The Atsuta Festival (Atsuta Matsuri or Shobu-sai) is one of the most important festivals of the Atsuta Jingu Shrine. The festival is held every June 5 and signals the arrival of summer.
If you want to know about Atsuta Jingu, take a look at this post where I explain you about the sanctuary and its history.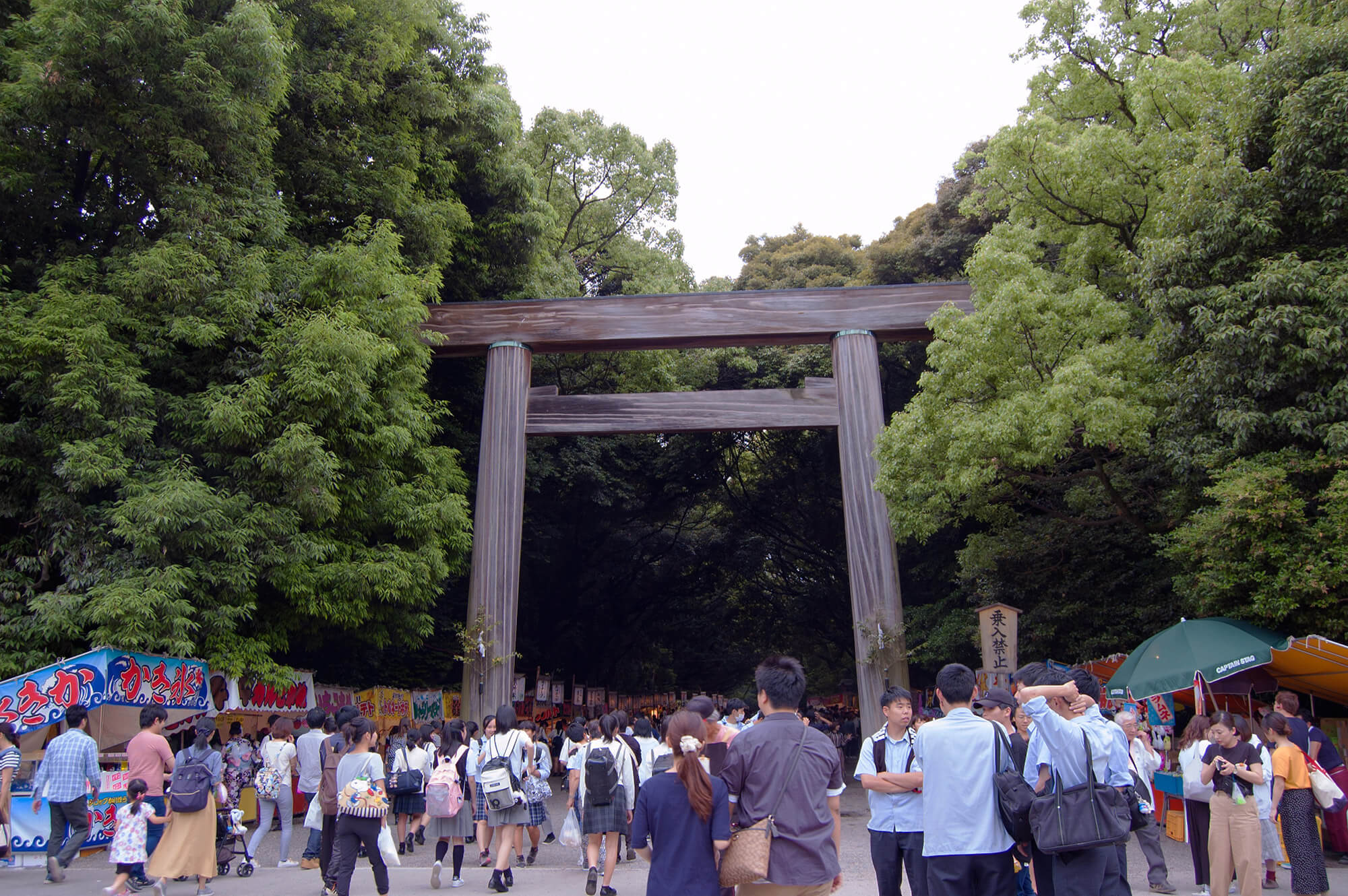 Experience Japanese traditions at first-hand
This festival lasts from 10:00 a.m until 9:00 p.m. A whole day where you have the opportunity to really experience the Japanese traditions first-hand.
Events during the day
The festivities begin at 10:00 a.m. with a special ceremony in front of the main sanctuary. The Emperor's Messenger together with the priests of the sanctuary perform a special ceremony dedicated to the gods and goddesses of the sanctuary.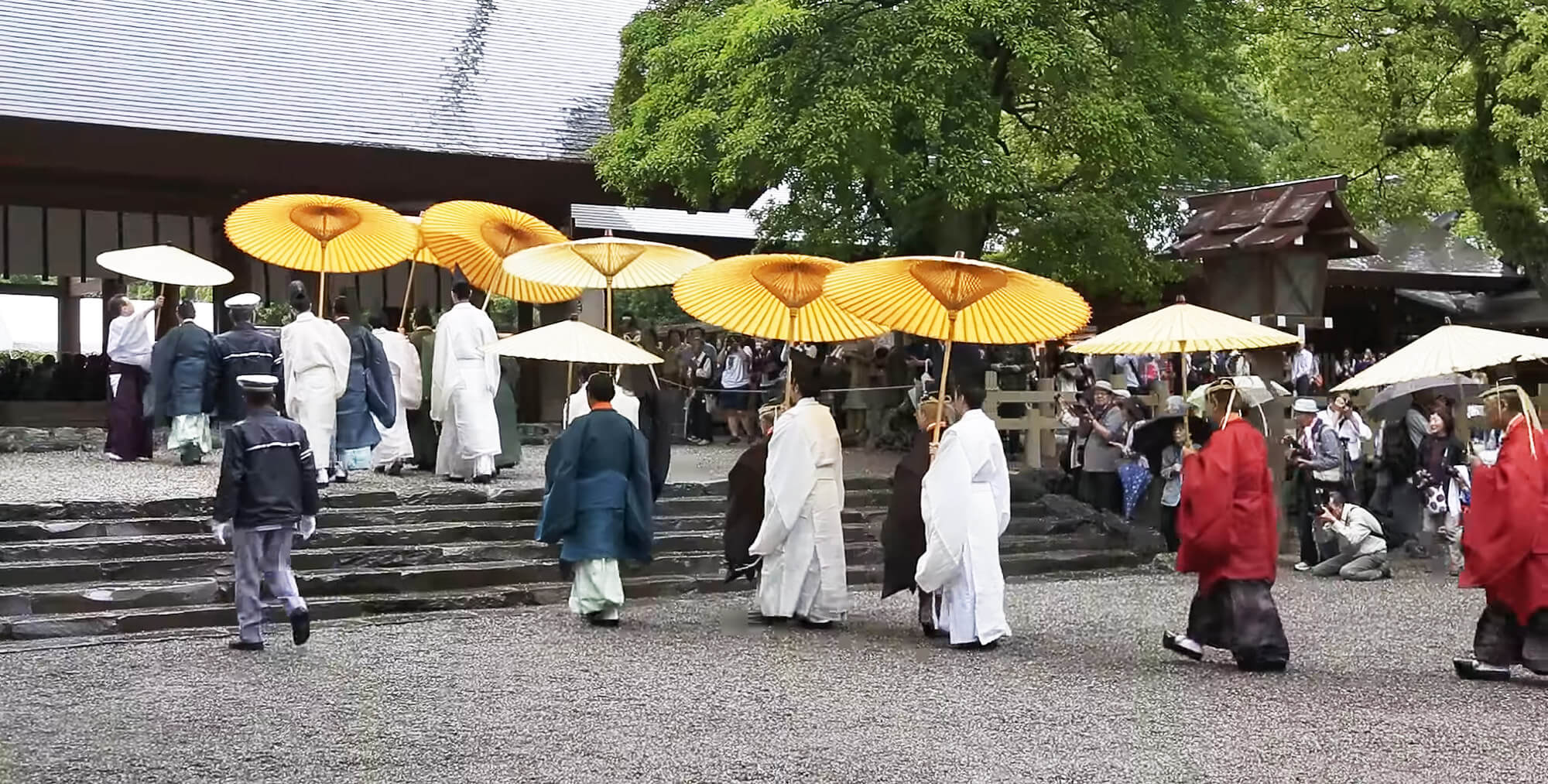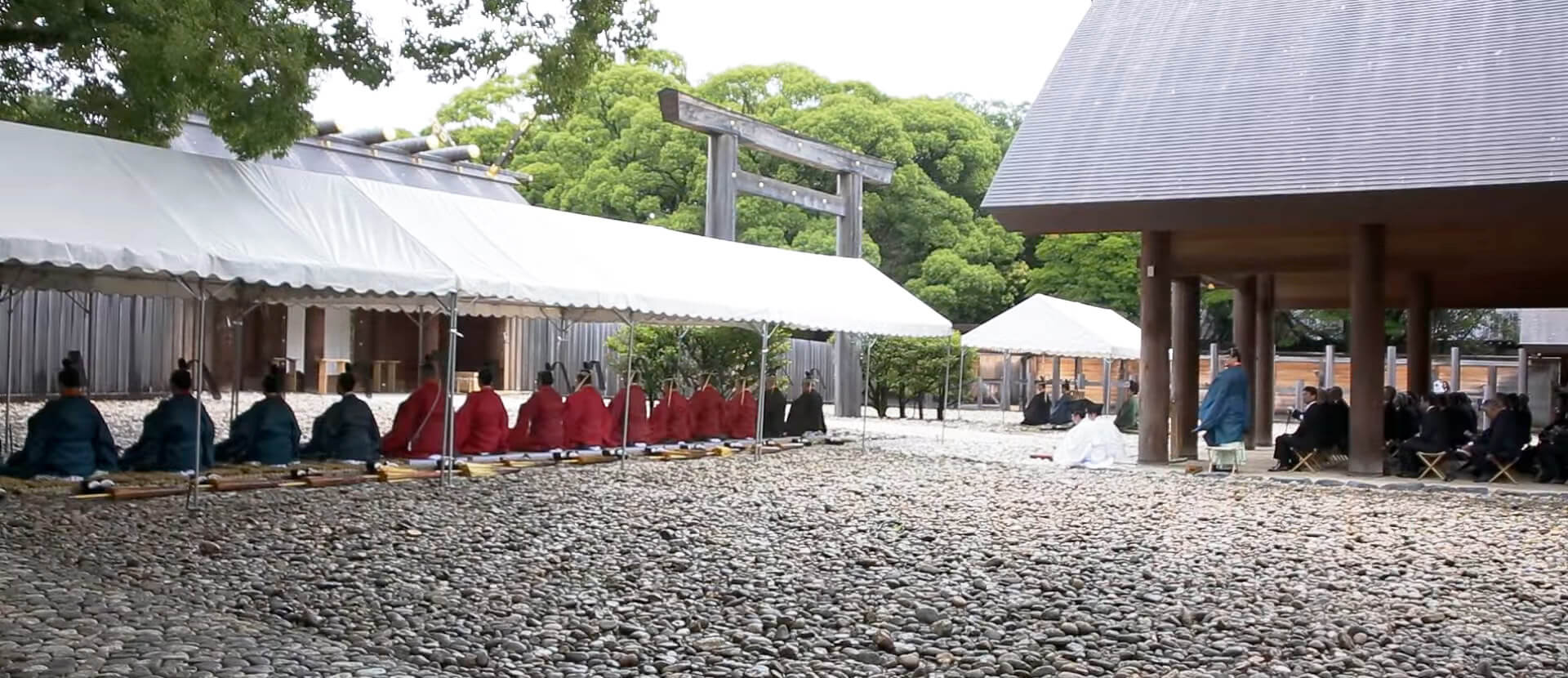 Then there are several representations of Japanese martial arts such as Kyudo (Japanese style archery), Kendo, Sumo, etc…
Later, the dance performance Atsuta Kagura (Shinto dance, with music) and Taiko (Japanese drum) takes place.
Atsuta Kagura is a particularly interesting dance as it is a traditional local dance accompanied by Japanese flutes and drums. This celebration has been carried out in Atsuta Jingu for almost 1,800 years.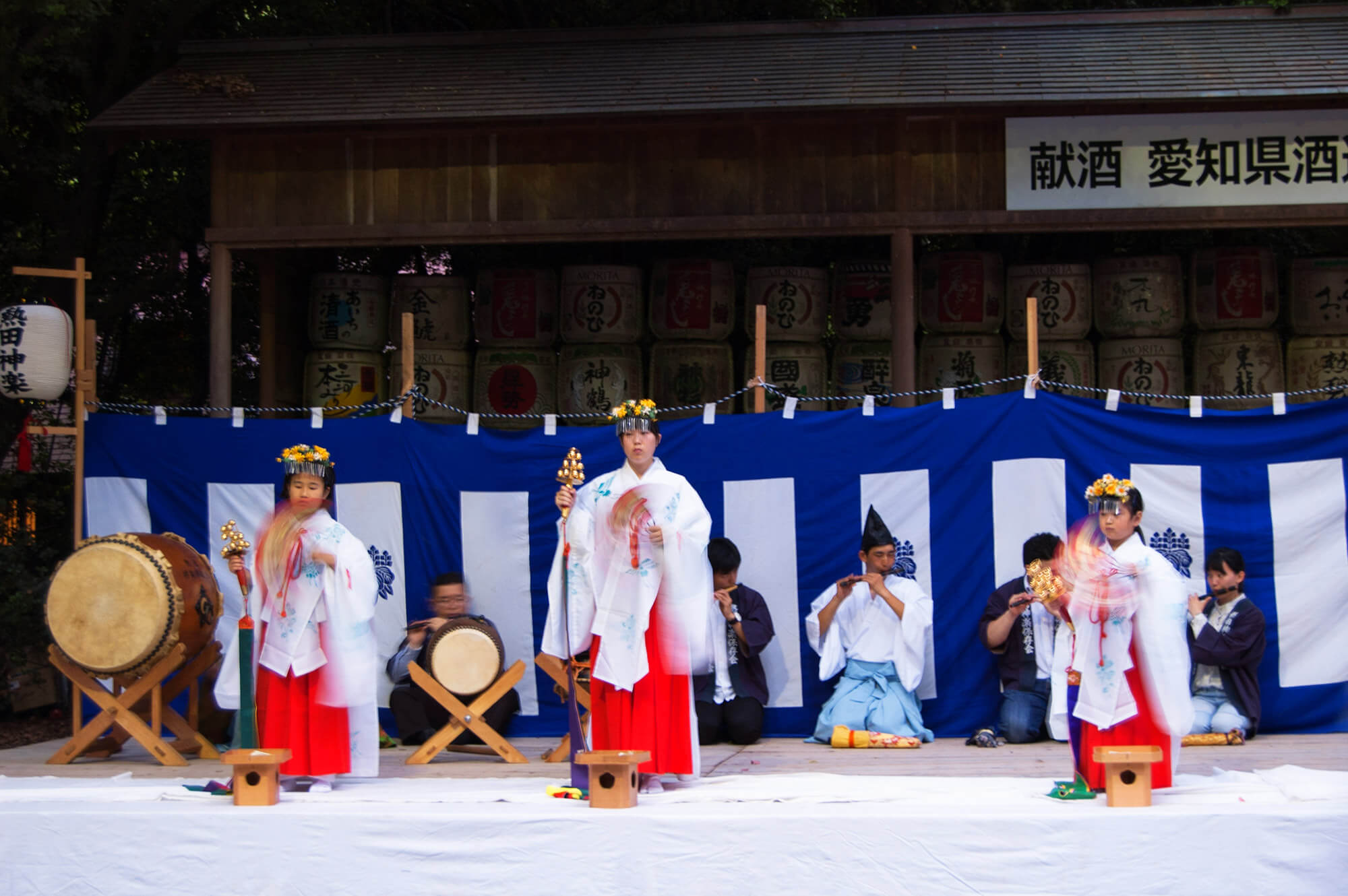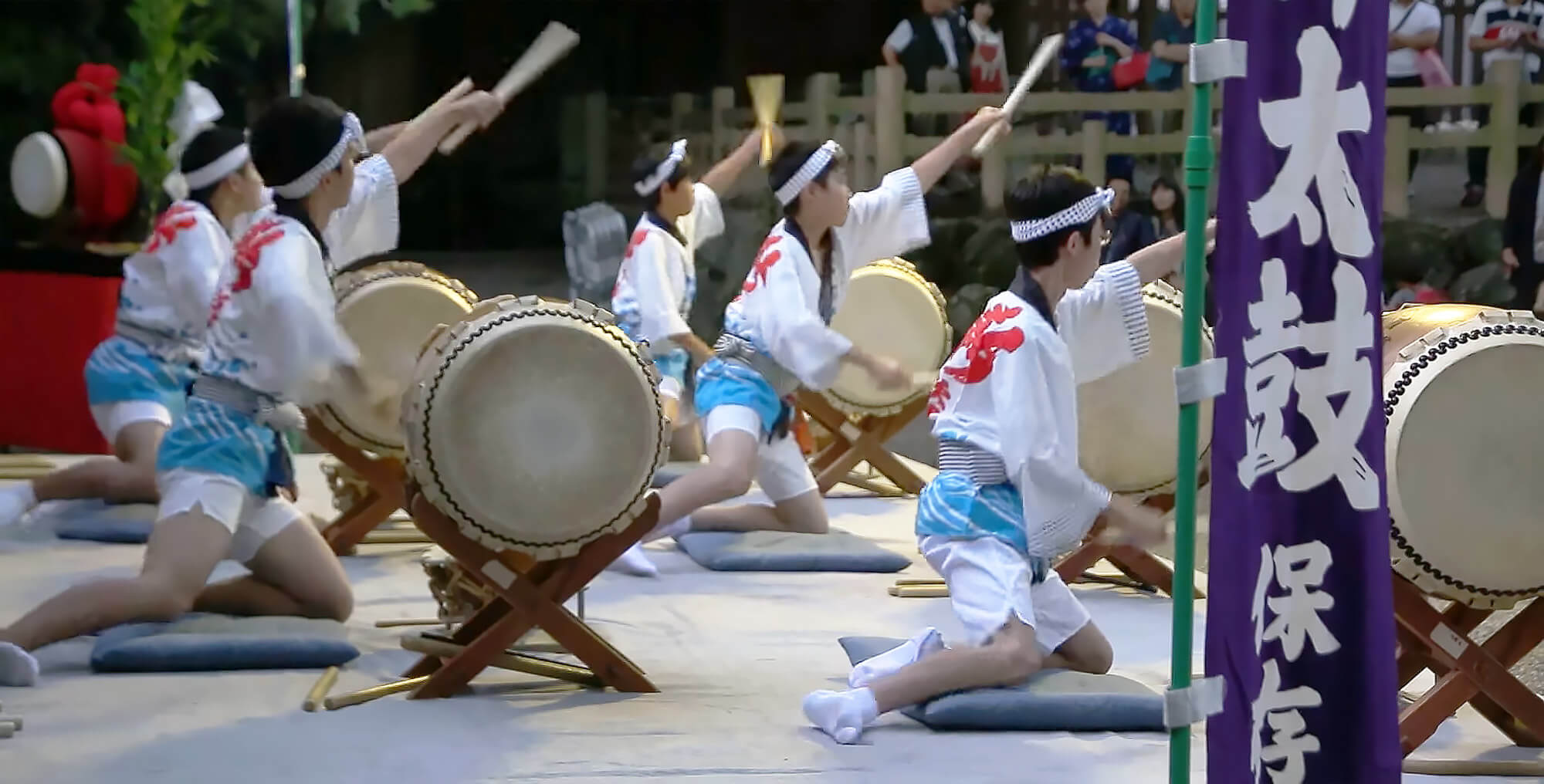 Events during the night
The festival continues at night, with stalls crowded with food stalls along the great tree walk of the sanctuary complex.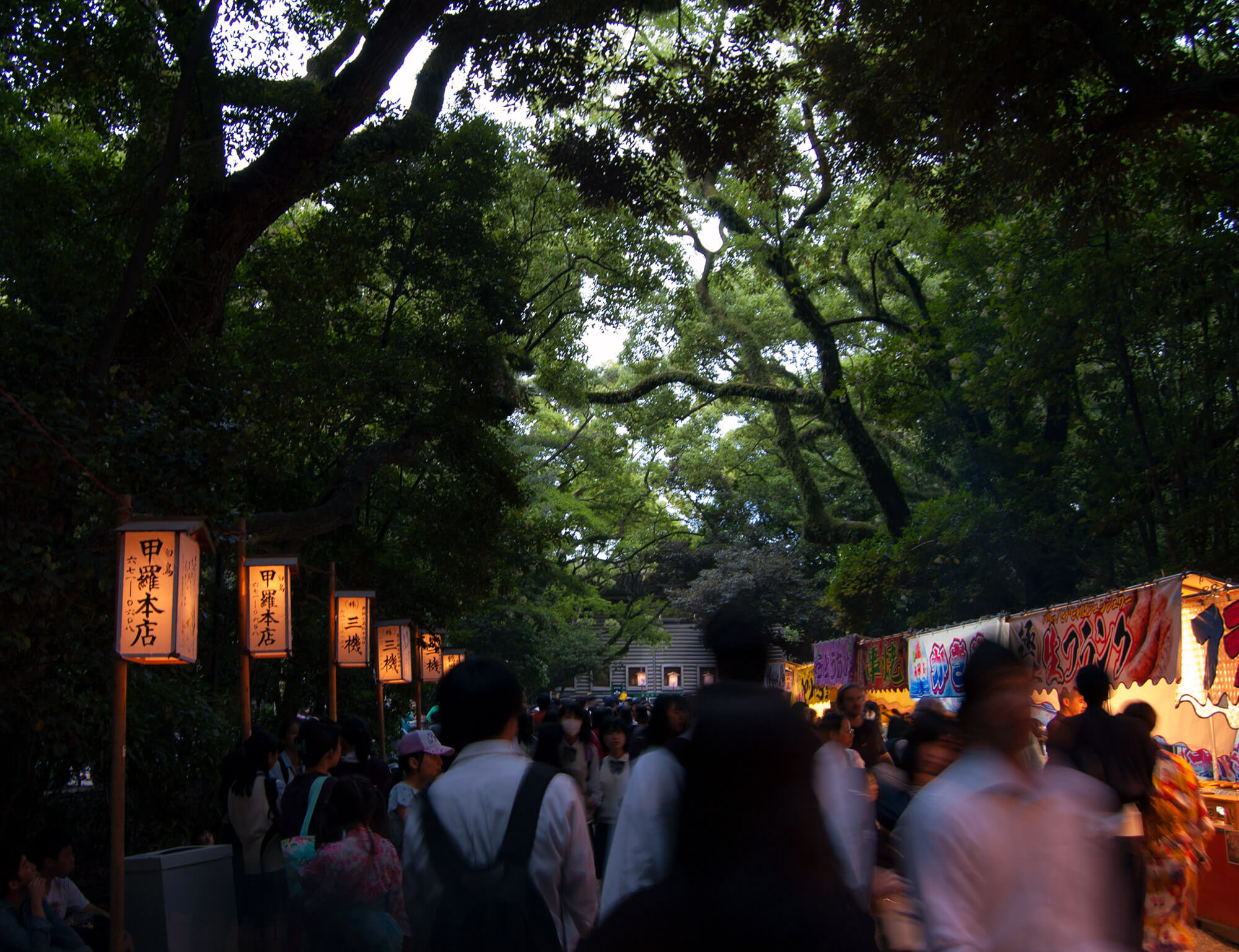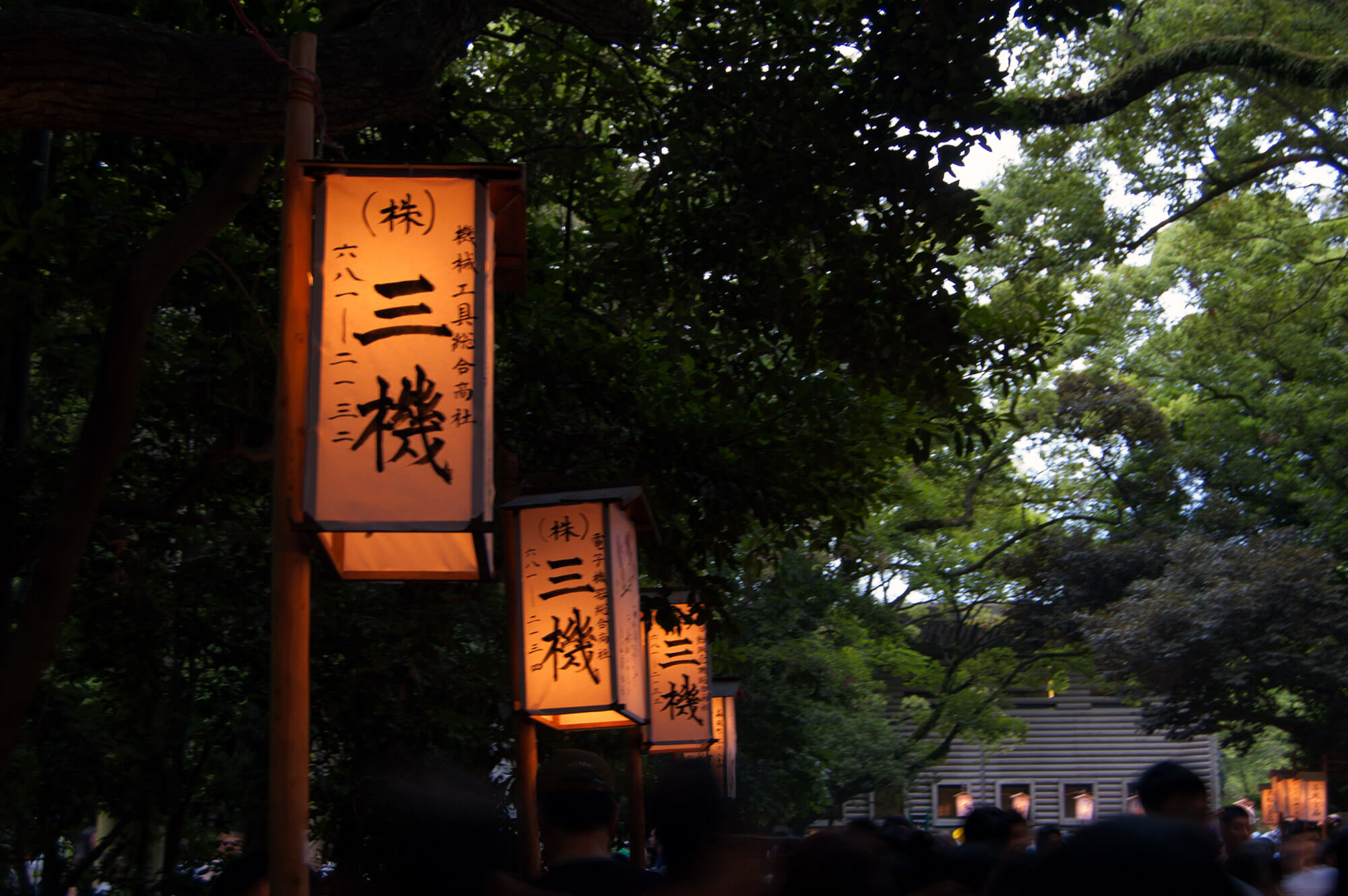 One of the most outstanding events of the night are the five Kento Makiwara, which are huge floats decorated with 365 lanterns. They walk through the three entrances (torii gate) to the sanctuary.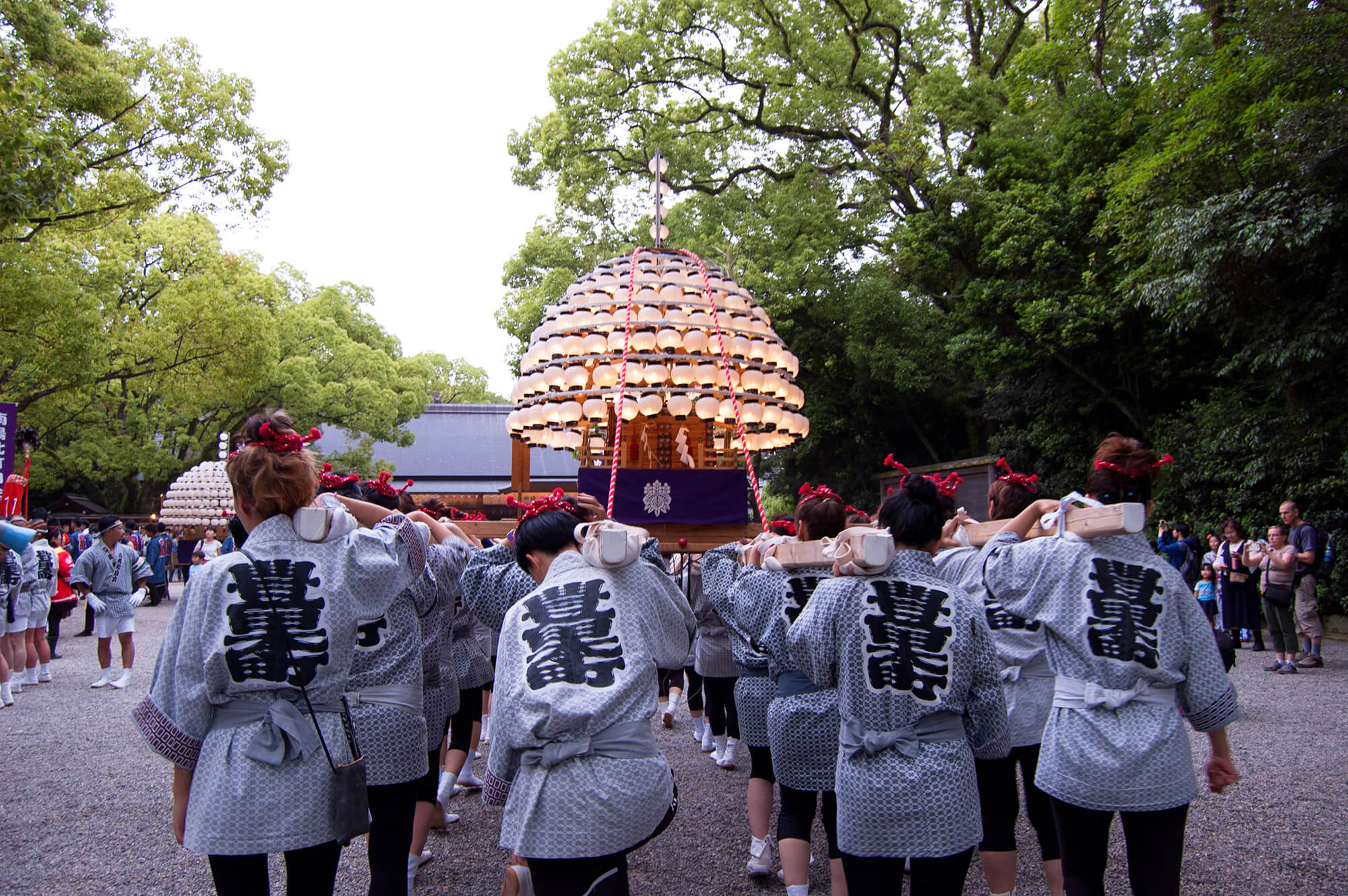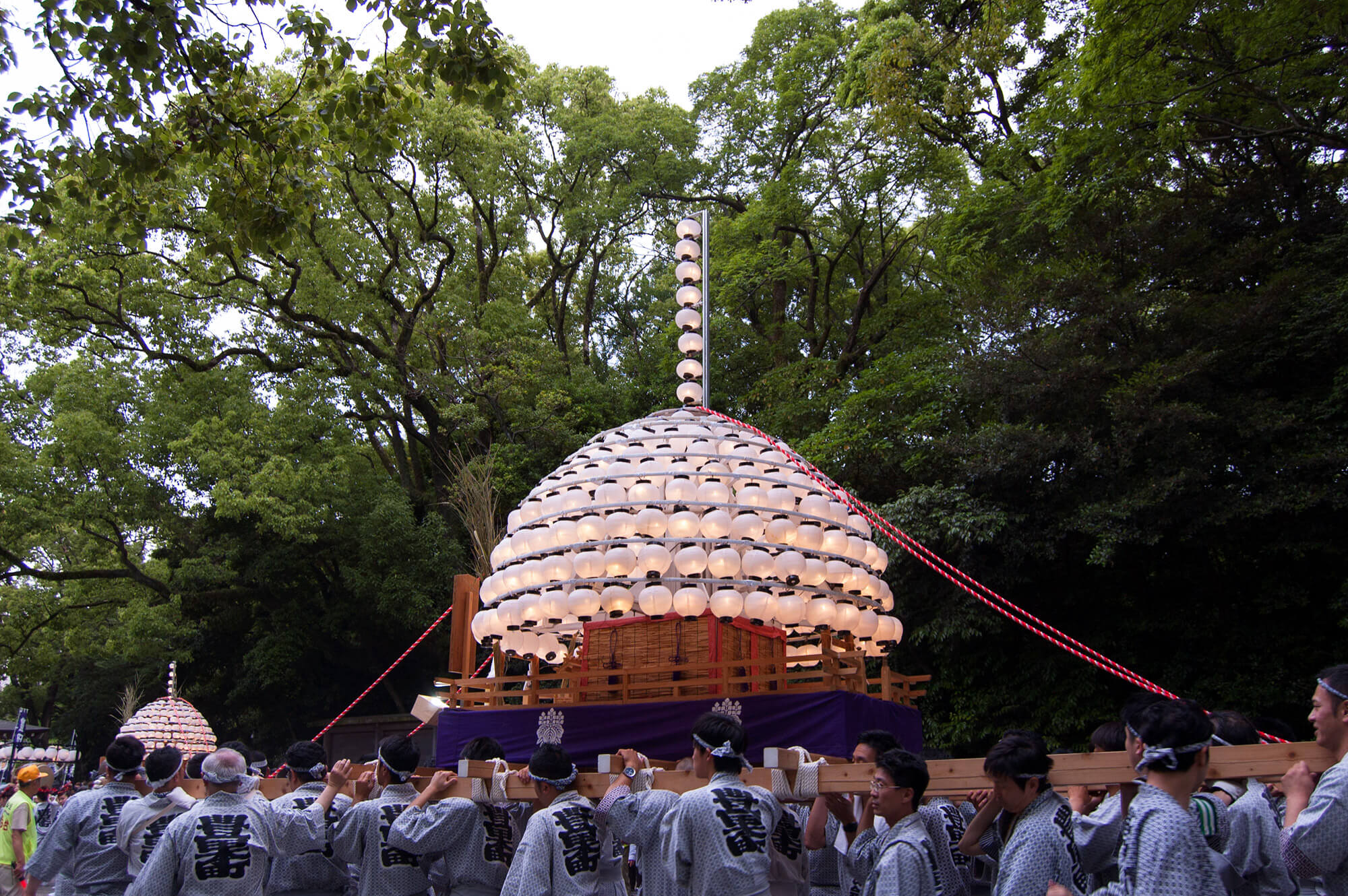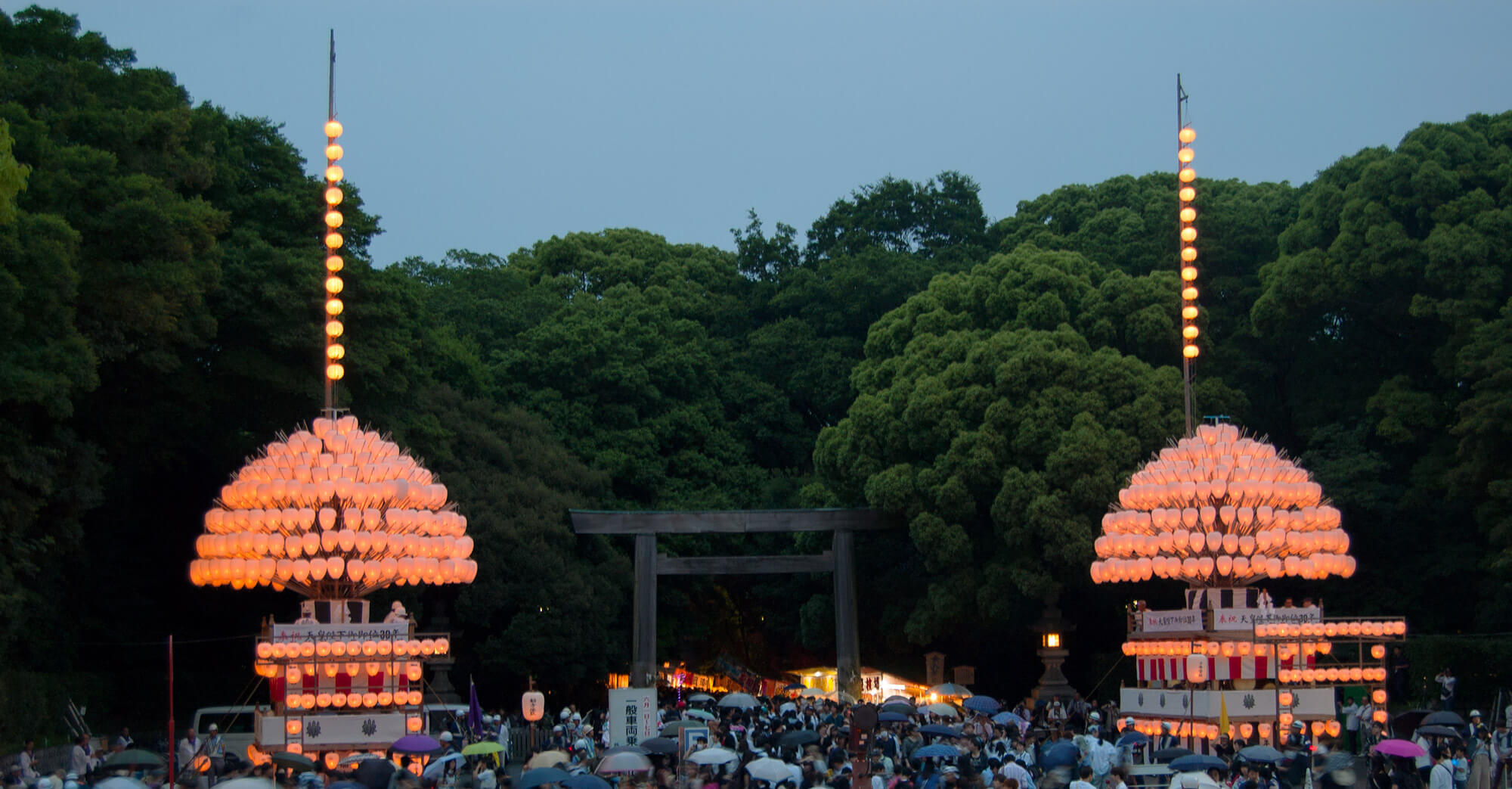 Finally, an impressive exhibition with more than 1,000 fireworks of different types takes place in the Jingu Koen Park for one hour, putting the ending point to the festival.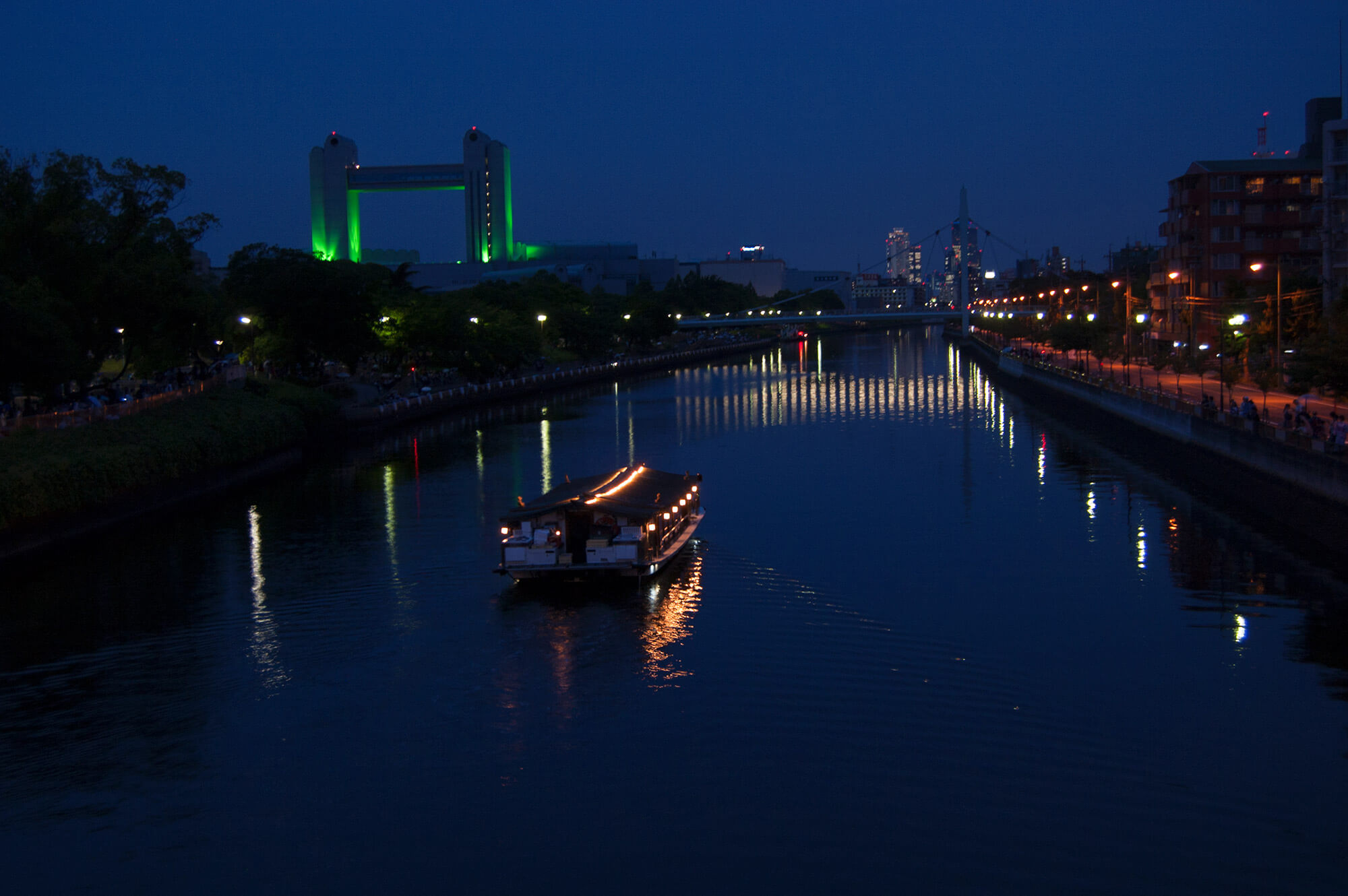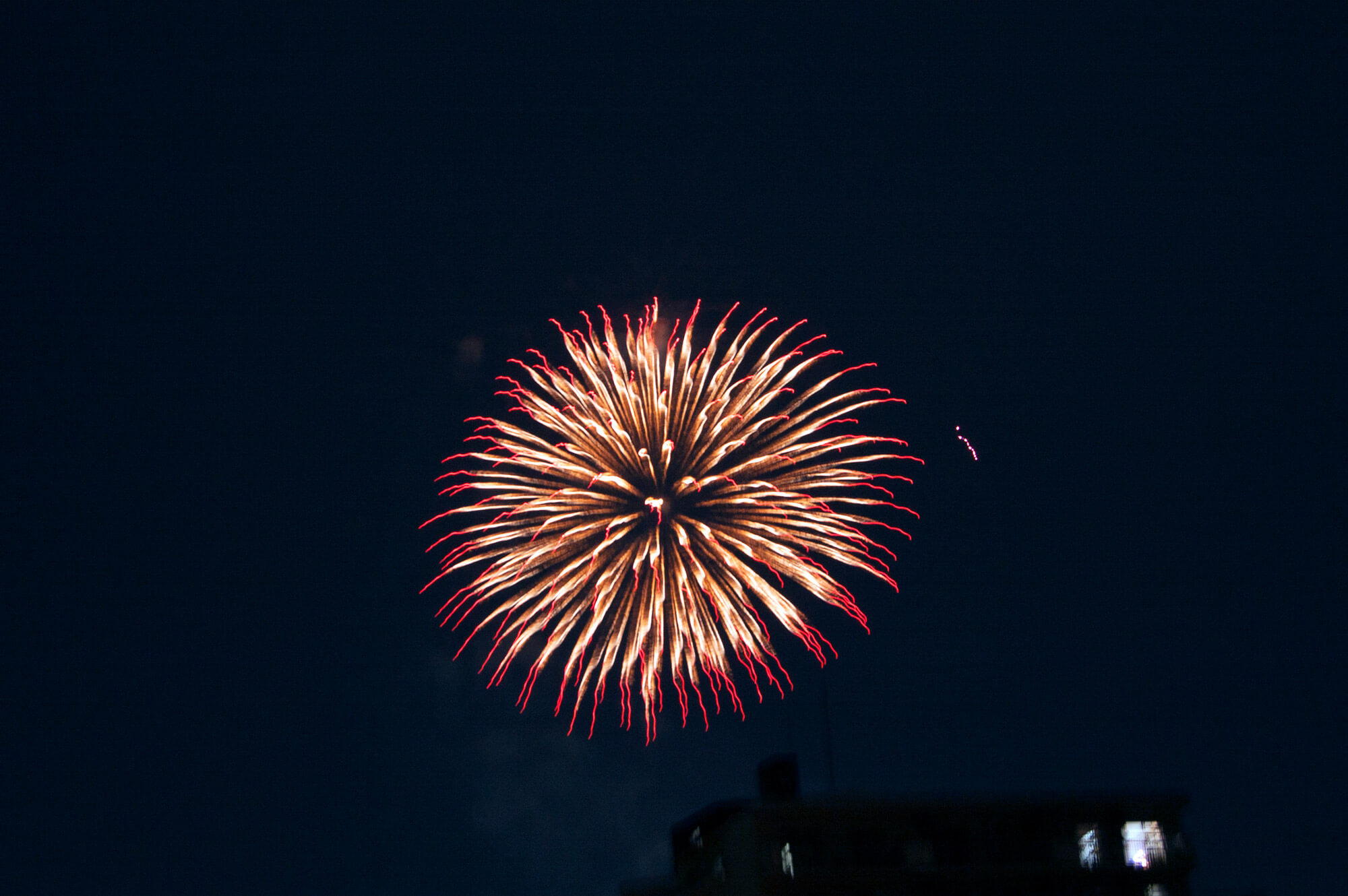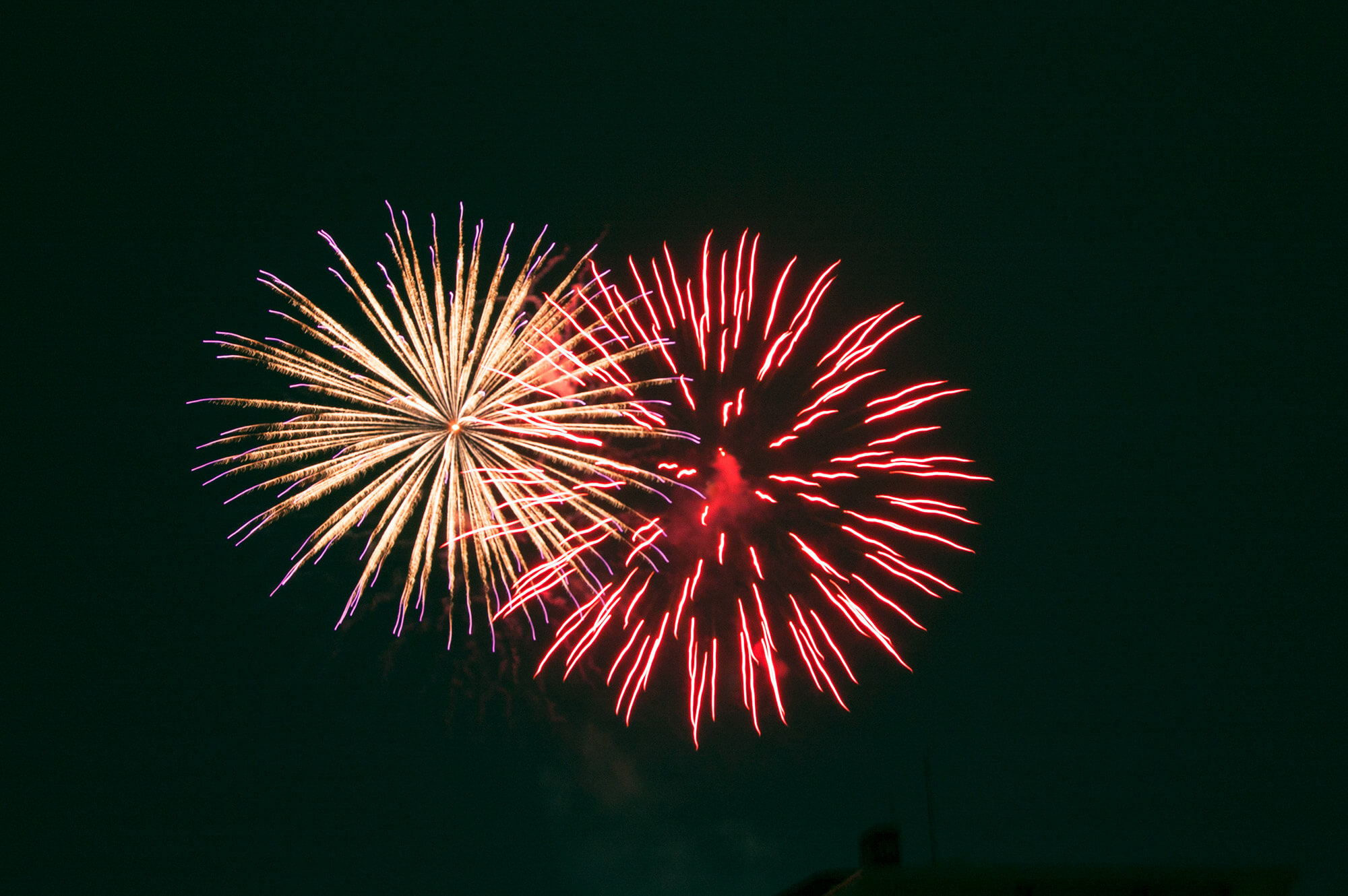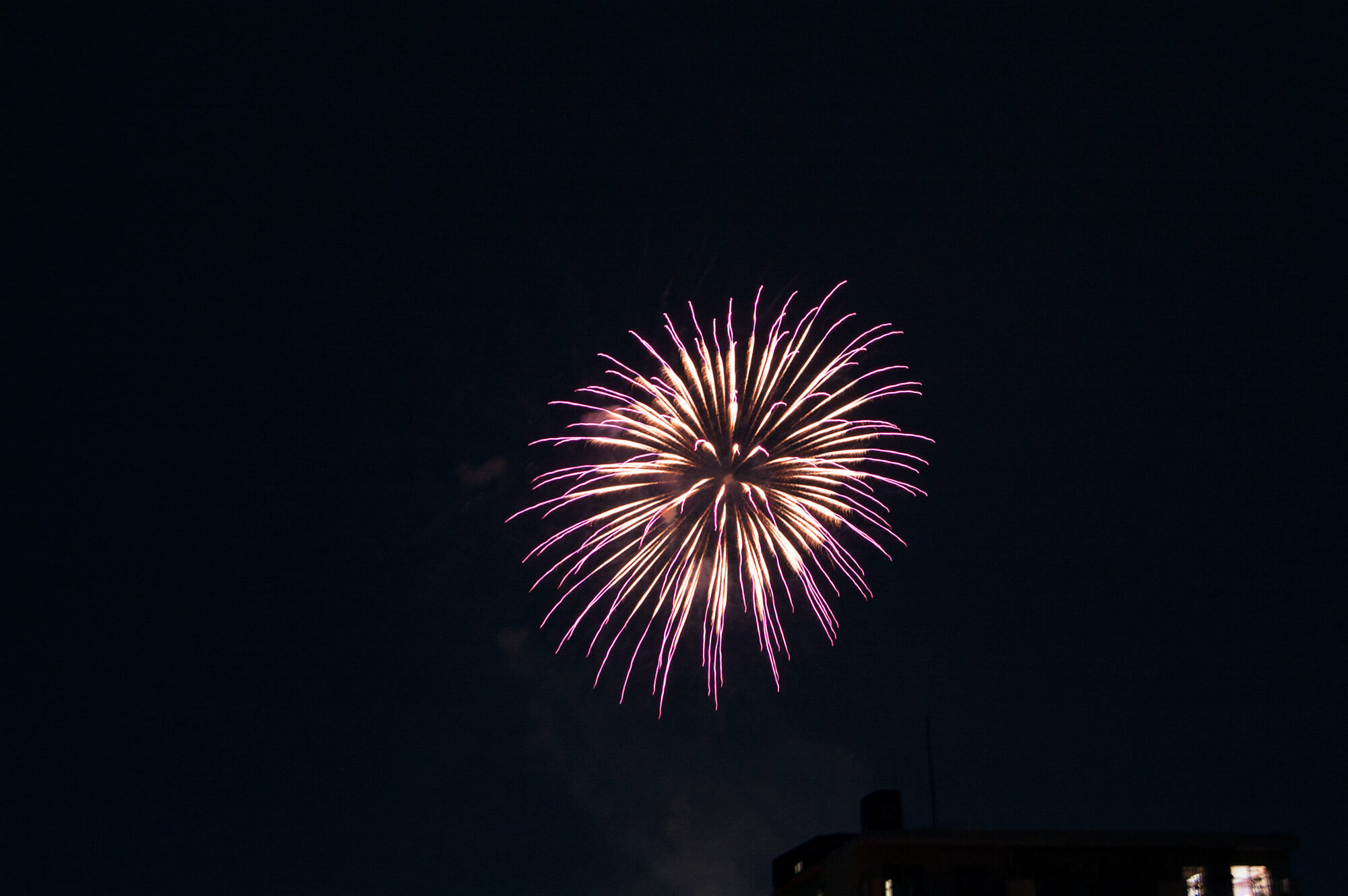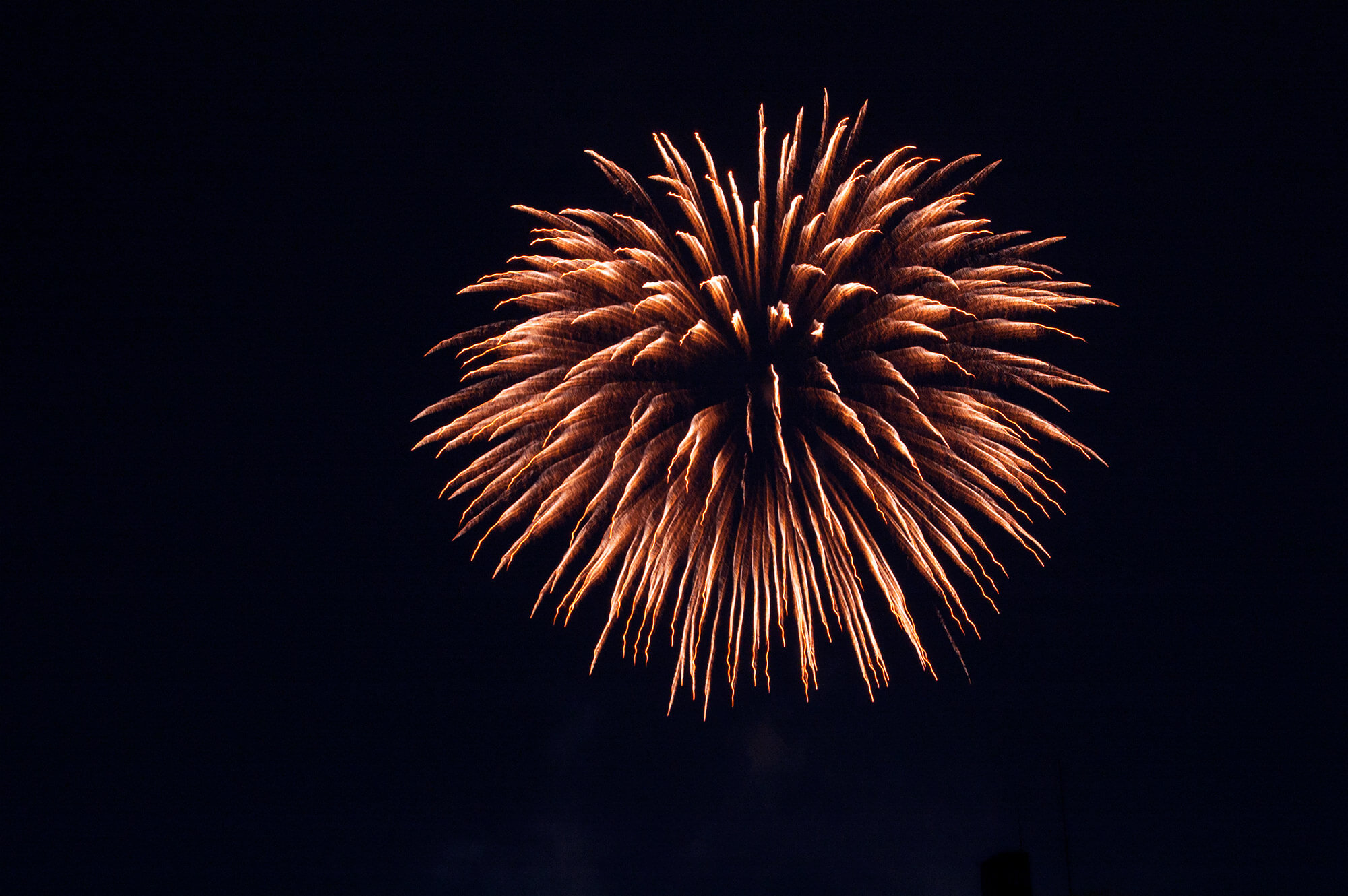 Tips
If you have time I recommend spending the whole day in the Atsuta Jingu since there are numerous activities all day.
Important notice: Take mosquito repellent spray with you.
---
Getting Here
By train
From Nagoya station, take the Meitetsu train line to Jingumae station. From there, you will arrive within 3 minutes walk.
Or take the JR train line to Atsuta station. From there, you will arrive within 10 minutes walk.
By subway.
From Nagoya station, take the Meijo line to Nishi Jingu station. From there, you will arrive within 5 minutes walk.
General Information
Address
1 Chome-1-1 Jingū, Atsuta-ku, Nagoya, Aichi
Google Maps
Festival Hours
The festival starts around 10 a.m.
The Kento Makiwara from 6:00 p.m. at 9:00 p.m. and fireworks from 7:50 p.m. to 9 p.m.