Nagoya Port, located in the south part of the city of Nagoya, is one of the largest ports in Japan. It holds the first place in volume handled between all the ports of Japan with 196 million tons of cargo, and it is the largest car exporter in Japan.
Nagoya Port is also a destination for many cruises that visit Japan every year.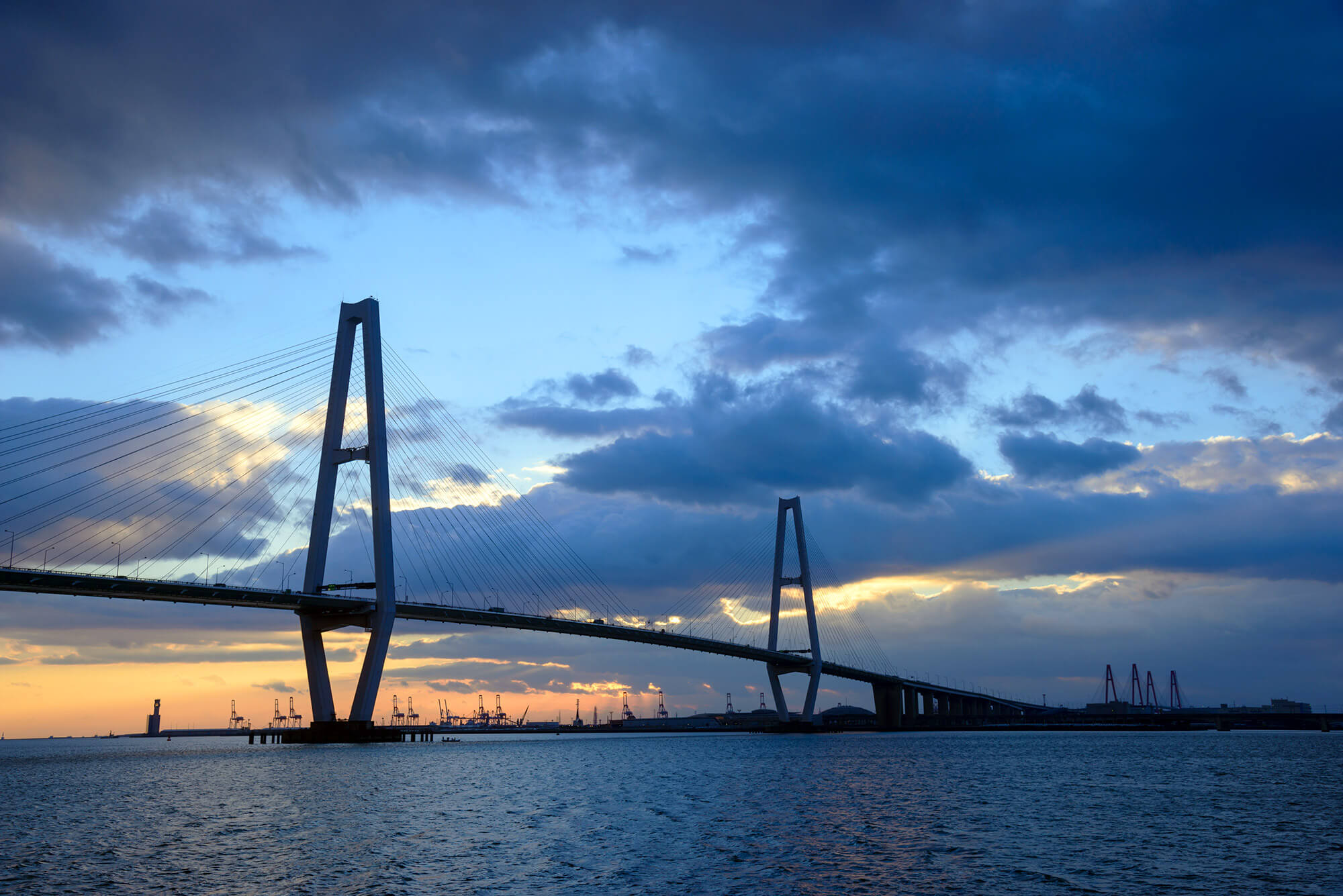 Explore the Port's entertainment and attractions
Nagoya Port is not only a commercial area, thanks to its remodeling a few years ago, it is also a recreational and entertainment area. If you stay or live in Nagoya, Nagoya Port offers a mini tour where you can enjoy the pleasant sea breeze, an amusement park, a ship-museum, a maritime museum, etc..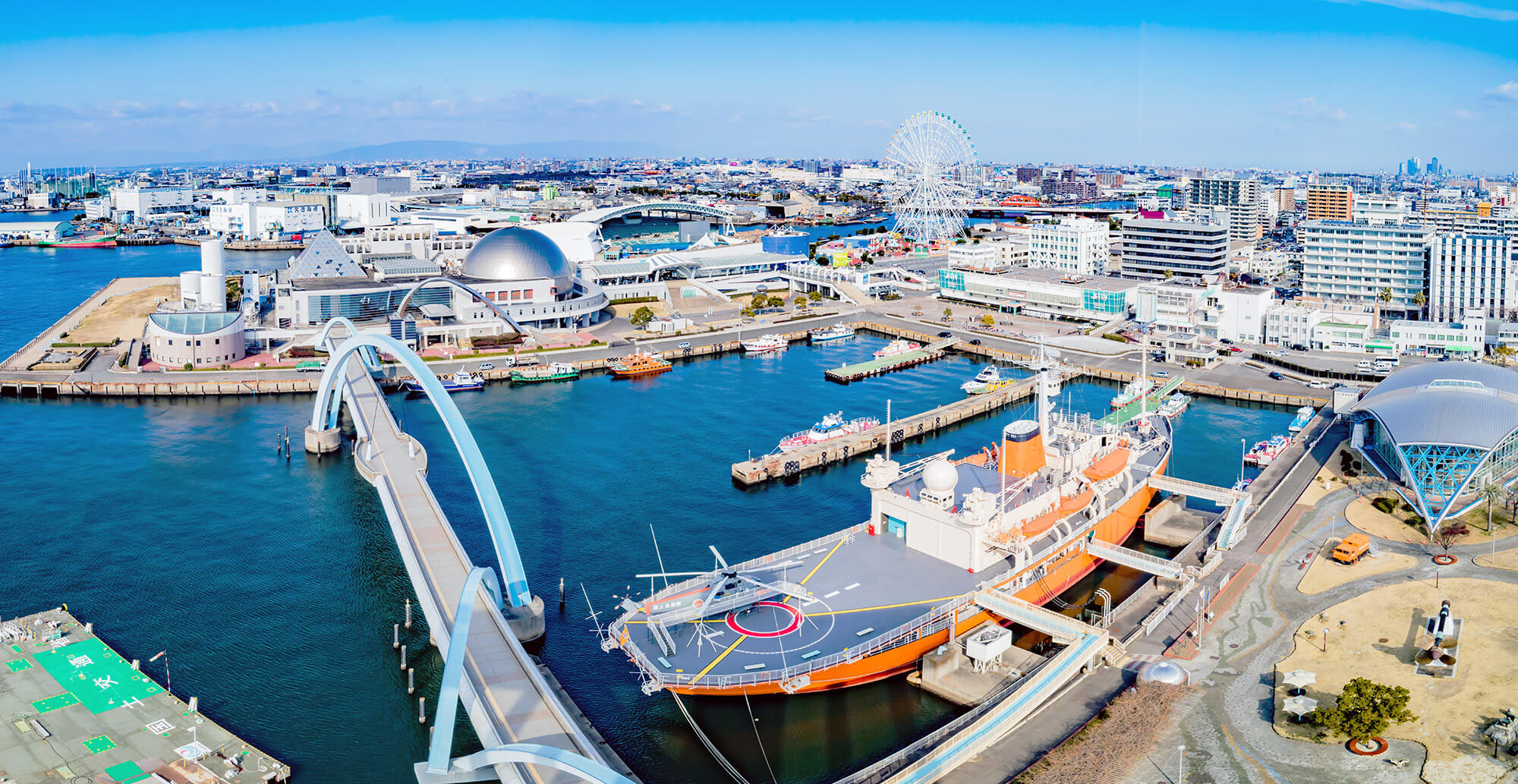 Nagoya Port Public Aquarium
Nagoya Port Public Aquarium is considered one of the great attractions of the port since it is one of the largest and best aquariums in Japan. The aquarium is divided into two separate buildings, the north building and the south building, and shows various marine mammals, including dolphins, killer whales and beluga whales, as well as other marine creatures from the five aquatic regions between Japan and the Antarctic Ocean.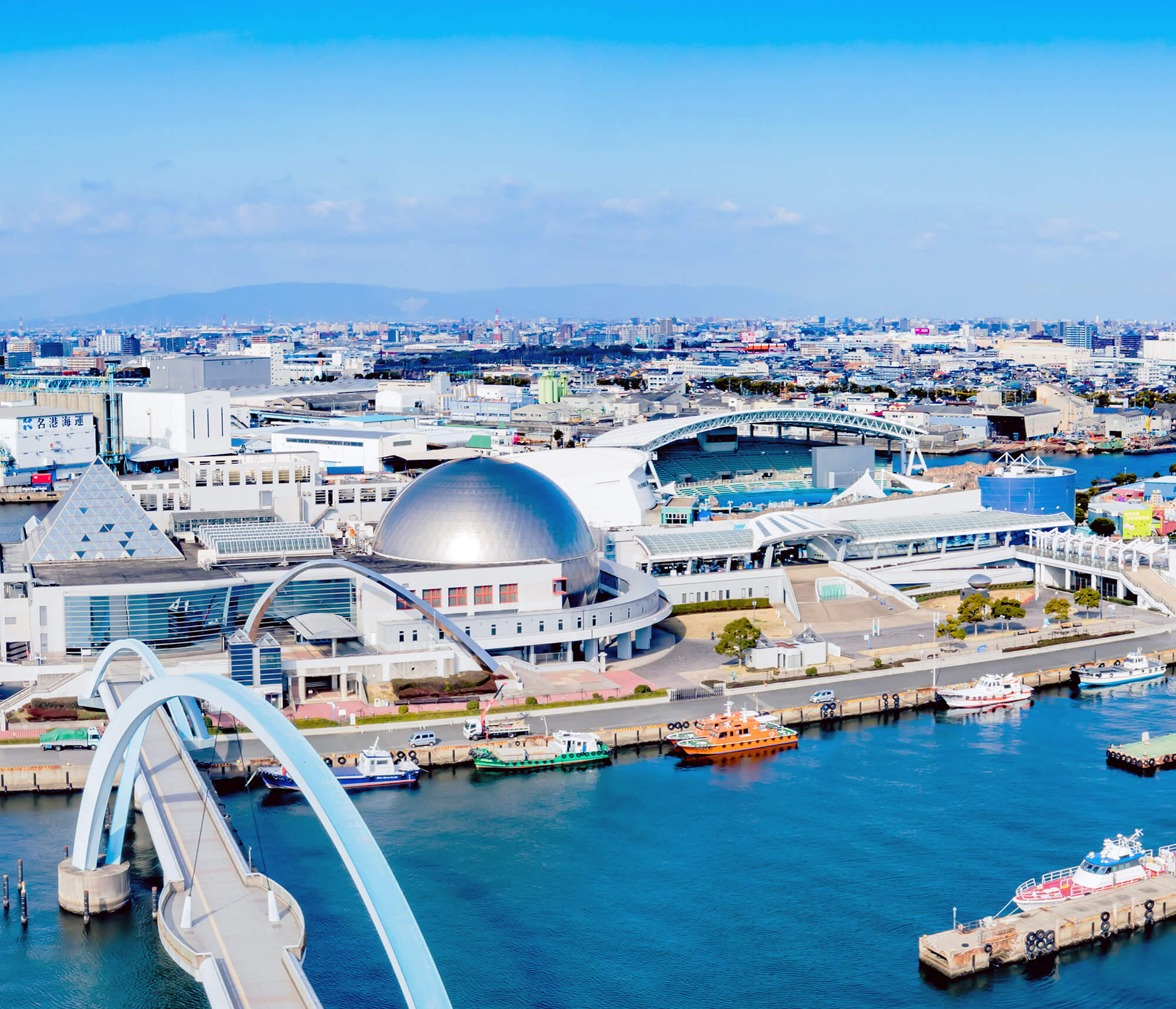 Fuji Antarctic Museum
Moored in the port is the "Icebreaker Fuji", the ship that Japan used to investigate the Antartic Ocean (between 1960 and 1980). Currently the ship is accessible to the public like a Ship-Museum of the Antarctic.
The Maritime Museum of Nagoya and the Observatory
Just opposite the bridge that leads to the aquarium is the Nagoya port building, which houses a 53-meter-high observatory and the Nagoya Maritime Museum.
The Maritime Museum of Nagoya describes the history of Nagoya port and its current functions as a commercial port. From the Observatory you have incredible views of the sea and the Nagoya station and its skyscrapers.
Sea Train Land
For amusement parks lovers, Sea Train Land is an amusement park with the largest Ferris wheel in the Chubu region, a roller coaster, and other family attractions.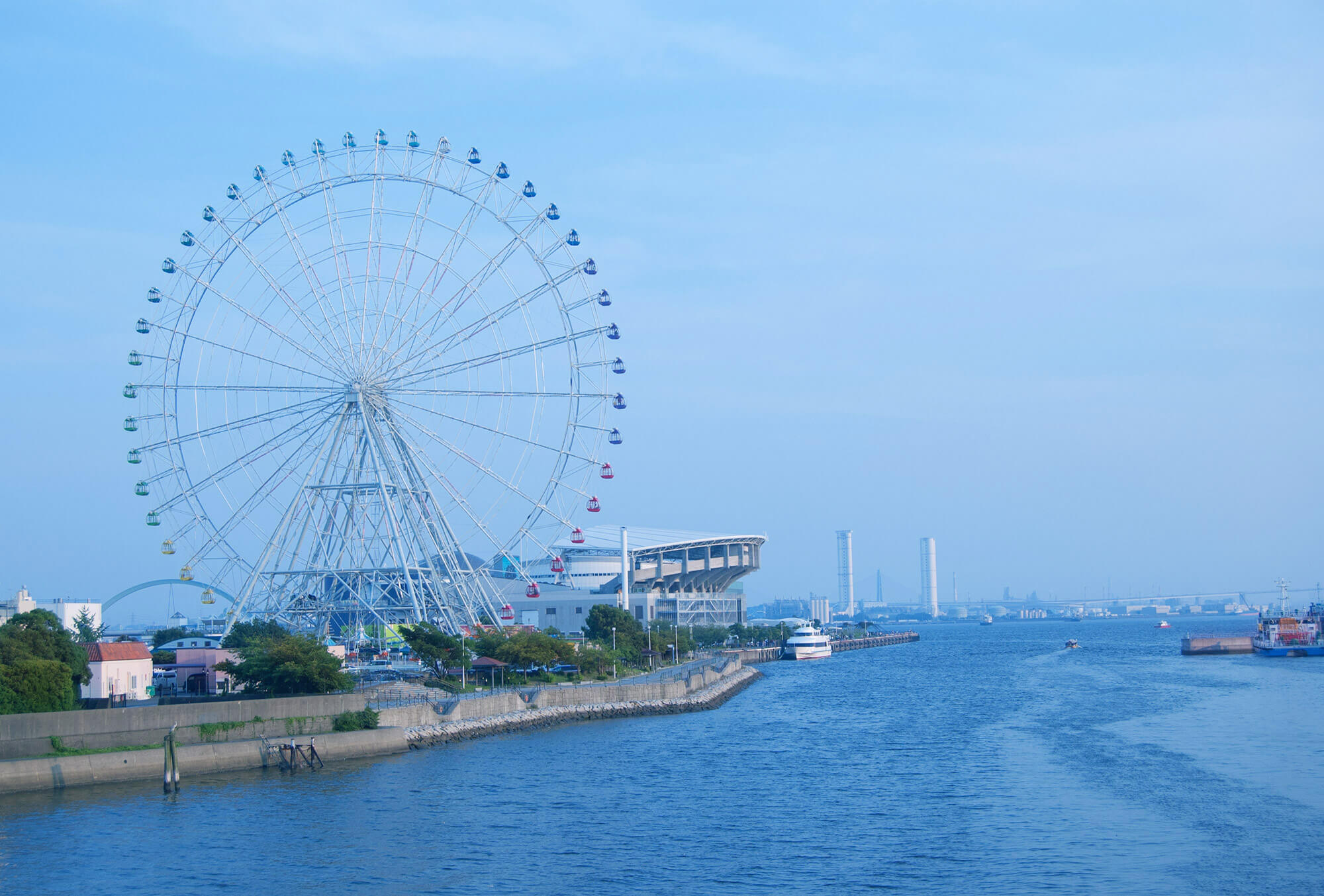 The Jetty
You not should miss this complex of fast food restaurants, Thai food, ramen, curry, noodles, box lunches (bento), and other Japanese restaurants. There is also a shopping center, souvenir shops and a game center.
Tips
Take at least half day to visit the port and its facilities, or just the Aquarium. If you're going to visit both, maybe you'll need a whole day.
If you want to attend one of the largest festivals in Nagoya Port you should come on July 16, on National Sea Day. The festival starts from morning and lasts until night. Every year it's always crowded so I recommend you go early and enjoy the whole day there.
---
Getting Here
By train and subway.
From Nagoya station, take the JR train line to Kanayama station. Once there, transfer to the Meijo/Meiko subway line to Nagoyako station. From there, you will arrive within 1 minutes walk.
General Information
Address
1-3 Minatomachi, Minato District, Nagoya
Google Maps
Nagoya Port Public Aquarium
Hours
9:30 a.m to 5:30 p.m (mid March through November)
9:30 a.m to 5:00 p.m (December to mid March)
9:30 a.m. to 8:00 p.m. (during Golden Week and summer holidays)
*Admission ends one hour before closing time.
Closed on Mondays (or the following day if Monday is a national holiday)
Prices
2000 yen (aquarium only)
2400 yen (combo ticket including aquarium and other facilities)
Fuji Antarctic Museum
Hours
9:30 a.m to 5:00 p.m (entry until 4:30 p.m)
Closed on Mondays (or the following day if Monday is a national holiday)
Prices
300 yen (museum only)
700 yen (entry to the observatory, Fuji museum and maritime museum)
2400 yen (entry to aquarium, both museums and the observatory)