A few minutes walk from the Kakuozan subway station and very close to the Kakuozan Apartment, Shinshin Tei (心々亭茶寮) is small restaurant that serves Buddhist food Shojin Ryori. Shojin Ryori is considered a fully medicinal food. This restaurant is one of the recommendations that I recently had from a kawaii aichi reader. And honestly, I have to say that this restaurant became my number one vegan restaurant.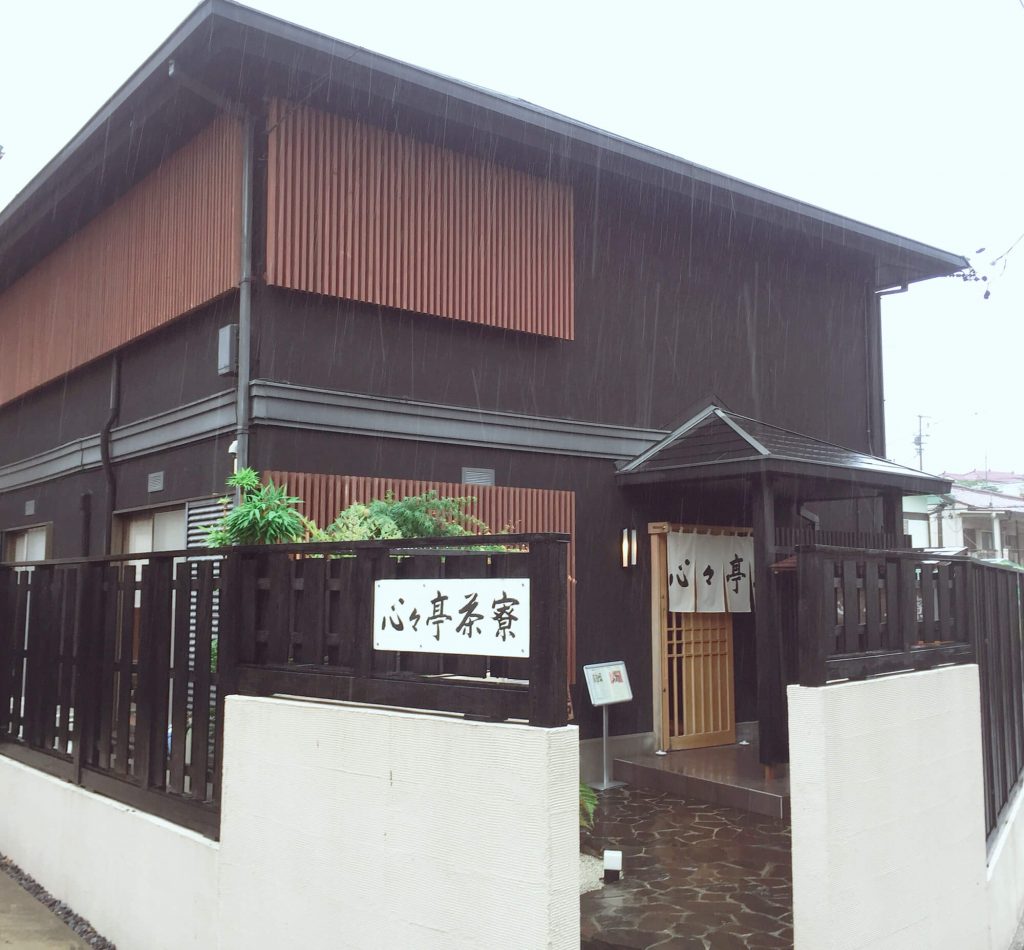 A brief history
Shojin Ryori was introduced to Japan from China by the monk Dogen, the founder of Zen Buddhism, and grew in popularity with the expansion of Zen Buddhism in the thirteenth century. The Buddhist tradition prohibited the killing of animals for human consumption, as it was believed to cloud the spirit and interfere with meditation. As a result, meals were made without meat, fish and they also abstained from the use of spicy flavors such as garlic and onions. Thus providing balance and alignment to the body, mind and spirit. These principles became the basis of Shojin Ryori food.
The main ingredients of this food are soy-based foods such as tofu along with seasonal vegetables and wild mountain plants. Over time this simple meal contributed to the elegant Japanese haute cuisine called Kaiseki Ryori. Today you can eat Shojin Ryori at the restaurants located in Buddhist temples throughout Japan.
Inside the restaurant
Buddhist cuisine in Japan is generally expensive and not easily accessible, but this restaurant is different, and it feels more friendly.
The kitchen is run by an elderly chef who has been working with traditional Buddhist cuisine for over twenty years. In the hall, his daughter serves each dish, kindly explaining the menu content and the medicinal properties of each set.
It is not a very big restaurant. There are only 4 tables of 4 people each. In the evenings it is also a tea house.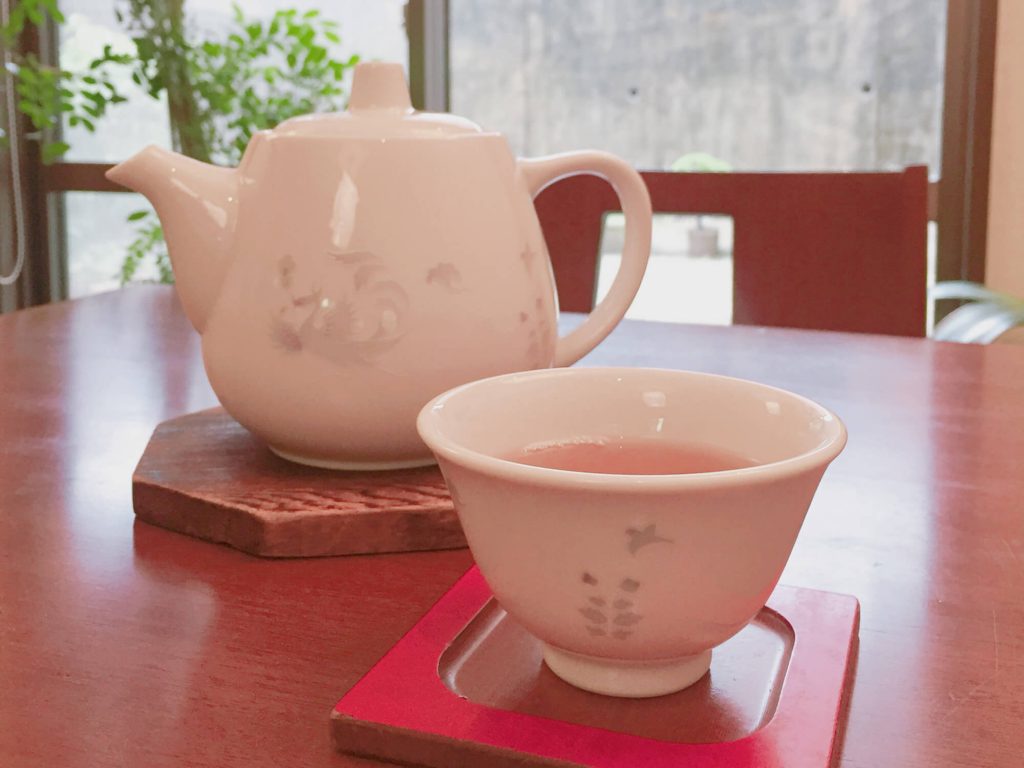 The food menu
For lunch they serve a set called Chimaki Set. It consists of onigiri triangle (rice ball) of steamed vegetables wrapped in banana leaf. Accompanied with Kenchin-jiru, which is a soup made from Shiitake (mushroom) and Kombu (seaweed), and accompanied this time with Japanese radish, carrots, burdock and konjaku. We also got two small plates of seasoned pickled vegetables and dessert. Both onigiri and dessert are made with yacon. Yacon is a tuber with medicinal properties that helps to improve intestinal function, because it provides fiber, and helps to lose weight as well.
You can choose between 4 types of chimaki:
Gokoku (5 cereals):  It contains more than 5 types of cereals (millet, rice, Japanese millet, wheat, black beans) that the Japanese eat since ancient times. Due to its high iron content, it combats anemia. It also lowers blood cholesterol and is rich in fiber.
Benibana (Safflower): Especially recommended to women. Safflower has medicinal effects to preserve health and beauty. It has properties that combat sensitivity to cold, menopause disorders, gynecological disorders. It also prevents diseases such as blood circulation disorder (thrombosis, arteriosclerosis).
Kurogome (Black rice): It is a type of ancient rice and it is said that in China it was the "medicine of the emperor". Since it contains many anthocyanins, it is good for fatigue and sight.
Ocha (Tea): It prepared with tea leaves. It is good for the skin, prevents colds and decreases body fat.
I have to say that I was quite surprised when I finished my lunch because although there was enough food, I didn't feel at all heavy.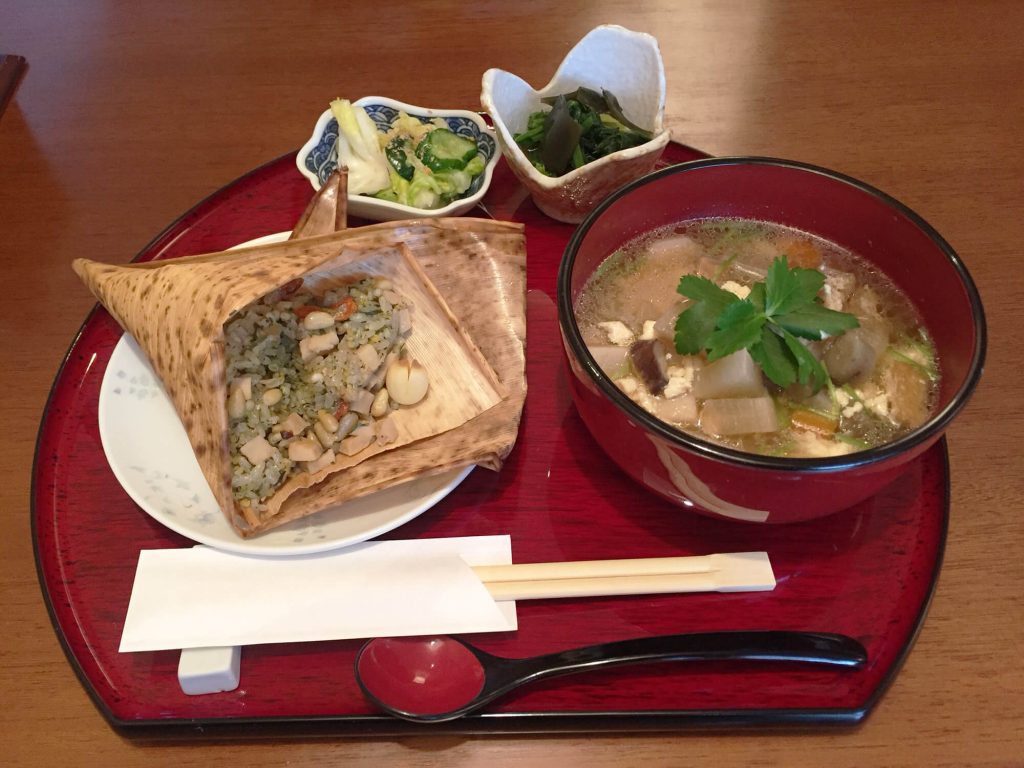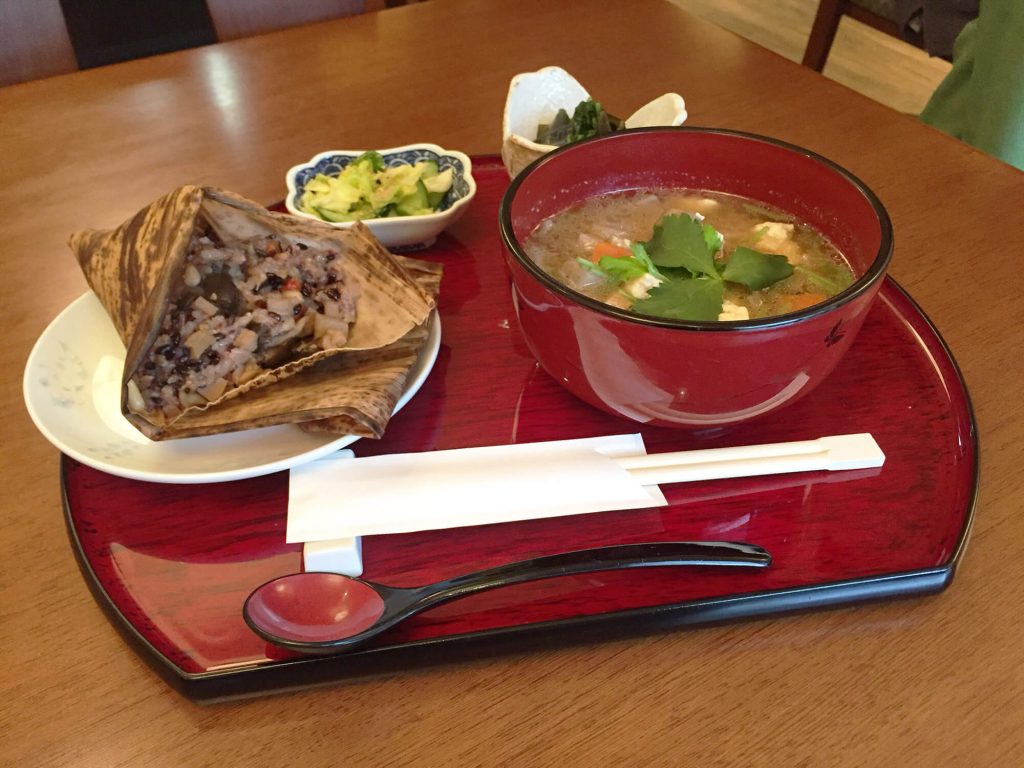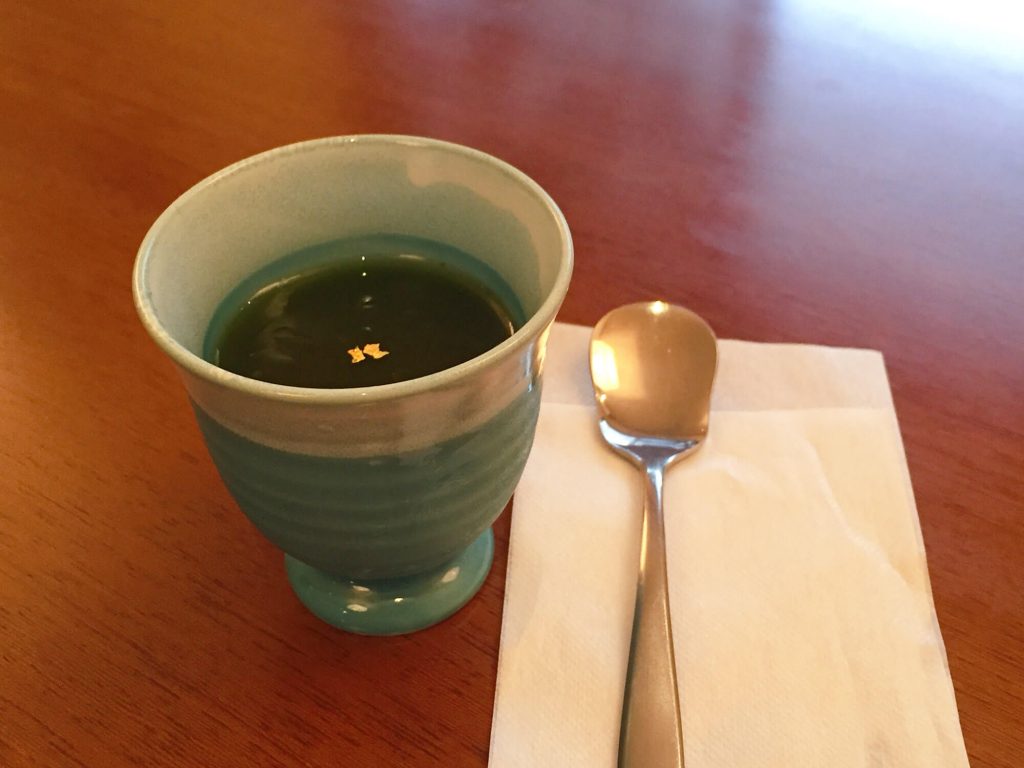 Tips
1. There is a highly recommended set that is served both at lunch and dinner. It is called "Yakuzen Yamucha Set" (Medicinal food & Dim Sum) and consists of 9 dishes, among them, dim sum (small steamed empanadas) of vegetables. To eat this set you have to book it in advance.
2. Although they don't speak English and the menu is not in English either, they strive to make themselves understood through a combination of Japanese, a little bit of English, body language and drawings.
---
Getting Here
By subway.
Take the Higashiyama subway line.
From the exit number 4 you will arrive within 4 minutes walk. It is close to Kakuozan Aparment.
General Information
Address
2-1-2 Sanmon-cho, Chikusa-ku, Nagoya
Opening Hours
Tuesday-Sunday 11:00am-2:00pm,
Tuesday-Friday 5:00pm-8:00pm.
Last orders at 7pm.
Closed on Mondays.
Prices
Luch: ¥1000-¥2000
Dinner:  ¥4000-¥5000