The Nagoya Festival, which takes place in mid-October, is one of the largest autumn festivals in Nagoya. The entire city is filled with festive air, celebrating its history, past and present. If you like festivals and want to experience a mix of entertainment, culture and history, this is definitely the best time to visit Nagoya.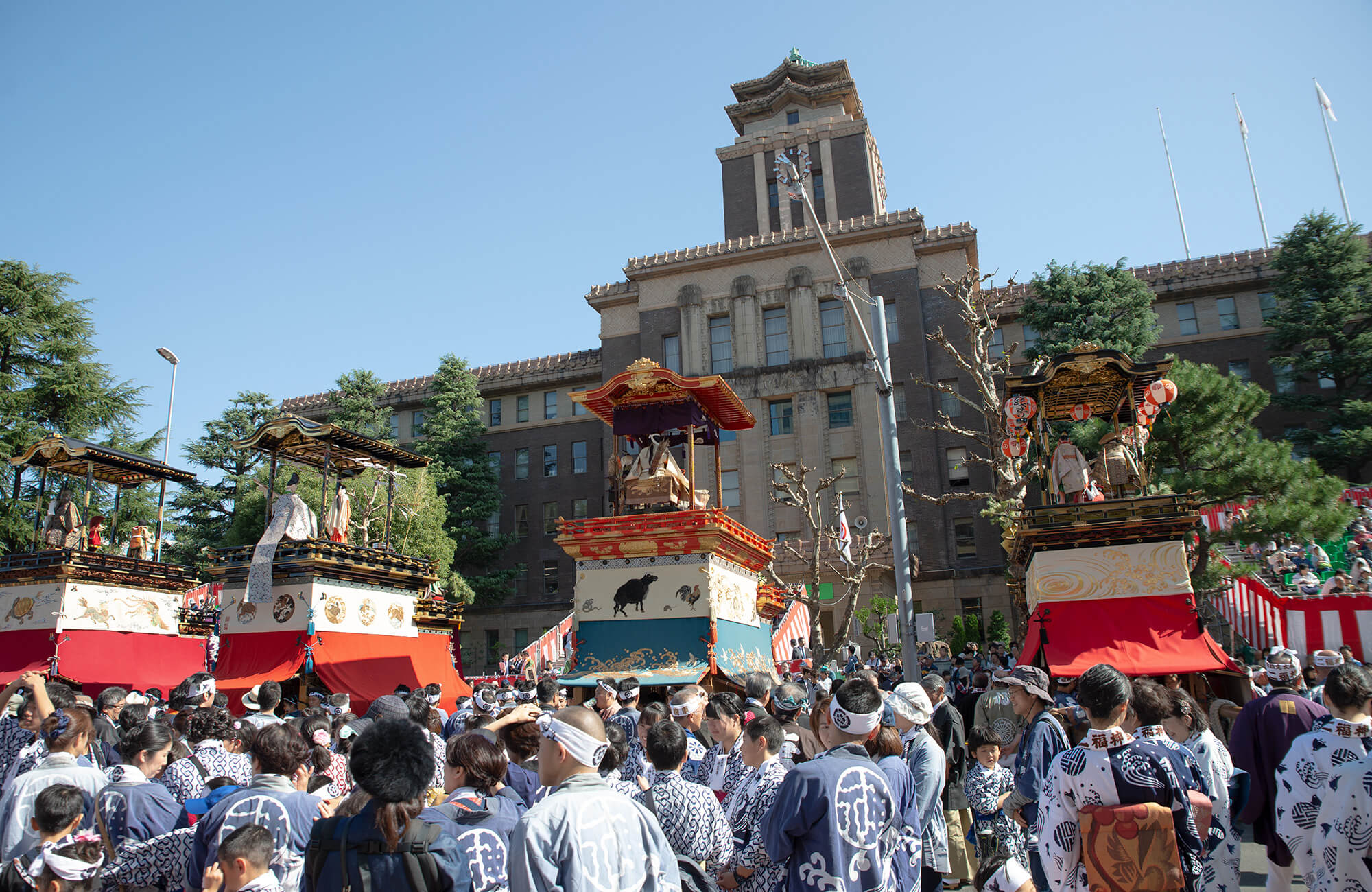 A brief history
The Nagoya Festival began in 1955 under the name "Nagoya Trade and Industry Festival". It was declared by the government of Aichi Prefecture, the City of Nagoya, and the Nagoya Chamber of Commerce to promote the economy and commerce. But the citizens of Nagoya also wanted a festival that could culturally entertain and educate citizens. Thus began the "Nagoya Festival".
What to expect
The Nagoya Festival has as its main protagonist in a colorful parade with more than 700 participants, which extends around 2 km in length. It starts at Nagoya station and follows around Nagoya City Hall, down Sakae, until finally ending at Yabacho. This is what you will see during the festival:
Dashi Zoroe (山車ぞろえ)
Designated Cultural property of Nagoya, Dashi floats are the first event of the festival. Nine floats adorned with their best finery make their appearance in the vicinity of Nagoya City Hall. Each of these floats has karakuri puppets on the top, which perform reenactments of myths and legends, often playing one scene from a larger play.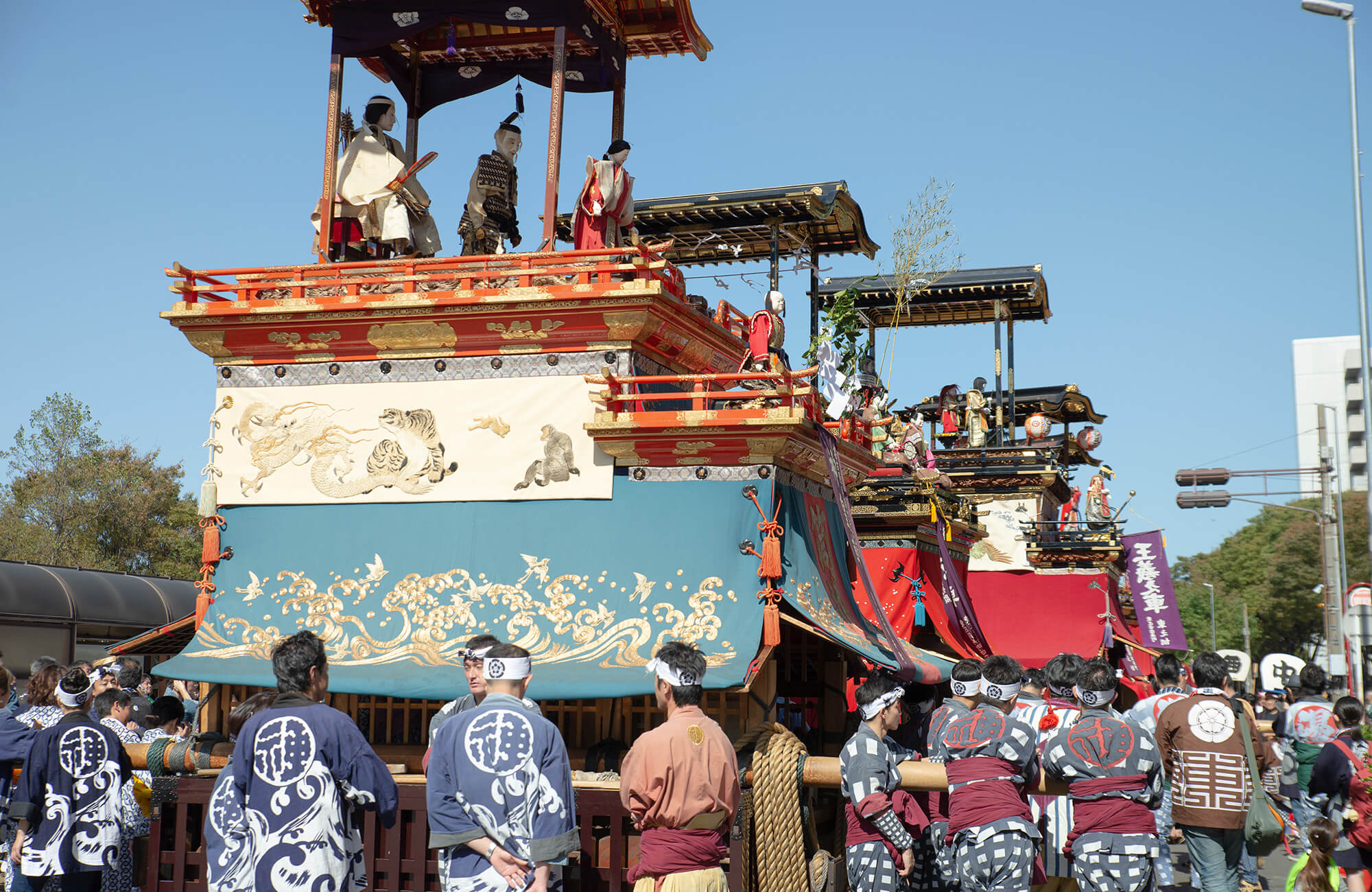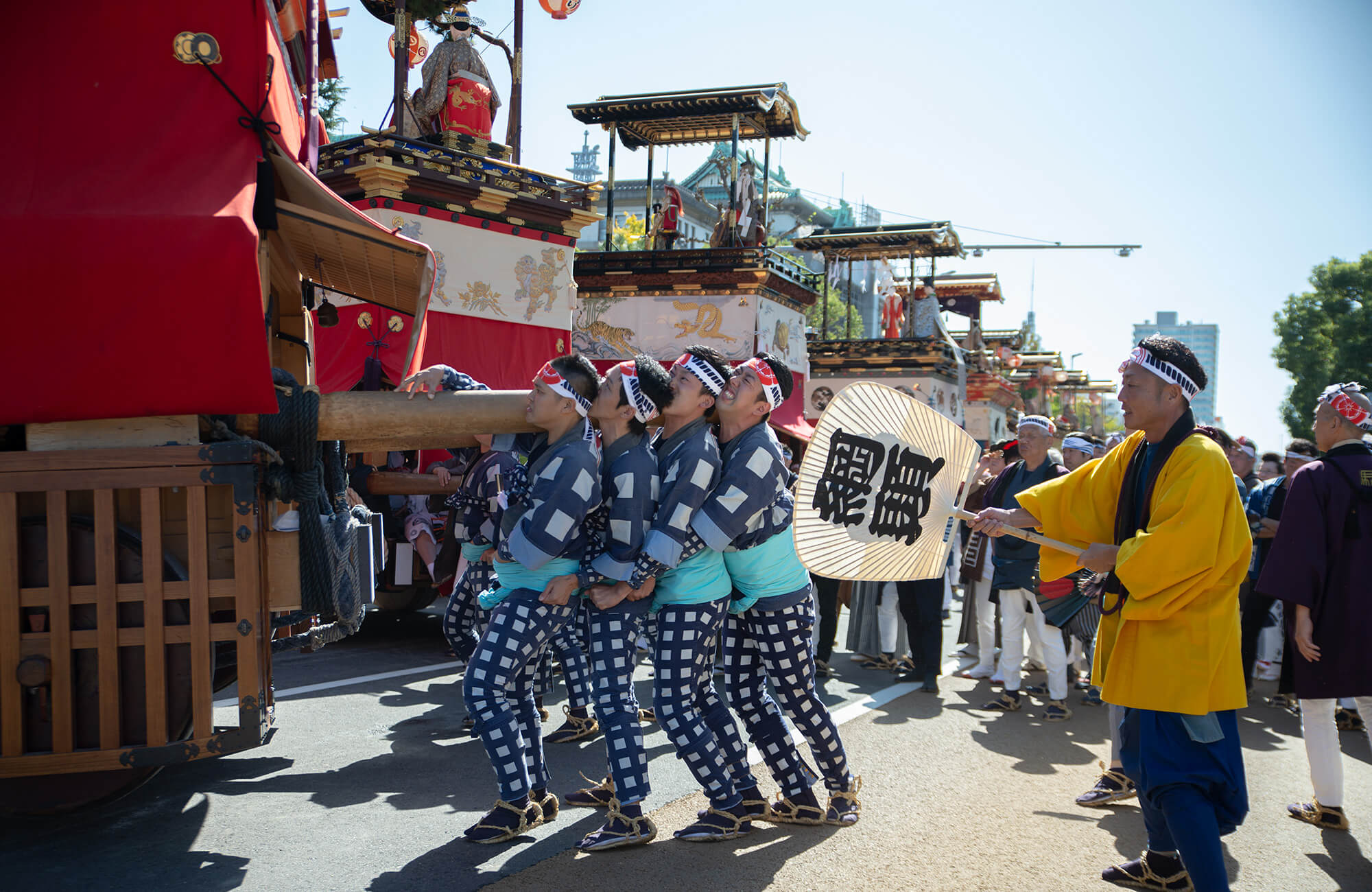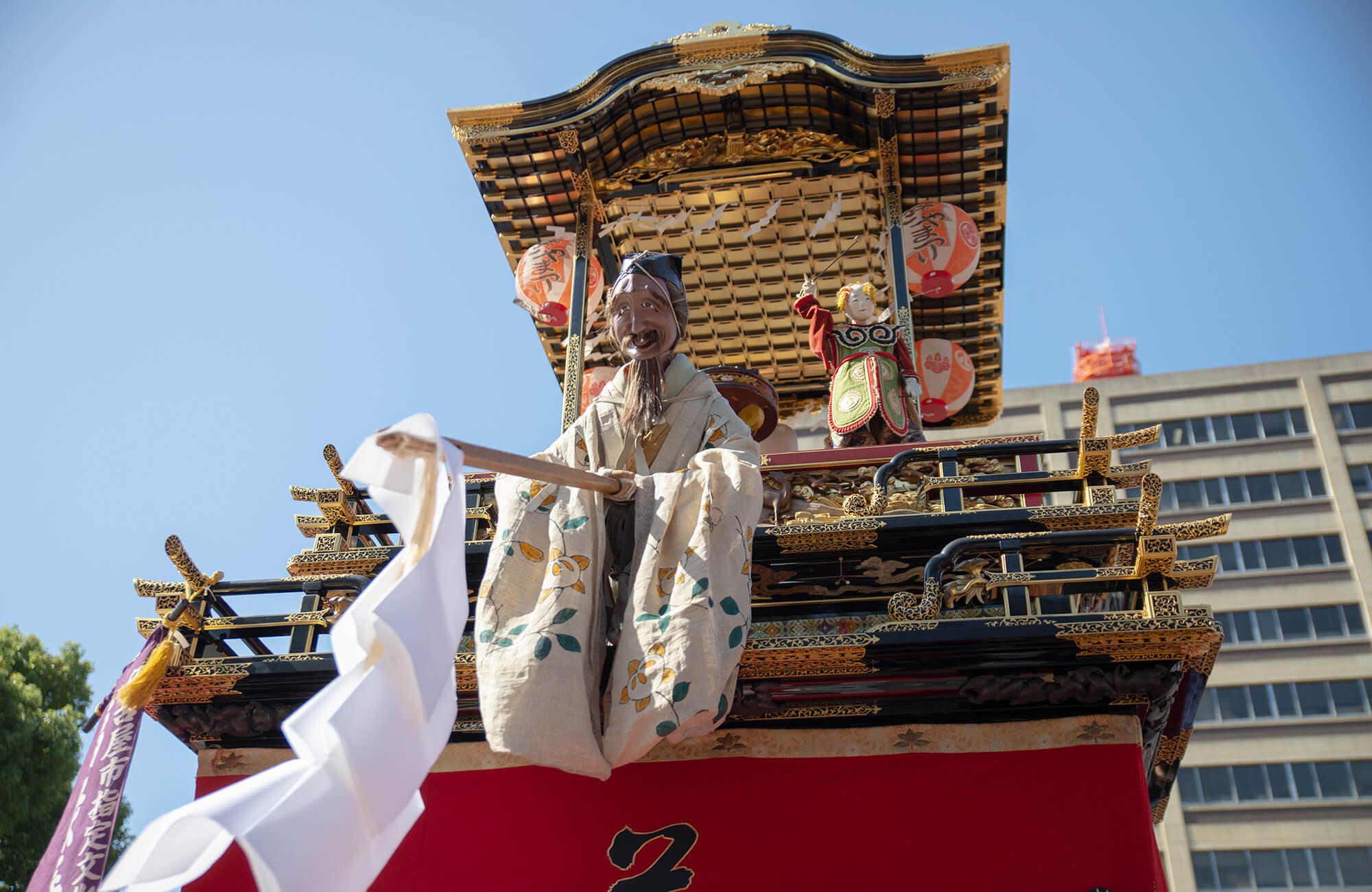 Kagura Zoroe (神楽揃)
The Kagura Yakata are a popular cultural asset of Nagoya that are only found in this region. They are small altars decorated with gold leaf, which make their appearance along with the Dashi floats.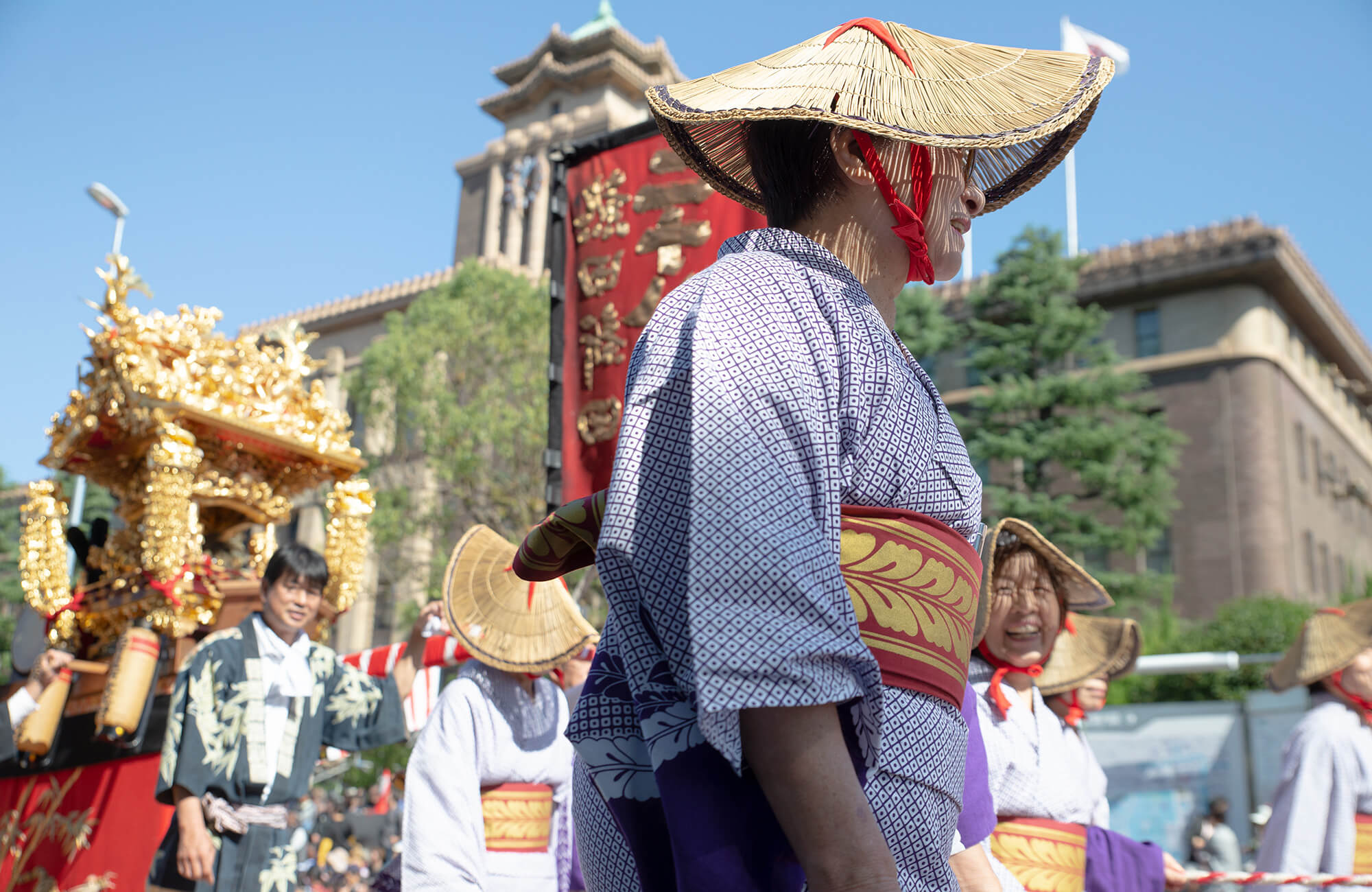 Varied parades
Different groups parade along the streets: children wearing funny and original mikoshis, representatives of the sister cities of Nagoya (Los Angeles, Mexico City, Nanjing, Sydney, Turin and Reims). Also Nana-chan parades, the big mannequin of Nagoya station dressed in period clothes, cosplayers, music bands, cheerleaders, etc.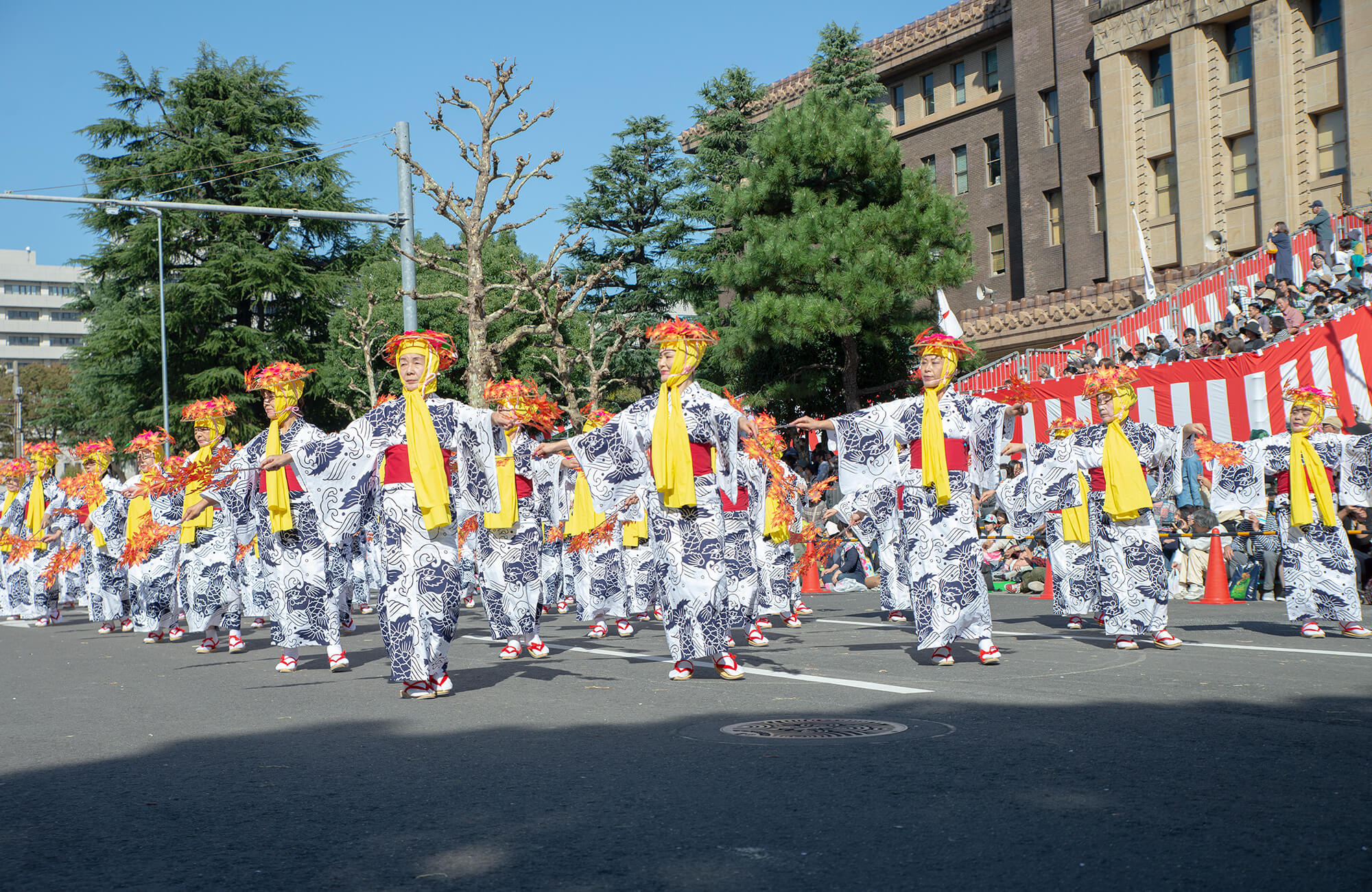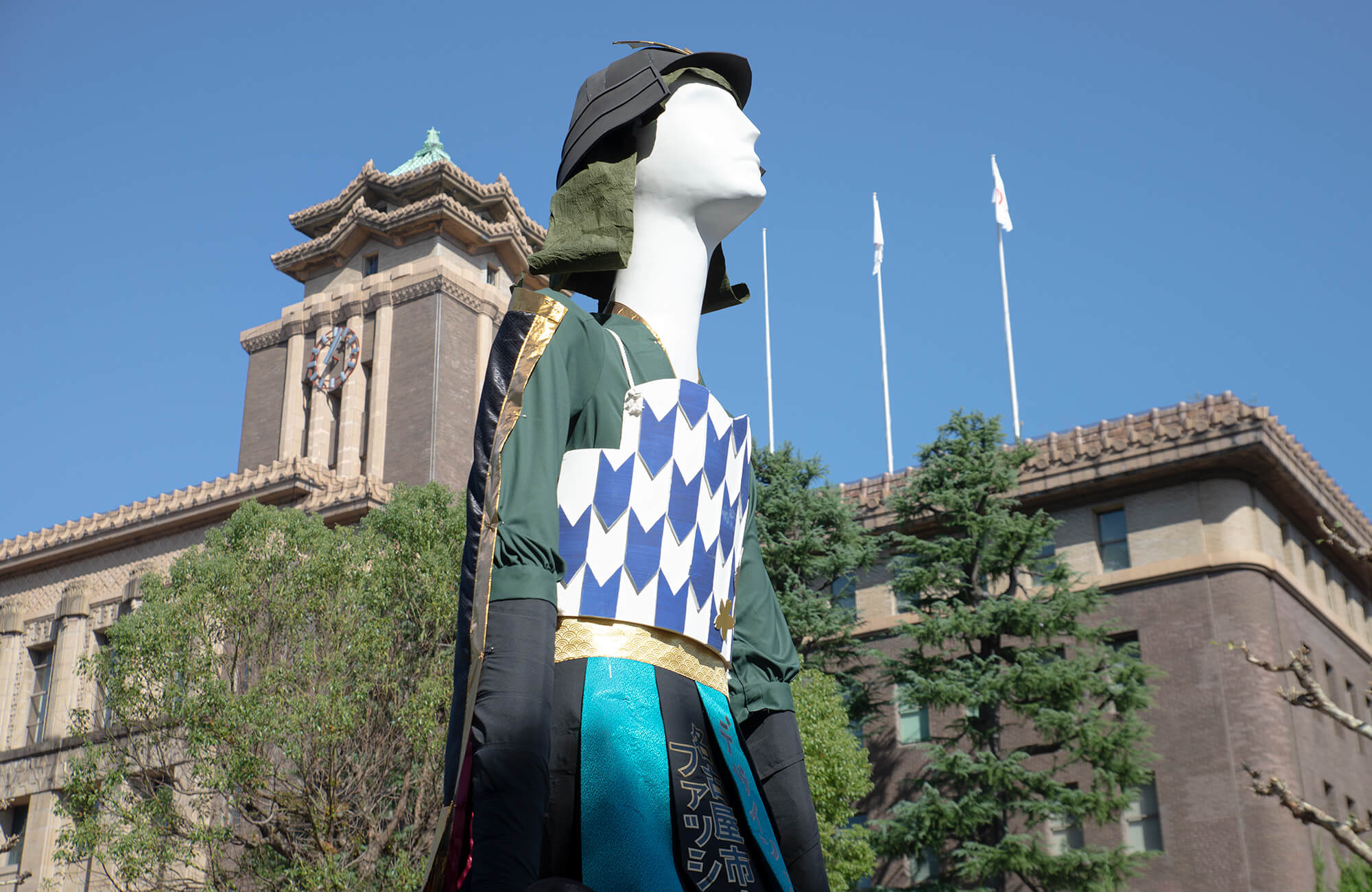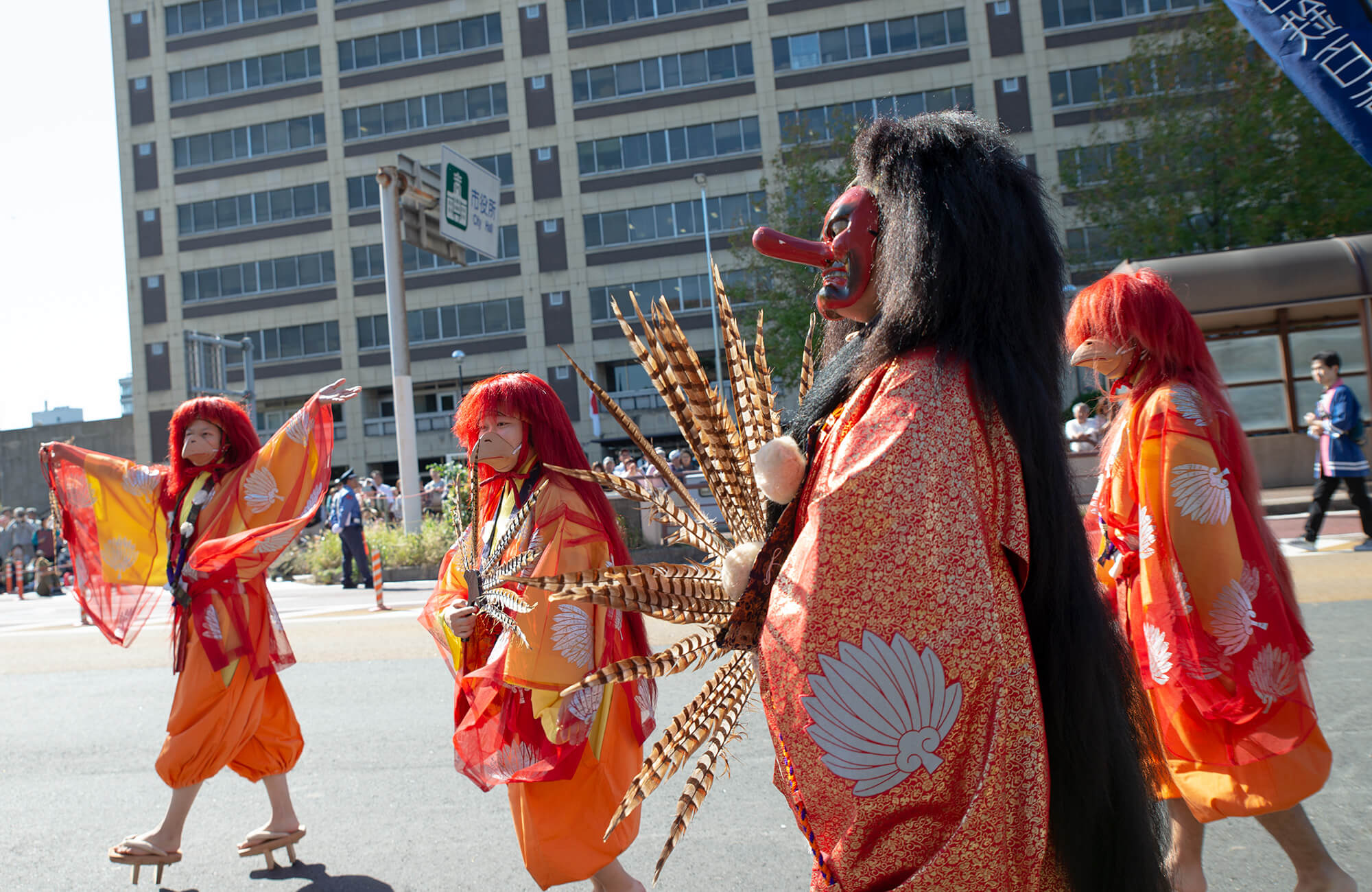 The Three Great Feudal Lords
The highlight of this parade is the appearance of Three Great Feudal Lords from the history of Nagoya: Oda Nobunaga (1534-1582) Lord of Owari, Toyotomi Hideyoshi (1537-1598) Lord of Owari Nakamura and Tokugawa Ieyasu (1542-1616 ) Lord of Okazaki. Along with the appearance of each feudal lord important battles are reproduced from the history of the Sengoku Period. Shooting, and fighting between samurai and their armies. A whole show!
After the battles and greetings of each feudal lord, their wives also appear: Nohime (Nobunaga's wife), Nene (Hideyoshi's wife) and Senhime (Ieyasu's wife) accompanied by his entourage of servants.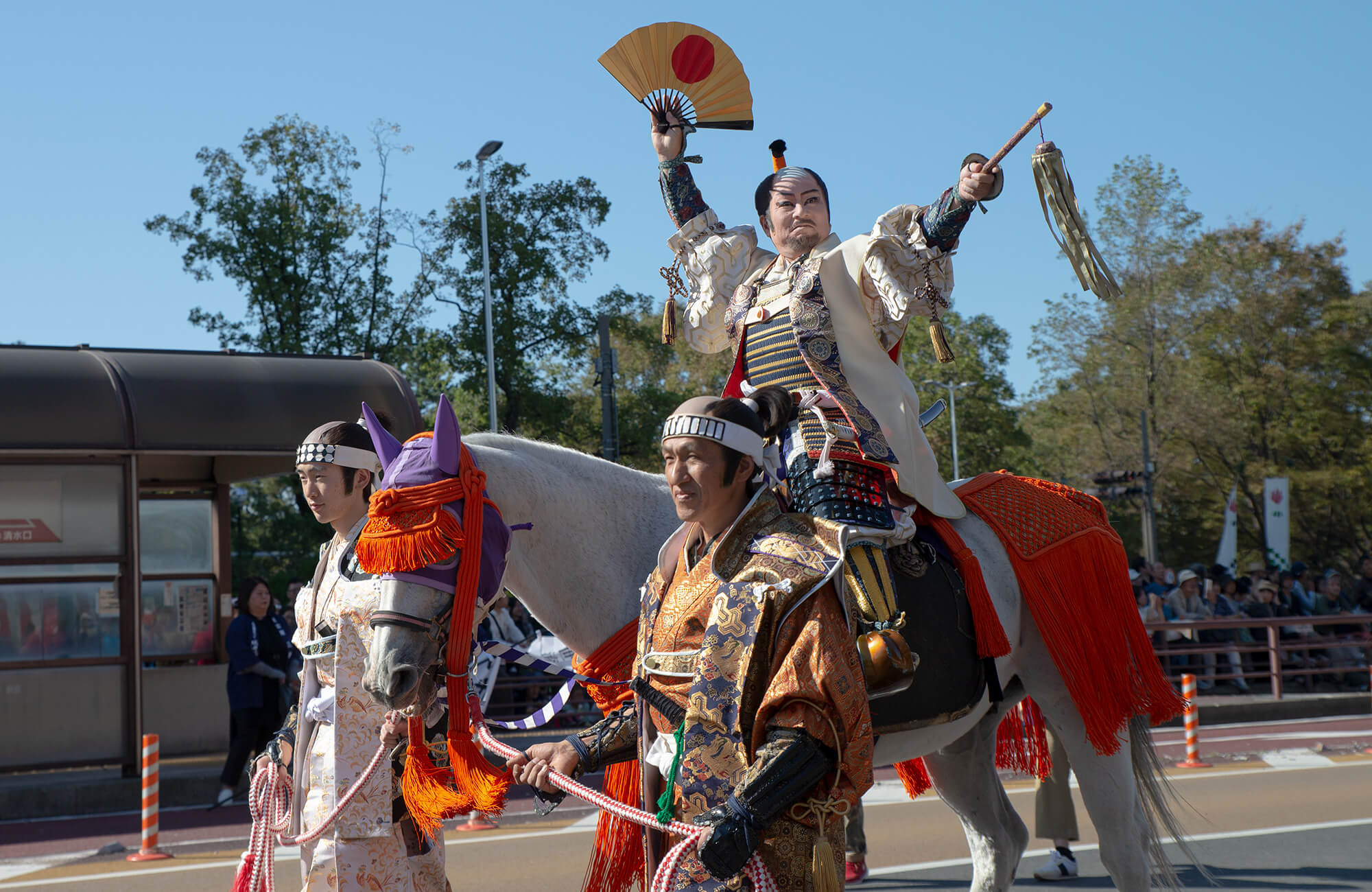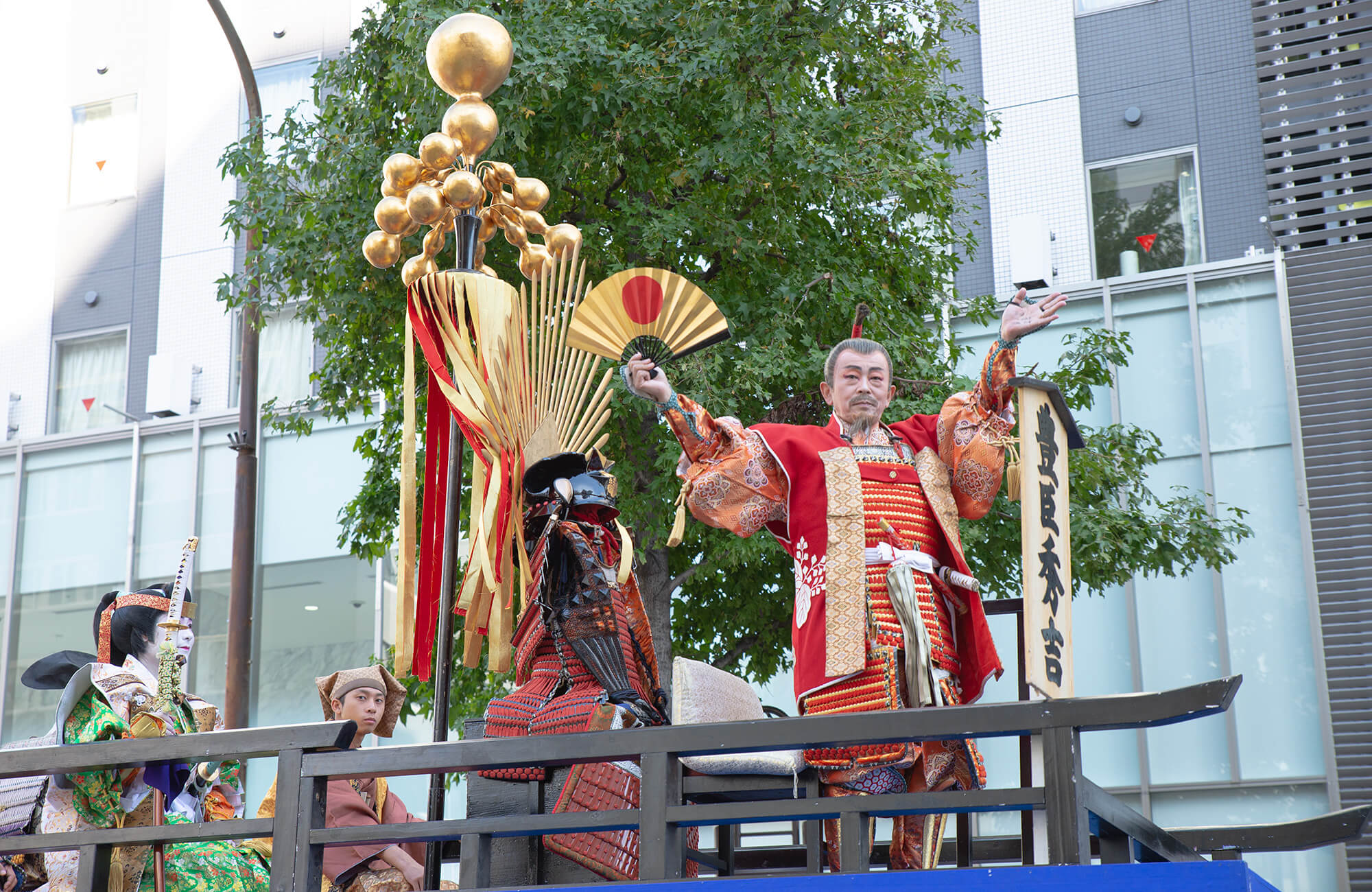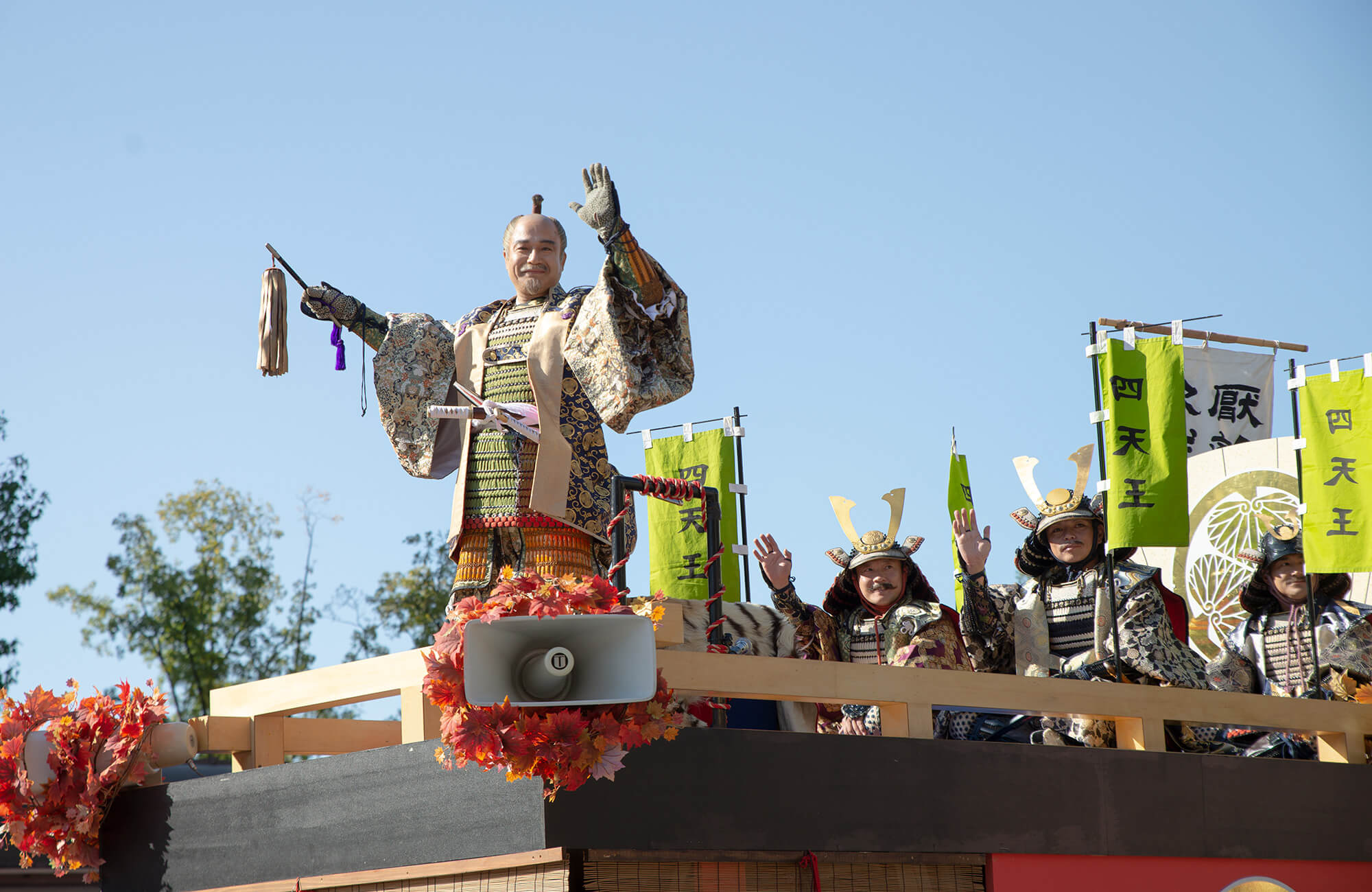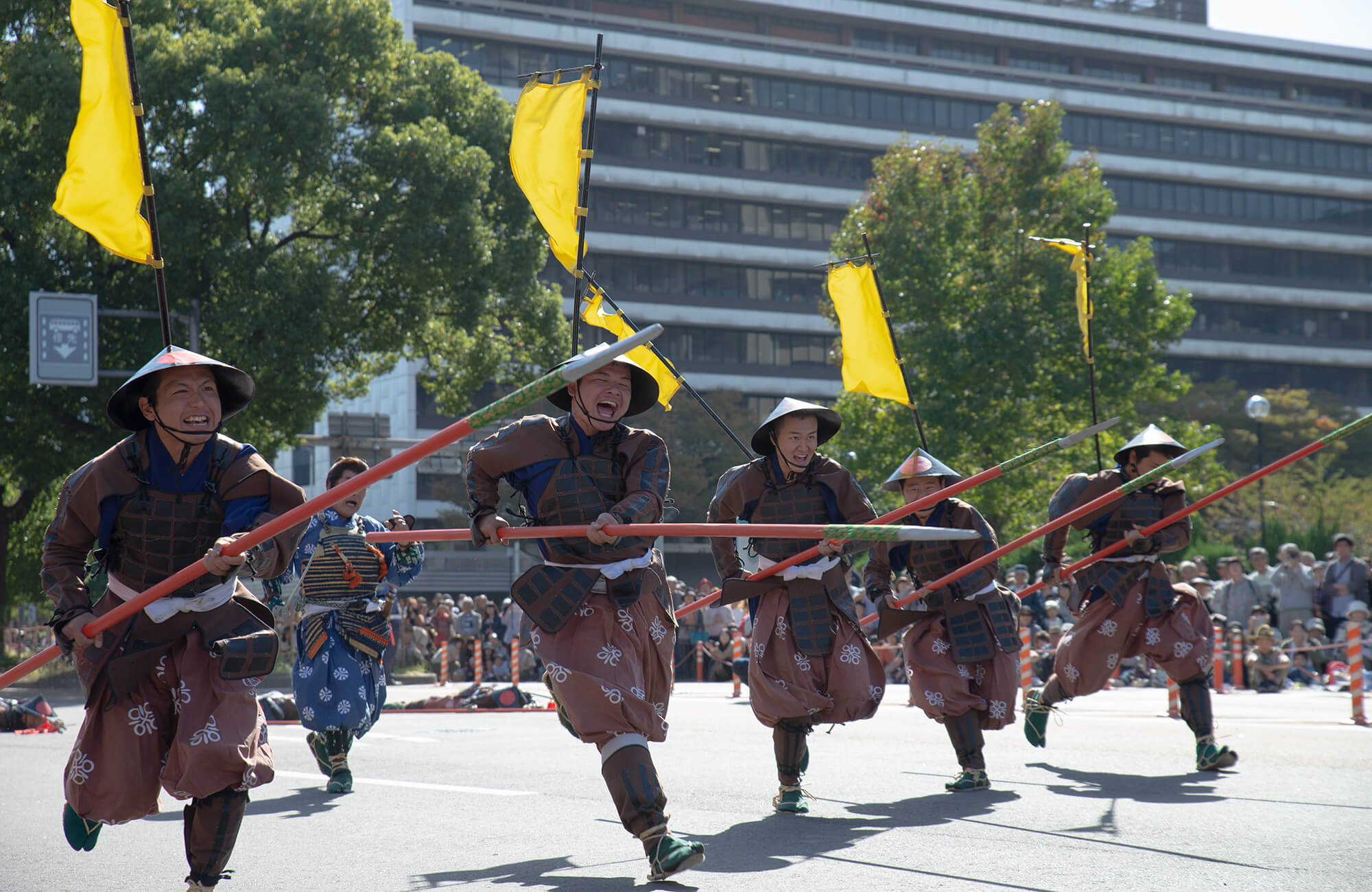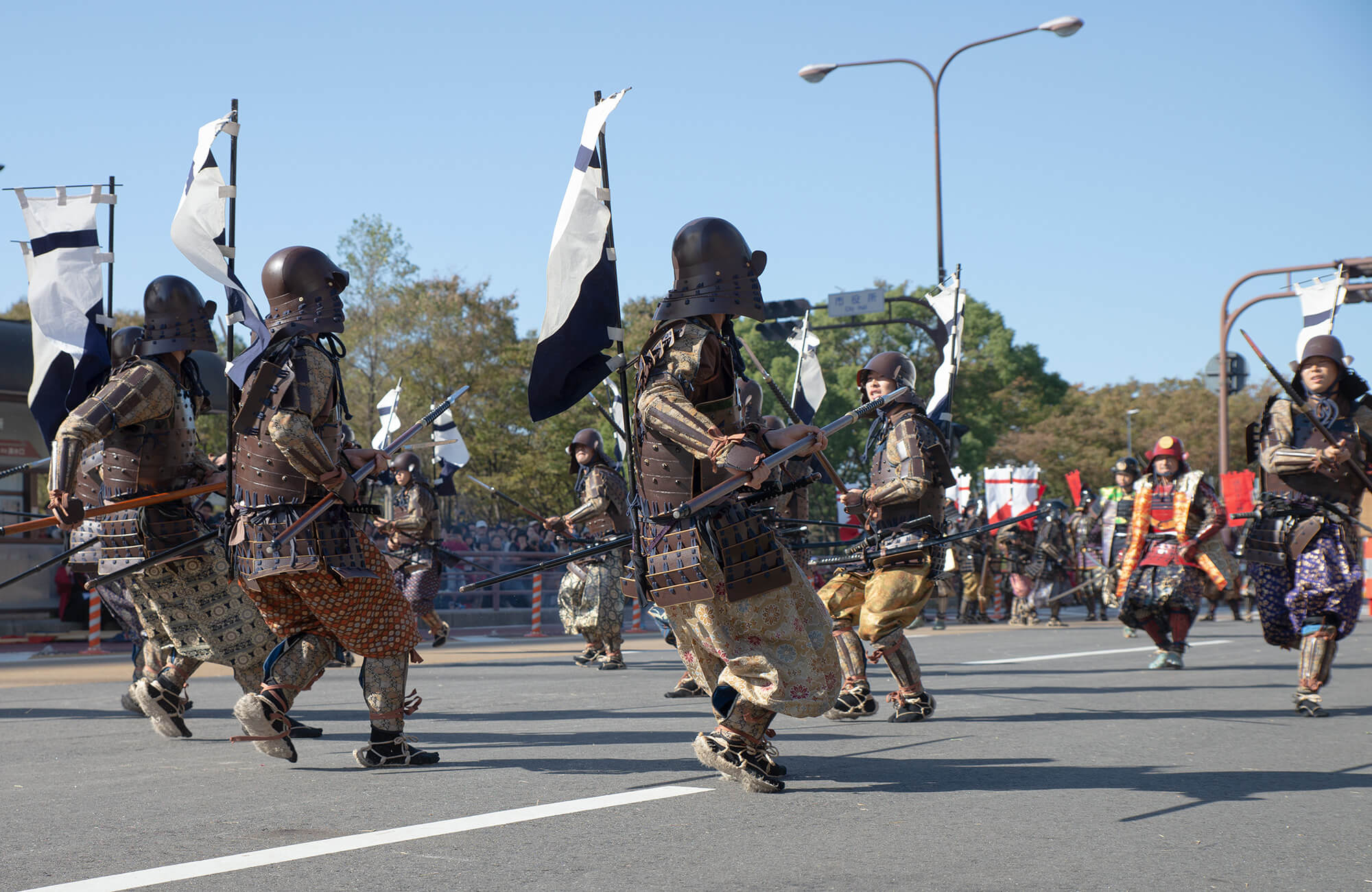 Don't miss those other events
During Nagoya Festival traditional martial art exhibitions such as archery (Kyudo 弓道) are held at the Atsuta Jingu Shrine. Also it is held the Japan Kobudo Tournament, with the participation of various martial arts schools of Aichi and Gifu.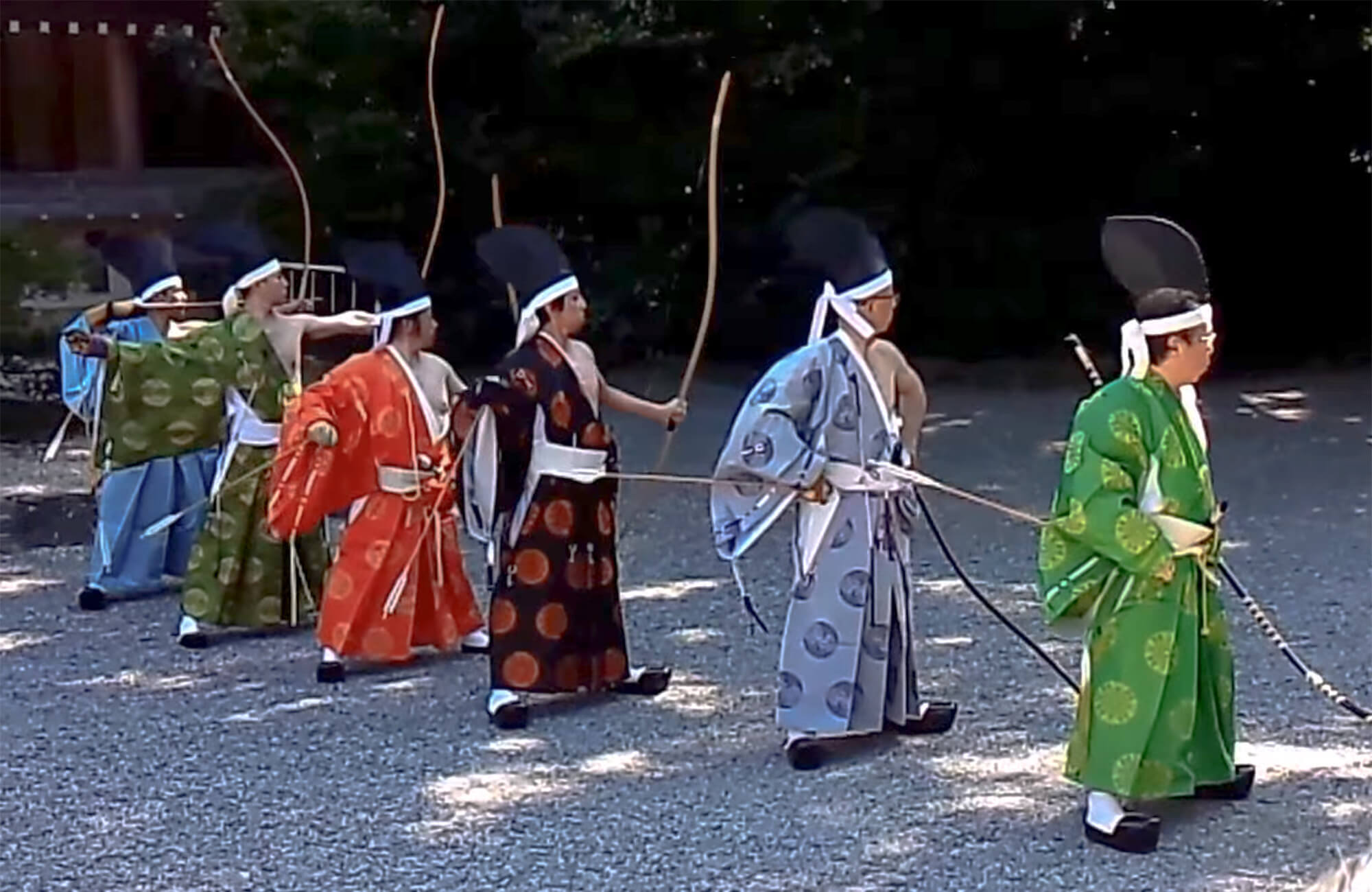 In Oasis 21 there are exhibitions and sale of handicraft products from the Aichi region such as the Arimatsu Shibori.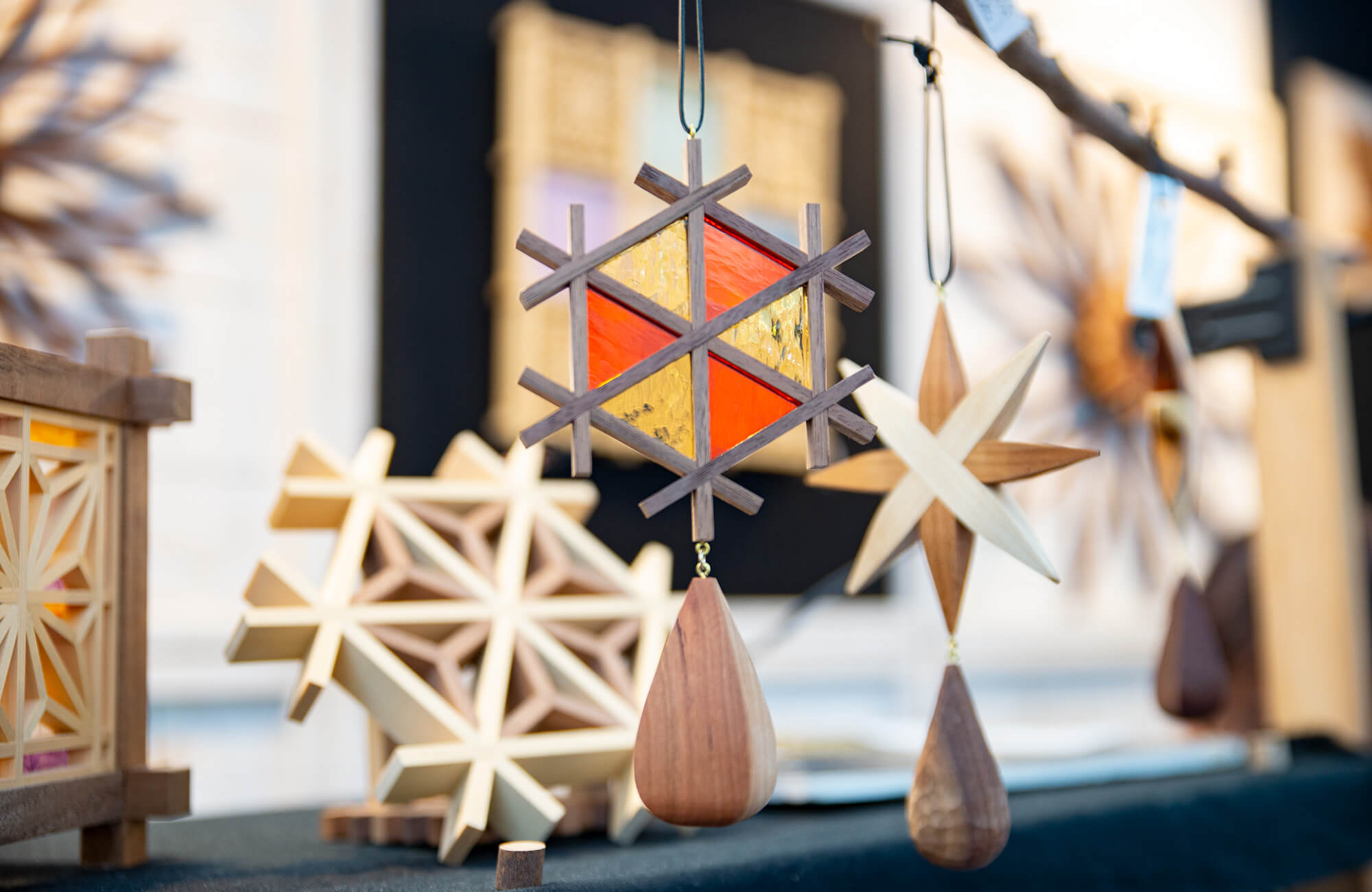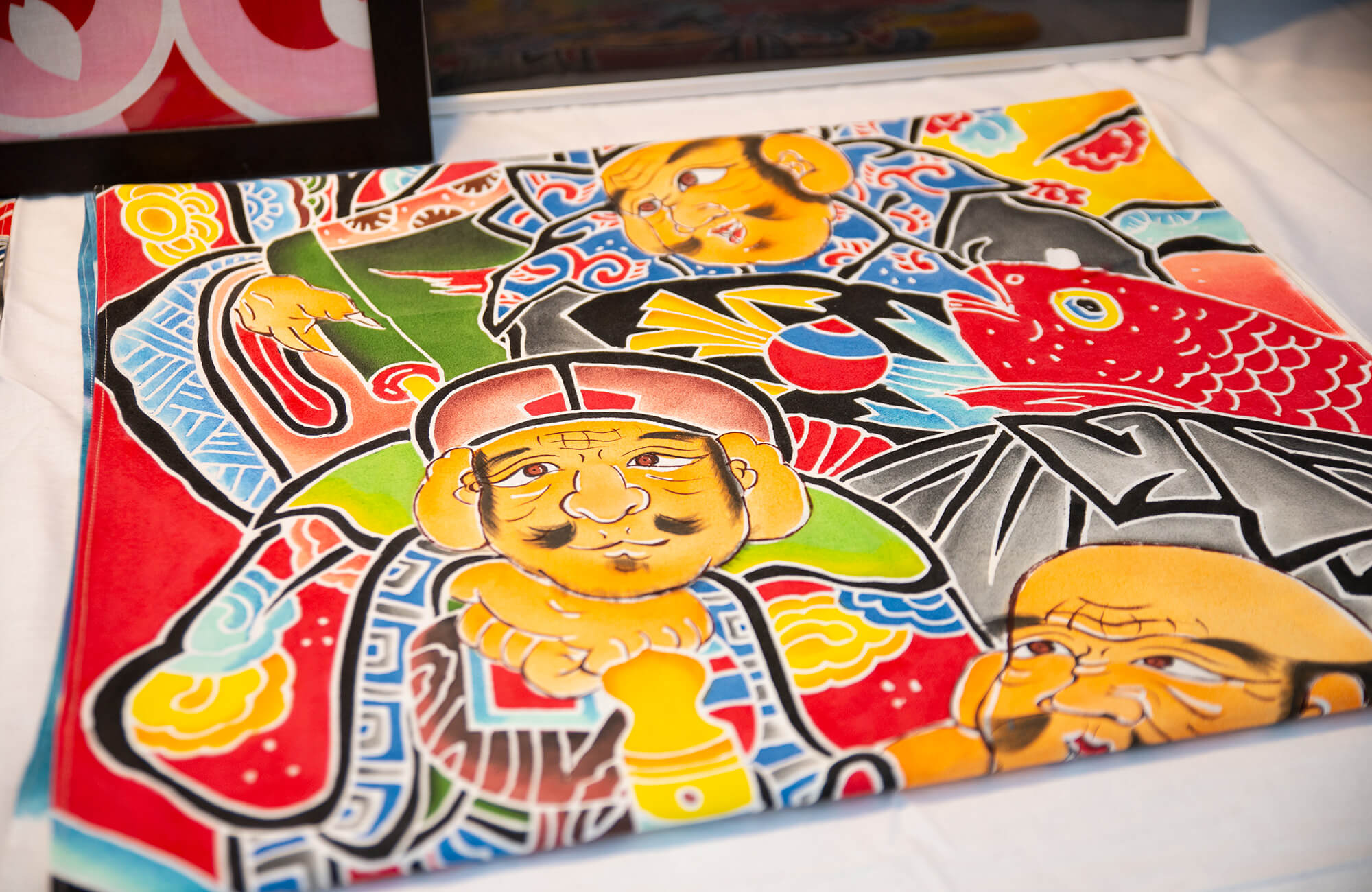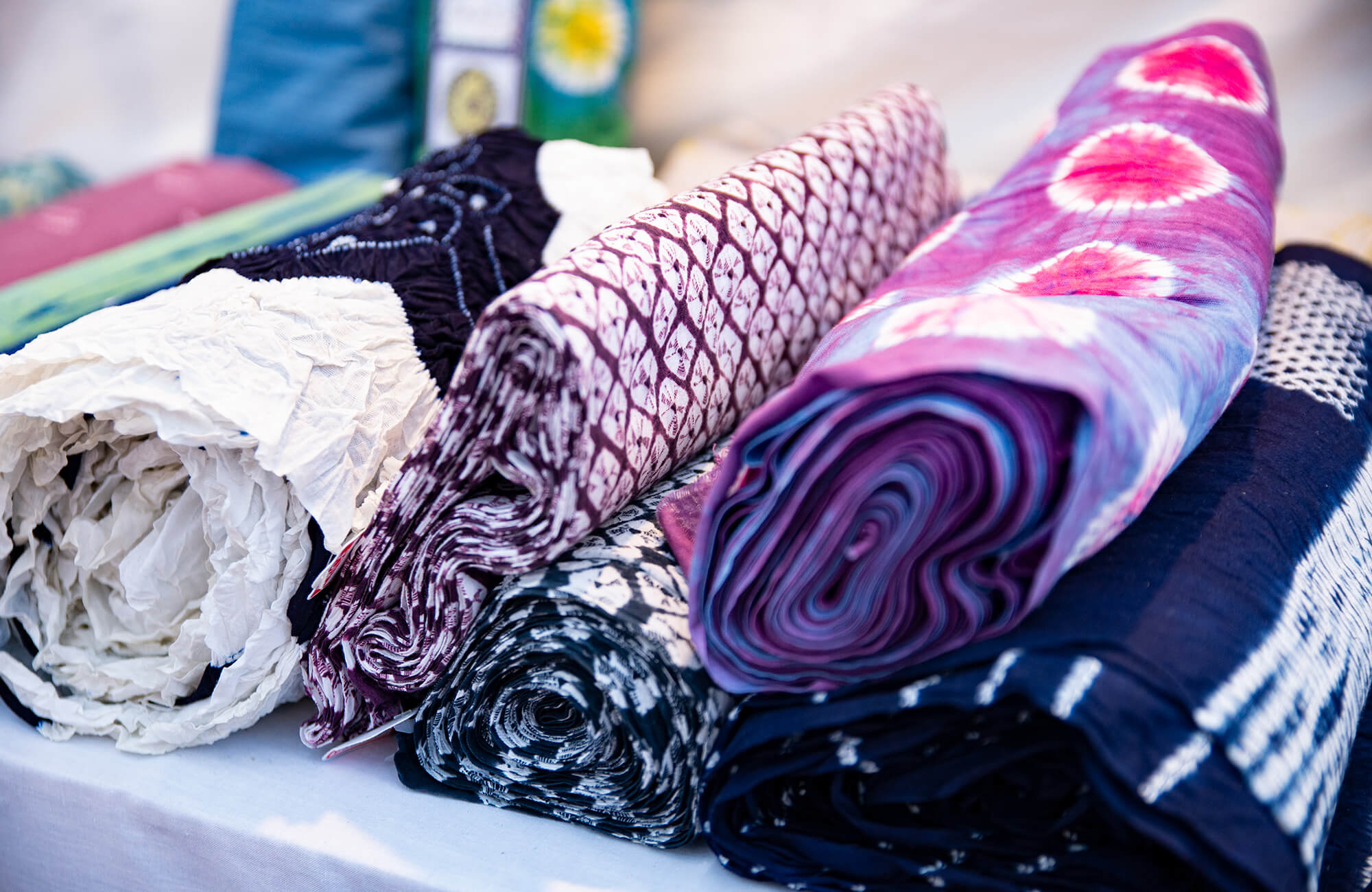 Idols performances, live music, and much more to see in Hisaya Odo Park.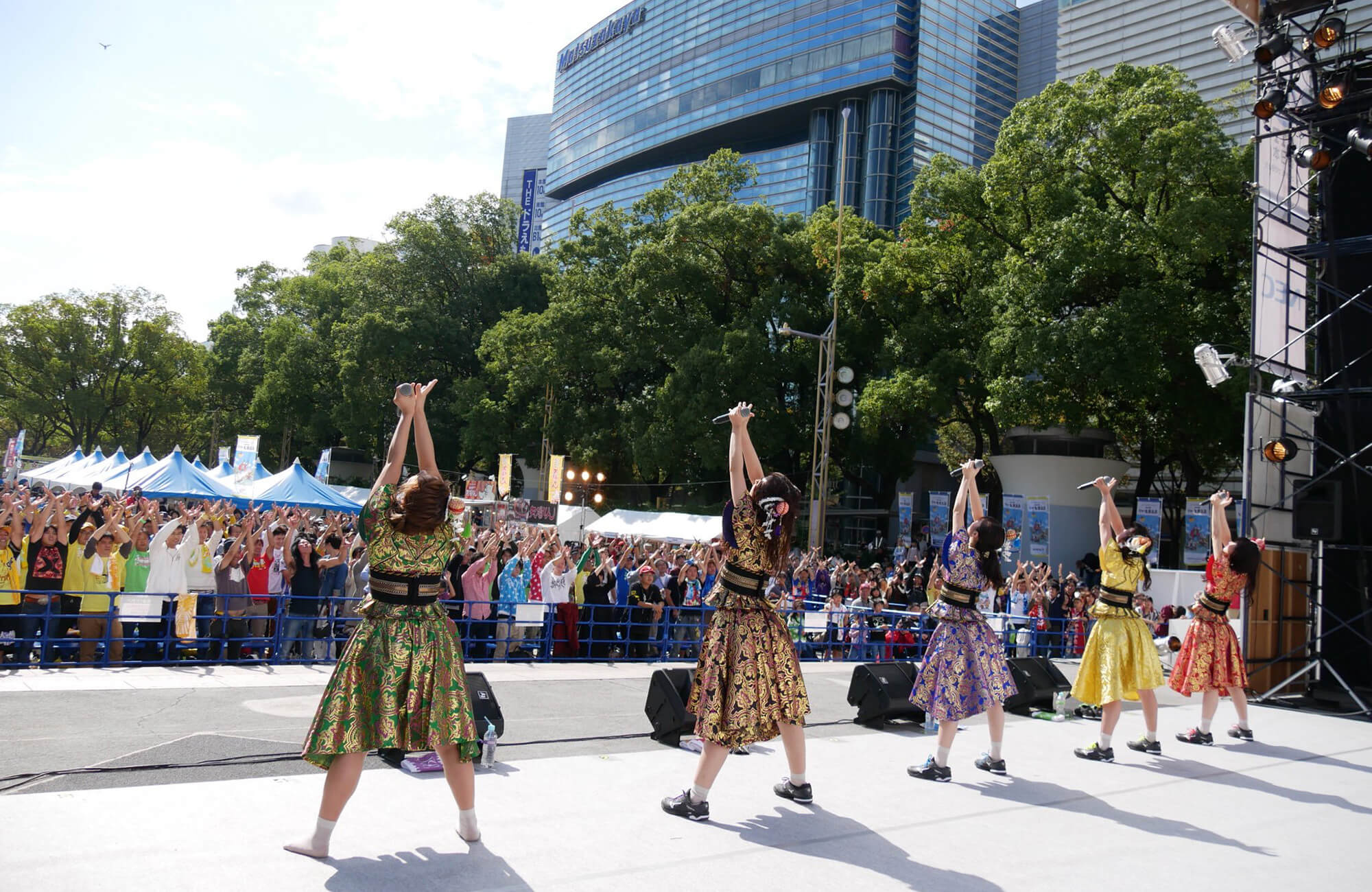 Free admission to Nagoya Museums and Attractions
In addition to taking advantage of this holiday, many of Nagoya's museums and tourist spots offer free admission. Like Nagoya Castle, Higashiyama Zoo and Botanical Garden, Tokugawaen, Shirotori Garden, etc.
Check here the complete list (Japanese)
無理 = free, 割引 = discount
General Information
Getting Here
Using public transport you have different options:
– By subway: take the Higashiyama line to Sakae station
– By bus: Take the 758 bus or any other bus that bounds to Sakae
* For 600 yen you can buy 1 day transport pass called "Donichi Eco Kippu" valid for bus and subway.
Festival Hours
● Saturday, October 19
What time: 13:40 – 15:33
What you will see: Flower car parade, Nana chan and her entourage, Procession of The Three Great Feudal Lords and Sengoku Period Parade.
Route: Departs from Nagoya Station → Sasashima → Fushimi → Sakae → and ends at Yabachō
● Sunday, October 20
Parade from Nagoya City Hall to Yabacho: 11:00 – 14:01
What time: 11:00 – 14:01
What you will see: Dashi, kagura and children's Mikoshis parade (portable shrine), Sister Cities Parade, Flower car parade, Nana chan and her entourage, Procession of The Three Great Feudal Lords and Sengoku Period Parade.
Route: Departs from front of Nagoya City Hall → Sakura-dori Ōtsu → Sakae → Yabachō
● Events (October 19 and 20):
11:00 – 20:00
● Performances at Hisaya Odori Park, Oasis 21 and Nagoya Castle (October 19 and 20):
9:00 – 16:30
● Martial Arts Exhibition at Atsuta Jingu Shrine
Atsuta Jingu Kagura Hall Square: 10:40 – 11:40 (Kyudo Exhibition)
Atsuta Jingu Culture Hall: 10:30 – 16:10 (Japan Kobudo Tournament)
Links
Download here the Event Guidebook
Visit the official website of the event