Food is an important part of Japanese culture and many cities and regions are famous for their local cuisine, which often can not be found elsewhere. This factor makes gastronomic tourism have a strong influence throughout the country.
Most tourists visit popular places just to eat the local cuisine. Nagoya is also one of those places where cuisine is a delight for local cuisine lovers.
The local food of Nagoya, known in Japanese as "Nagoya Meshi", has a long history in the region, where many of the dishes date back to antiquity.
Nagoya Meshi is even compared to the food of Okinawa for being a unique cuisine, with personality and singular flavor. The uniqueness of Nagoya Meshi is characterized by the perfect blend of intense flavors and subtle sweetness.
One of the star ingredients of the Nagoya cuisine, and of all Aichi prefecture, is miso. A basic ingredient very present in most of its dishes. Unlike other regions of Japan, the Nagoya miso is darker, sweeter and with a consistent flavor.
Another feature that characterizes Nagoya cuisine is its intercultural nature, introducing dishes from other cultures, such as Chinese or European, adapting the flavor to the region and thus creating its particular and original version.
These are the Kawaii Aichi Top 10 Nagoya specialties that you should to try!!
1.Miso Nikomi Udon (味噌煮込みうどん)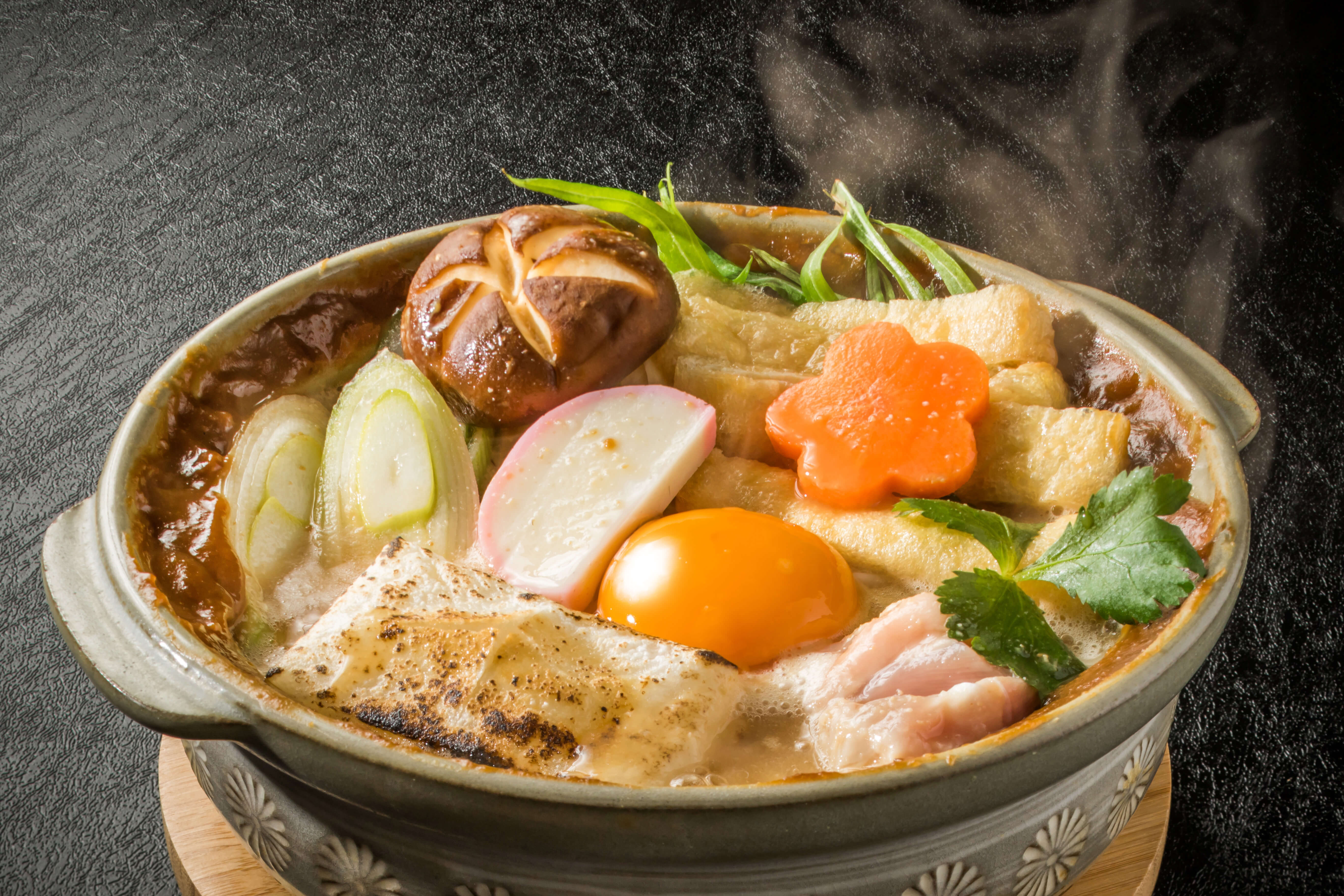 This is a typical winter dish. Cooked with red miso as base. This thick noodle soup is served with a crashed egg on top and it is taken very hot in a clay pot. The Yamamotoya Restaurant is the creator of the recipe, and it is unquestionably the best place to enjoy the rich flavor of miso.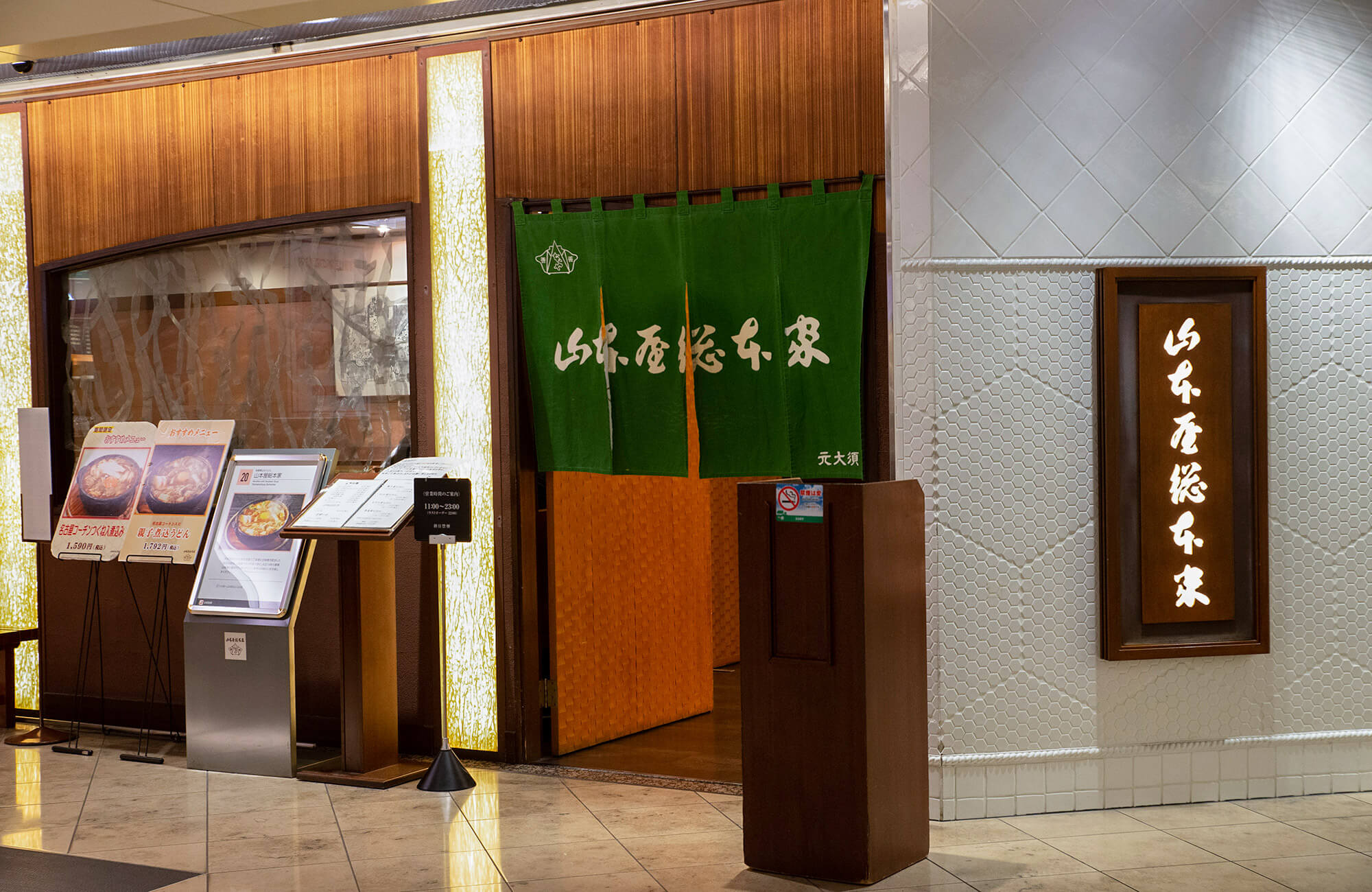 Yamamotoya Honten (山本屋 本店)
Address: 2‐14‐5, Yamamotoya-Honten-Sakae Building 1/F, Sakae, Naka-ku, Nagoya, Aichi
Opening hours: 11.30 am – 2:00 pm and from 4:30 pm – 8:30 pm. Closed every Wednesday, 2nd
and 4th Tuesday of the month, except national holidays.
Directions:7 minutes walk from the Fushimi subway station.
Google Map
Visit the website (Japanese)
Phone: +81-52-201-4082
2.Hitsumabushi (ひつまぶし)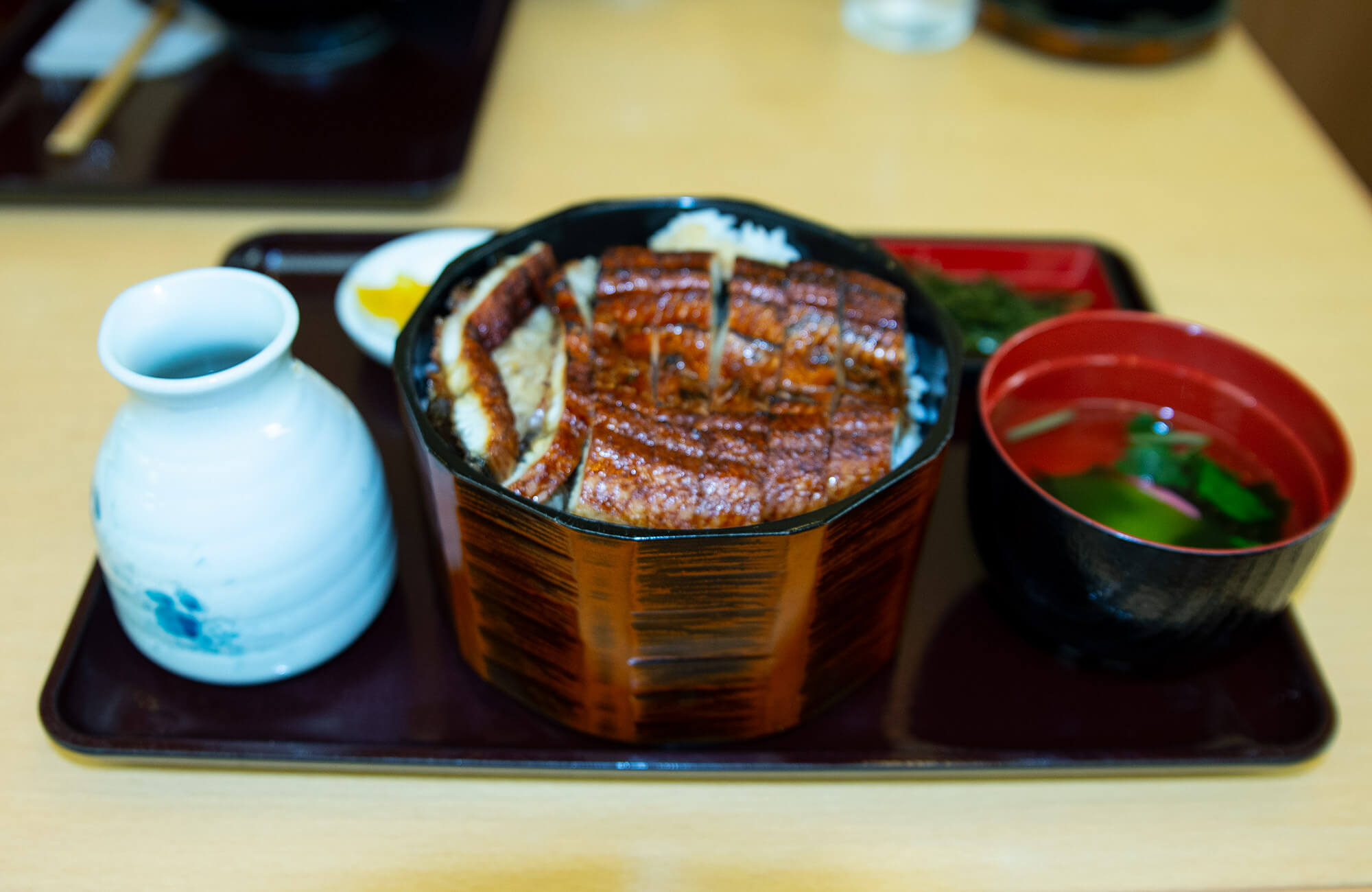 This dish is undoubtedly one of the most favorite Nagoya dishes among the Japanese. Nagoya is the largest producer of freshwater eel in the country, locally known as Unagi. The eel is grilled, filleted and covered with a rich soy sauce and served with rice. It is a unique dish that is tasted in three steps. First of all, the ration is divided into 4 portions.
1.Eat the first portion without adding flavor or spices.
2.In the second portion add wasabi and nori (dried seaweed)
3.And eat the third portion as an "Ochazuke", adding a little hot green tea and mixing well the rice with the eel.
You can eat the fourth remaining portion any way you want.
There are many specialized restaurants in Hitsumabushi but if you want to enjoy the authentic and original flavor I recommend you go to the Atsuta Horaiken Restaurant. Established in 1873, Hitsumabushi's recipe has been passed down from generation to generation. In fact, the name "Hitsumabushi" was coined here and now it is a registered trademark of this old and traditional restaurant.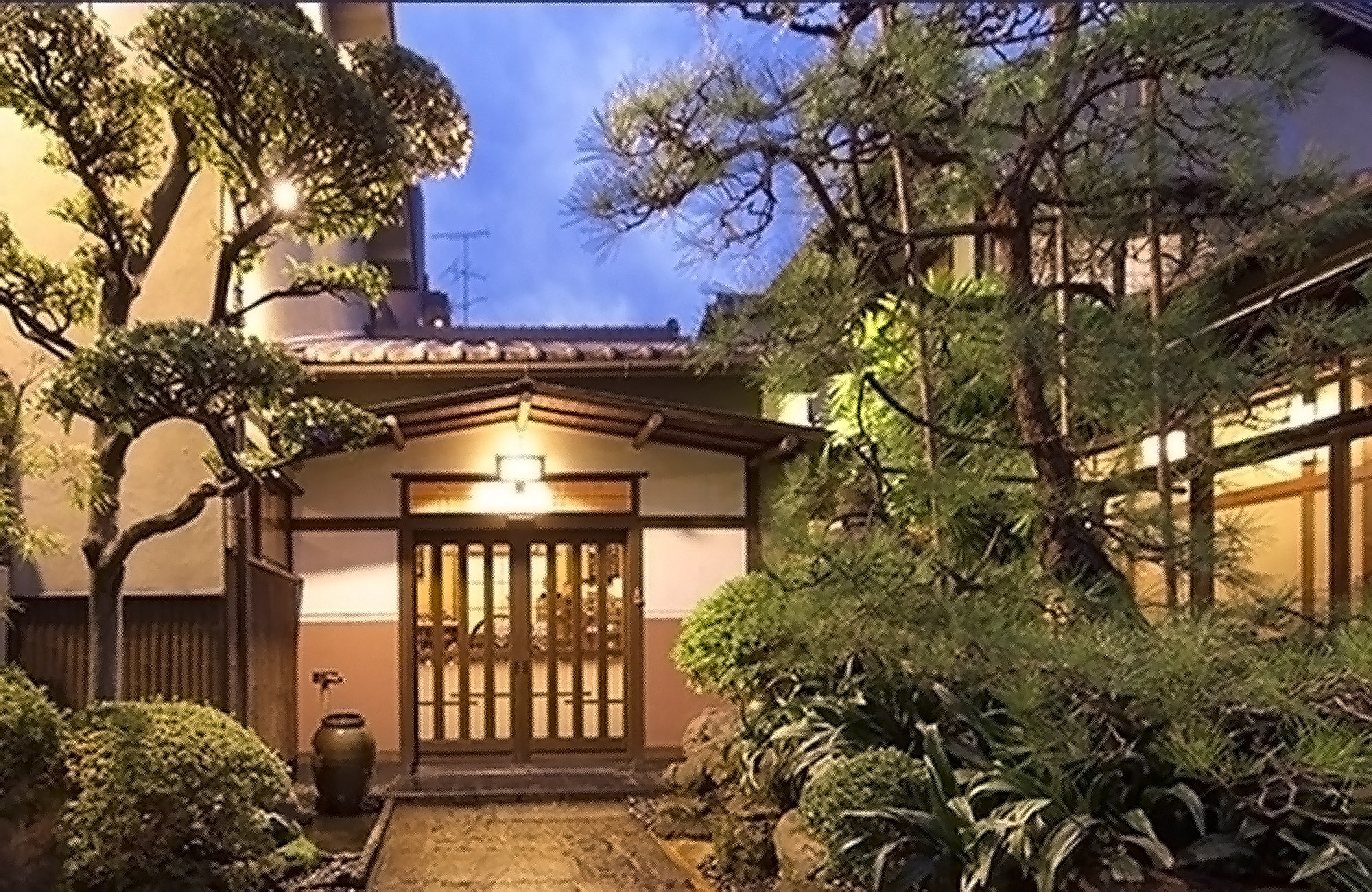 Atsuta Horaiken Honten (あつた蓬莱軒 本店)
Address: 503 Godo-cho, Atsuta-ku, Nagoya, Aichi
Opening hours: 11:30 am -2:00 pm and 4:30 pm – 8:30 pm
Closed Wednesdays, 2nd and 4th Thursday (except national holidays)
Directions: 7 minutes walk from exit 4 of Tenma-cho station, Meijo subway line.
Google Map
Visit the website
Phone: +81-52-671-8686
3.Kishimen (きしめん)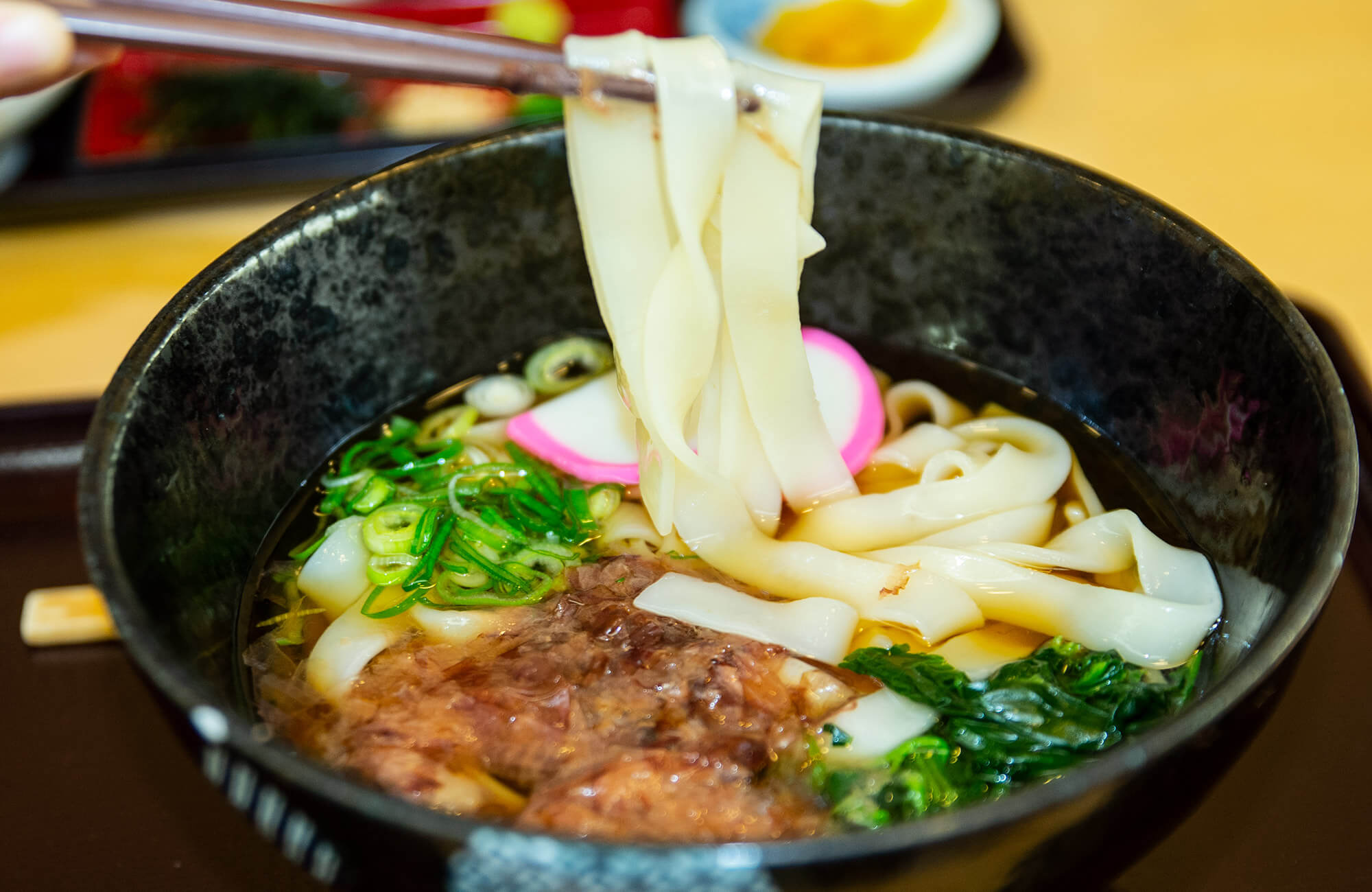 Kishimen are wheat noodles, similar to udon, that originated in the Edo Period.
They are characterized by being wide and flat. The flat form of the noodles allows more broth to adhere to the noodles and gives them a deeper flavor.
In the cold winter of Nagoya, the kishimen is served hot, in a soup of soy and fish with vegetables, bonito flakes and several slices of kamaboko (processed fish paste similar to surimi). And in the hot summer days it is served the cold version called "kishi koro" with fried tofu and various vegetables.
A highly recommended place to taste this dish is the restaurant Miya Kishimen Jingu (宮きしめん神宮店), located within the grounds of the Atsuta Jingu Shrine.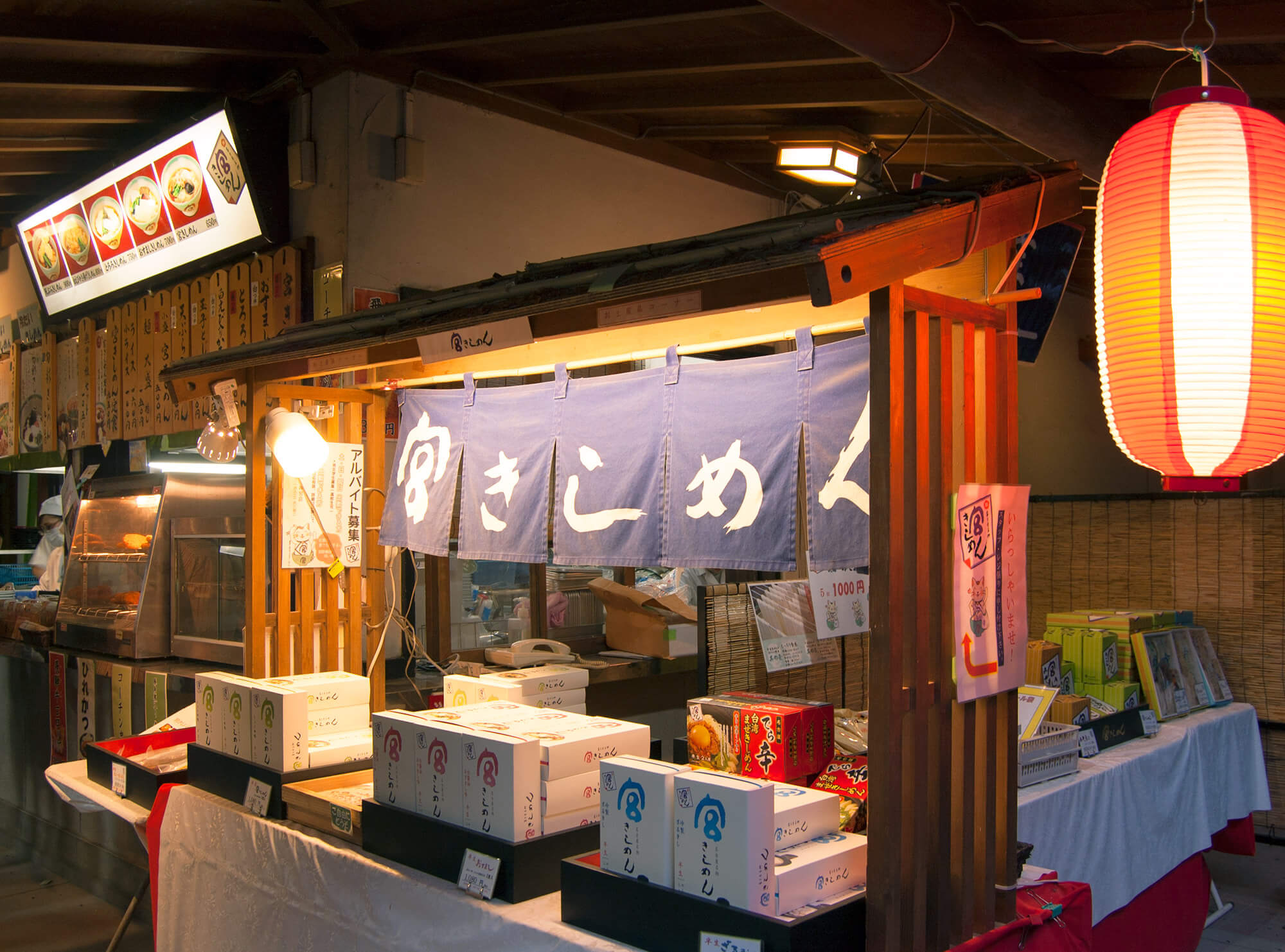 Miya Kishimen – Jingu Restaurant (宮きしめん 神宮店)
Address: Atsuta Jingu Shrine, 1-1-1, Jingu, Atsuta-ku, Nagoya-city
Opening hours: Open every day 9:00 am – 5:00 pm
Directions: 5 minutes walk from the Jingumae station of the Meitetsu line. Or, 8 minutes walk from JR Atsuta station.
Google Map
Visit the website (Japanese)
Phone.: +81 52-682-6340
4.Tenmusu (天むす)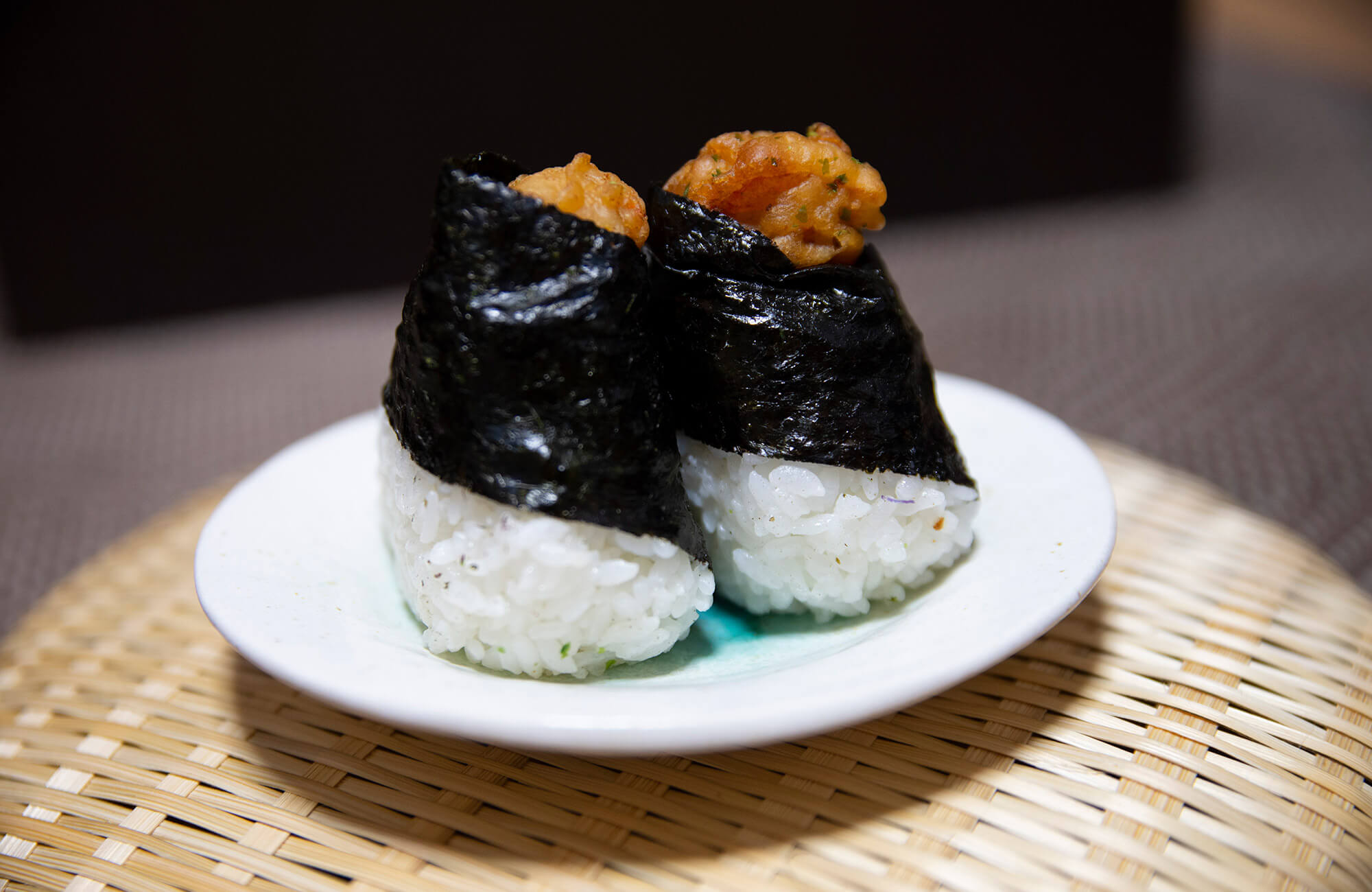 Tenmusu is a kind of onigiri, a rice ball filled with fried tempura prawns wrapped in a lightly salted nori. This specialty is a good option to takeaway or just to eat something quick.
You can buy the Tenmusu in the train station food shops or in the tradicional Japanese. One of the most popular restaurants in the city specialized in Tenmusu is the Senju Restaurant.
Tenmusu Senju (めいふつ天むす 千寿)
Address: 4-10-82 Osu, Naka-ku, Nagoya, Aichi
Opening hours: 8:30 a.m – 6:00 p.m. Closed every Tuesday and Wednesday.
Directions: 3 minutes walk from the Kamimaezu station of the Meijo subway line.
Google Map
Phone: + 81 52-262-0466
5.Miso Oden (味噌おでん)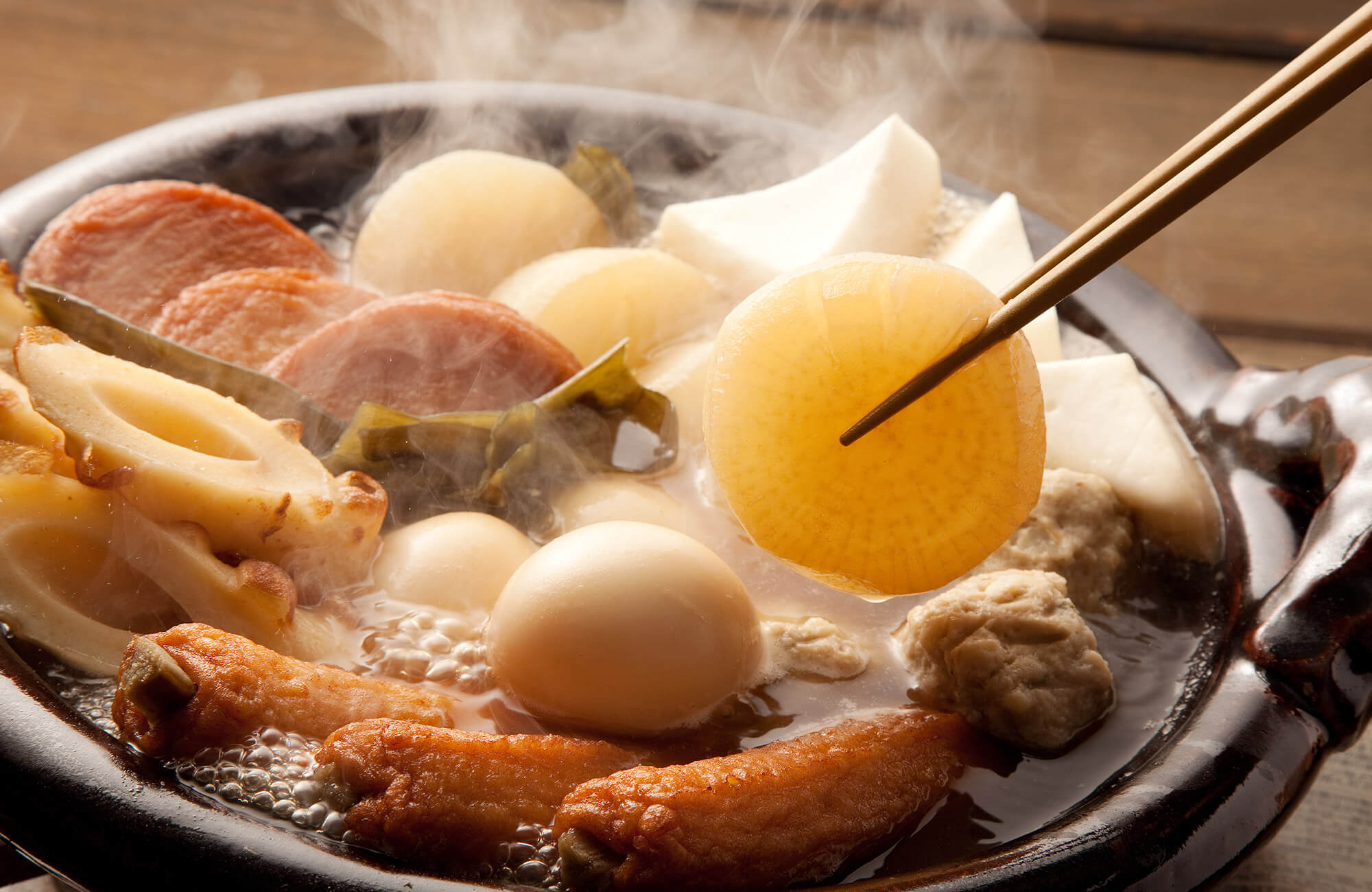 Oden is a typical winter dish, very similar to a boiled one, which is cooked in a pot. It is based on a light broth of dashi (fish broth and kombu seaweed) and soy sauce. In this broth various ingredients are boiled like daikon (Japanese radish), hard-boiled egg, tofu, konnyaku (vegetable extract), etc …
The Nagoya's Oden version called Kantō-ni (関東煮) bears the star ingredient Hatcho red miso miso (dark miso made in Okazaki, Aichi), which gives a slightly sweet broth taste. The konnyaku and the tofu are the most common ingredients in the Miso Oden.
It is such a common dish in winter that even the 24 Hours stores sell their oden version, with miso sauce and karashi (mustard).
One of my favorite restaurants in Nagoya is the Nagoya Daisakaba Daruma, open until 5 in the morning and where besides the Miso Oden you can eat other specialties of Nagoya Meshi.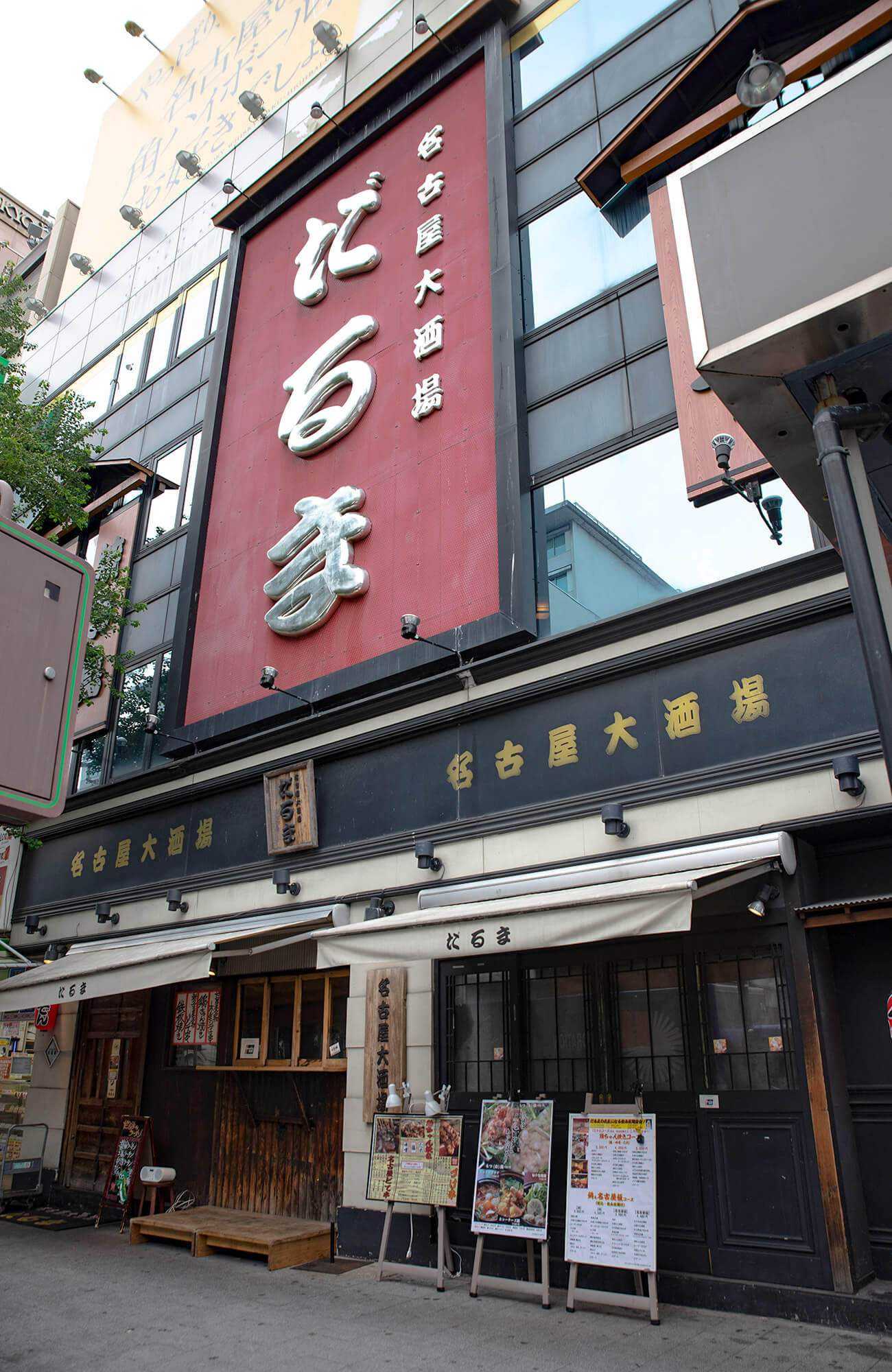 Nagoya Daisakaba Daruma
Address: 3-18-18 Nishiki, Naka-ku, Nagoya, Aichi
Opening hours: Mon – Thu 4:00 p.m. – 4:00 p.m. Fri. 4:00 p.m. – the following 5:00 p.m., Saturday 11:00 a.m. to 5:00 p.m.
Sun / Holidays 11:00 – 1:00
Directions: 2 minutes walk from the No. 1 exit of the Sakae station of the Higashiyama subway line.
Google Maps
Visit the website (Japanese)
Tel: +81 52-973-2088
6.Ebi Furai (エビフライ)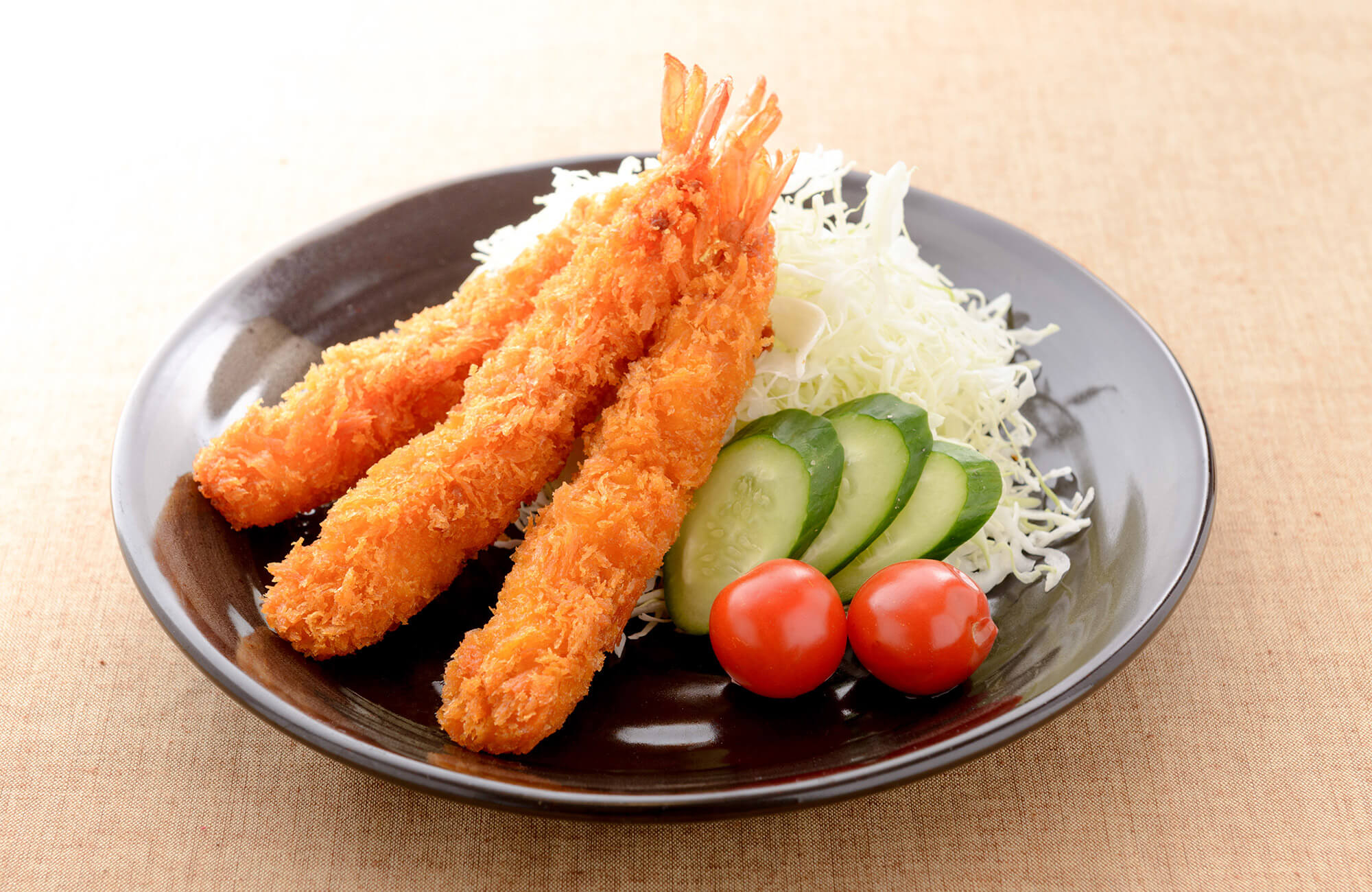 This is one of the most popular Japanese-style western dishes in Japan. Ebi Furai was originated during the Meiji Period, around 1895. The way this dish became popular is quite curious. A very famous Japanese television personality made a "joke" about the way that Nagoyans pronounce Ebi Furai. Instead of "Ebifurai" he said that they pronounced it "Ebifuryā" (dialect of Nagoya), meaning something like the "flying prawn". Even without being originally a typical dish of this area, this fact gave so much to talk that in the end it ended up being very famous and the people of other localities associated the Ebi Furai with Nagoya.
One of the recommended restaurants is the Ebidote Shokudo. It is possibly the most popular restaurant in Nagoya as they serve the giant Ebi Furai, called "Jumbo Ebifuryā". A 35 cm long shrimp served with rice, cut vegetables and tartar sauce.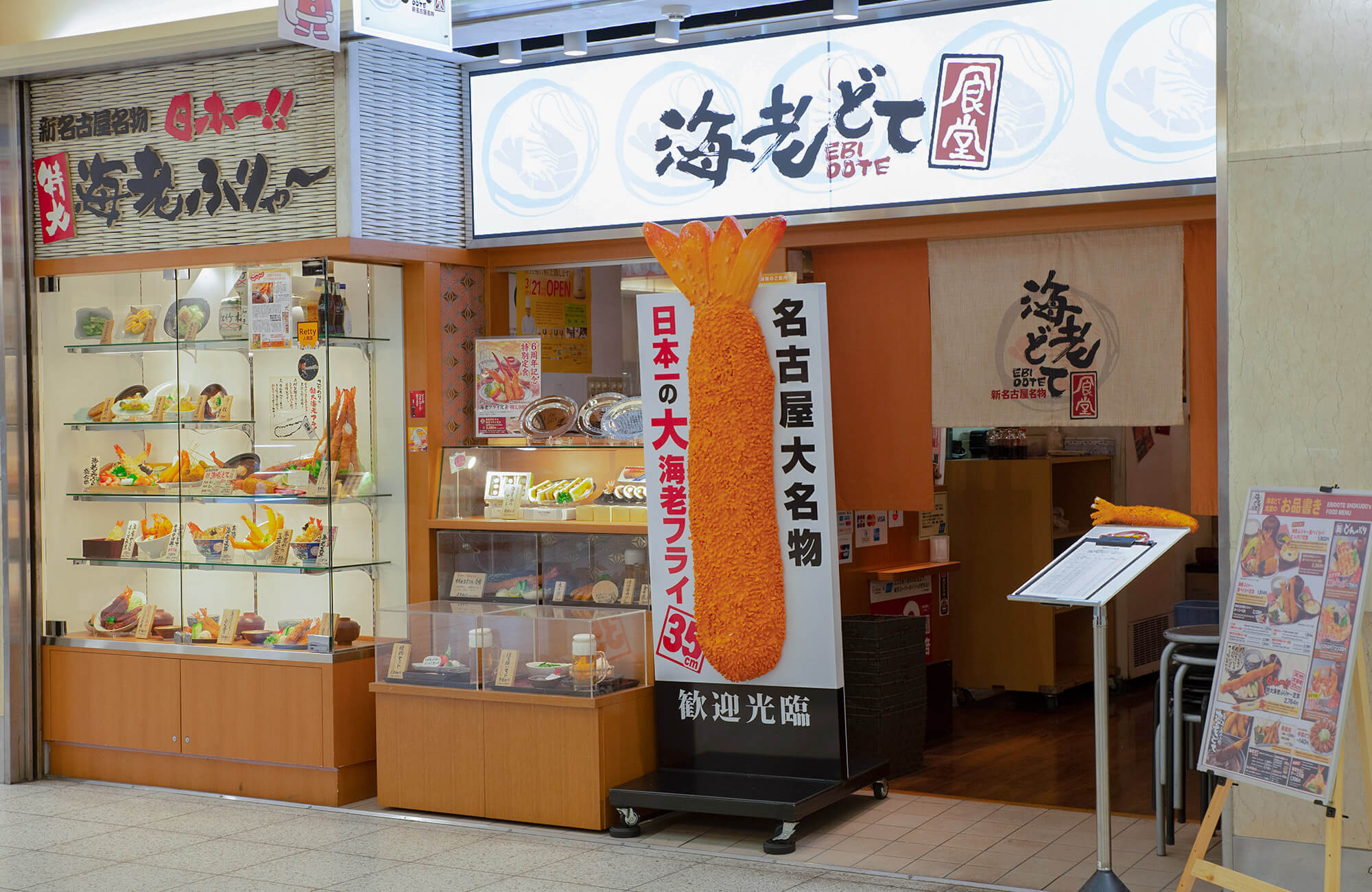 Ebidote Shokudo
Address: 6-9 Tsubakicho, Estación de Nagoya, Esca Chikagai, Nagoya 453-0015, Aichi
Opening hours: 11:00 am – 10:00 pm. Lunch is served from 11:00 am – 2:00 pm
Closed on January 1, the 3rd Thursday of February and the 2nd Thursday of September</span
Directions: It is located in the ESCA subways of Nagoya Station
Google Maps
Visit the website (Japanese)
Tel: +81 52-459-5517
7.Karee Udon (カレーうどん)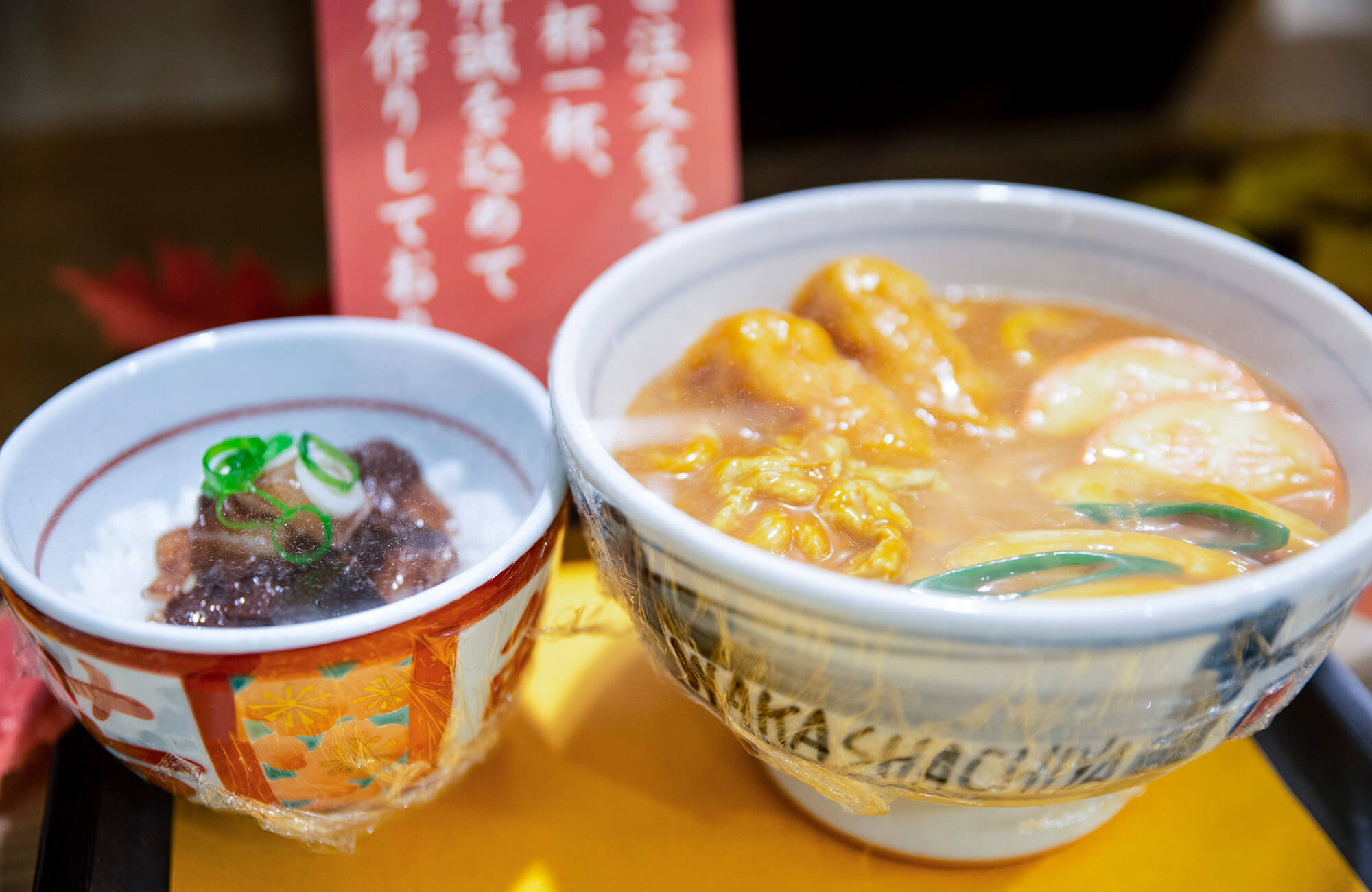 The Karee Udon is a curry soup with udon noodles very popular in Nagoya. It originated in Tokyo during the Meiji period. And as it became famous, it spread throughout the country. The Nagoya's style curry soup, like the authentic Indian cuisine, has a spicy roux, with a thick and creamy texture. The curry soup is made with a base of chicken broth and dashi, red pepper and black pepper. It is accompanied with thick pieces of fried tofu, spring onion, boiled kamaboko and served with udon (thick noodles).
One of the most traditional restaurants in the city is the Wakashachiya (若鯱屋), established in 1987 with more than 50 restaurants throughout the country. Here you can not only try the authentic Nagoya Karee Udon, but the menu has a wide variety of toppings to choose from.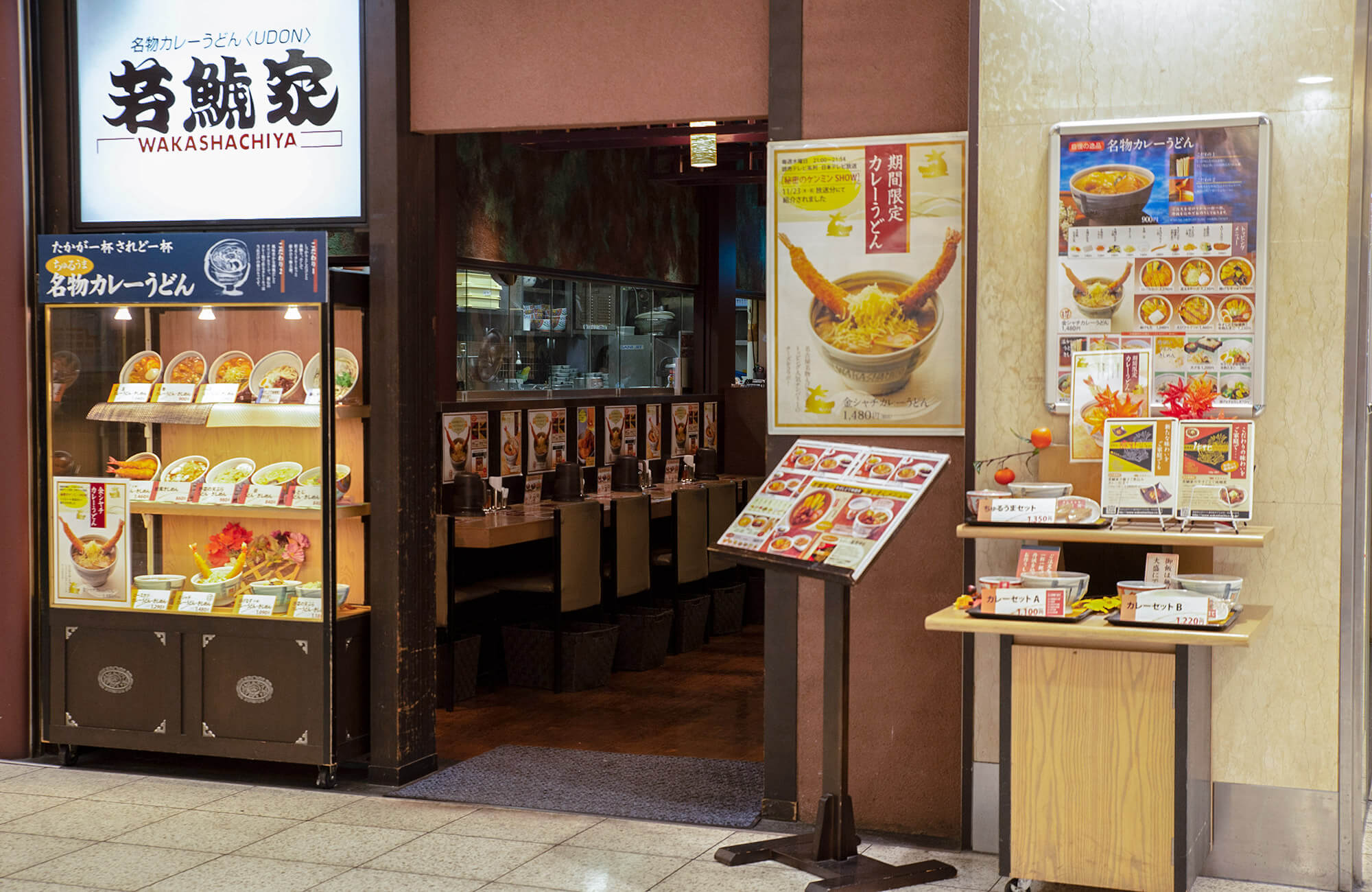 Wakashachiya Nagoya Station Esca
Address: 6-9 Tsubakicho, Nakamura-ku, Esca Underground Shopping Centre, Nagoya, Aichi
Opening hours: Open every day from 11:00 am – 10:00 pm
Directions: Esca Underground Shopping Center, Nagoya Station
Google Maps
Visit the website
Phone: +81 52-453-5516
8.Teppan Spaghetti o Teppan Supa (鉄板スパ)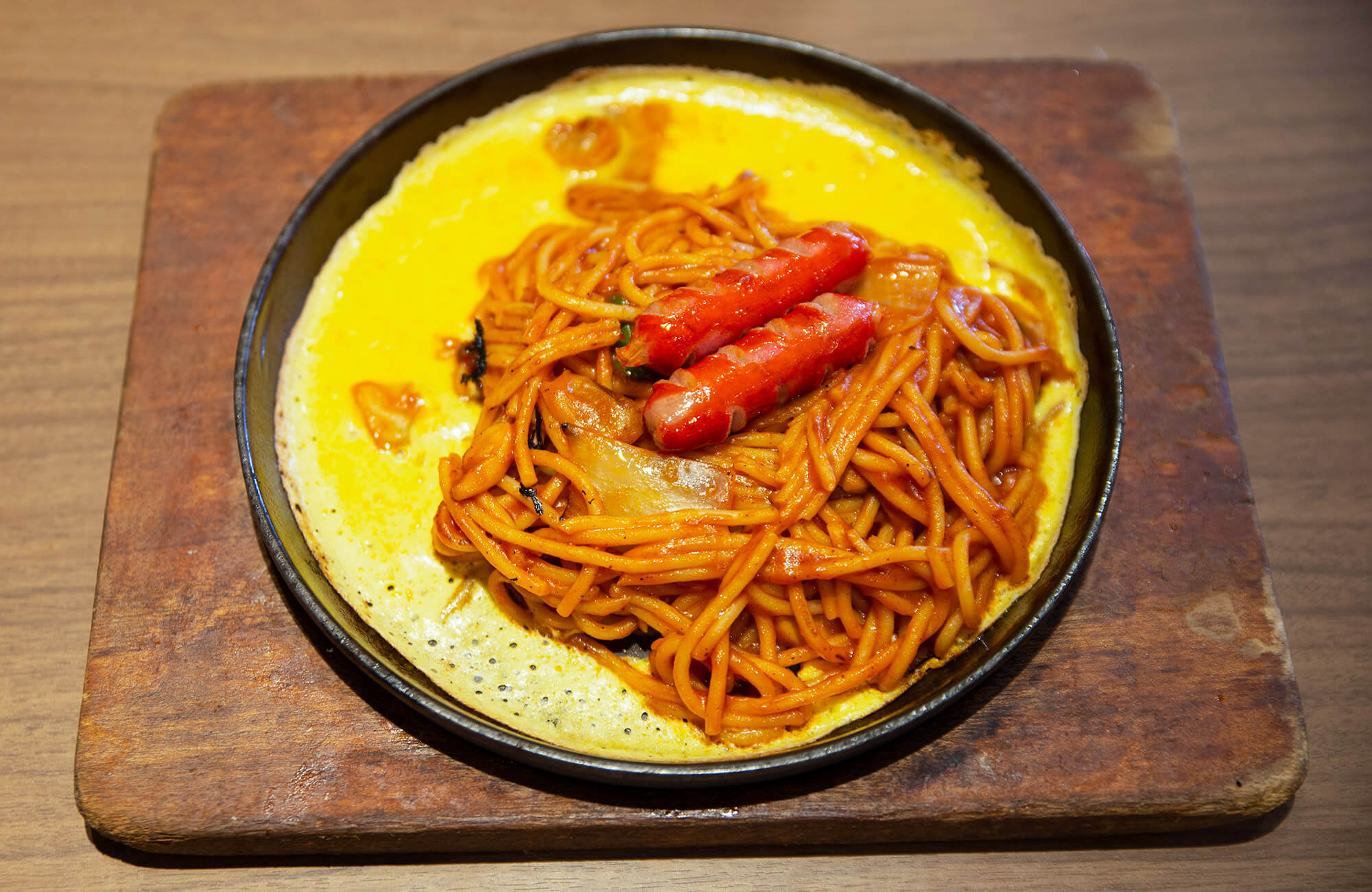 The Teppan Spaghetti or Grilled spaghetti originated around 1950. Inspired by Italian pasta, Nagoya created his own style, Napolitan Spaghetti, served on a hot stone plate, to maintain the temperature and enjoy the hot pasta.
The specialty of Nagoya is made with a tomato base (sometimes with ketchup) onion, green pepper, peas, Vienna sausage. Under the pasta is served with French omelette. This style of Spaghetti can be found in many coffee shops. 
A highly recommended restaurant where you can eat this dish for only 500 yen is Yaba Cafe, a café located in Sakae with terrace and good atmosphere. They also make some delicious onigiris!!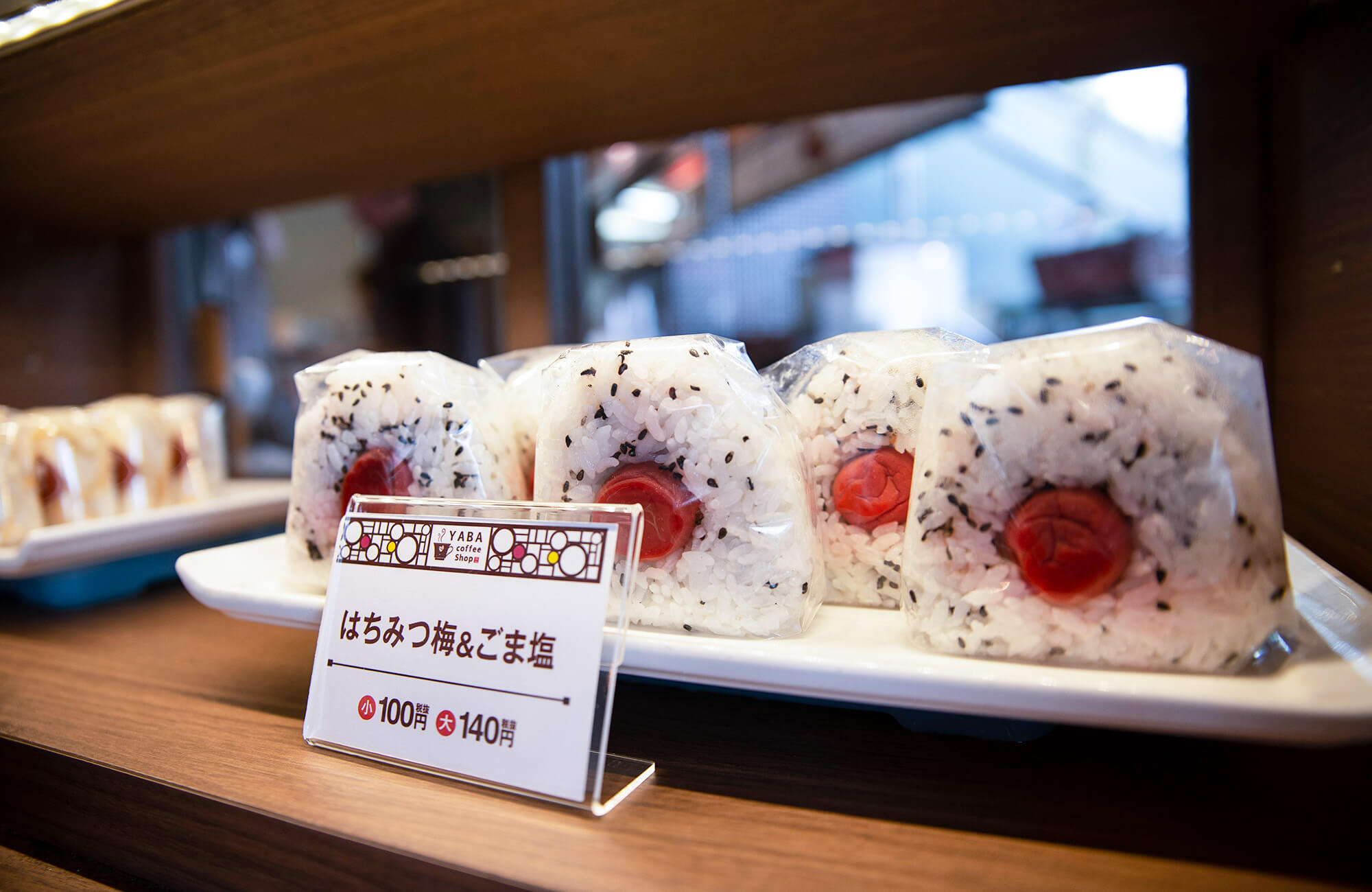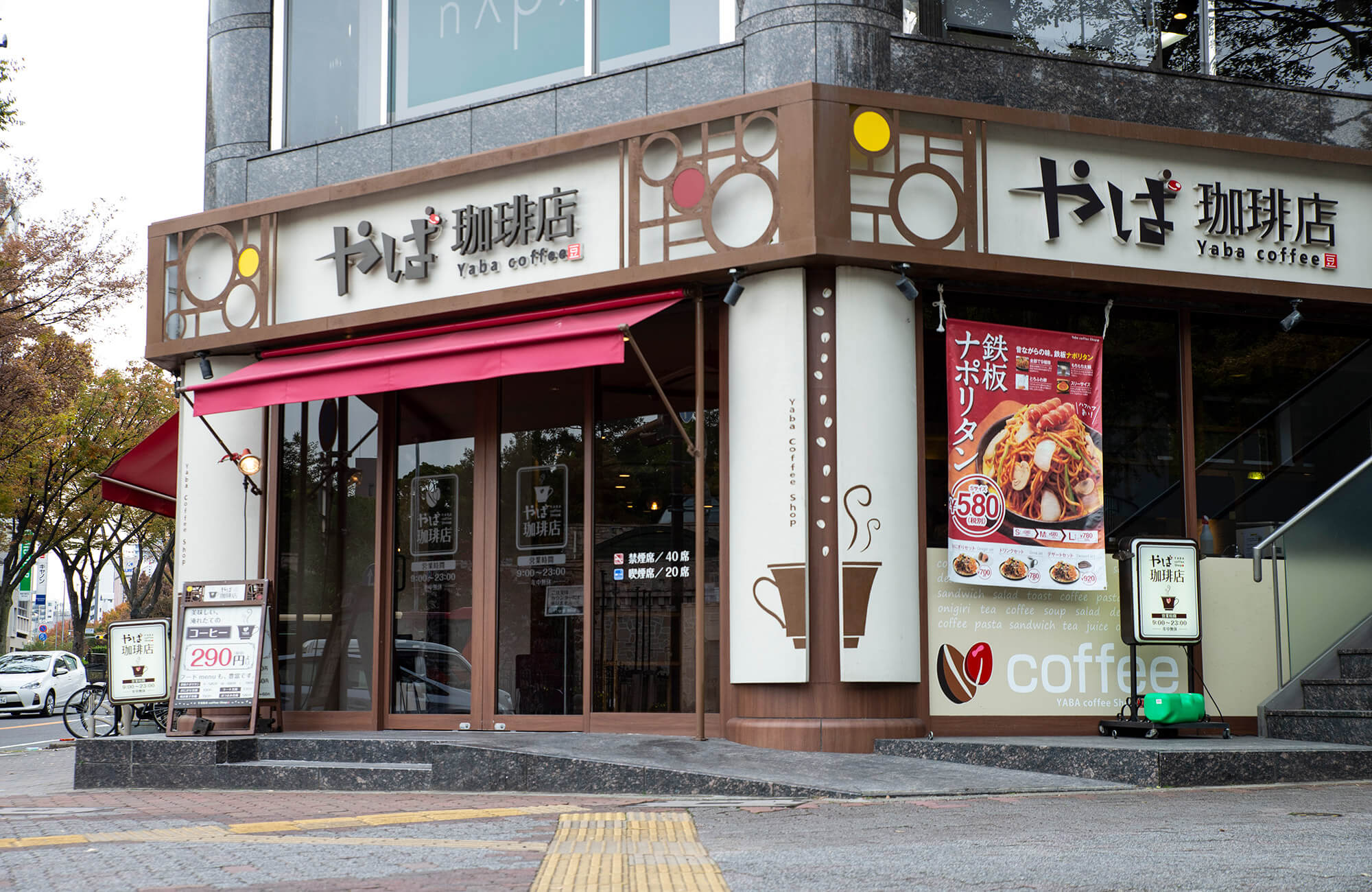 Yaba Coffee Shop
Address:4-1-21 Osu, Naka-ku, Nagoya, Aichi
Opening hours: Open every day 9:00 am – 11:00 pm
Directions: 5 minutes walk from exit No. 00 of the Yabacho station of the Meijo metro line.
Google Maps
Phone: +81 52-251-4022
9.Ankake Spaghetti o Ankake Supa (あんかけスパ)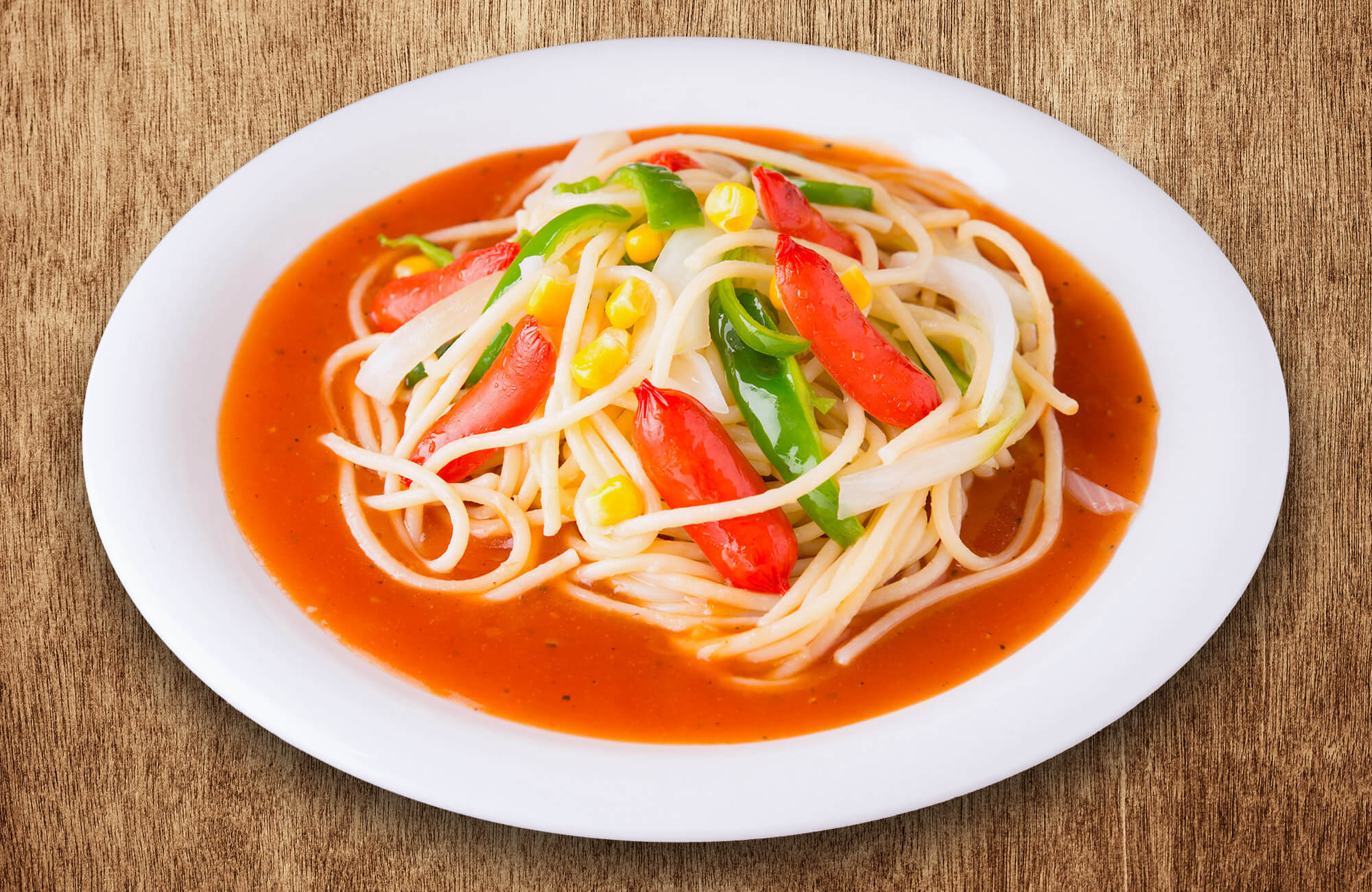 The Ankake Spaghetti is a pasta specialty, inspired by Chinese cuisine, served with a thick and somewhat sticky sauce. This unique sauce is made on a base of stewed vegetables and seasoned with spices to give a spicy flavor. The most common ingredients of this dish are Vienna sausages, deep fried prawns, onion and green pepper. You can try the original recipe of this dish at the restaurant Spaghetti House Sole, restaurant that created this original dish.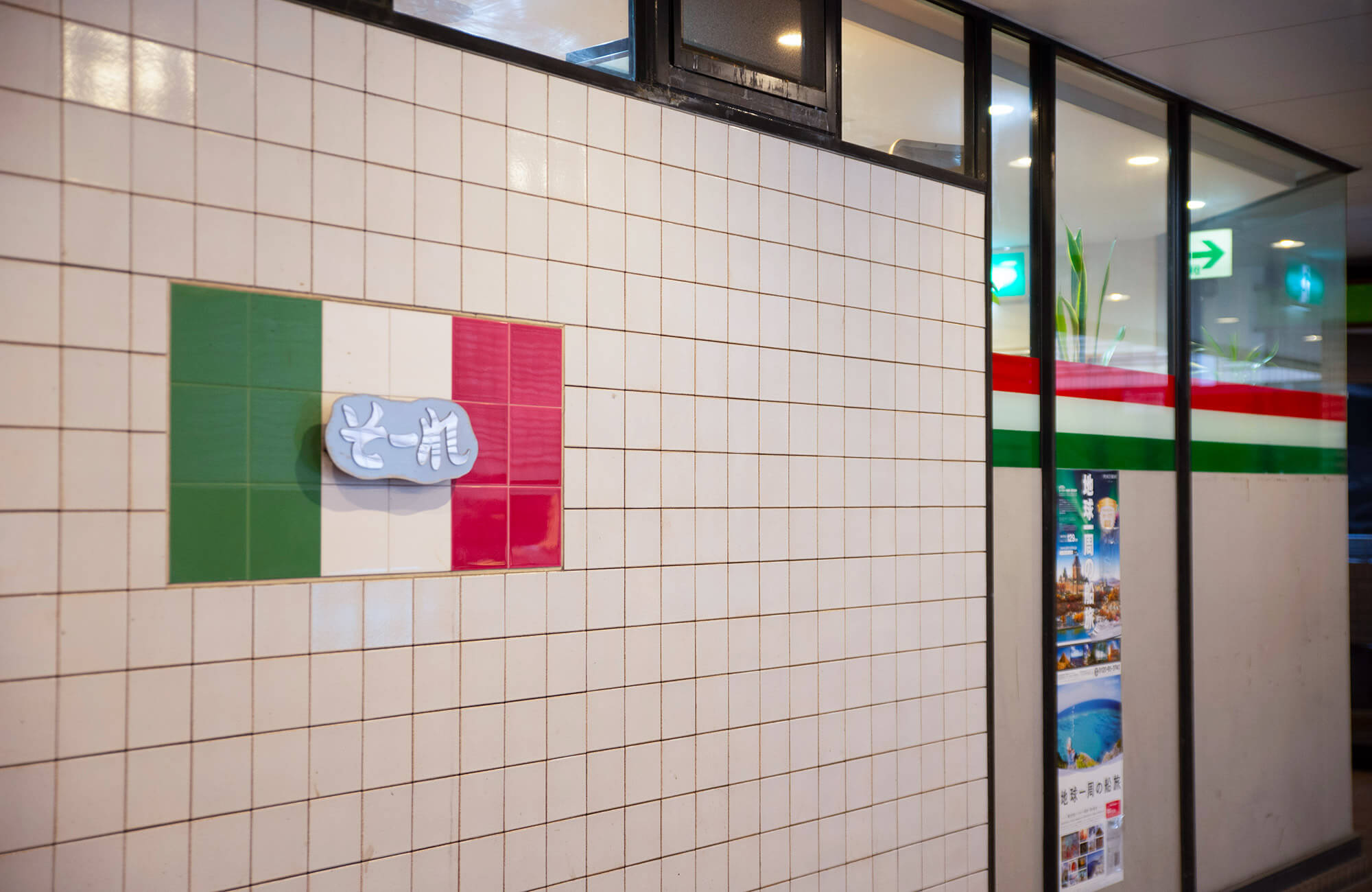 Spaghetti House Sole
Address: 103 Aishin Plaza Building 4-9-10 Sakae, Naka-ku, Nagoya-city
Opening hours: 11:00 am – 3:00 pm and 5:00 pm – 00:00 pm. Closed on Sundays and on holidays only open for lunch.
Directions: 3 minutes walk from the Sakae metro station.
Google Map
Visit the website (japonés)
Phone.: +81 52-265-3990
Another option is the Ankake Spaghetti from one of the very popular restaurants, Spaghetti House Yokoi, located in KITTE Nagoya, very closed to Nagoya Station.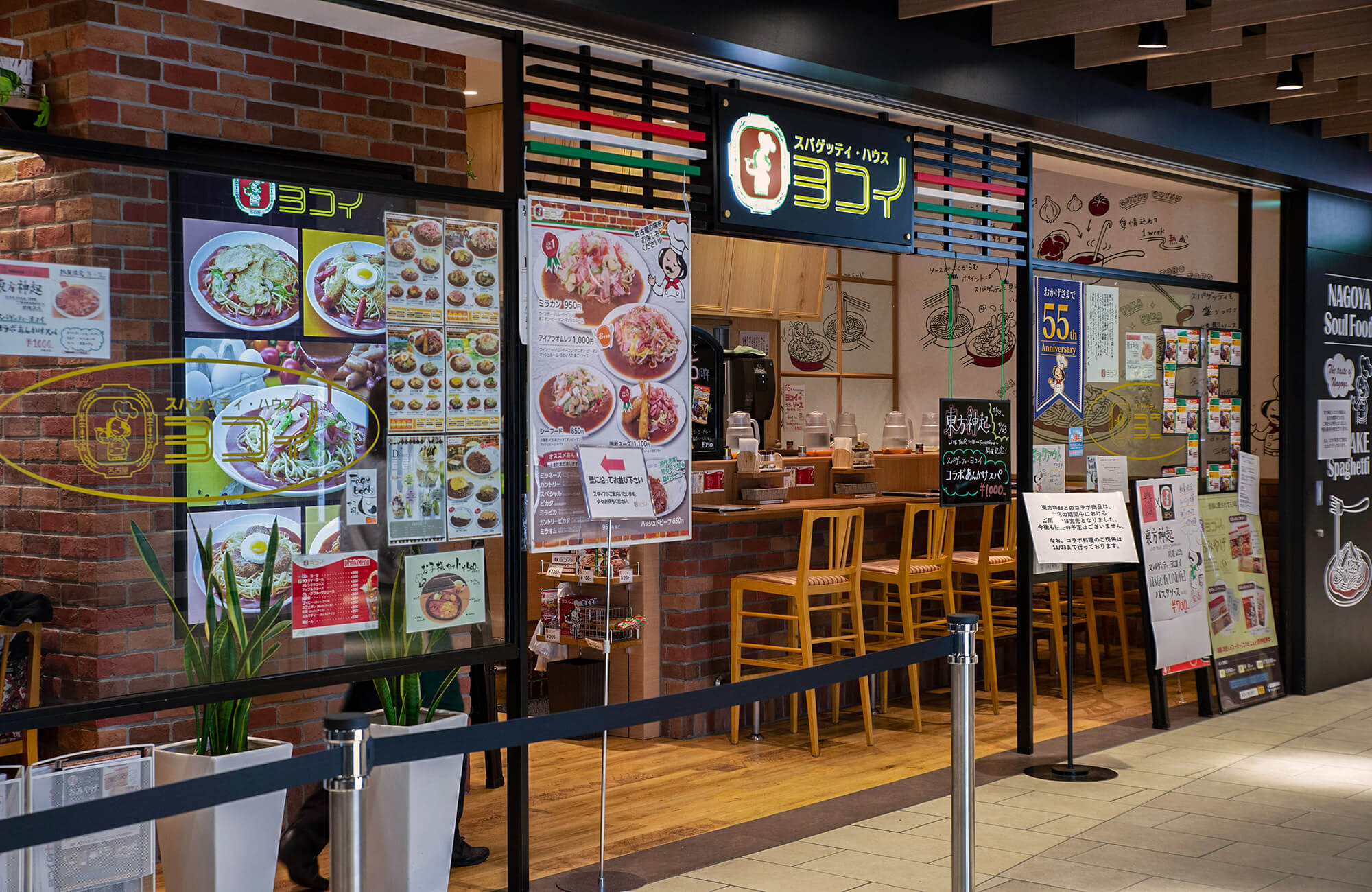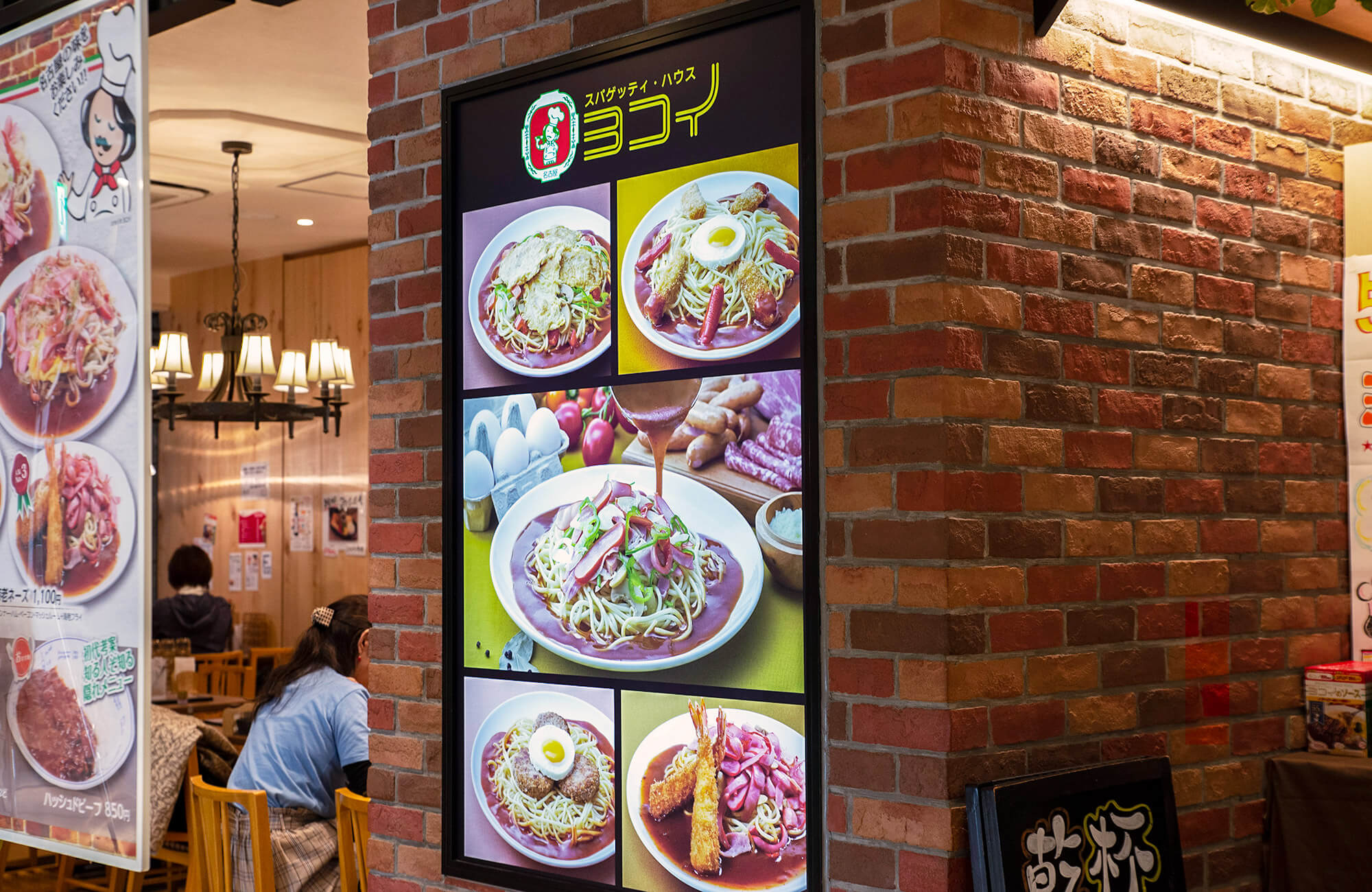 10.Ogura Tosuto (小倉トースト)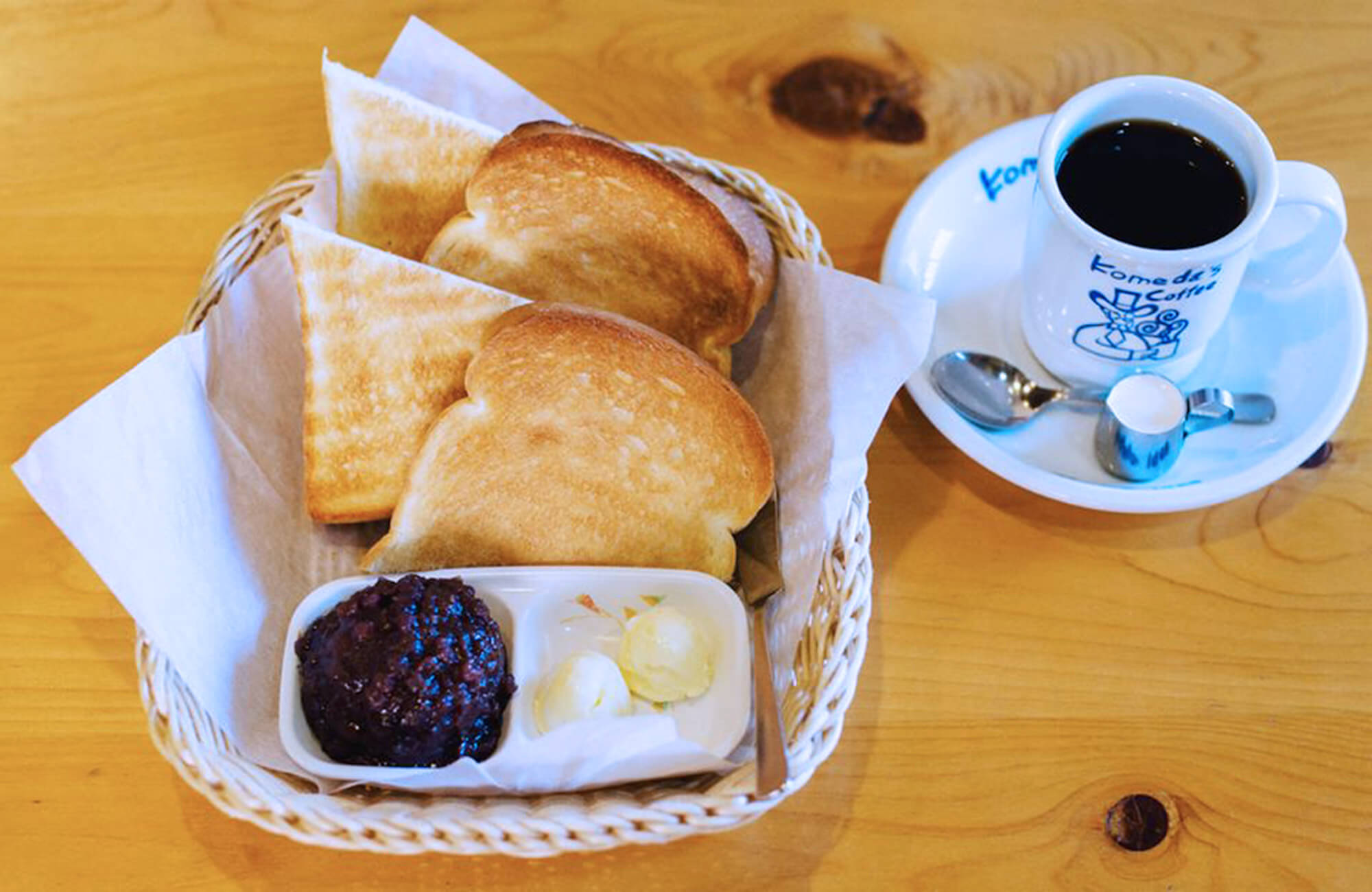 The Ogura Tosuto or Ogura Toast is the undisputed star of the city's coffee shops. It is served at breakfast and is a warm thick toast, with margarine and ogura (red bean paste). There are many coffee shops that offers the original Ogura Tosuto, but many others serve their own creations, using cream cheese, matcha powder or ice cream. It's a delight!!
One of the most famous coffee shops in the city is Komeda's Coffee. This particular coffee shop has another sweet called Shironoir (シロノワール, Shironowāru). This very popular sweet that has become the symbol and image of Nagoya, both outside and inside Aichi.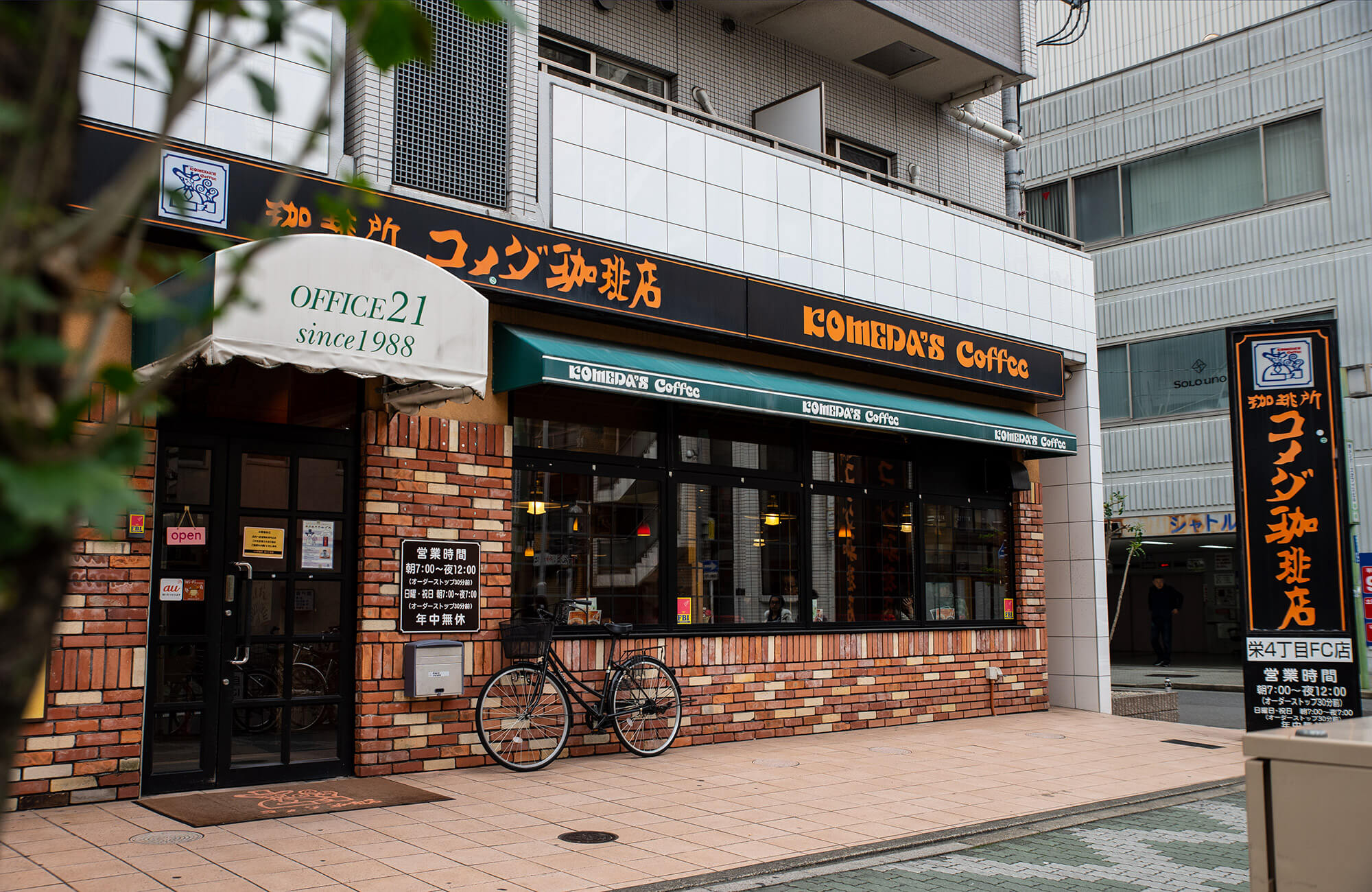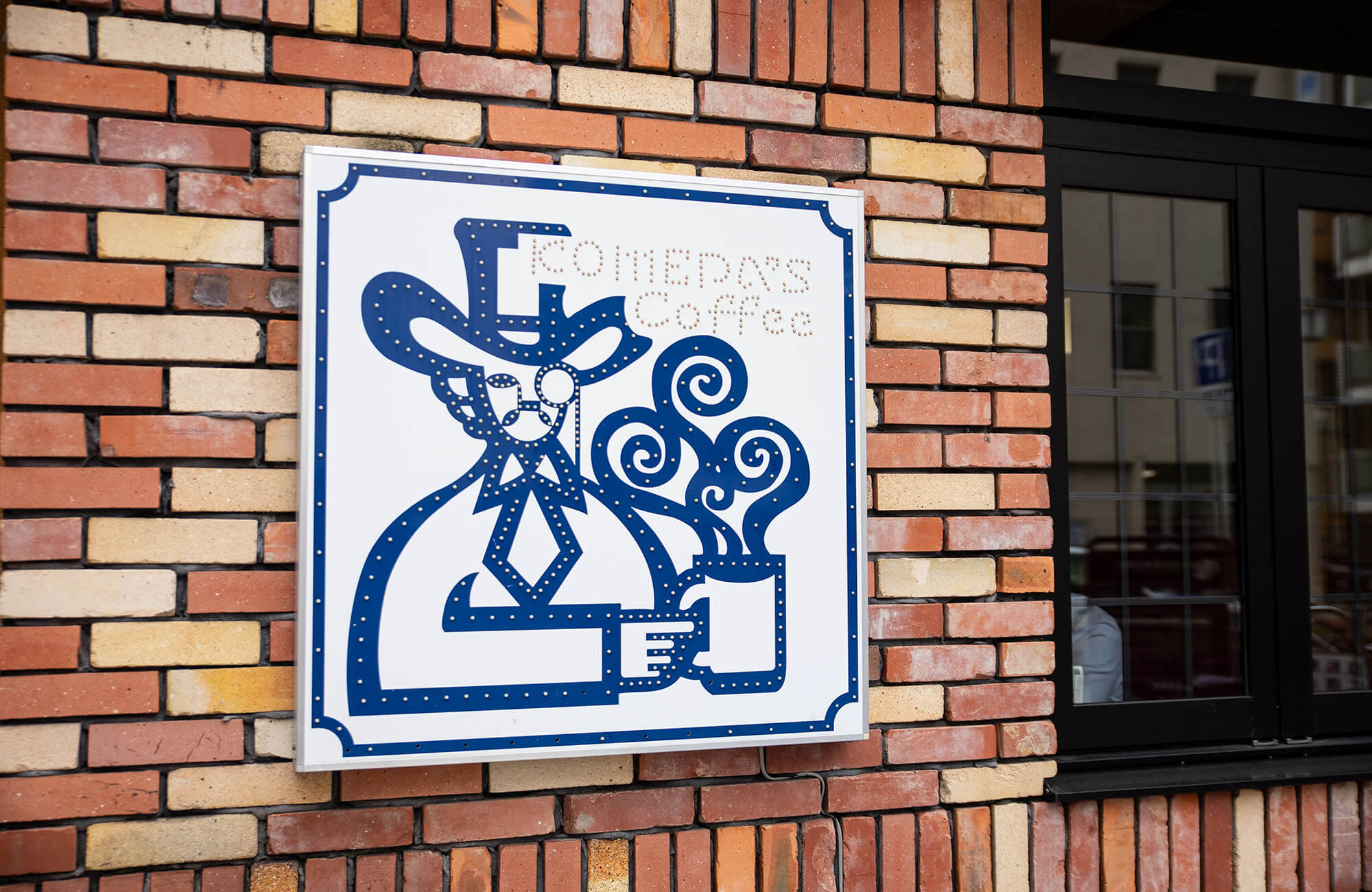 You can also try the Shironowāru, a kind of sweet Danish bread, served hot with an ice cream ball on top and caramel syrup. You should try it!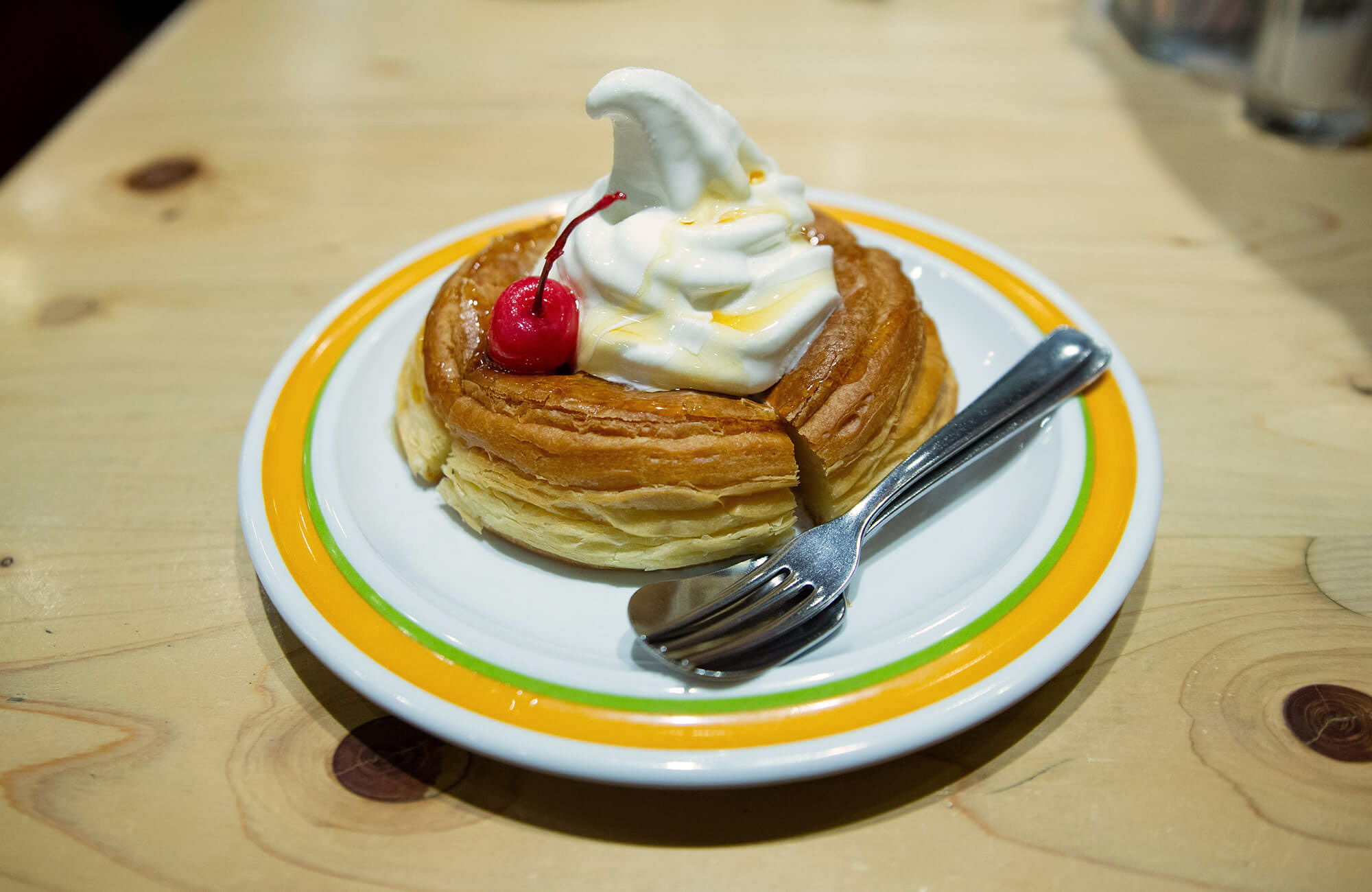 Komeda's Coffee is a chain of coffee shops, so you can find it anywhere in the city, including Nagoya station.