Every year at the beginning of September takes place in Nagoya the Odori Festival takes play "NAGOYA ODORI". A representation of traditional Japanese dance created by one of the most important family houses in Japan, the Nishikawa Ryu. In NAGOYA ODORI you can enjoy the impressive visual art, impeccable choreography of classic Japanese dances and the unforgettable stories of some of the oldest traditional dance and theatrical performance in Japan.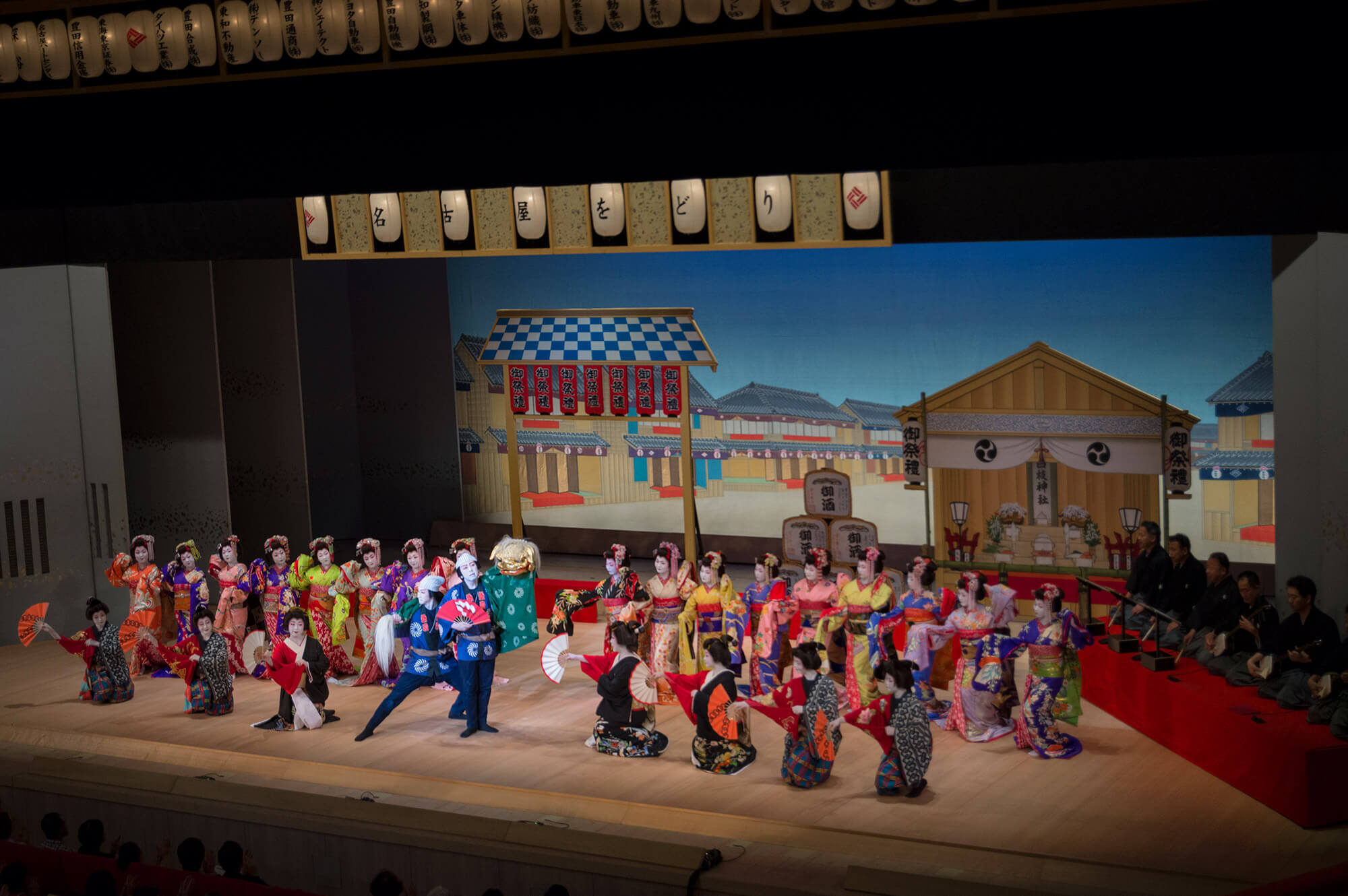 The origins of Odori
The Odori is a type of Japanese classical dance (Nihon Buyō) that is closely related to the Kabuki. To understand this type of dance you have to go back to the origins of the Kabuki itself.
During the Edo Period (1603 – 1868) Japan was ruled by the Tokugawa, shoguns or feudal lords. Japan was stuck in long periods of war that deeply marked the history of the country. During that dark period, the town was mired in depression.
It is at this time when Kabuki is born, by the hand of the priestess of the Great Shrine of Izumo Taisha (Shimane Prefecture), also called Izumo no Okuni. Okuni was a priestess educated in the art of religious and folk dance. She created an entertainment company for the people formed exclusively by marginalized and maladjusted women of the region. Okuni directed them herself, instructed them in the arts of acting, dancing and singing.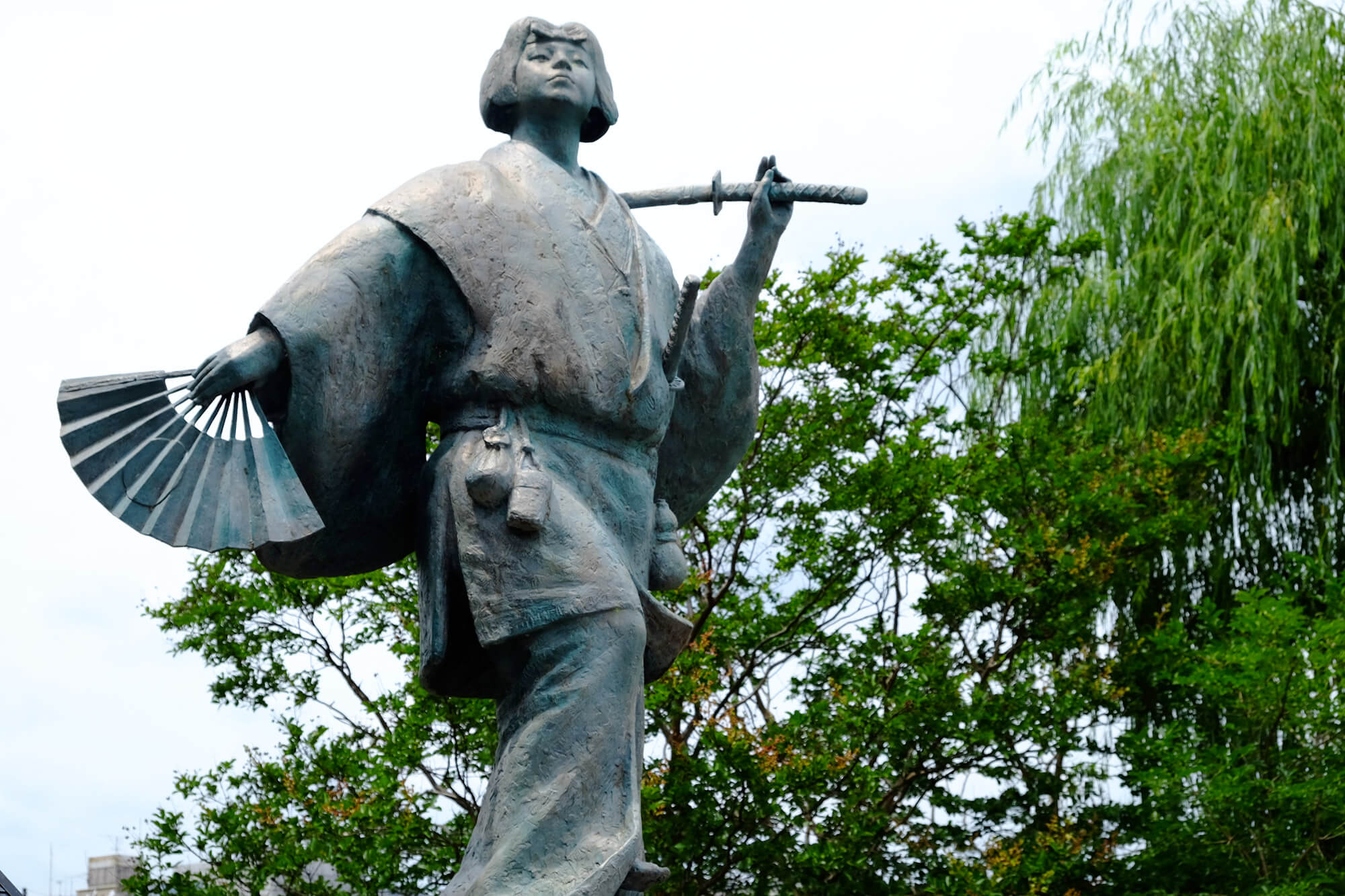 Her performances, full of drama and comedy, created a great expectation among the people. These representations began to be called "Kabuki", where singing and dancing were interpreted in a very stylized way. A rich mix of music, dance, mime and spectacular staging and costumes. The women actresses were called Onna Kabuki.
Such was the popularity that they obtained that many companies began to imitate this style. Even the prostitutes of the time began to introduce this type of dance in their businesses to attract customers. This last fact dyed Kabuki of a somewhat immoral tone, which is why Kabuki was forbidden to women by order of the Tokugawa.
Soon after, the female actresses were replaced by young male actors (Wakashu Kabuki), which were also banned again for problems of prostitution and moral corruption, only allowing older men (Yaro Kabuki) to act, even in the roles of women. This is the form of Kabuki that has been going from generation to generation to the present days.
The Kabuki has more than 400 years, and has had its golden times and its times of less popularity, but it has always remained within the tastes of it's spectators. It was declared by UNESCO in 2005, as Intangible Cultural Heritage of Humanity.
Take a look at the animation short by Amanda Mattes about the history of kabuki.
The Nihon Buyō: The classic Japanese dance
The Nihon Buyō is a mixture of dance and pantomime (mimic theater, without dialogue or words, narrating the story with expressions, gestures or body movements).
The Nihon Buyō begins with the two styles of traditional dances Mai (舞) and Odori (踊り), which appear in the early years of the Edo Period (early seventeenth century) in the form of kabuki dances (Kabuki Buyō), which incorporates elements of the oldest dance genres.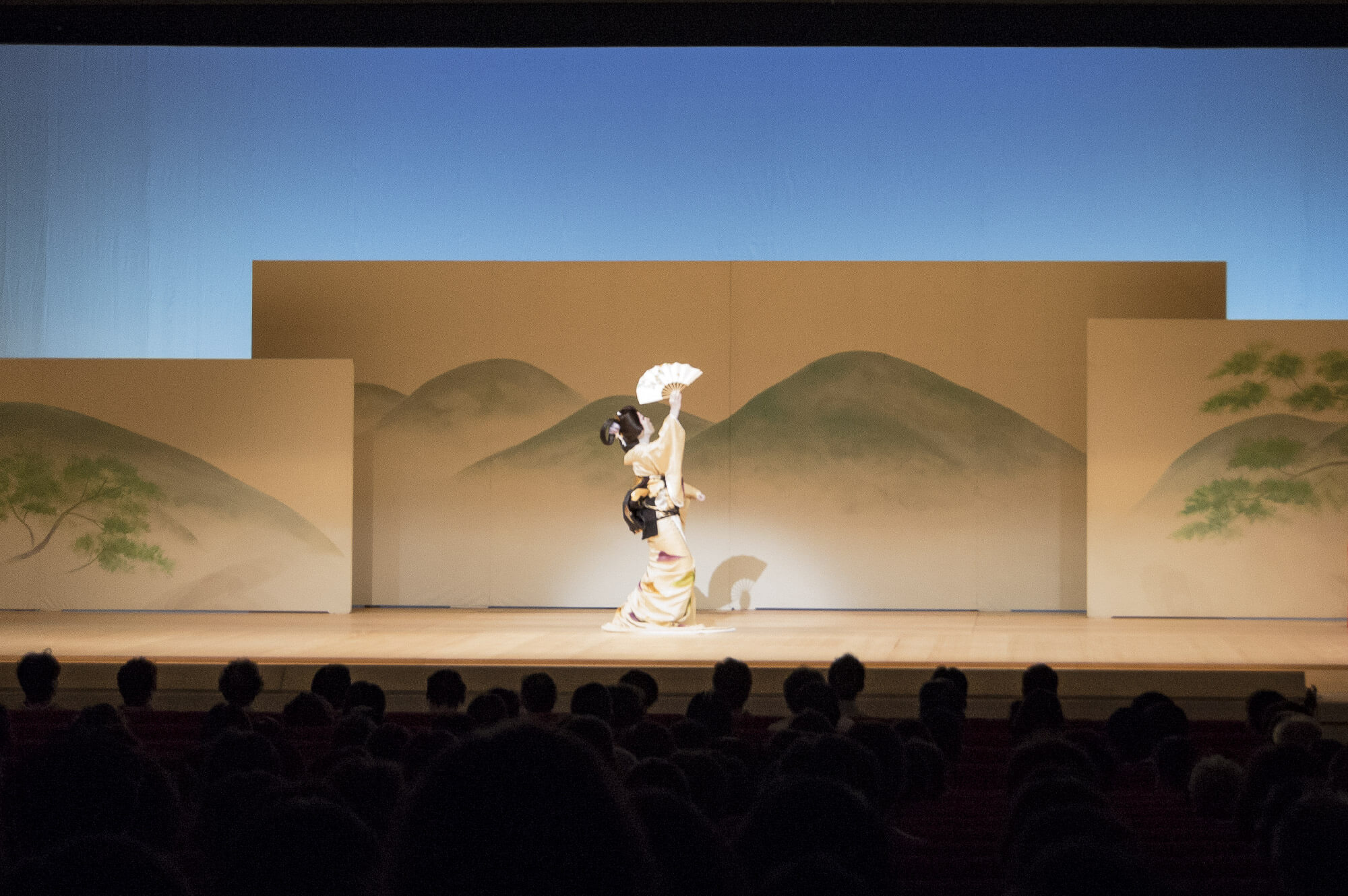 Although the term Nihon Buyō means "Japanese dance", it does not refer to Japanese dance in general, but refers to some dance genres, such as the Kabuki Buyō, performed in theater, and other genres such as the Kamigata Mai (上方舞), interpreted in small rooms or small spaces, generally carried out by the geishas.
The Nihon Buyō, unlike other traditional Japanese dances, is a more refined dance style, performed in a public setting or in private functions.This classic Japanese dance has a variety of influences from the Bunraku (puppet theater) and Noh (a dance with masks more oriented to the aristocracy), and folk dance.
It can be classified into four types:
– Kabuki Odori 歌舞伎踊り (or Kabuki Buyō 歌舞伎舞踊): Dance performed on stage, with typical kabuki costumes.
– Su Odori 素踊り (or Goshugimono 御祝着物): Dance with spiritual roots derived from religious ceremonies. It is danced in a formal kimono, using only a fan, the most important accessory in the Nihon Buyō.
– Kamigata Mai 上方舞: Dance originally from Kyoto and Osaka. This dance includes pieces made by geishas. This type of dance was developed in the Tokugawa period as a dance for private parties or dinners of clients, only performed by women.
– Sōsaku Buyō 創作舞踊: Newly created dances that include dances with modern choreography.
71 years of NAGOYA ODORI
In 1945, after the end of the Second World War, Nagoya was totally in ruins.
The government asked Koisaburo Nishikawa II (Nishikawa Ryu Iemoto Headmaster on that time) to create something to encourage people by bringing hope and happiness during the difficult times they were living. His idea was to create a festival that would last 3 days which he called "Nagoya Odori". Since then, Nagoya Odori has been represented every year in September at the Misonoza Theater. Its popularity reached so much that there was a year that Nagoya Odori was represented during  21 consecutive days. Today, Nagoya Odori is represented for 5 consecutive days.
The representation of Nagoya Odori is a collection of traditional dances of Noh, Kyogen (traditional Japanese comic theater), Kabuki and Odori, and that every year a new and original piece is introduced in its repertoire. For these original pieces they invite stars from different styles of theaters, dances, famous movies and television stars to act as actors in the show.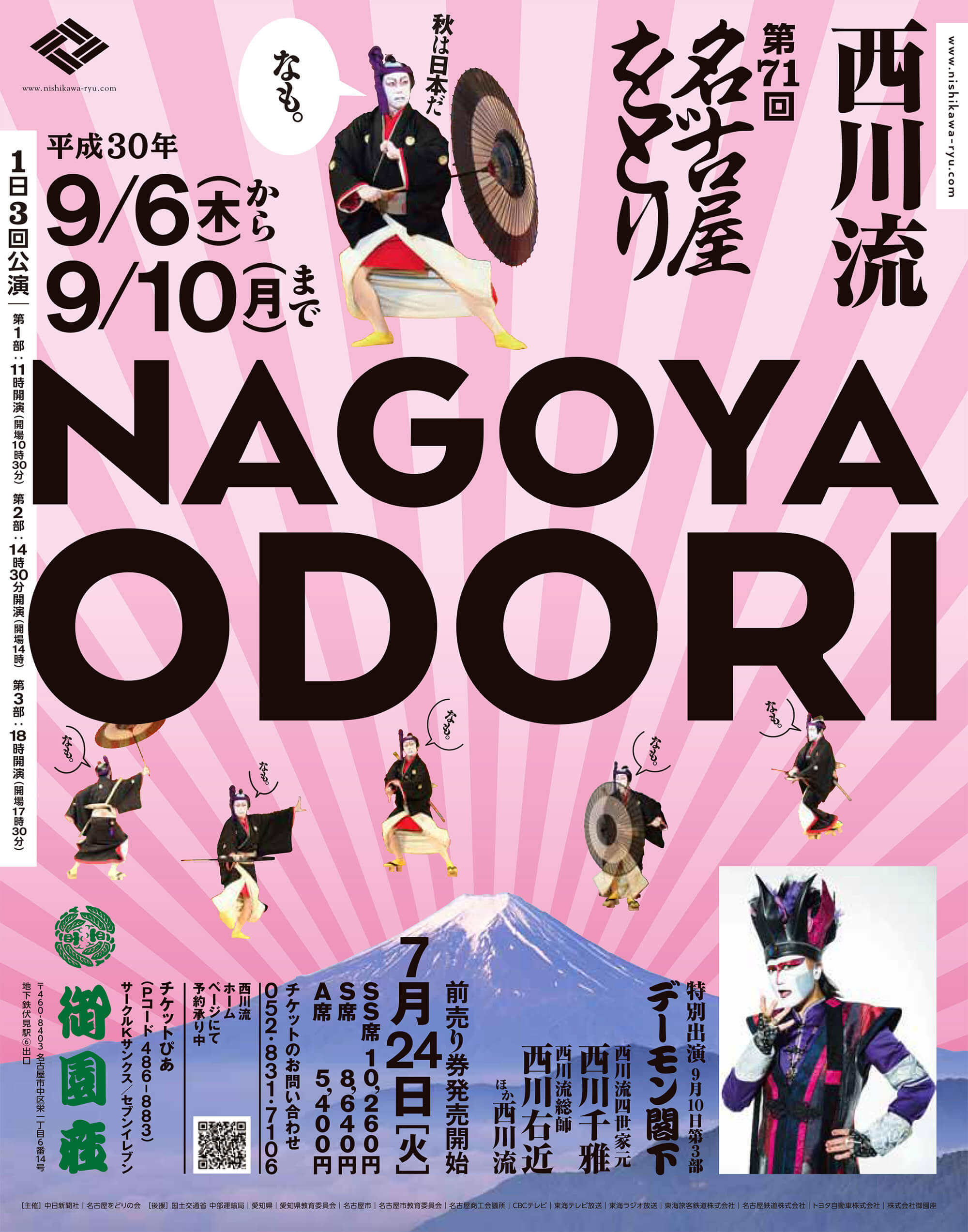 The program of Nagoya Odori is divided into 3 parts of 2 hours each. And every representation contains 4 pieces.
– First Part (11: 00-13: 00): Morning performance where you can see a selection of the most representative pieces of Nihon Buyō. In addition, here you can see original pieces created by Nishikawa Ukon (director of the Japanese Dance School Nishikawa Ryu in Nagoya) as pieces of the dance of the geishas or the pantomime as "Kamo no Tono sama".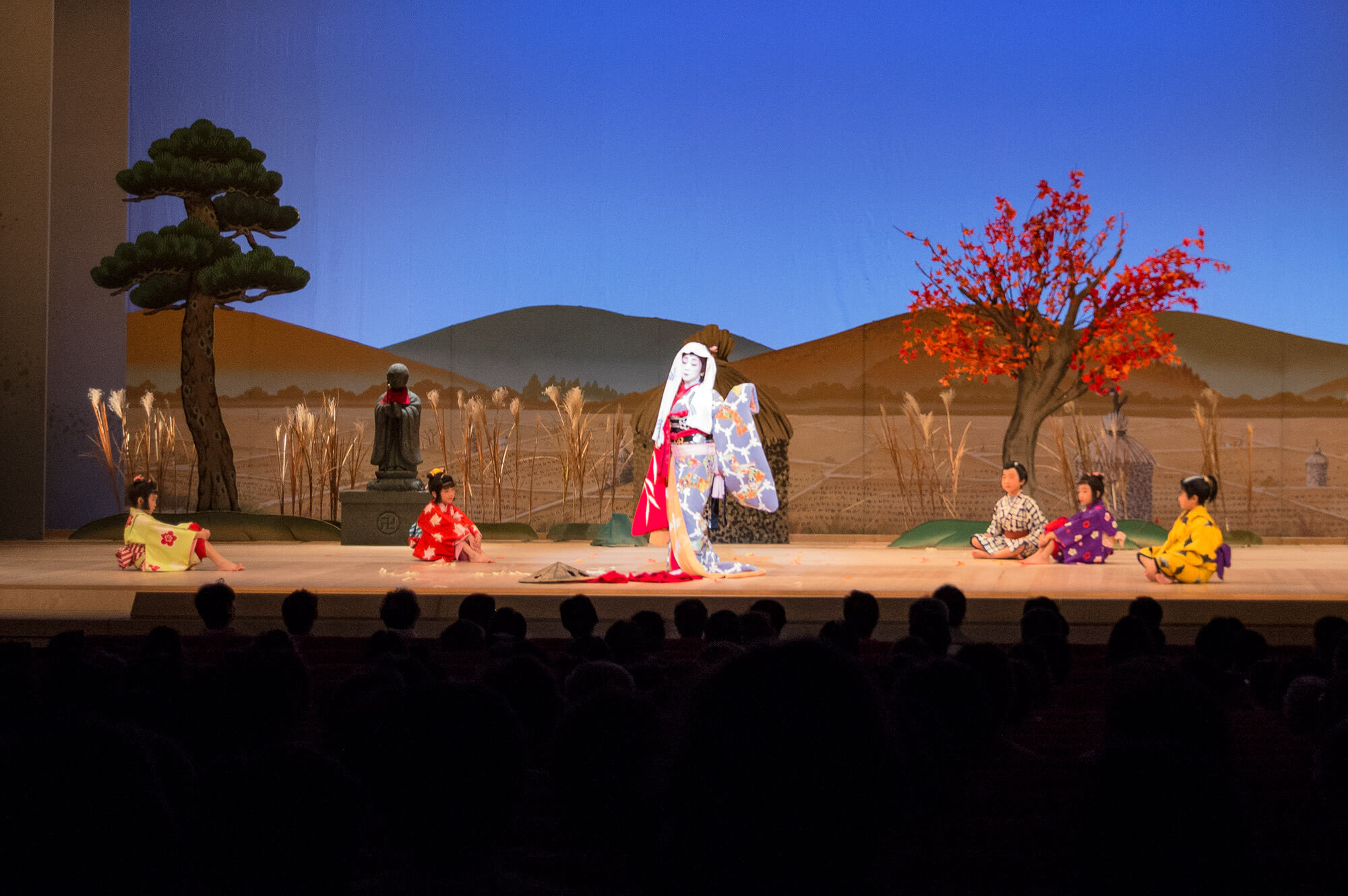 – Second Part (14: 00-16: 00): In this second performance you can see the exquisite balance between the classics of Nihon Buyō and the adapted pieces. This an easy-to-follow representation, even if you don't know much about this traditional art.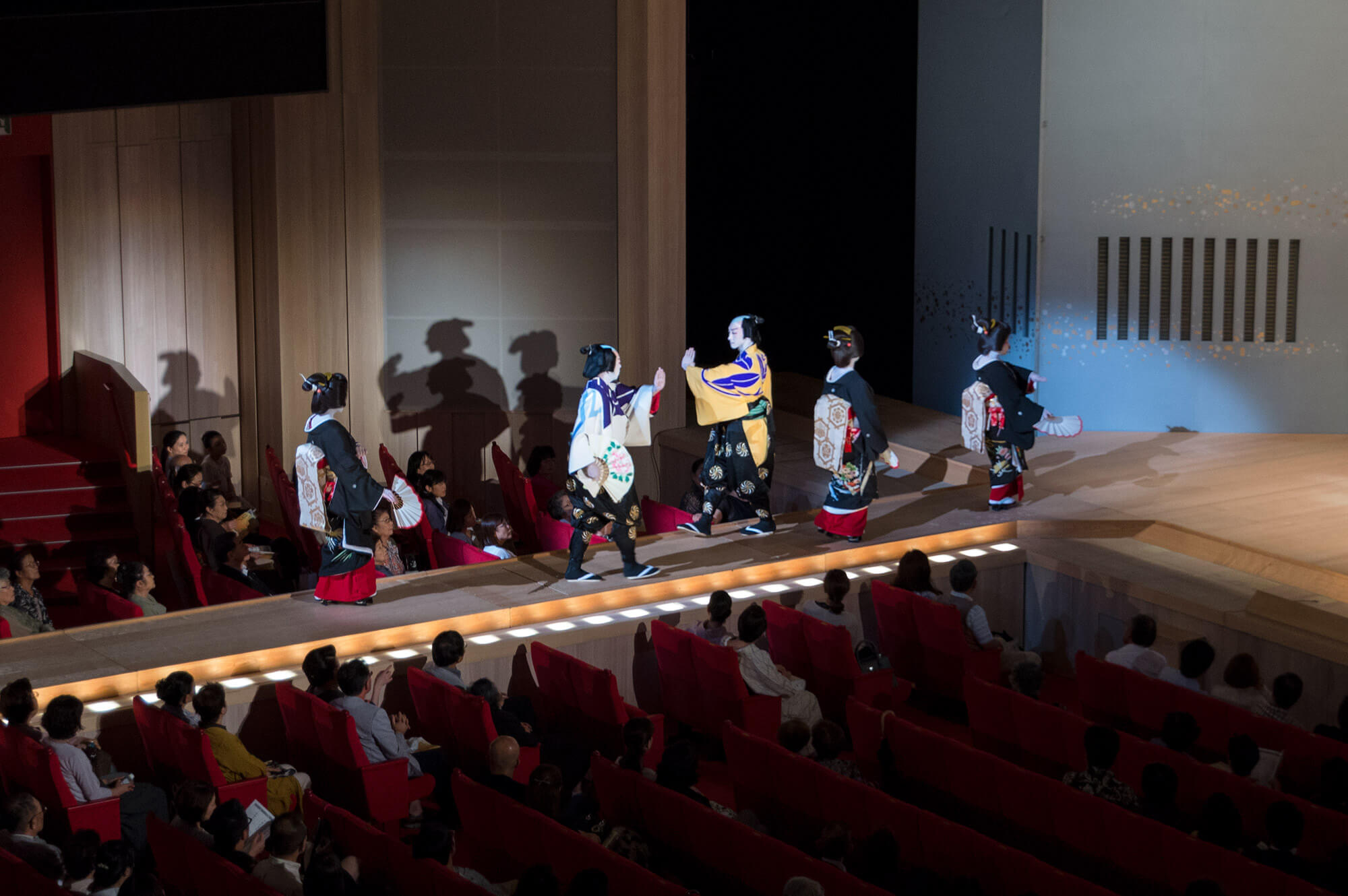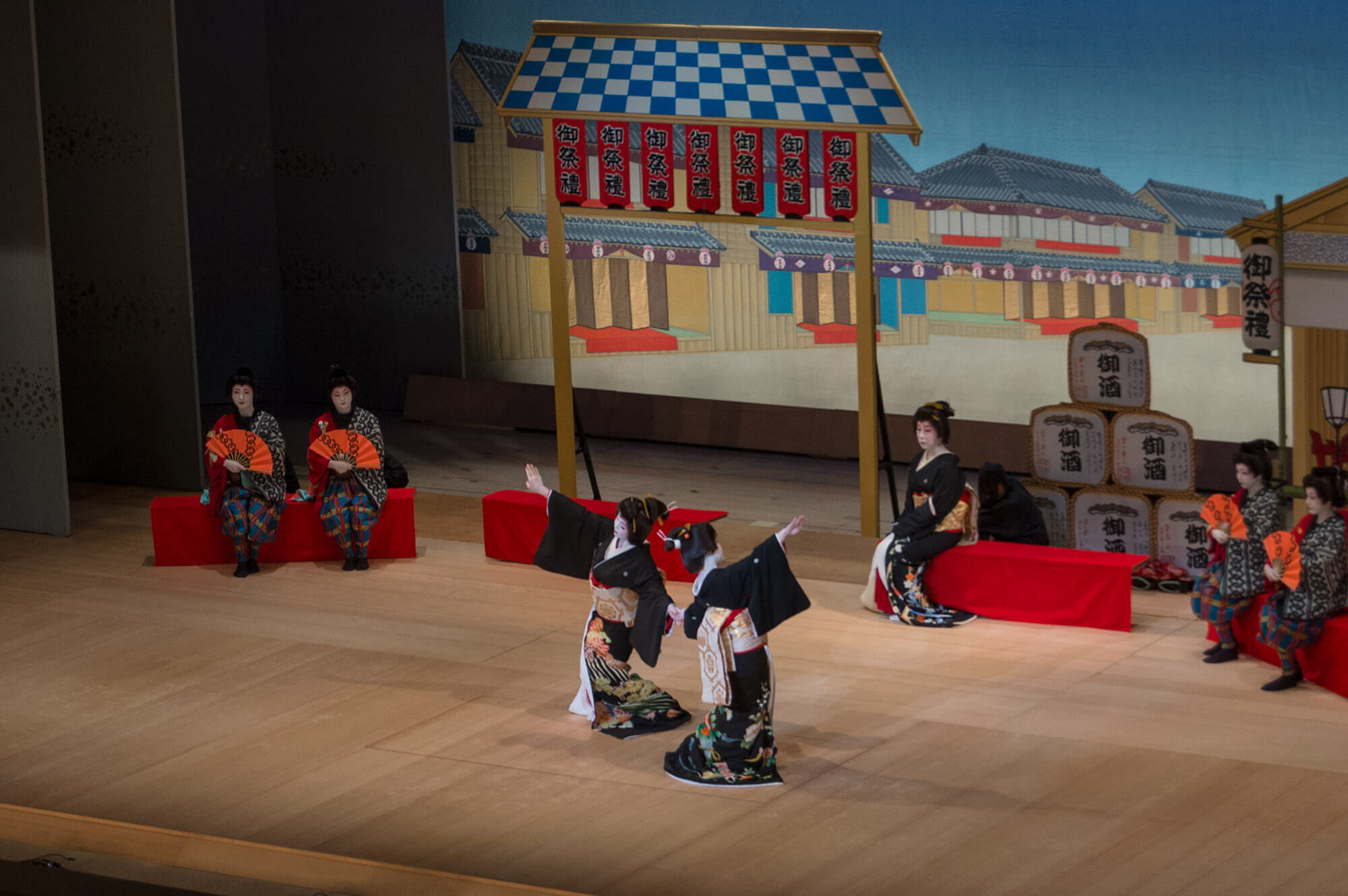 – Third Part (18: 00-20: 00): In this third and final representation aimed at people who are going to see Nihon Buyō for the first time. Here you can see new creation works with more modern style, fused with contemporary music and dance styles.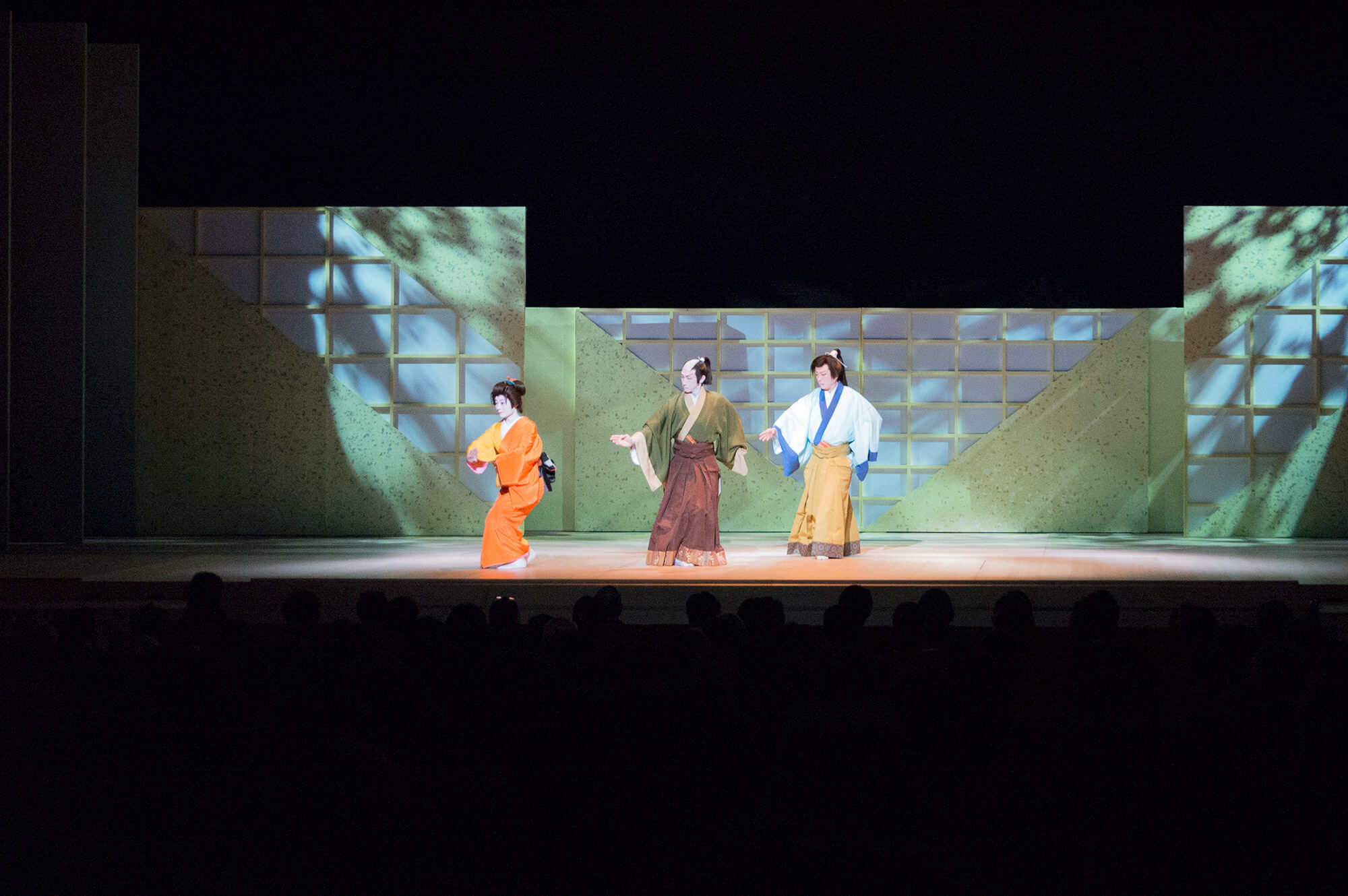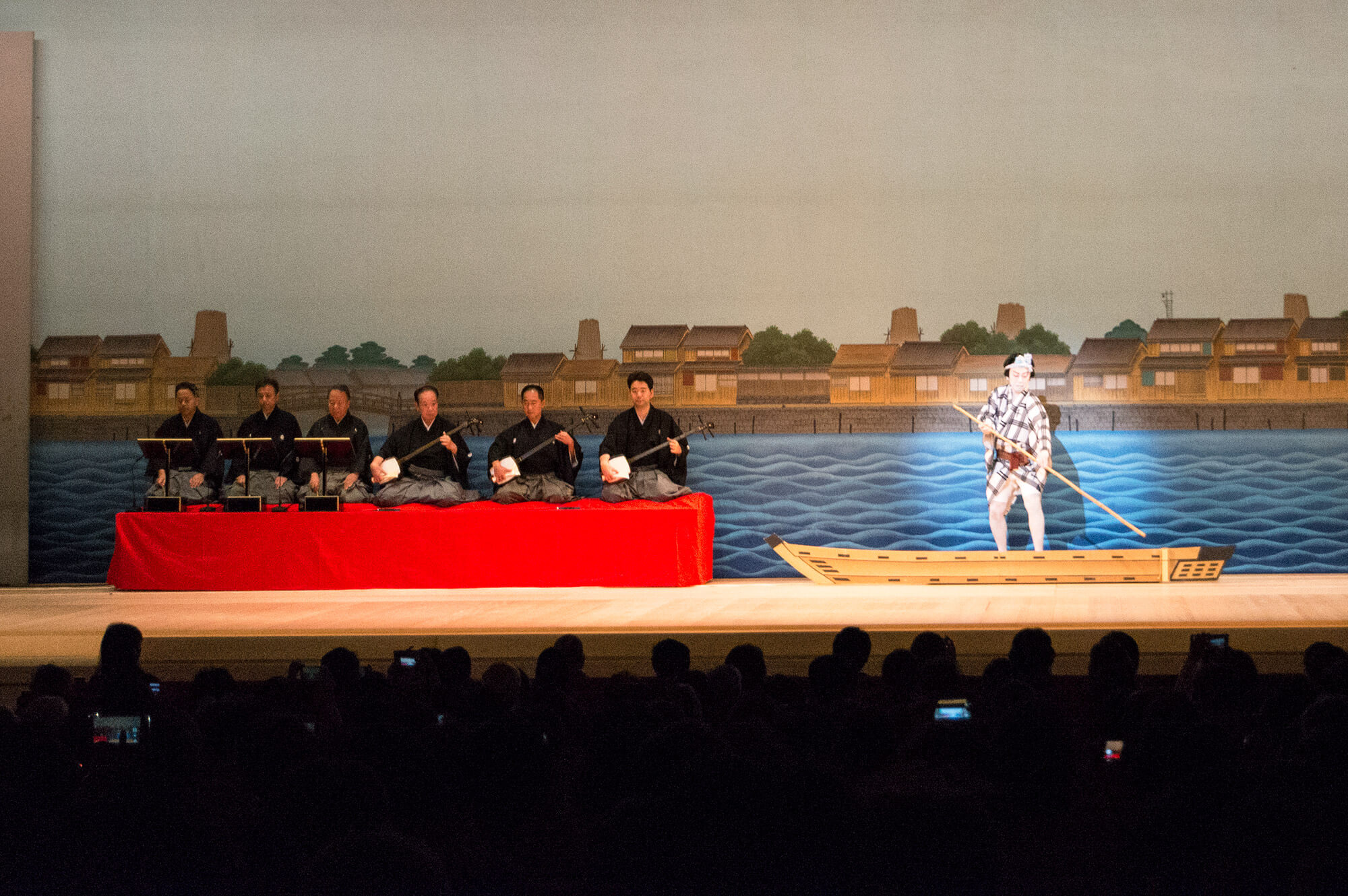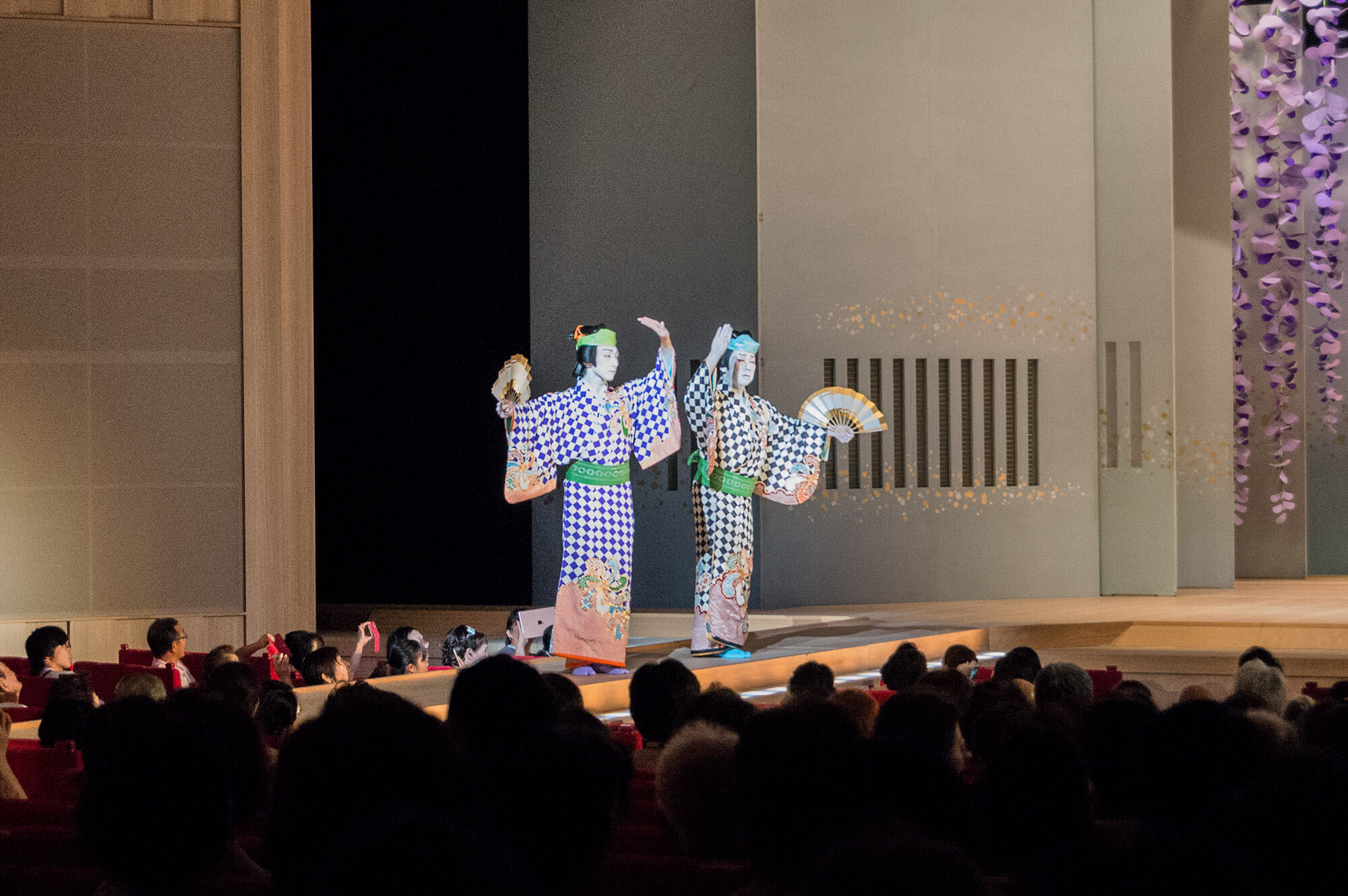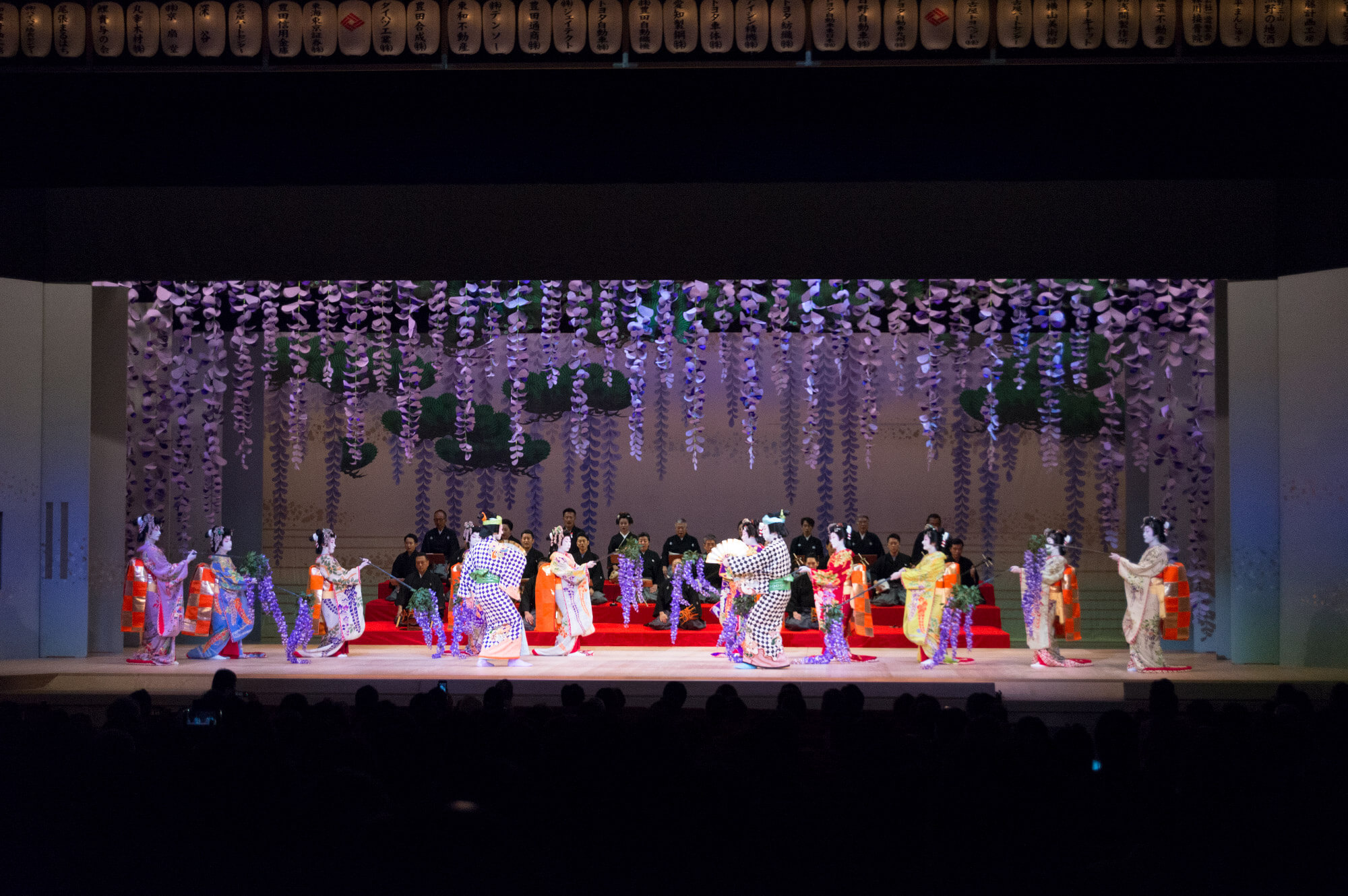 Here is 70 years of NAGOYA ODORI promotional video.
The long tradition of Nishikawa Ryu
The company Nishikawa Ryu, with more than 171 years of history, is one of Japan's largest and most respected classical Japanese theater companies.
The Nishikawa Ryu style was established more than 220 years ago in Edo (now Tokyo) when Japan was still ruled by the shoguns. About 60 years later, Koisaburo Nishikawa (1823-1900), a dancer who had studied the Japanese arts of Noh and Kyogen, moved from Tokyo to Nagoya. There he combined techniques of classical Japanese theater to create a new style of Japanese dance.
The Nishikawa Ryu School became better known with Koisaburo Nishikawa II (1909-1983). Koisaburo II used his knowledge and training as a Kabuki actor to further refine Nishikawa's dance style. Throughout his life, he created more than 3000 dance pieces and established an annual Japanese dance festival, called Nagoya Odori (1945).
Nishikawa Ryu is a unique world that have has a main purpose, to make people have fun and tell great stories through the dances. They pick traditional elements of Japanese theatre and and fusion them with new modern elements, creating something new and innovative.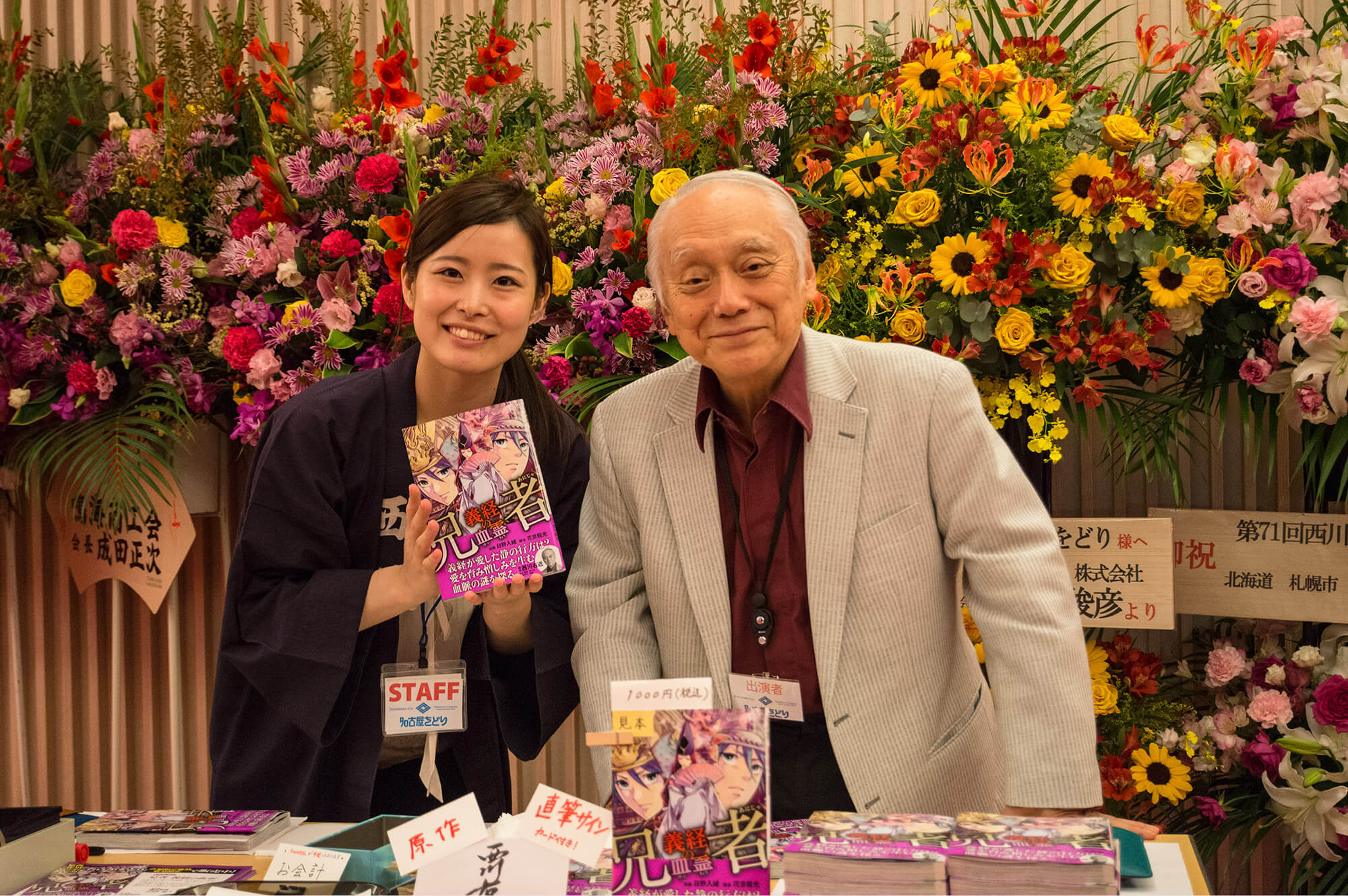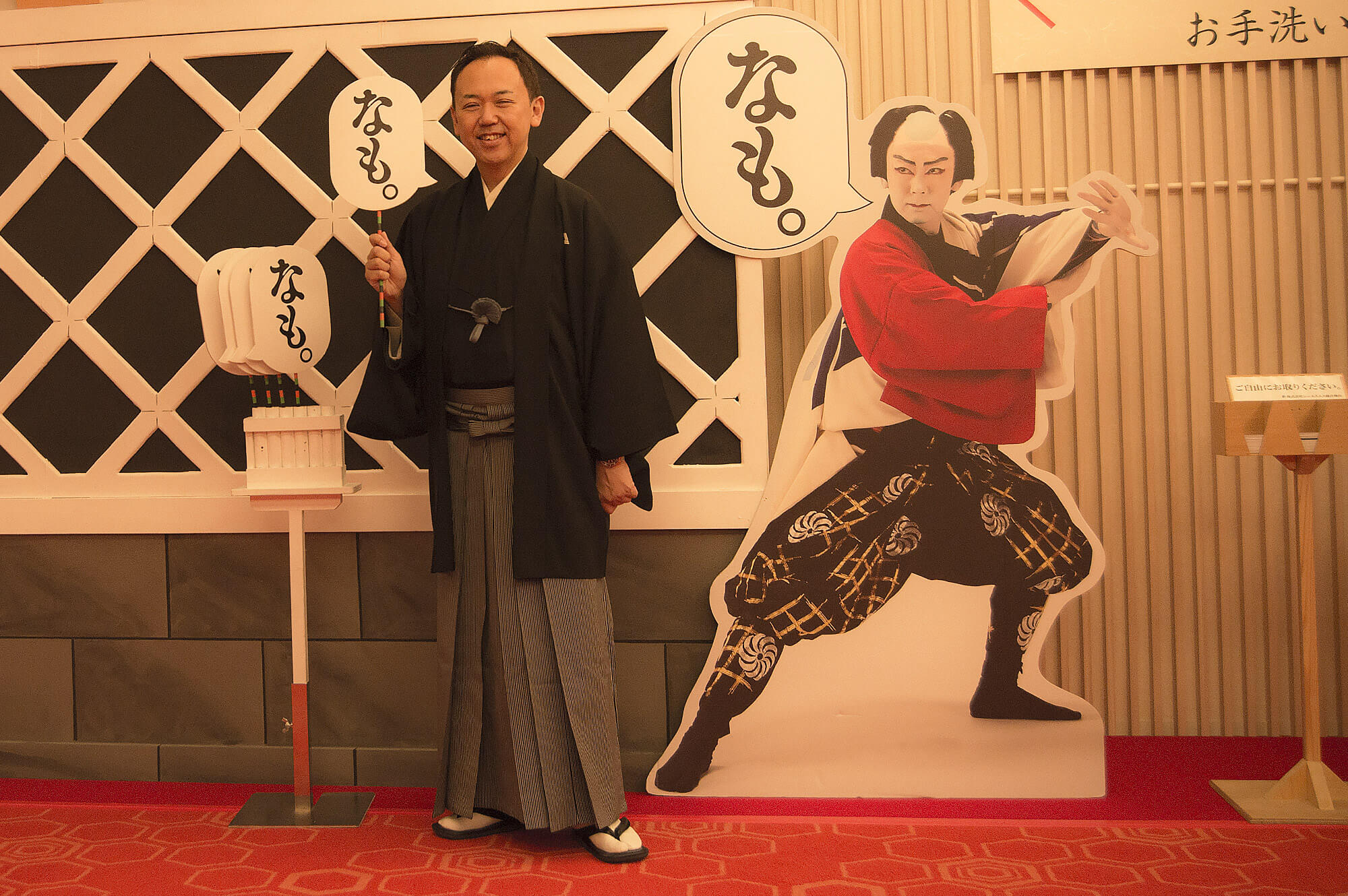 Discover where the past meets the future with Nishikawa Ryu!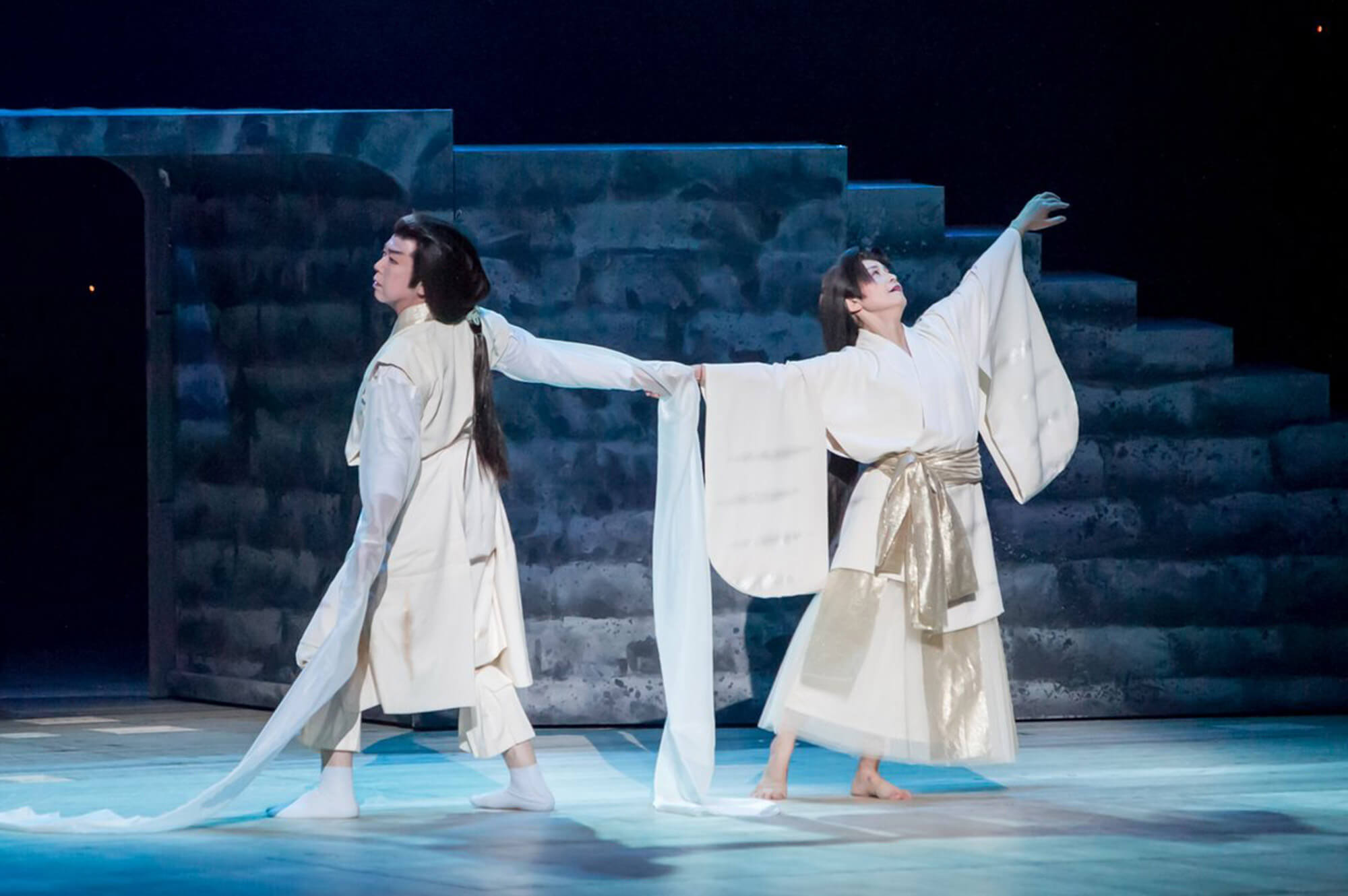 Tips
You can go and see all three representations or just one of them. It is up to you or to your pocket.
Especially, if it is the first time you attend this kind of traditional performance, I recommend that you rent an audio guide offered at the entrance of the theatre. With the audio guide you can listen to the comments and detailed information on each act represented on the stage. The only downside is that it is in Japanese, but for people who defend themselves with the language, say that it is easy enough to follow and understand.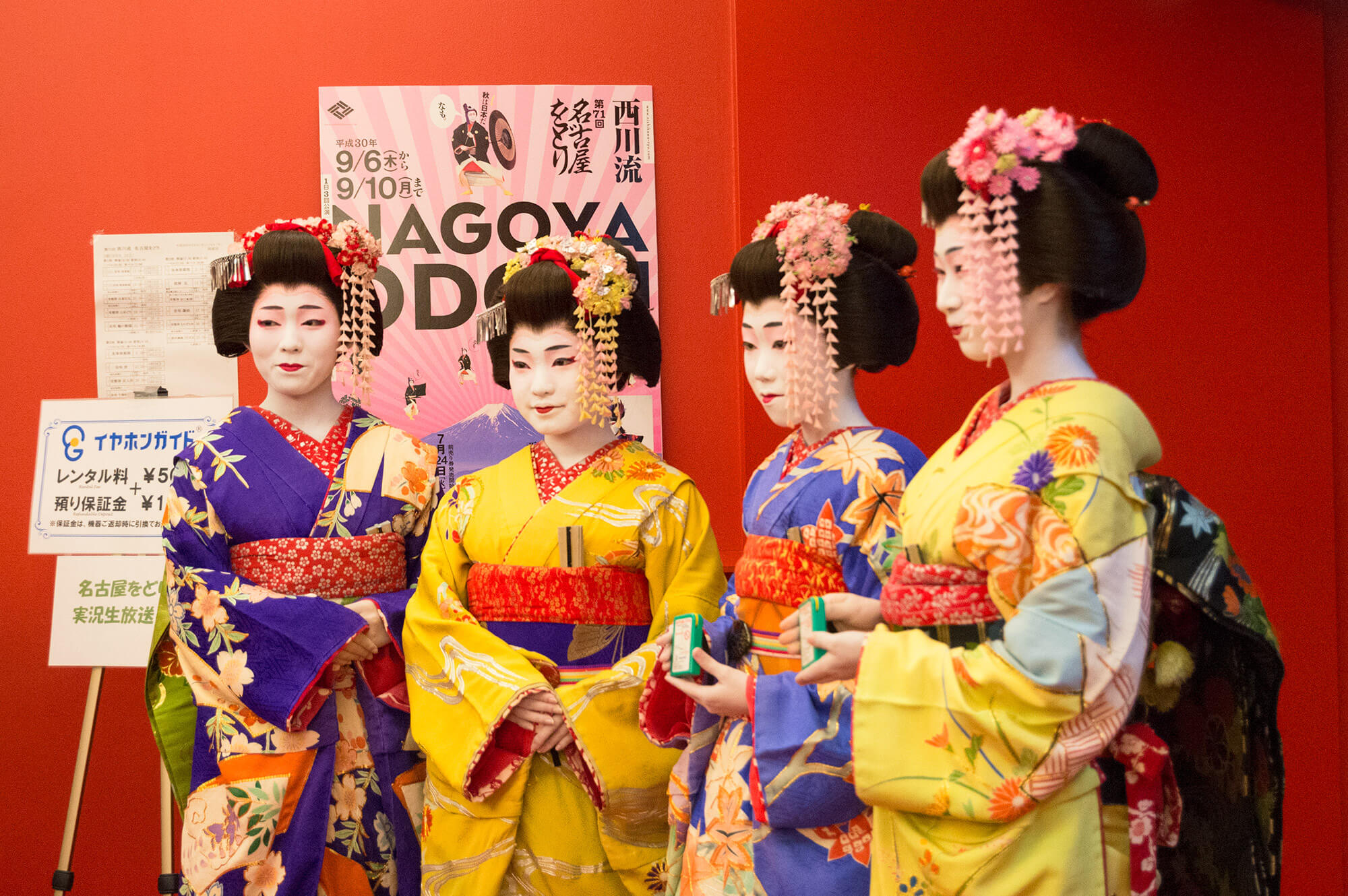 It is not necessary to mention the minimum rules of behavior for this type of events, such as not making noise or covering the visibility to the person sitting behind. But it is allowed to eat during the representation. There's a variety of lunch and dinner boxes of japanese-style food, and traditional sweets.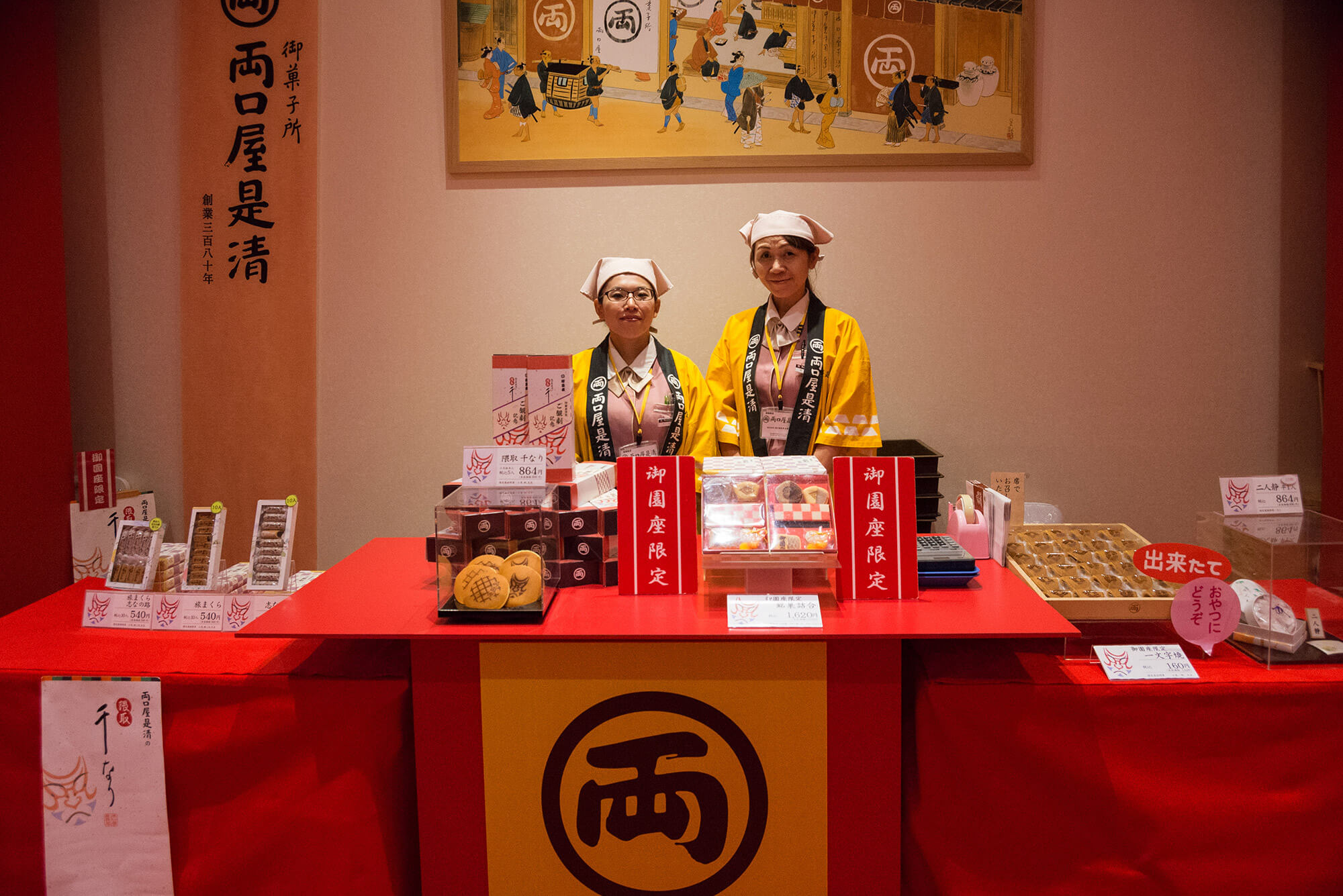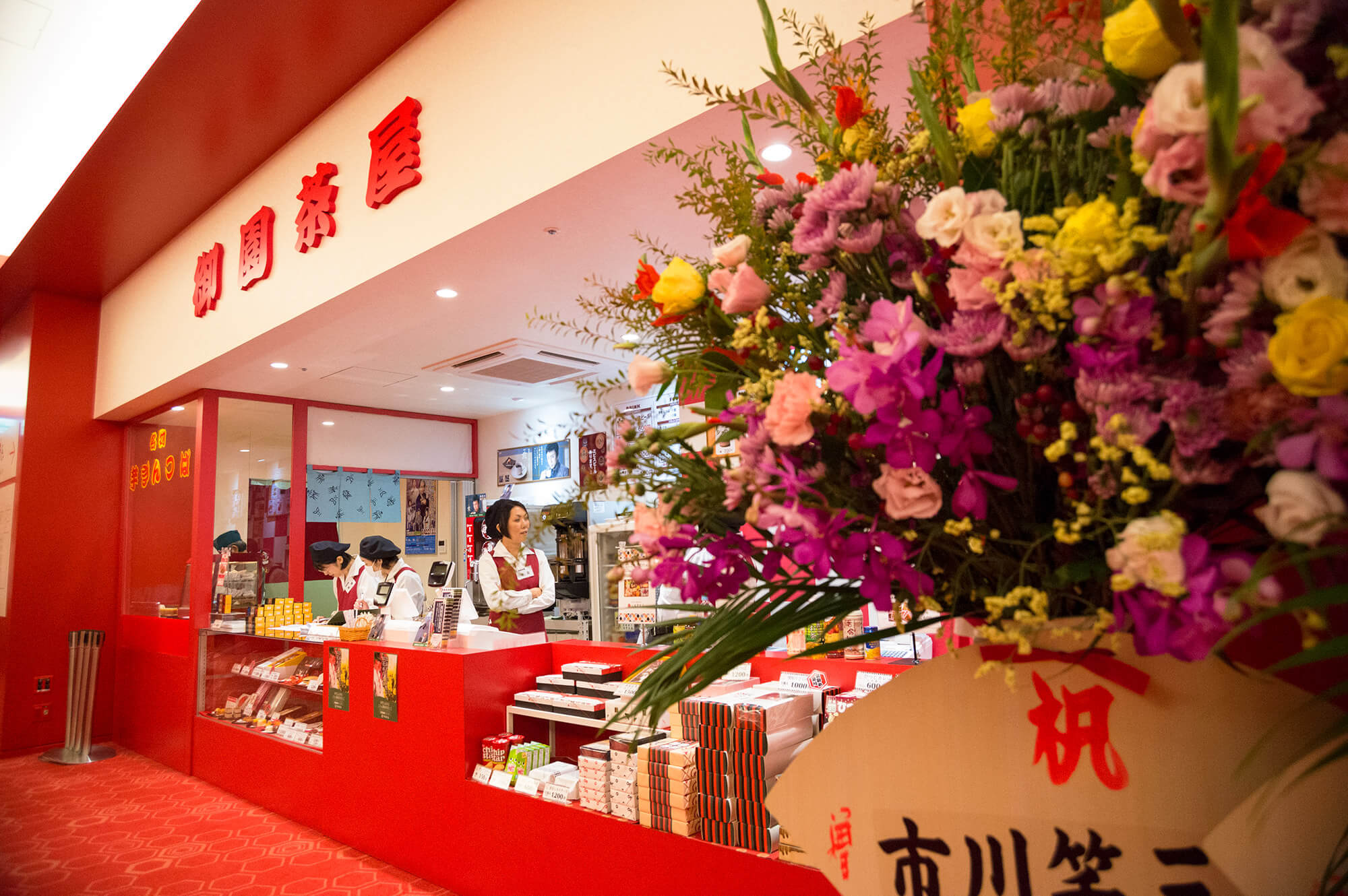 It is not necessary to dress with very formal clothes to go to see the representation. There are many attendees, especially among women, who wear kimono. Maybe you can try to go dressed in a kimono.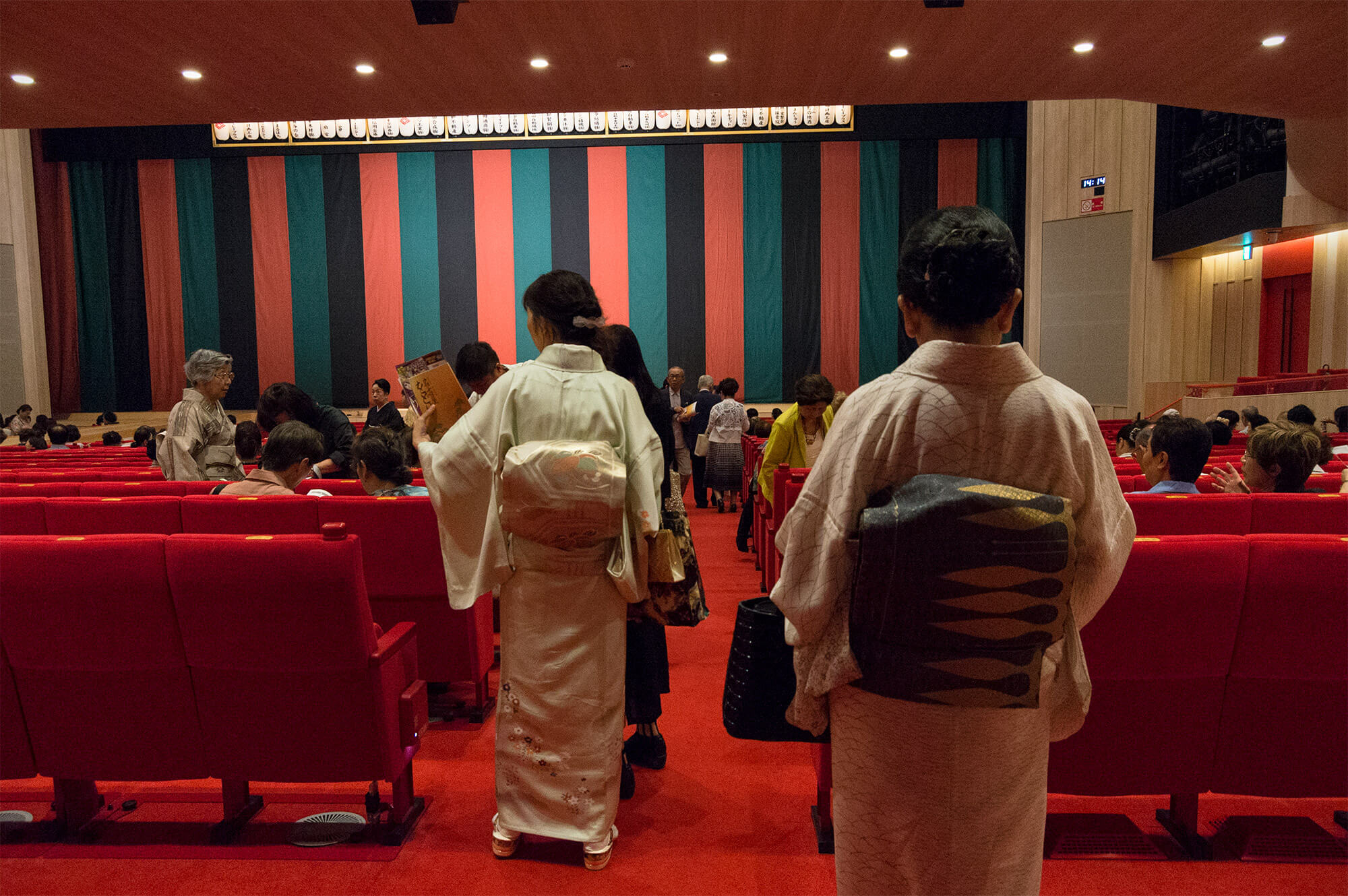 At the beginning and starting of each representation, you have the opportunity to greet the actors, actresses and geishas of the theater company. It is a good opportunity to take some pictures with them.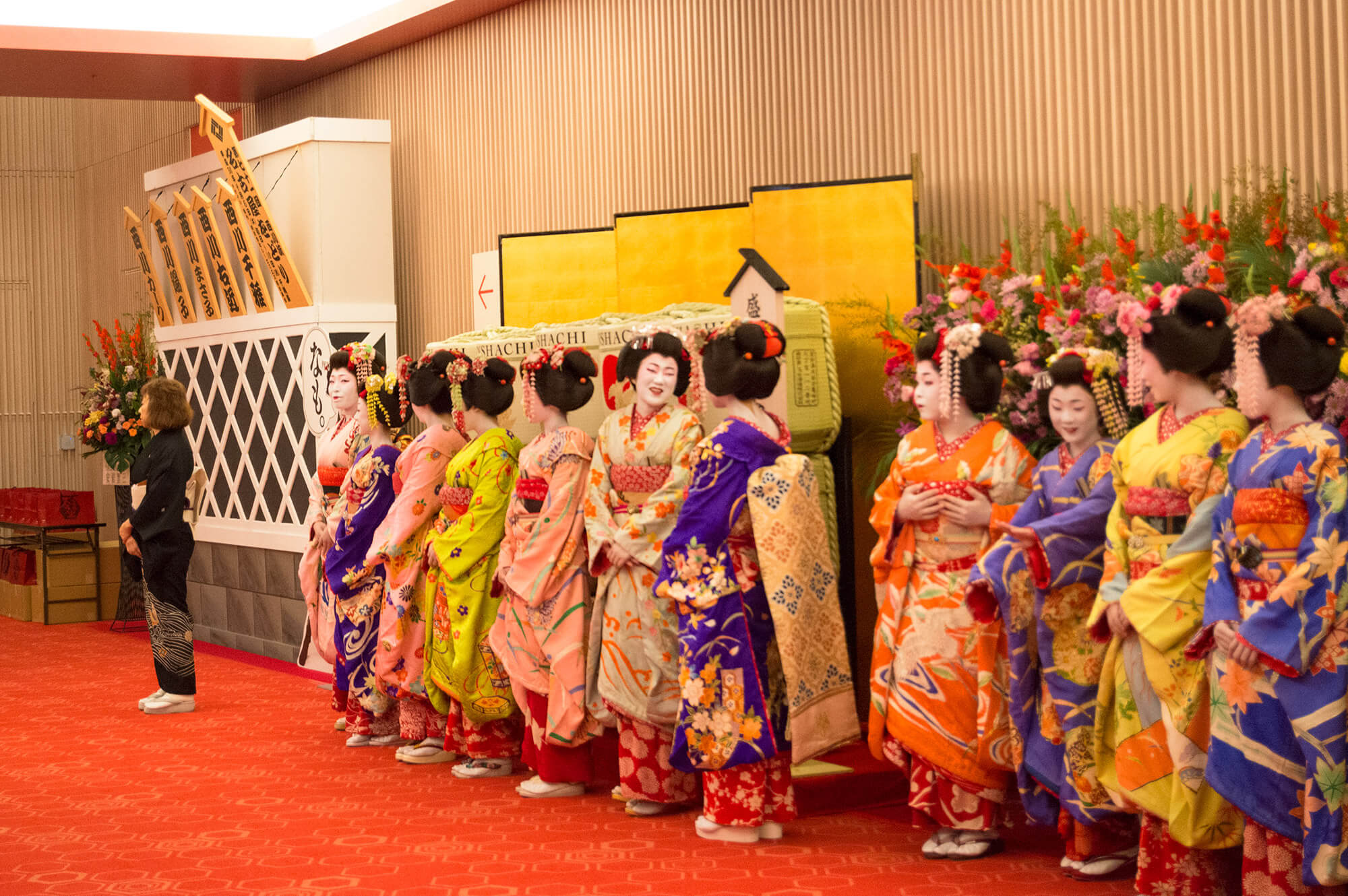 ---
Getting Here
By subway. It is the most comfortable and fast transport.
Take the Higashiyama subway line (yellow line) and get off at Fushimi stop. Take the exit number 6 and you will arrive within 2 minutes.
General Information
Address
1 Chome-6-14 Sakae, Naka Ward, Nagoya
Google Maps
Tickets
SS seat: 10,260 yen
Seat S: 8,640 yen
Seat A: 5,400 yen
Visit the Nishikawa Ryu website