Throughout the year in Nagoya City there are many festivals (matsuri). In addition to the main national festivals and festivities that are celebrated throughout the country, Nagoya has its own unique festivals. One of these unique festivals is the one held in summer at the Port of Nagoya.
The Nagoya Port Festival (Minato Matsuri) coincides with the celebration of the Day of the Sea (Umi no Hi), which is celebrated every year on the third Monday in July. As it is a national celebration, some Japanese people take the day off and they link it with the weekend to have 3 days of vacation. Something unusual, since they do not usually take a "long vacation".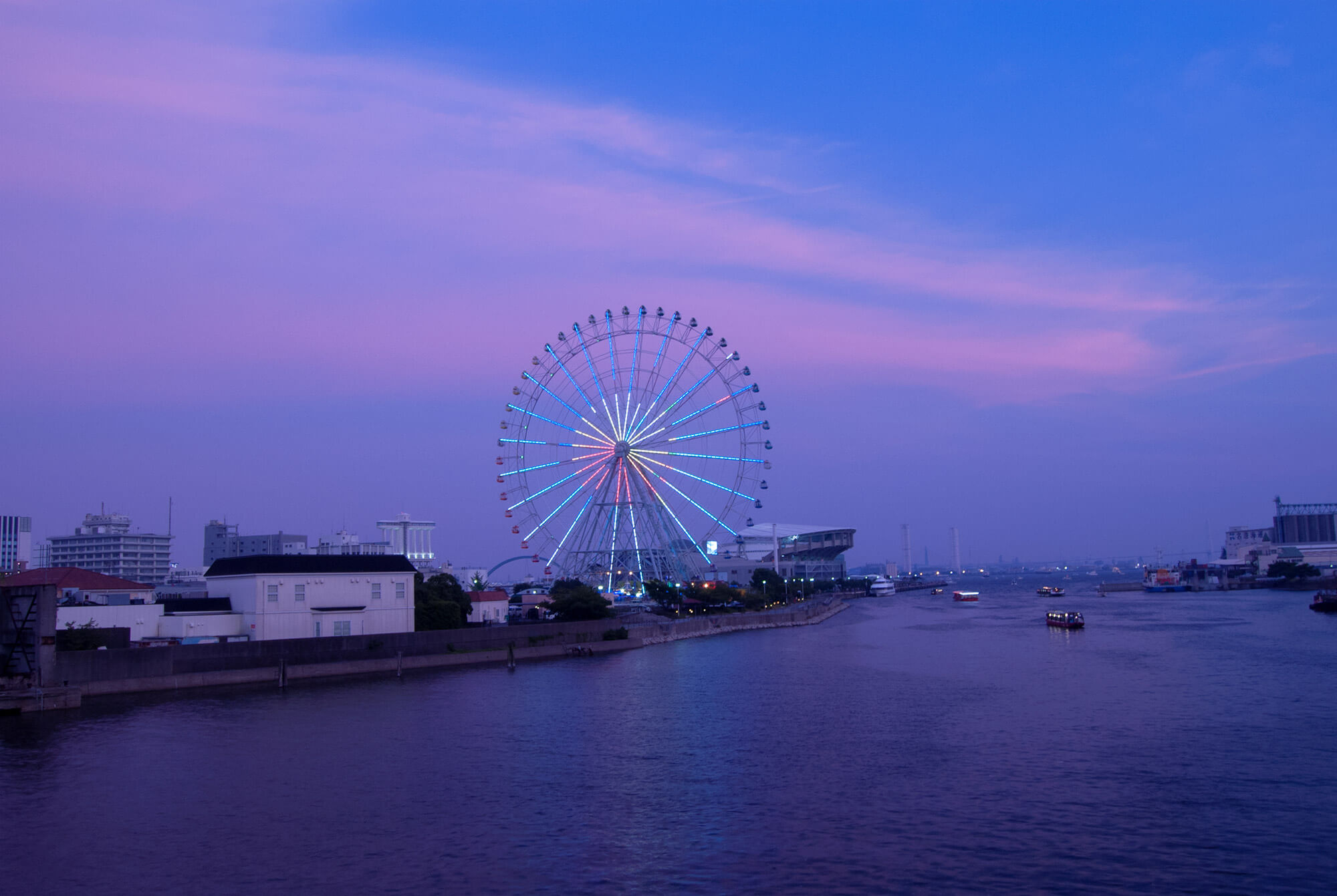 The Nagoya Port Festival began to be held around the year 1946 as a celebration to help raise the spirits of the population and encourage positivity after the destruction caused by the Second World War.
A full day of events and performances
The festival starts at 12:30 with the rafters' contest. Since the Edo period, the port has been the center of distribution of wood trunks. These were cut in the mountains and floated by rafters by the river Hori until arriving at the port. At that time the tradition of competing between rafters was created to see who of the two did not fall into the water while they were rolling the trunk.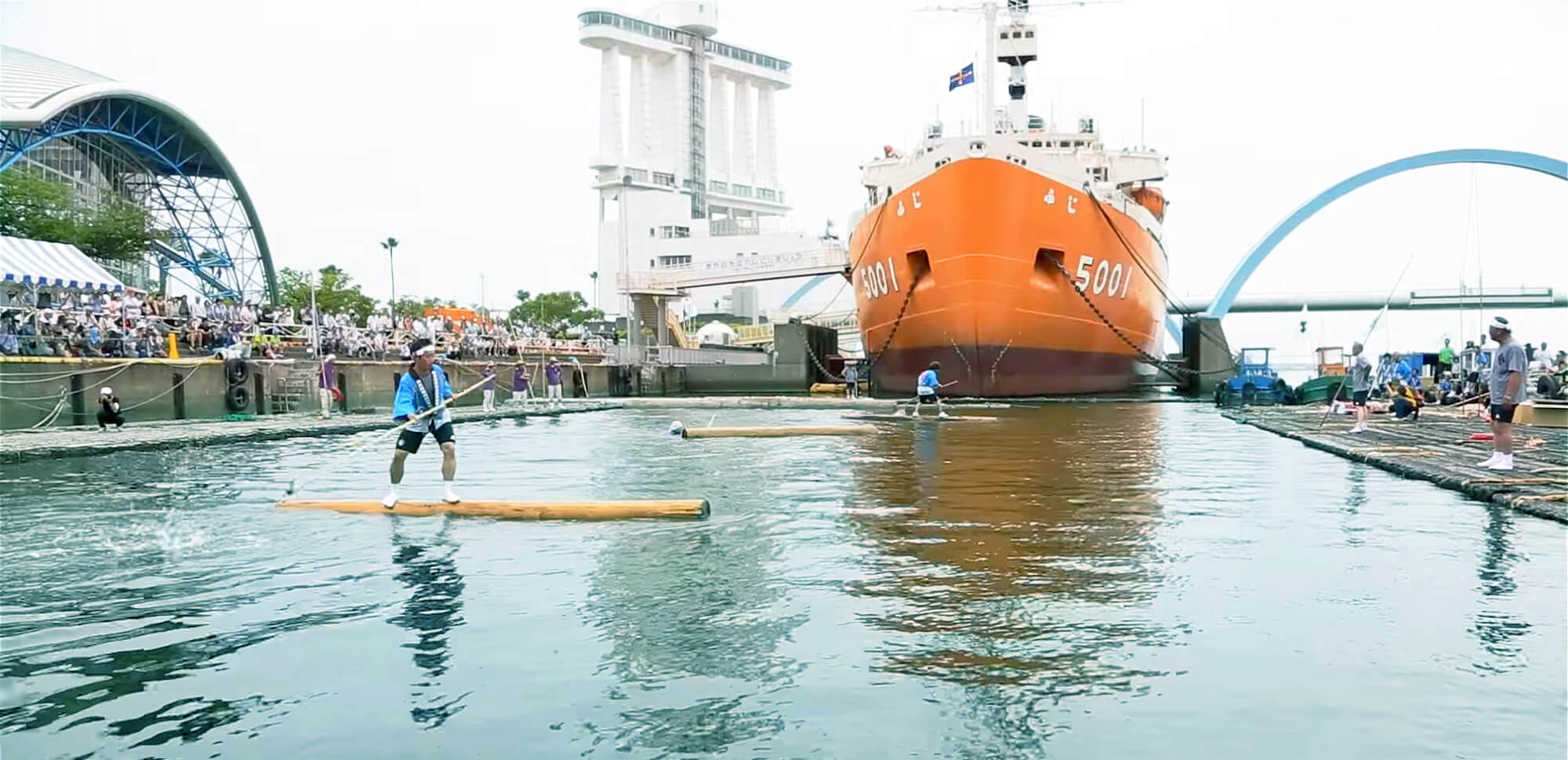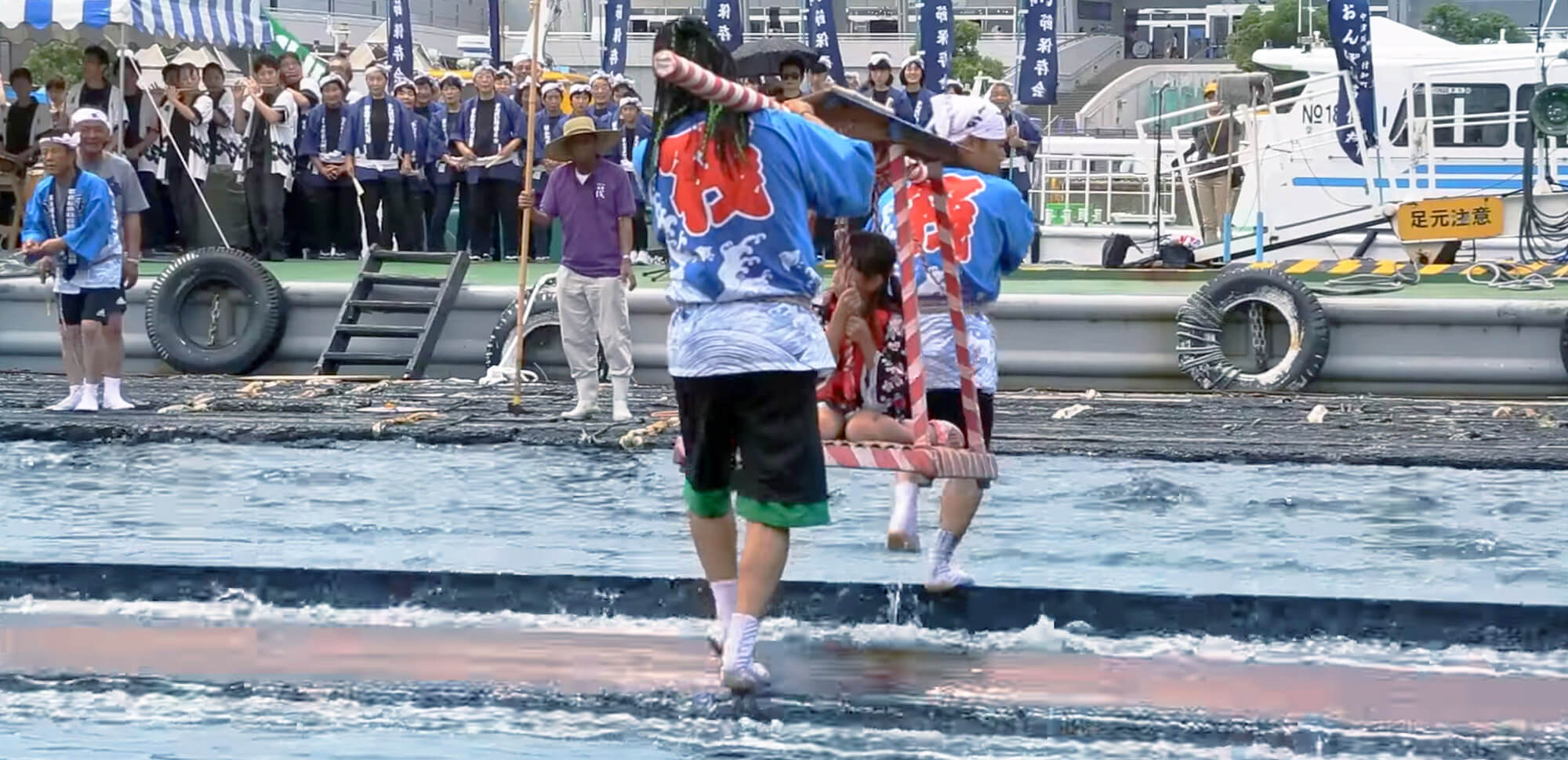 Other festival attractions are traditional Japanese dances, traditional drums (taiko) performance, live music, and before nightfall, dance Obon.
The sun goes down and the streets near the port are filled with people and it becomes more difficult to access the port. On both sides of the streets to innumerable food stalls offering a wide variety of delicacies. From a simple pickled fresh cucumber, to takoyaki balls, sweet crepes, candied fruits, okonomiyaki, yakisoba, etc …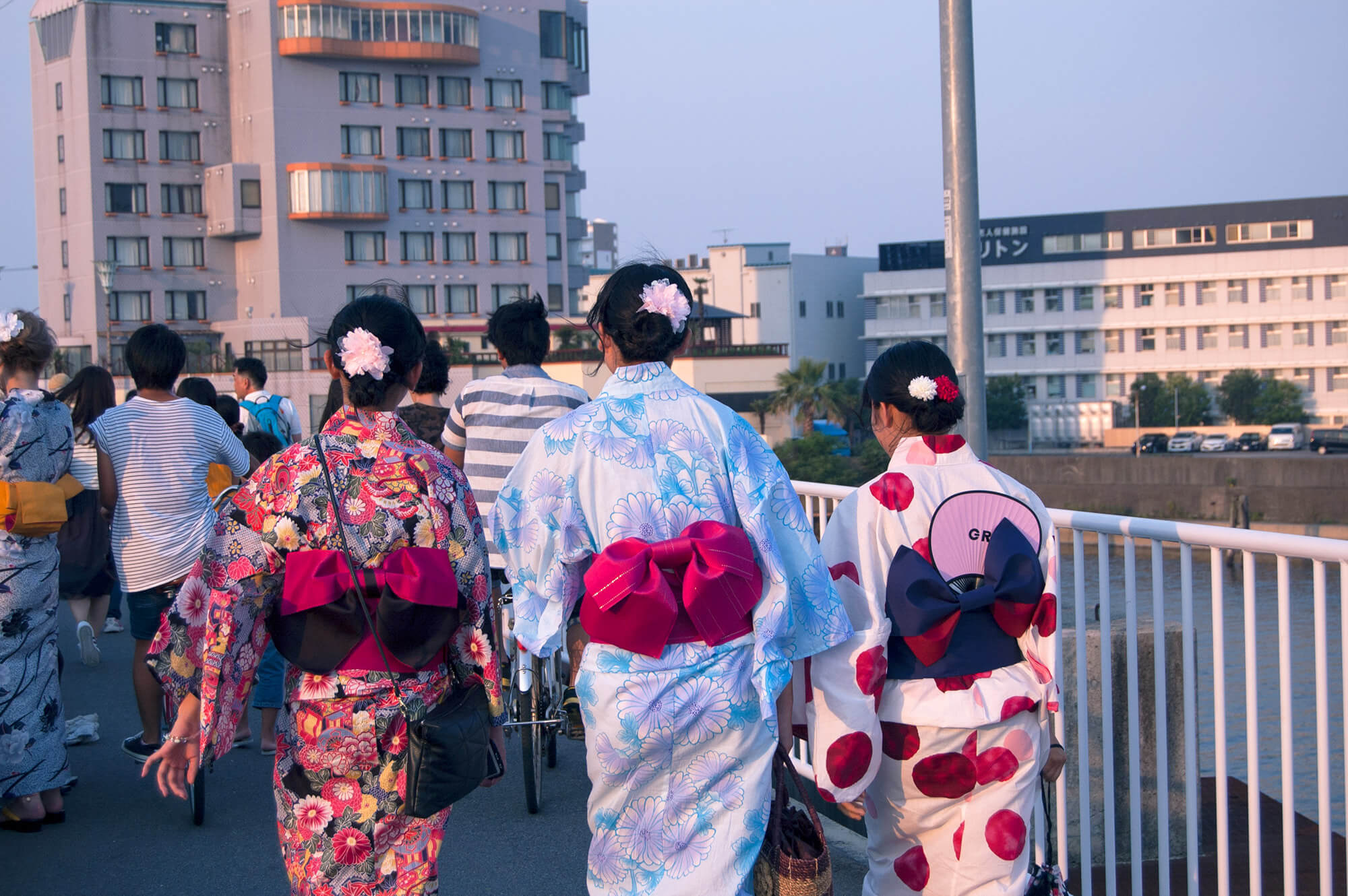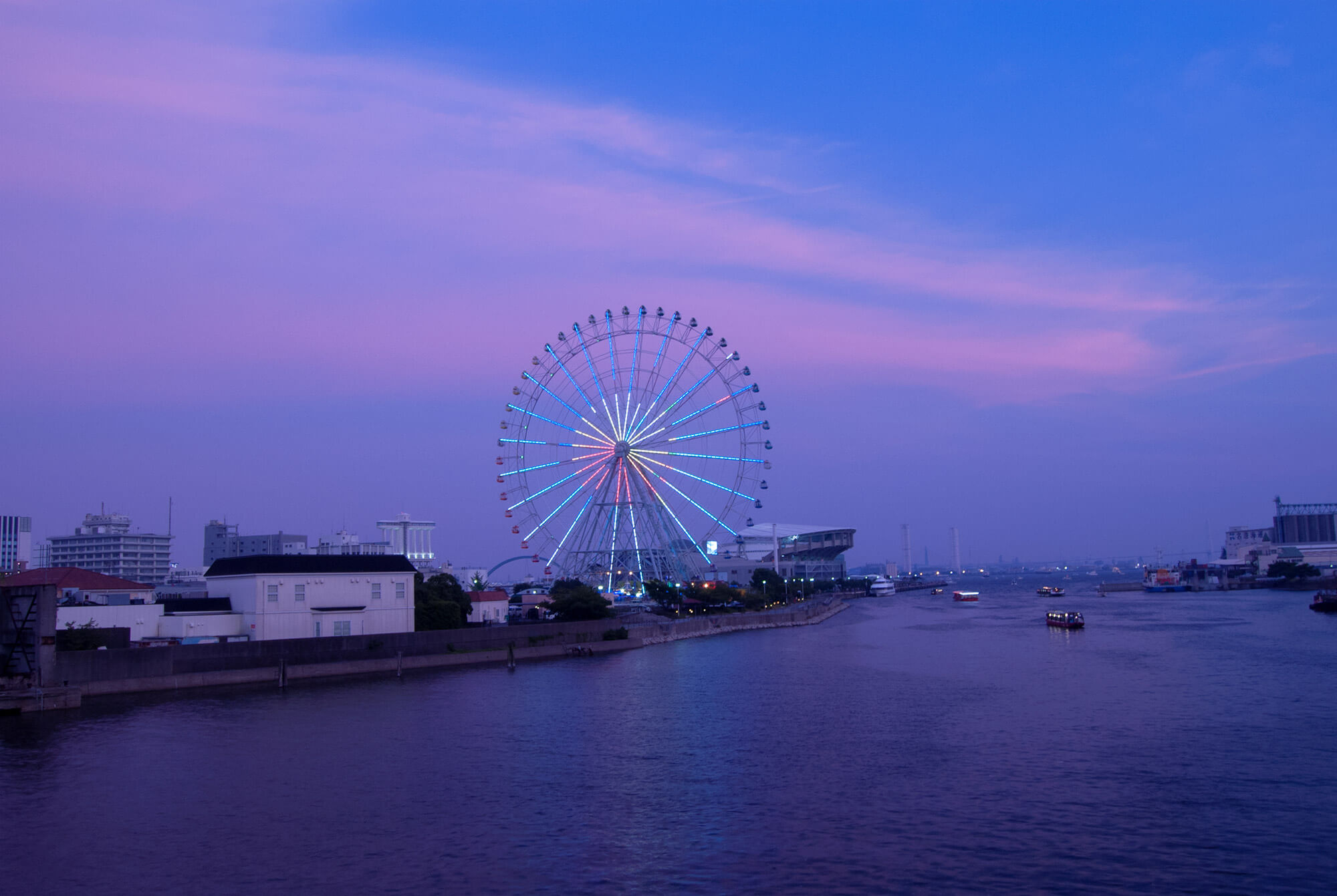 But the biggest attraction of this festival is the fireworks. They start at 7:30 p.m. and last almost an hour. It is a show of lights and sound that make this event magical and unforgettable.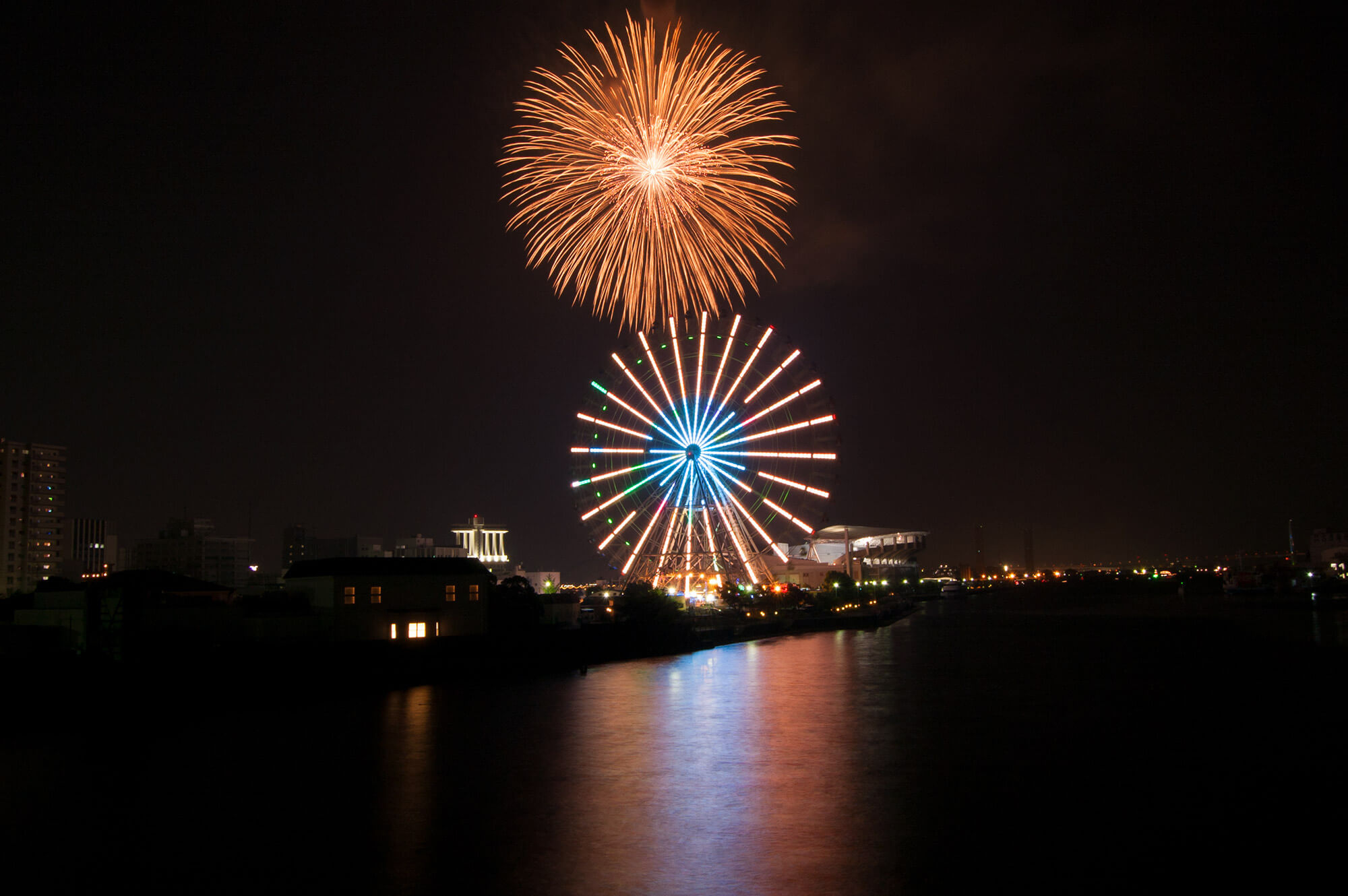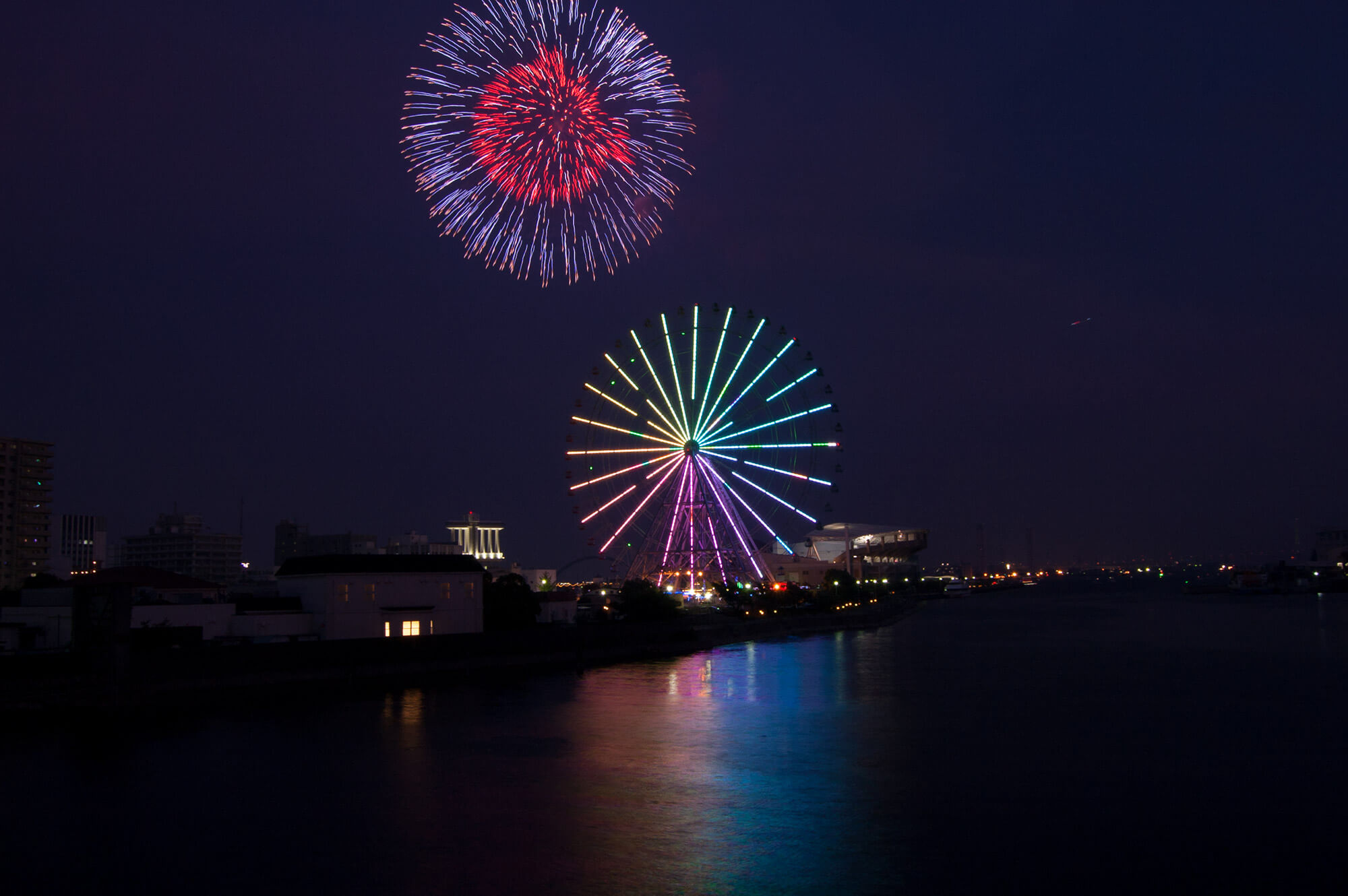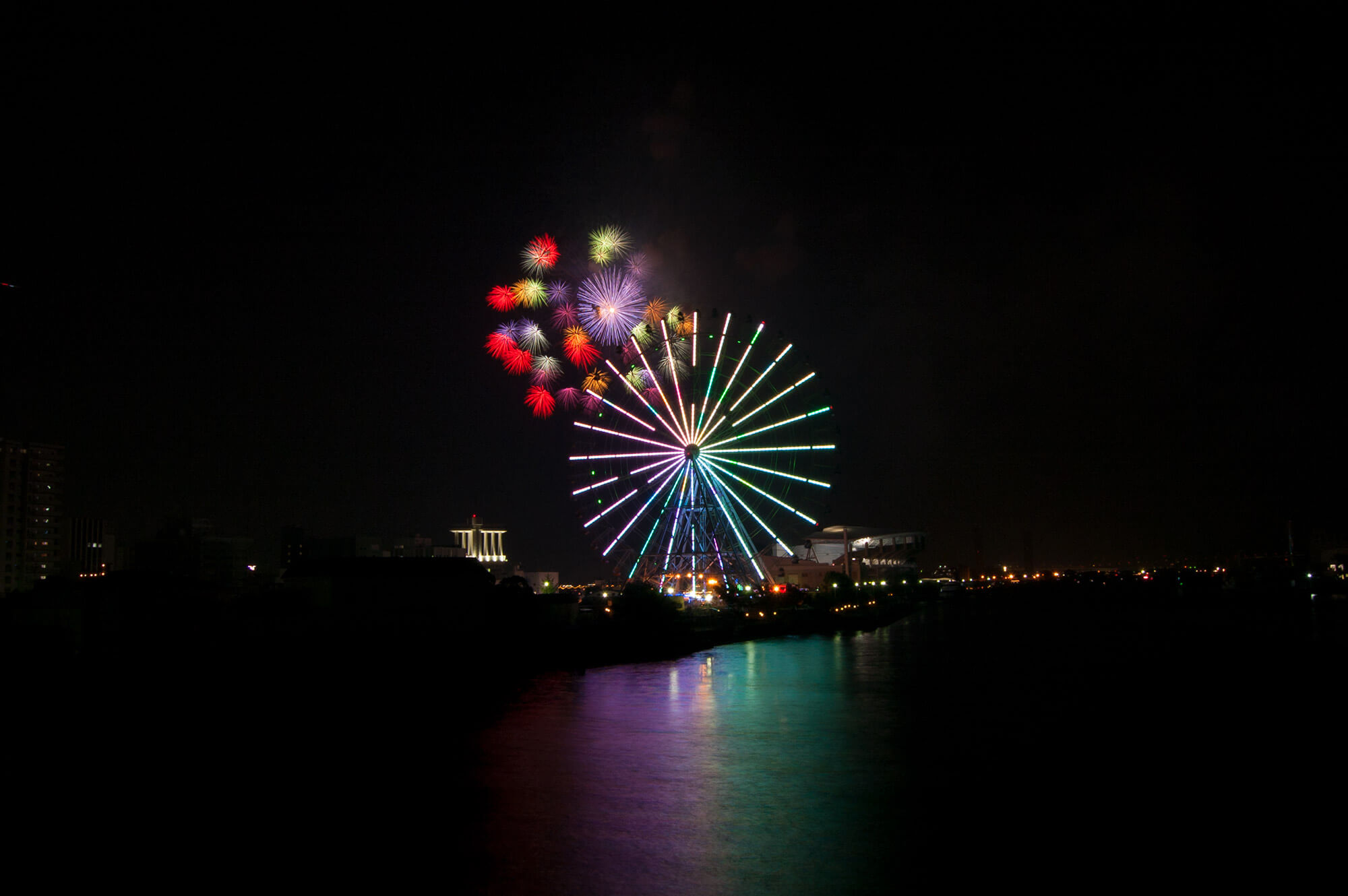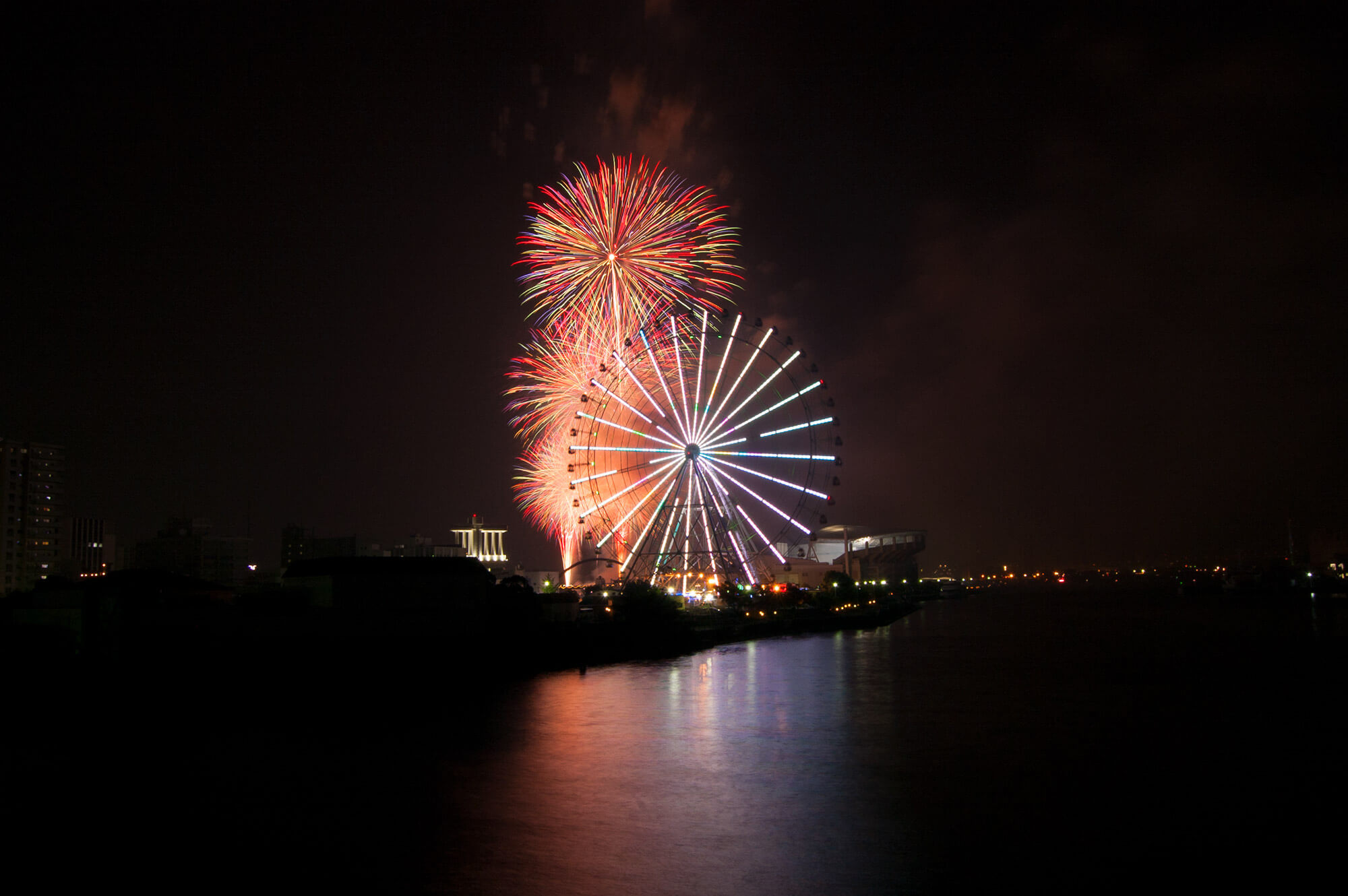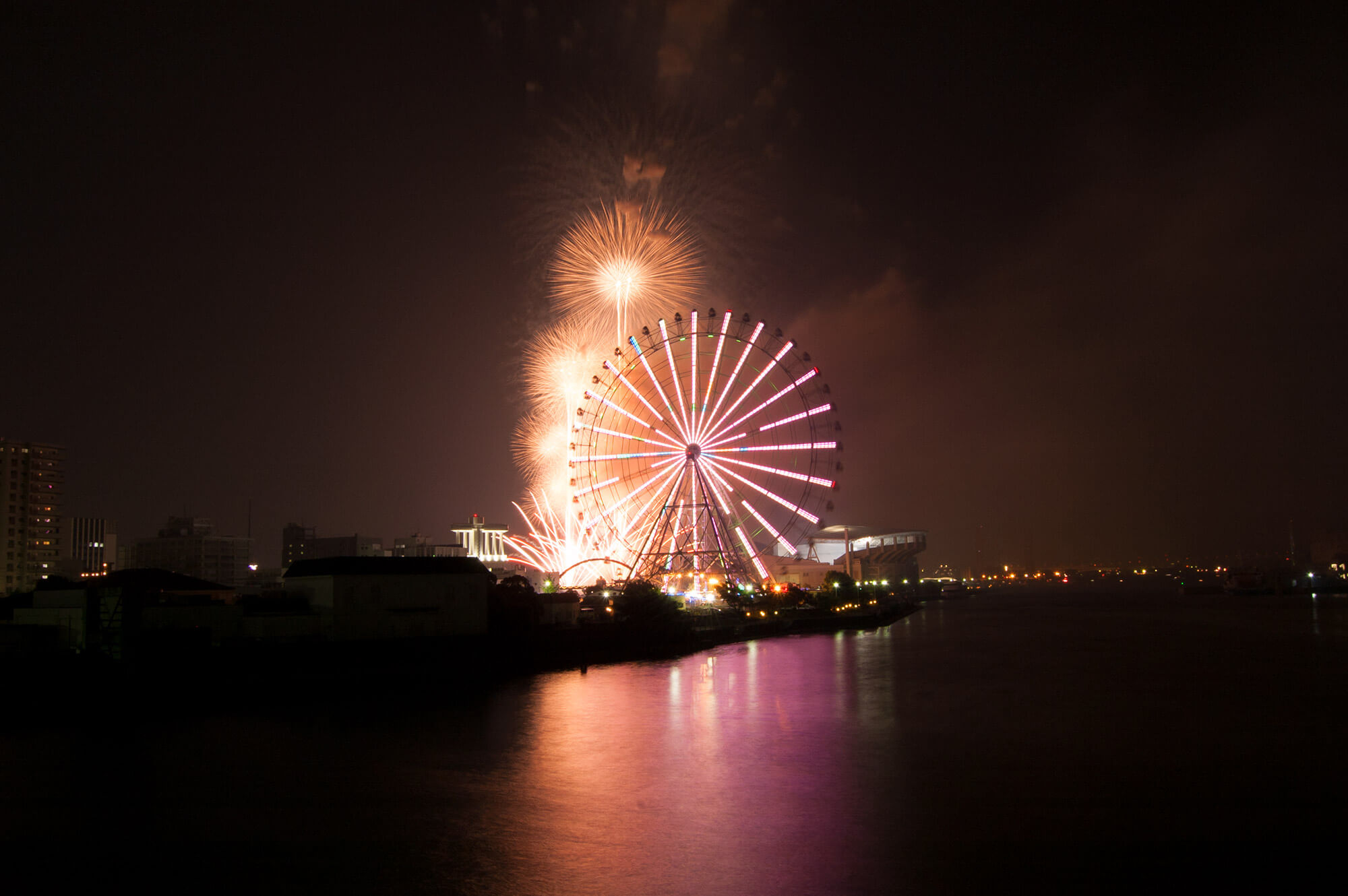 Tips
I have 2 tips for you:
1. The sooner you go the better. As the day progresses, the streets are crowded with more and more people. I recommend that you go several hours in advance and take a good place to see the fires or to see not only the fireworks but also the performances that take place.
2. Arm yourself with patience. As soon as the Festival is over, the streets and metro and train stations collapse. You have the option of returning 15 or 20 minutes before the end of the fireworks or wait in the port until it decongests.
---
Getting Here
By train and subway.
From Nagoya station, take the JR train line to Kanayama station. Once there, transfer to the Meijo/Meiko subway line to Nagoyako station. From there, you will arrive within 1 minutes walk.
General Information
Address
1-3 Minatomachi, Minato District, Nagoya
Google Maps
Hours
9:30 a.m to 5:30 p.m (mid March through November)