Saijoen Matcha Cafe is a true paradise for matcha tea lovers. It has a wide variety of sweets and drinks made with Nishio's high quality matcha. The sweets are a creation-collaboration of the world-famous patissier chef Chez Shibata, who is also Nishio's Green Tea Ambassador. Cream puff filled with matcha tea cream, matcha parfaits, tarts and even matcha flavored beer! This shop is full of temptations.
About Saijoen Matcha Cafe
"Saijo Garden", which is how it literally translates, comes from the name by which Nishio Castle was formerly known: "Saijo". If you want to know about the story of Nishio's matcha tea check out this post. If you also want to know about the history of Aiya, take a look at its website.
There are 2 coffee shops in Aichi. One is in Global Gate, a shopping and restaurant complex in Sasashima, close to Nagoya Railway Station. The photos of this post are from this coffee shop.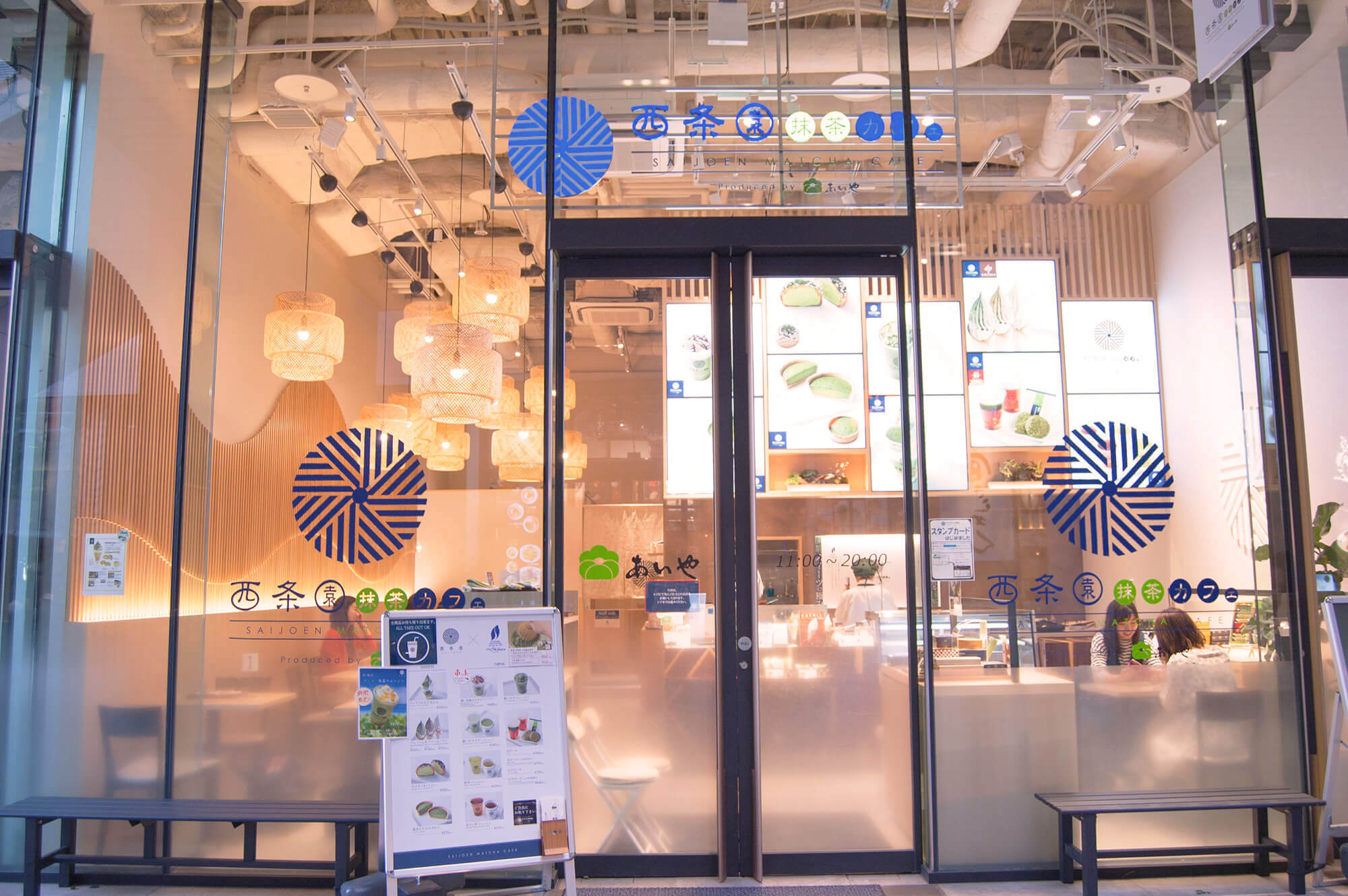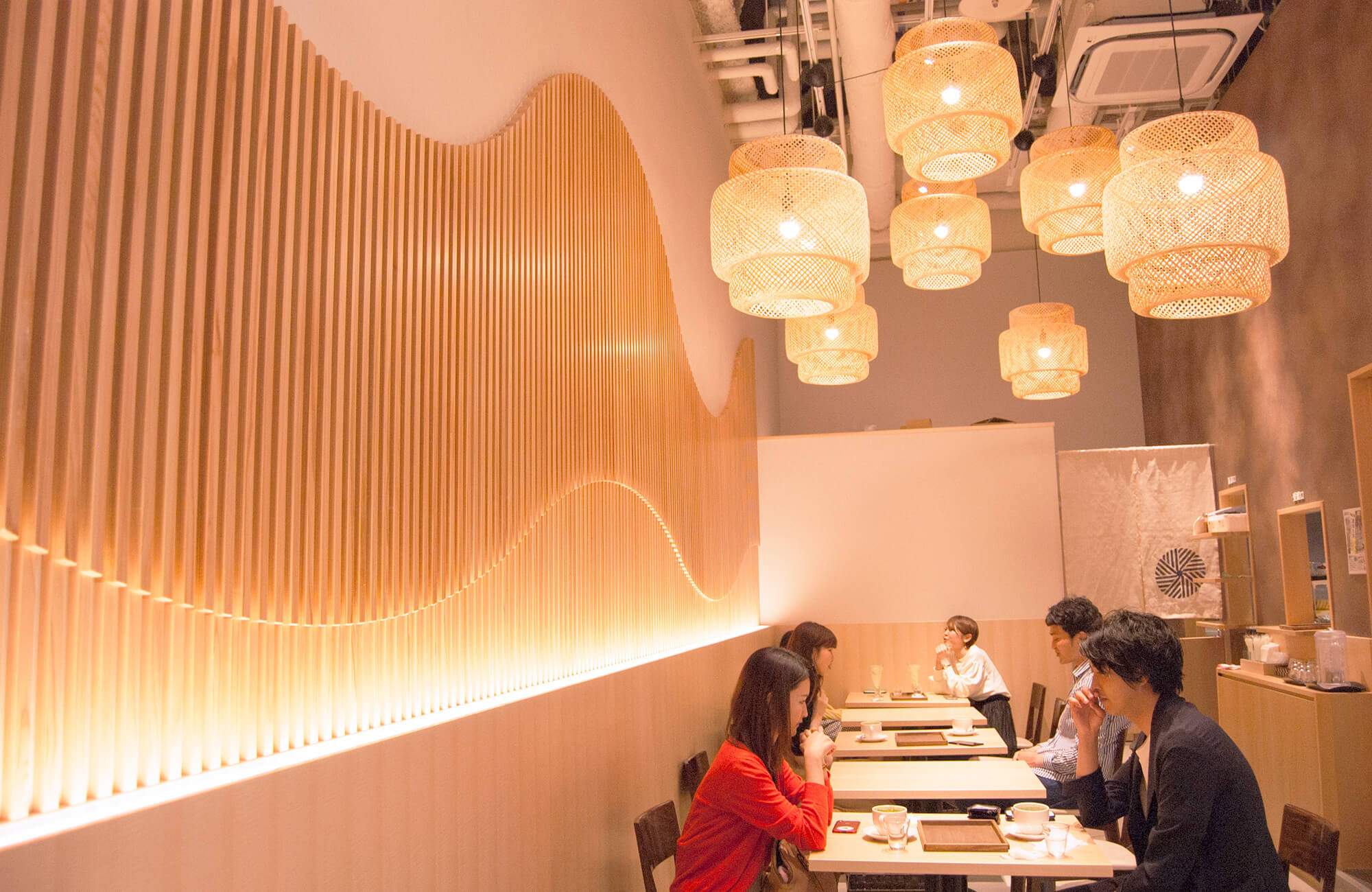 The other one is at Maker's Pier, a restaurant complex close to Legoland,
Have you ever tried fresh green tea? Well, in this store you have the opportunity to do it yourself. With a manual stone grinder, you grind the tea leaves into matcha powder. Once grounded, they next teach you how to prepare it for you as in the tea ceremony, so you can have freshly made matcha. The freshly made green tea condenses an intense green flavor and aroma. This activity costs about 300 yen per person. For a little plus you can accompany it with a wagashi (typical Japanese sweet).
3 sweets you must try
You can have a good time just looking at the menu. The menu is not very extensive, but everything looks so incredible that it is difficult to choose.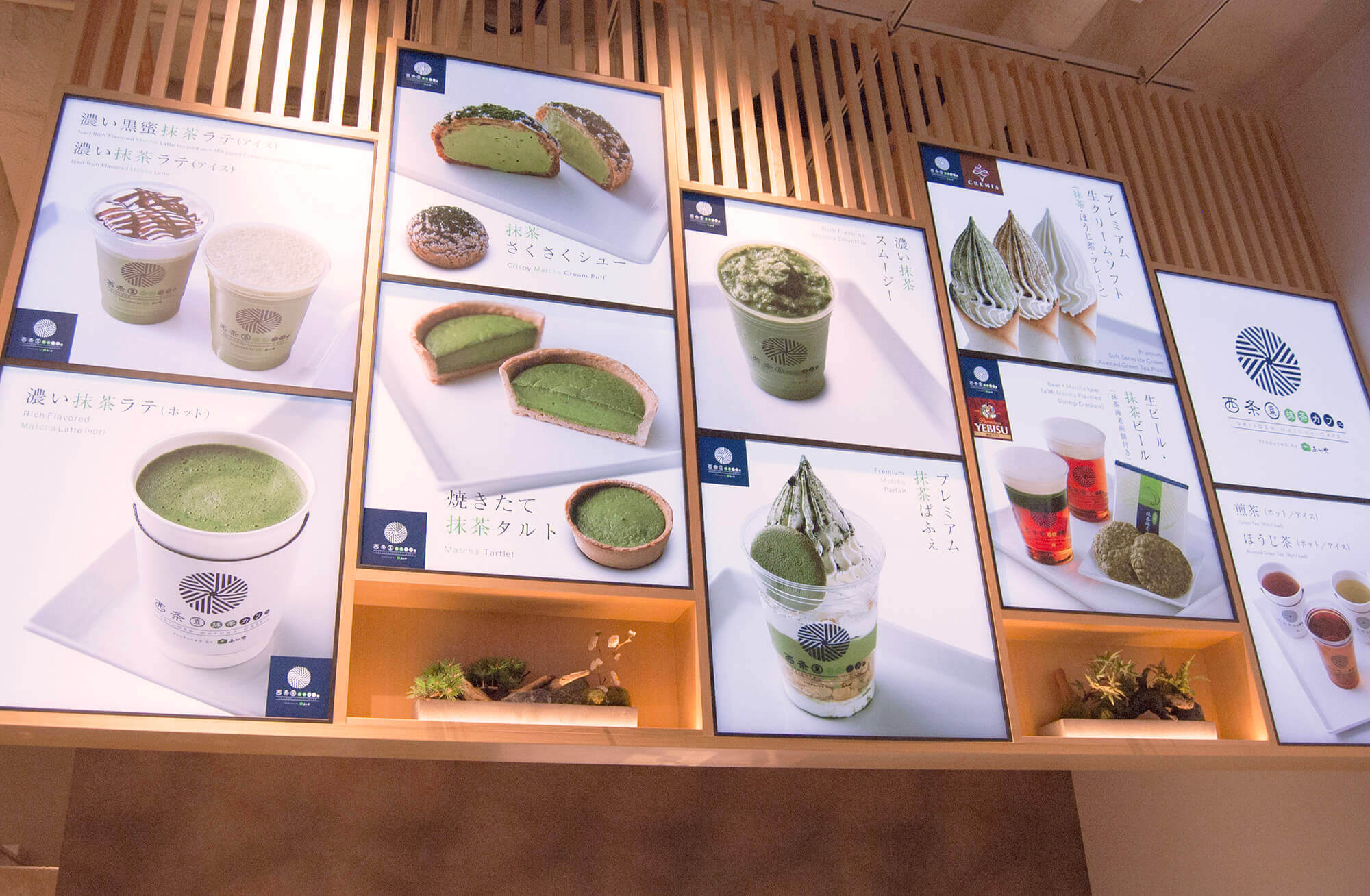 My favorite ones are: the matcha parfait, the matcha tartlet and the cream puff.
The premium matcha parfait is served in a tall and large glass cup. There a few layers: matcha jelly at the bottom, corn flakes, matcha mouse, vanilla ice cream and dusted matcha powder with a matcha cookie at the top. It is really amazing!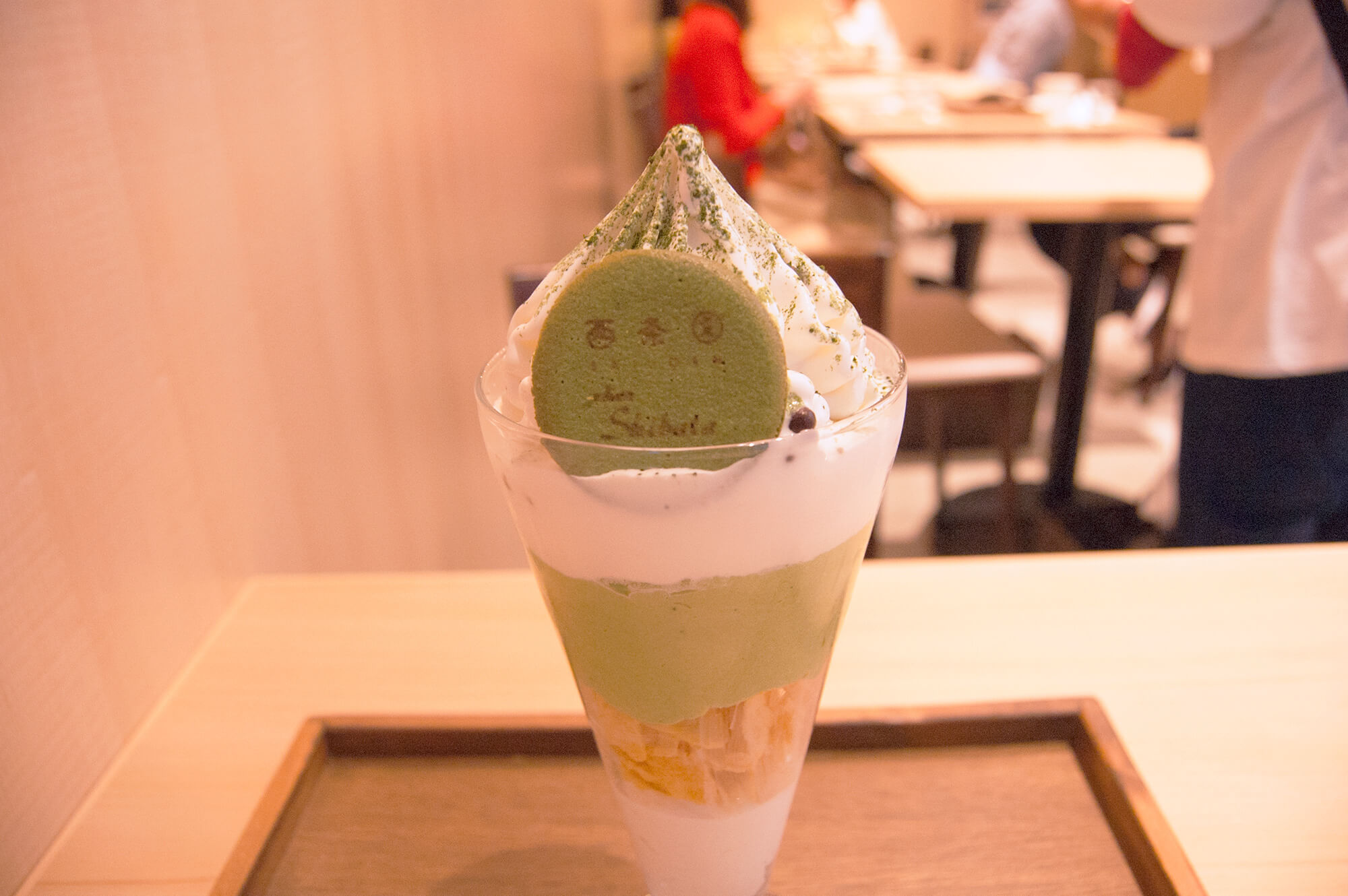 The matcha tartlet is made with tart crust and creamy matcha mousse. The dough is super crunchy and the filling has an intense flavor of matcha. This is heaven!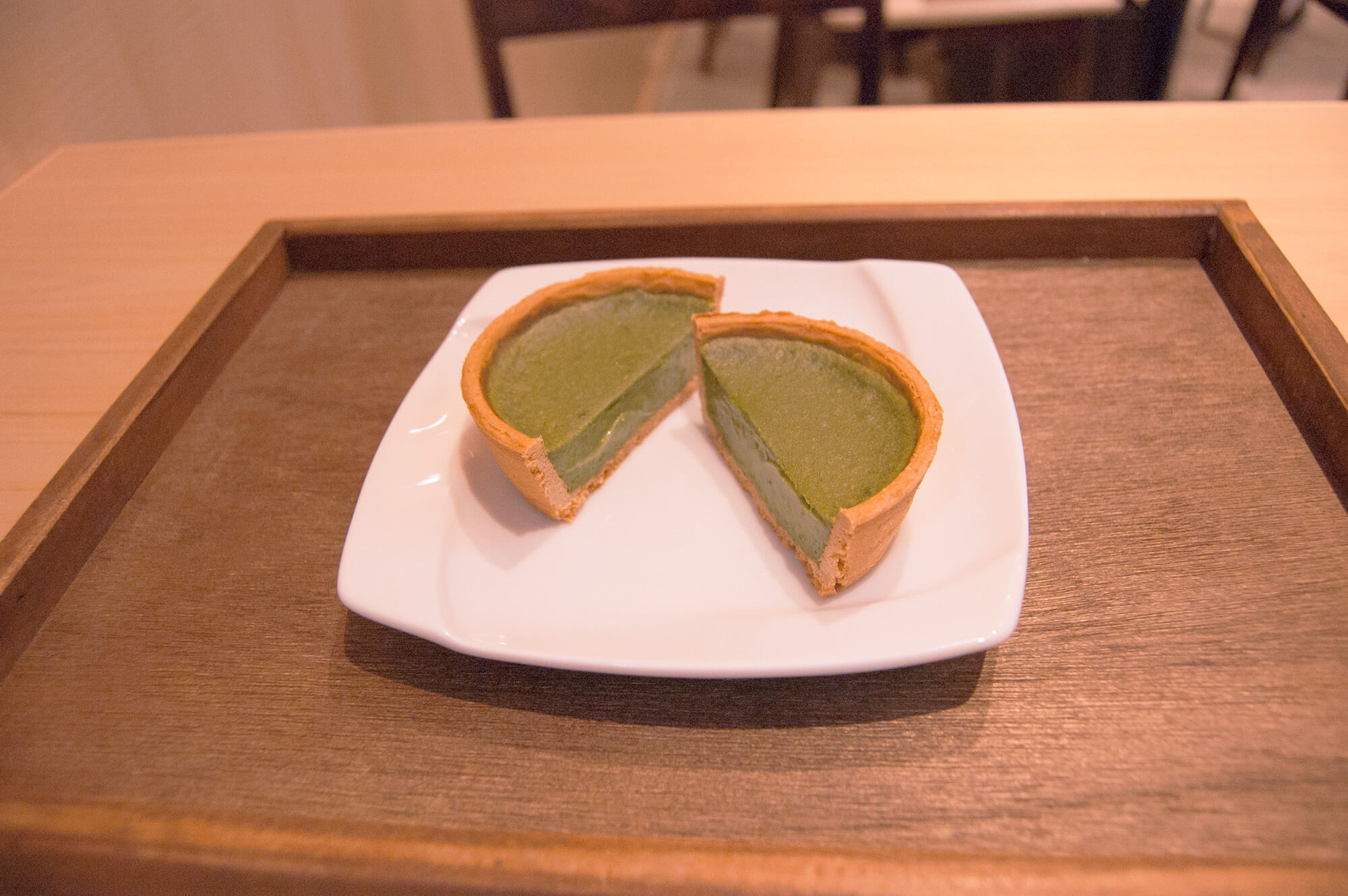 Finally, the crispy matcha cream puff. The dough is soft, but at the same time crunchy. The filling is a soft cream with an intense flavor of matcha tea. The cream puff is generously filled and also a little bit cold.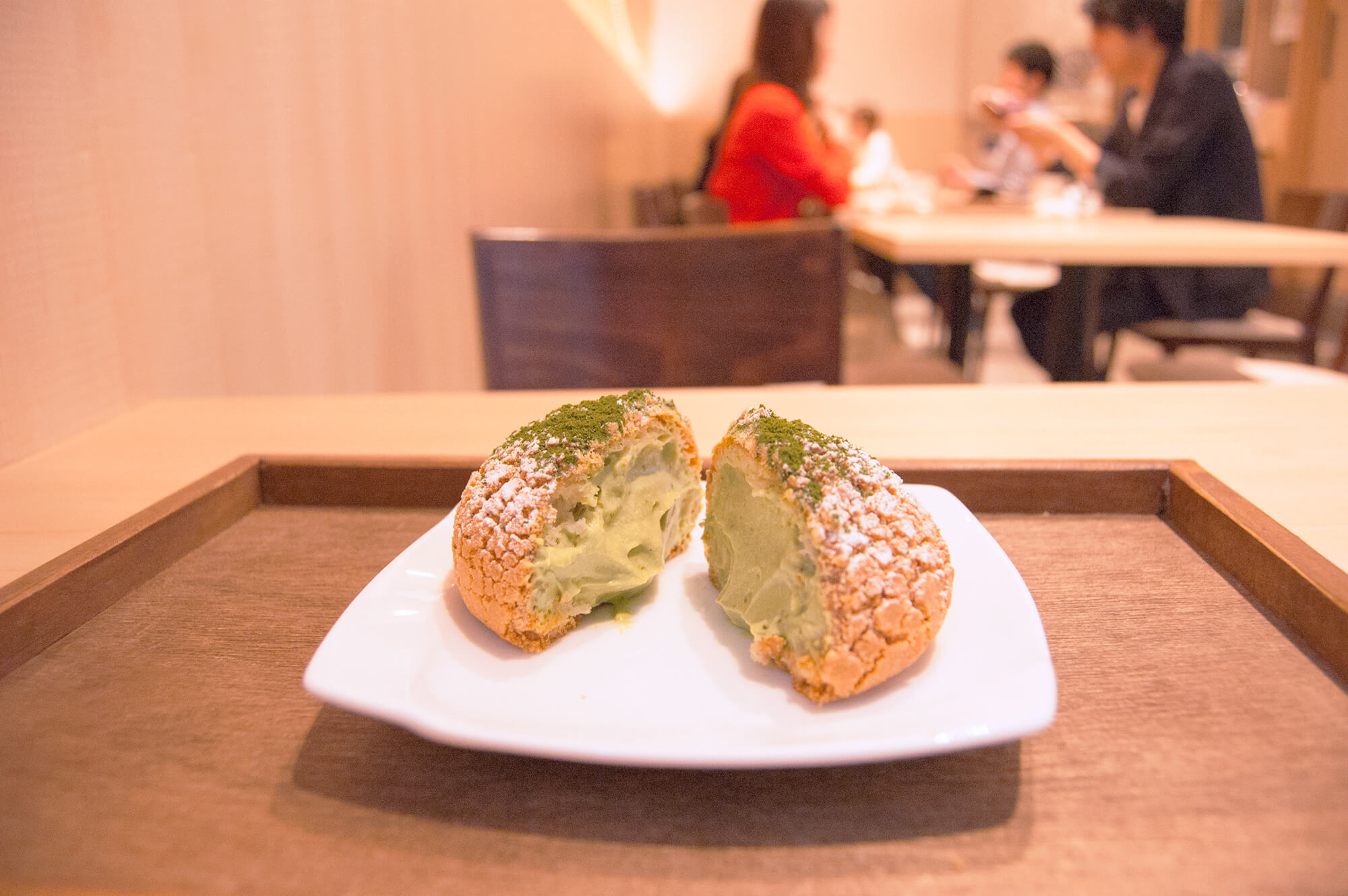 There are other sweets such as mactha biscuits or ice cream cones. Or not so sweet, such as matcha tea fleavored shrimp sembeis (japanese crackers) . There is a beer set with matcha flavor and sembeis.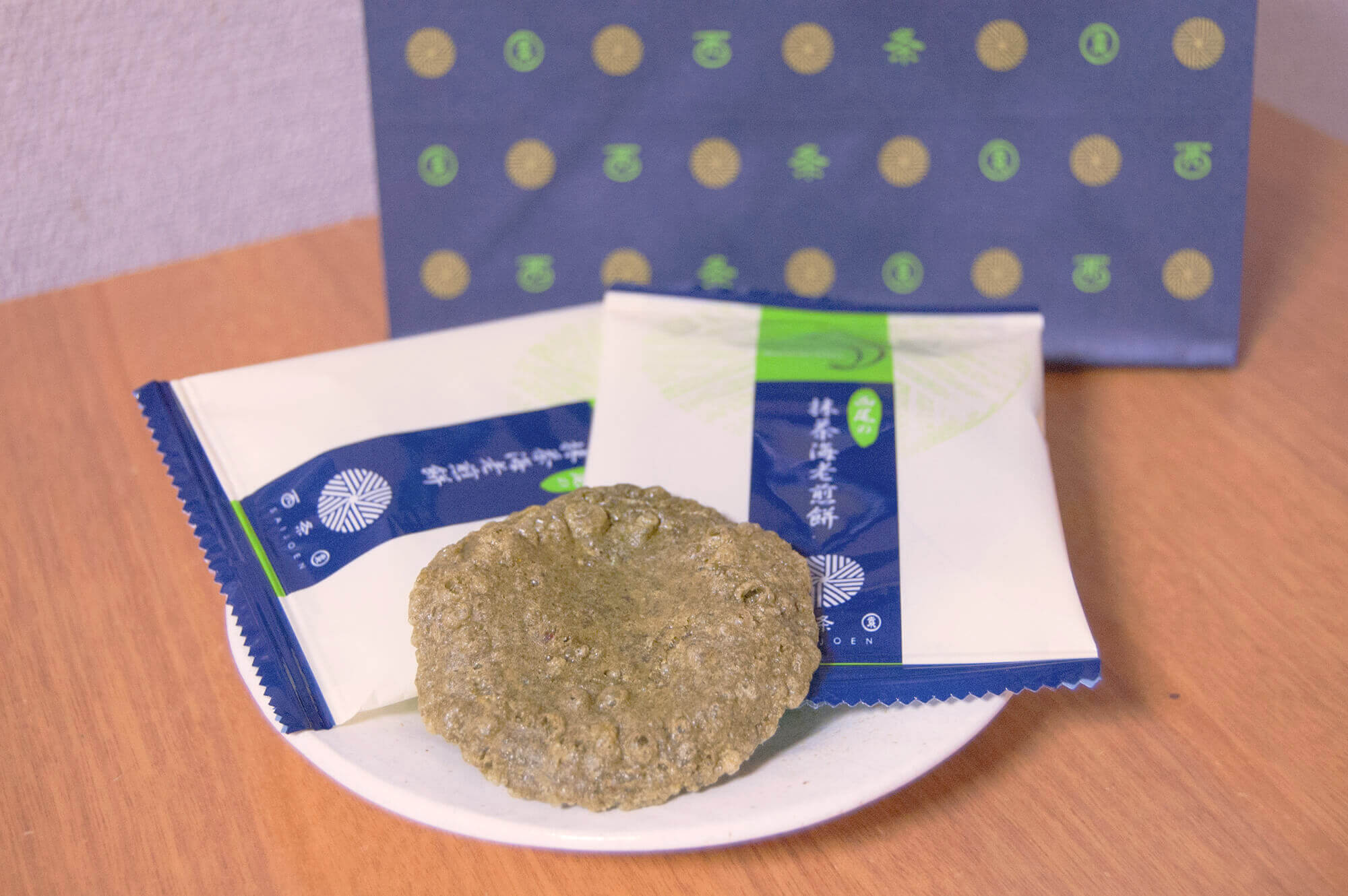 I have tried the matcha tea drinks and they are delicious. It has no comparison with Starbucks, that has a lot of milk and doesn't taste as much as matcha.
---
Getting Here
Saijoen Matcha Cafe Maker's Pier
By train.
Take the Aonami train line to Kinjofuto station. From there, less than 3 minutes by walk.
Saijoen Matcha Global Gate
By train.
You can take the Aonami train line to Sasahima Raibu station. From there, 2 minutes by walk.
Or you can walk from the Nagoya Train Station to Sashashima Raibu. It takes around 16 minutes.
General information
Saijoen Matcha Cafe Maker's Pier
2-7-1 Kinjofuto, Minato-ku, Nagoya, Aichi / 
Google Maps
Open Hours
From Monday to Friday 11:00 a.m – 6:30 p.m
Sundays and Holidays 11:00 a.m – 8:00 p.m
Closed on Tuesday
Saijoen Matcha Cafe Global Gate
4-60-12 Hiraikecho Nakamura-ku, Nagoya, Aichi / 
Google Maps
Open Hours
Open every day 11:00 a.m – 8:00 p.m
Prices
Maximum 1000 yen
*Credit cards are accepted
* Electronic money is accepted (Manaca, Pasmo, Suica, iD, QUICKPay)