Azumasaryo is a Japanese-style café run by a Japanese confectionery with more than 100 years of history. Close to the commercial district of Osu, in Azumasaryo you can enjoy unique, creative and of course Japanese-style desserts.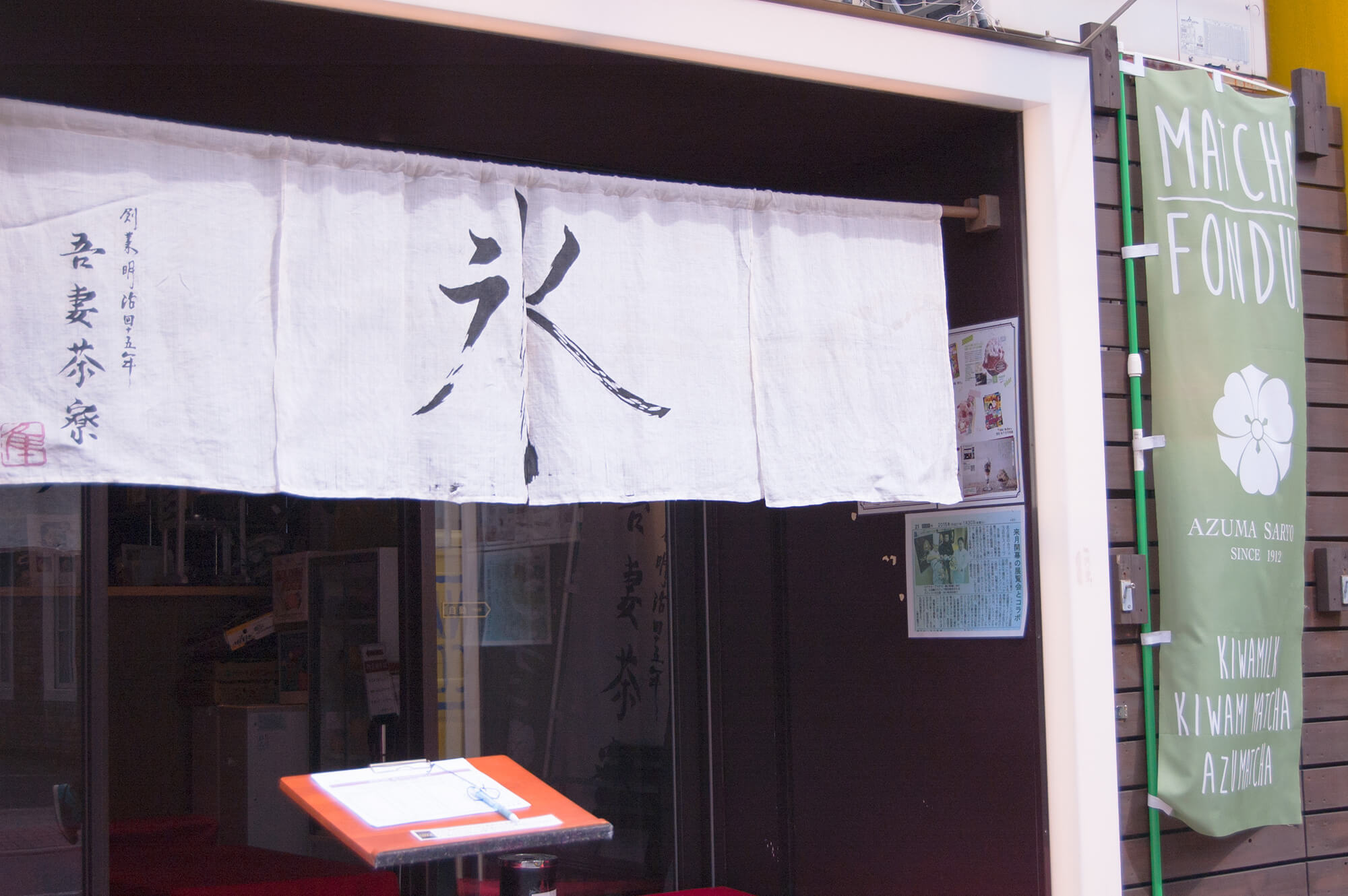 A delight for the palate
Two are the most representative desserts of this japanese coffee shop: the super ice cream with shaved ice and the matcha chocolate fondue.
Fuwafuwa kakigori made with shaved ice at the bottom and syrup or foamy sauce on the top. The most recommended flavours are, Extreme Matcha, with green tea sauce. And Extreme Milk, with milk and cream sauce and fresh seasonal fruits. This dessert is huge so you can share it between two.
Also, every year they offer out a seasonal kakigori for a limited time.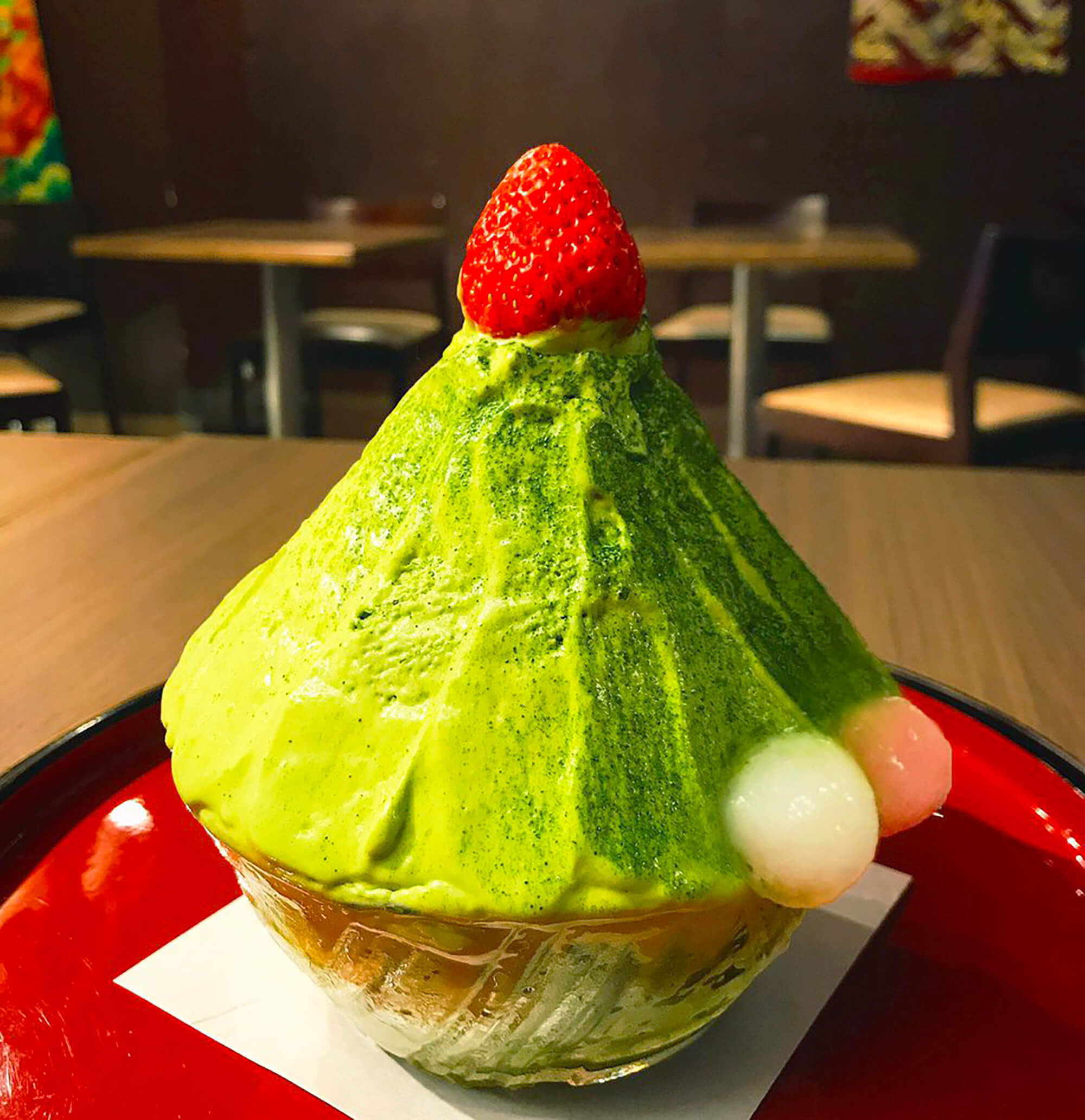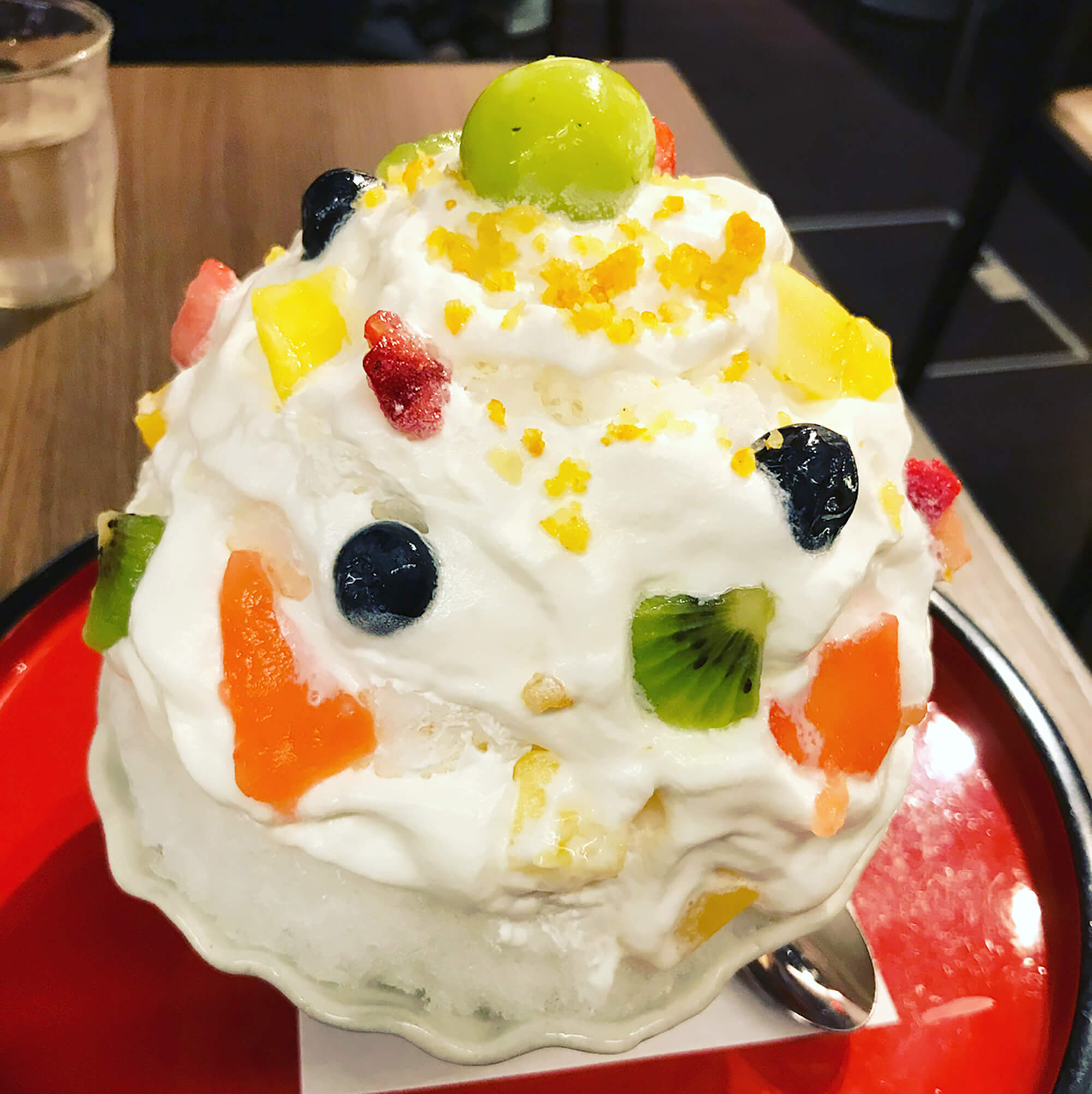 The Matcha Chocolate Fondue is a dessert served with a three-story box. Within each floor there are various fruits, matcha sponge cakes, taiyaki (Japanese cake shaped like a fish filled with sweet red bean), and dango balls (balls made with rice flour) to dip in the fondue. In addition to this, it is also served with two types of warabimochi (sweet gelatinous texture). If you can not finish everything you can ask to carry the rest.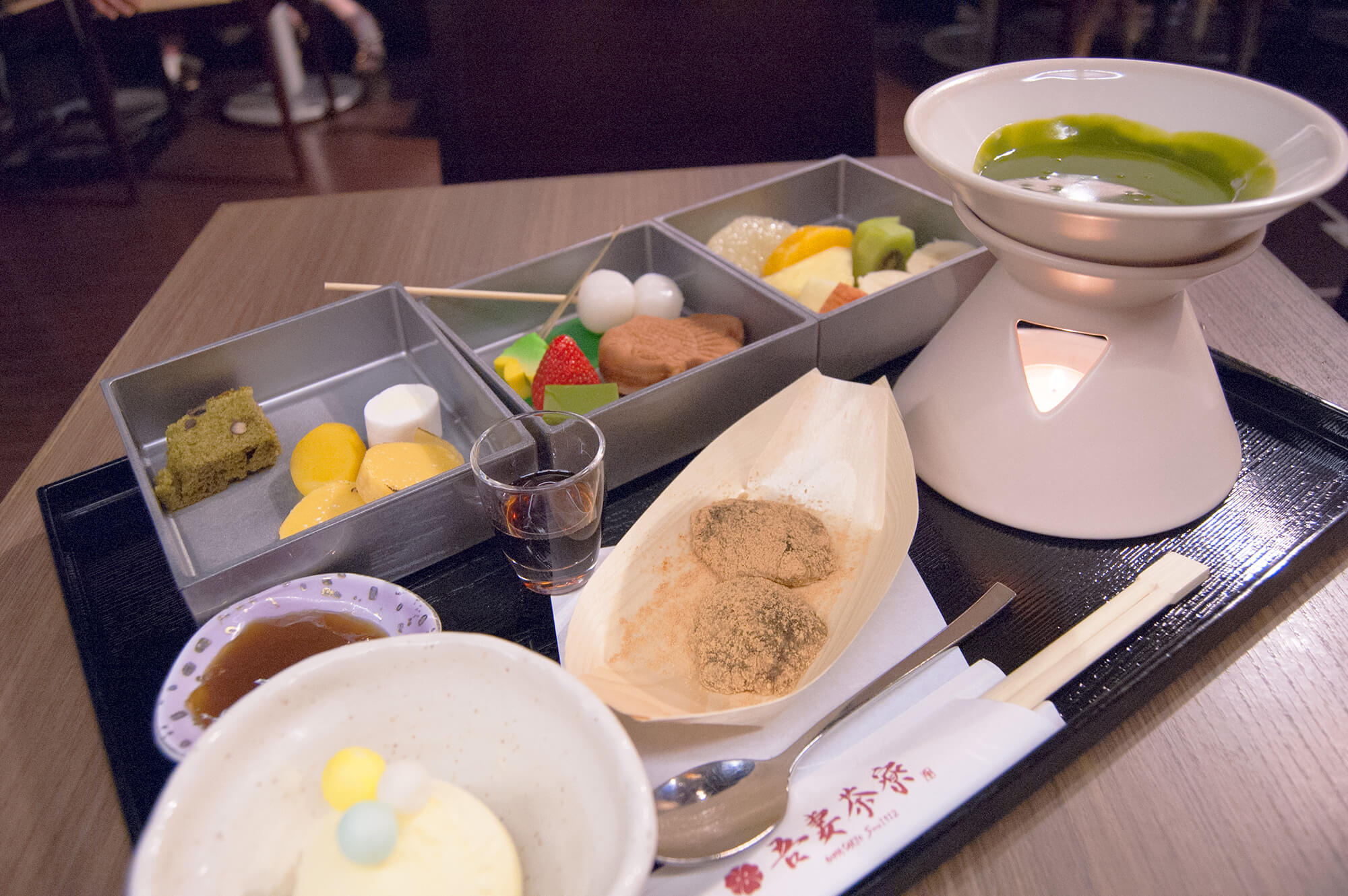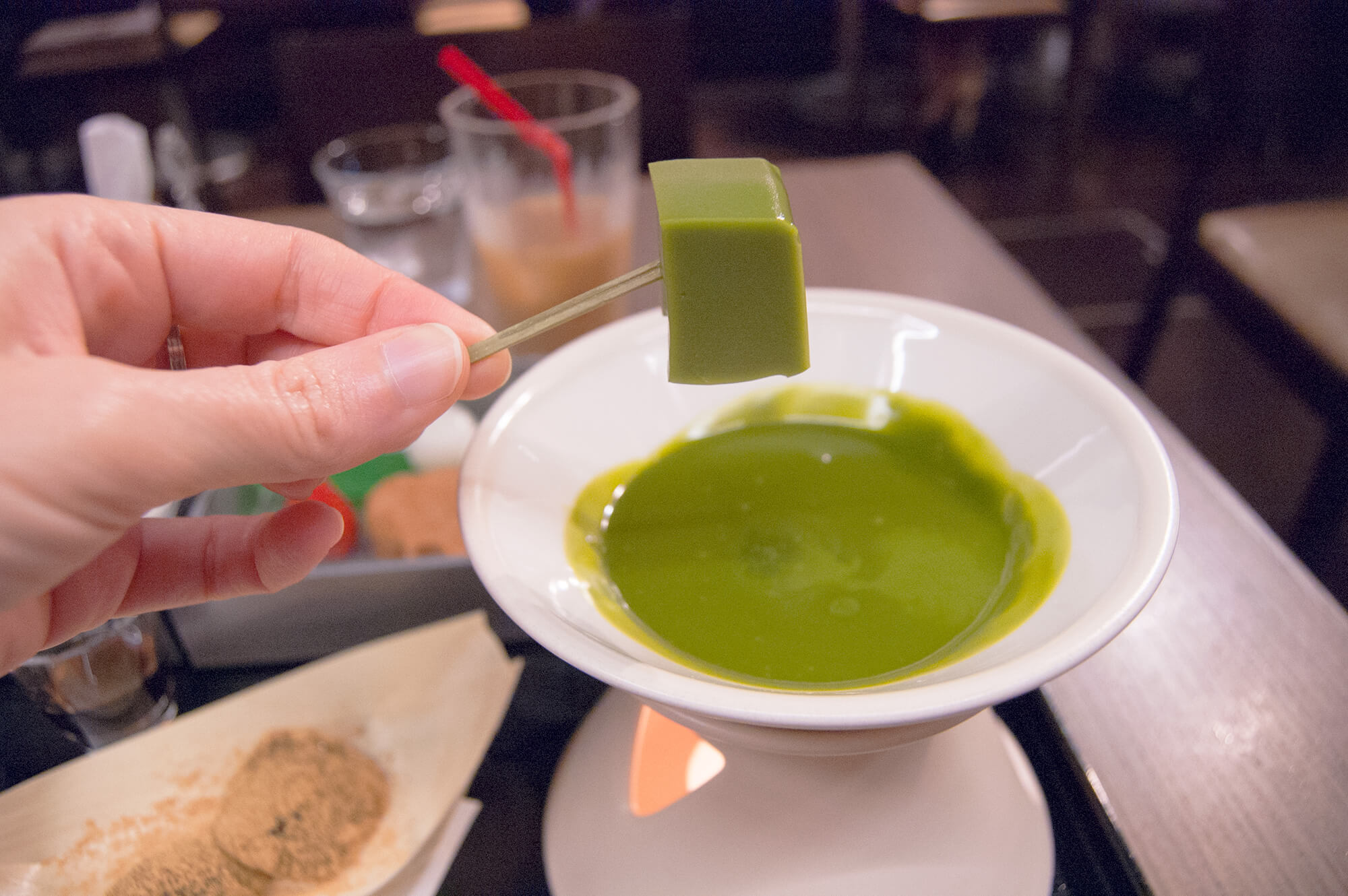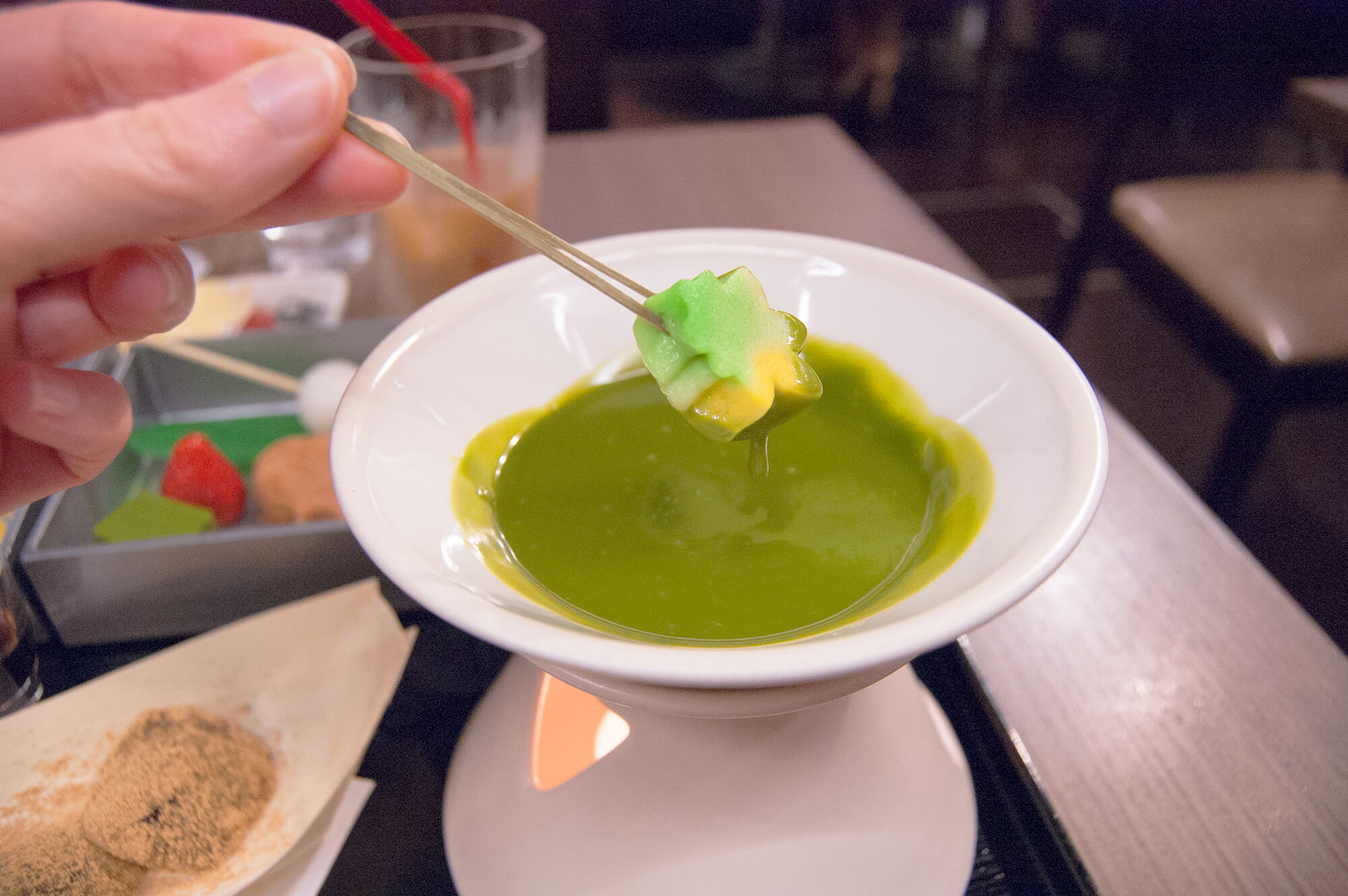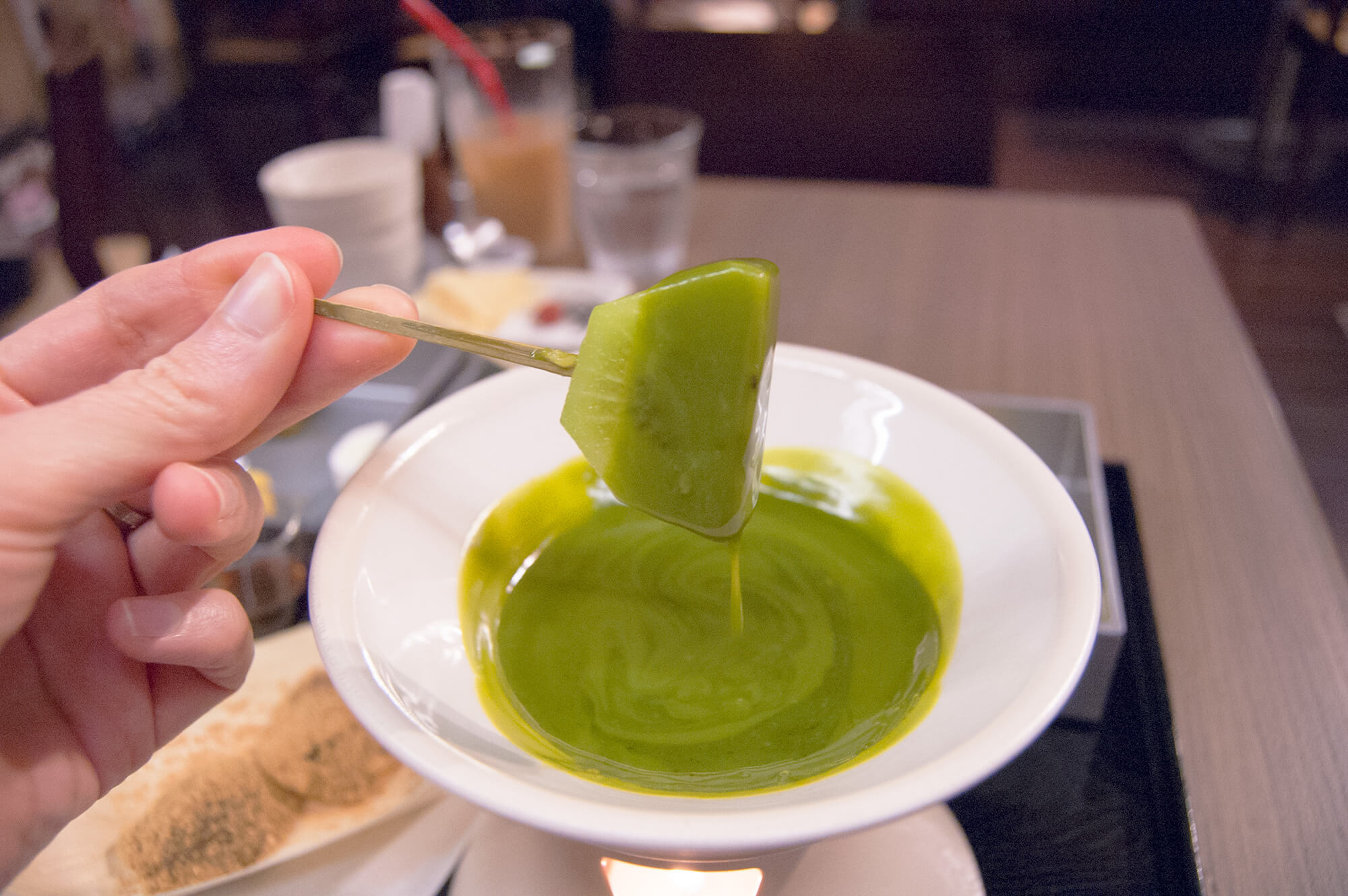 ---
Getting Here
By subway.
Take the Meijo or Tsurumai line to Kamimaezu station. From there it's about 3 minutes walk.
General Information
Address
3-22-33 Osu, Naka-ku, 1F Tohichi Bldg., Nagoya, Aichi
Googlemaps
Opening Hours
From Monday to Friday 11:00 a.m – 7:00 p.m
Saturdays, Sundays and holidays 11:00 a.m – 7:30 p.m
Closed on Tuesday
Prices
Between 1000 and 2000 yen
*Credit cards are not accepted