In April 2017, the Owl Cafe Watadoll opened, a owls and exotic animals cafe. Located near Osu shopping district, Watadoll Cafe offers a truly interesting and unique experience.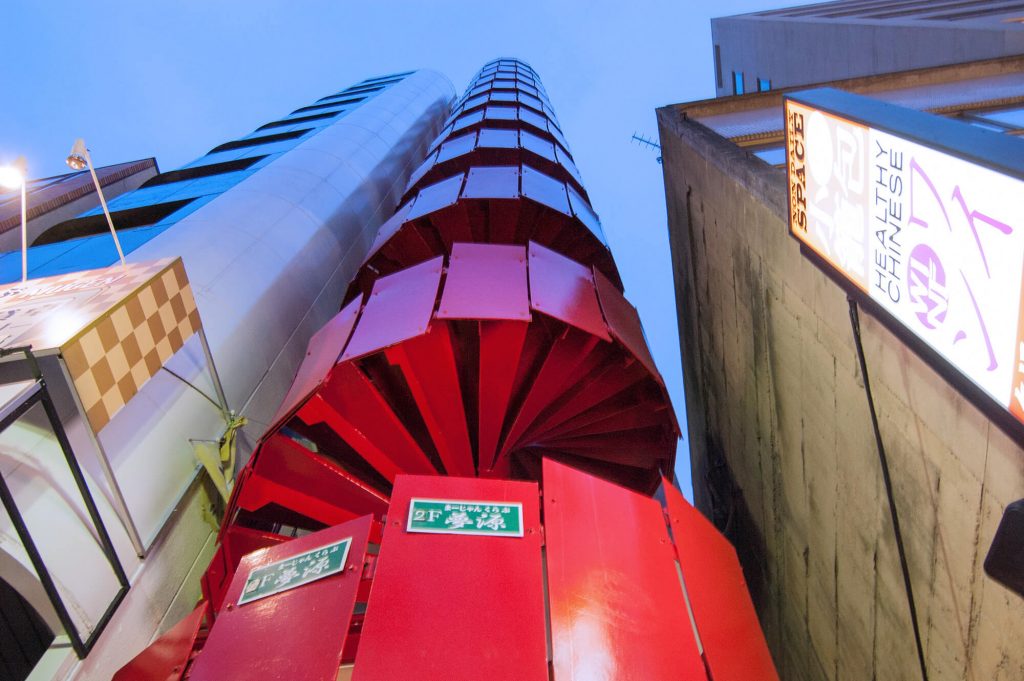 It was my first time interacting with owls, so I was a little nervous, but … they are so adorable once you have the chance to meet them!
First the staff make a brief explanation about the service. They explain what you can or can not do for yourselves safety and the animals. Then they introduce you one by one each owl and they show you how to interact with the owls. After the explanation you are completly free to touch the owls one by one, take photos and take your drink when you want it.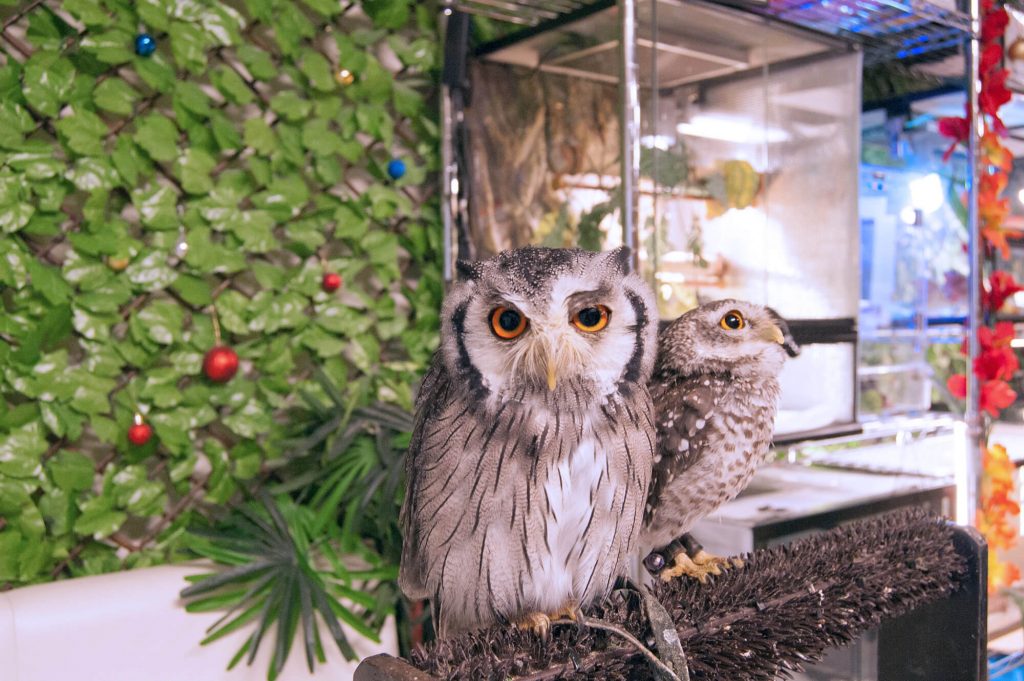 My favourite! This guy is really cute.
It has a time limitation. You can choose between 30 minutes or 1 hour. I chose 1 hour because I knew well that the time "flies" and I wouldn't have much time to spend there. Also if you choose 1 hour you'll not only be able to touch the owls, you can even make them sit down on your arm.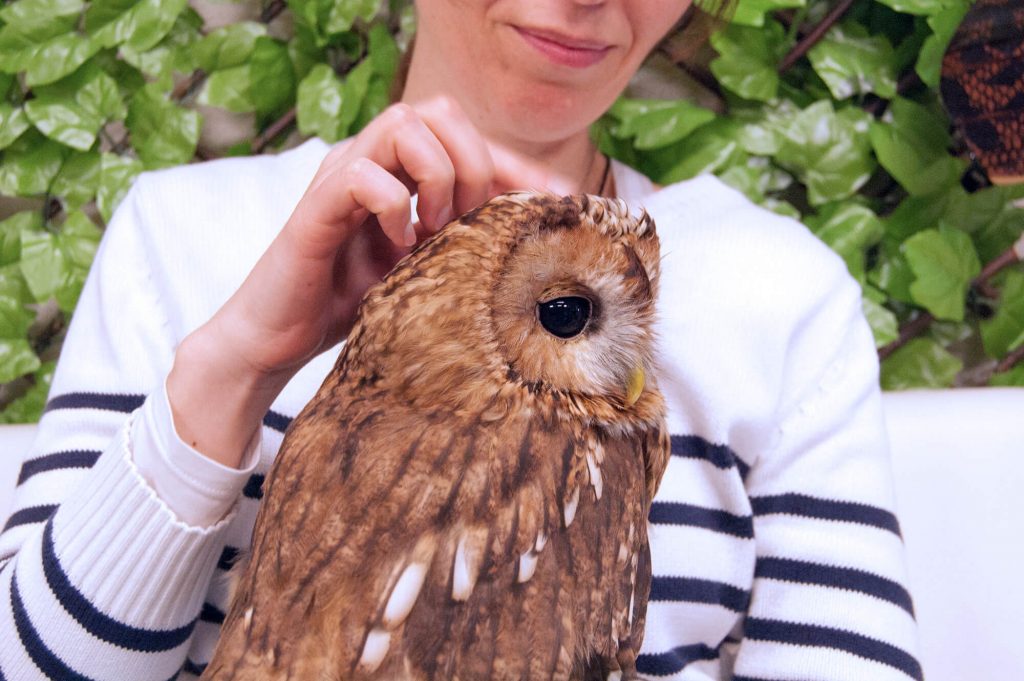 The owls are the main attraction, but there are also dormice, meerkats, constrictor snakes, an eagle, iguanas, baby crocodiles, even a huge turtle that walks very fast !! all of them came from Australia.
Tips
Pay attention to your watch because the staff doesn't notify you the end of your visit. So if you don't go carefully they will charge you extra.
How to get there
– Subway: Sakae Station on the Higashiyama Line (12 min. walk from exit 00)
– Bus: Shirakawa dōriōtsu stop (白 川 通 大 津)  on C-758 City Loop Bus (3 min. walk)
---
General Information
Address
Osu 4-1-7, Sunport Yaba Building 5F, Naka-ku, Nagoya
Opening Hours
Tuesday and Friday  12: 00-17: 00
Monday, Wednesday and Thursday  12: 00-20: 00
Saturdays, Sundays and Holidays  11: 00-20: 00
Admission Prices
– 30 min. adults 1,000 yen, child (up to 12 years old) 800 yen
– 1 hour adults 1,500 yen, child (up to 12 years) 1,000 yen, up to 4 years 500 yen, up to 3 years free
For every 15 min more adults 300 yen, child (up to 12 years) 150 yen
* The entrance includes a non-alcoholic drink
* The second drink is 100 yen
---